Magento 2 Email and Newsletter Functionality
Newsletters are an essential part of eCommerce marketing. Providing you have a list of your customers' emails, you can easily inform them about new products, specials, promos, etc.
Magento 2 is equipped with a bunch of newsletter features out of the box.
All you need to start working with this functionality is an email list of customers who registered in you Magento store and agreed to receive your newsletters.
With Magento 2, you are able to send various newsletters to different customer groups, and for different Store Views.
Newsletter subscription
Customers can subscribe to your newsletters in 3 different ways:
1. By marking the appropriate checkbox when creating an account
2. From their User Account
3. By subscribing in a special form on your Magento 2 website.
4. Using
Pop-up form
Newsletter configuration
To configure newsletter in Magento 2, open the Admin Panel and hit the 'Configuration' button in the Stores' tab. Then, select the 'Newsletters' option from the 'Customers' drop-down.
Here, you'll find the email templates selection for different cases (like subscription or unsubscription). Also, here are some options, that are used for detailed newsletters configuration.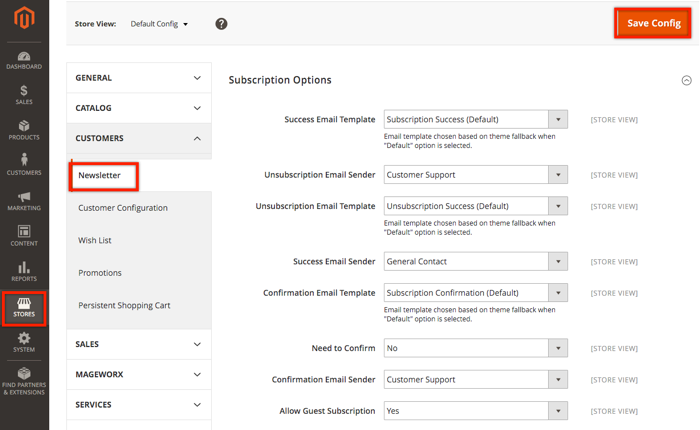 Important options to pay attention to are:
Need to Confirm – set to 'Yes,' if customers need to confirm subscription in the first confirmation they receive from you,
Confirmation Email Sender – this is the 'From' field in that confirmation email,
Allow Guest Subscription – if this is set to 'Yes', unregistered store visitors (guests) will also be able to subscription to your newsletter.
Newsletters templates configuration
To manage newsletters templates in Magento 2, jump to the 'Marketing' tab and select the 'Newsletter Template' option. Click the 'Add New Template' button to create a new template.

From here, you should specify template name, template subject, sender name and sender email.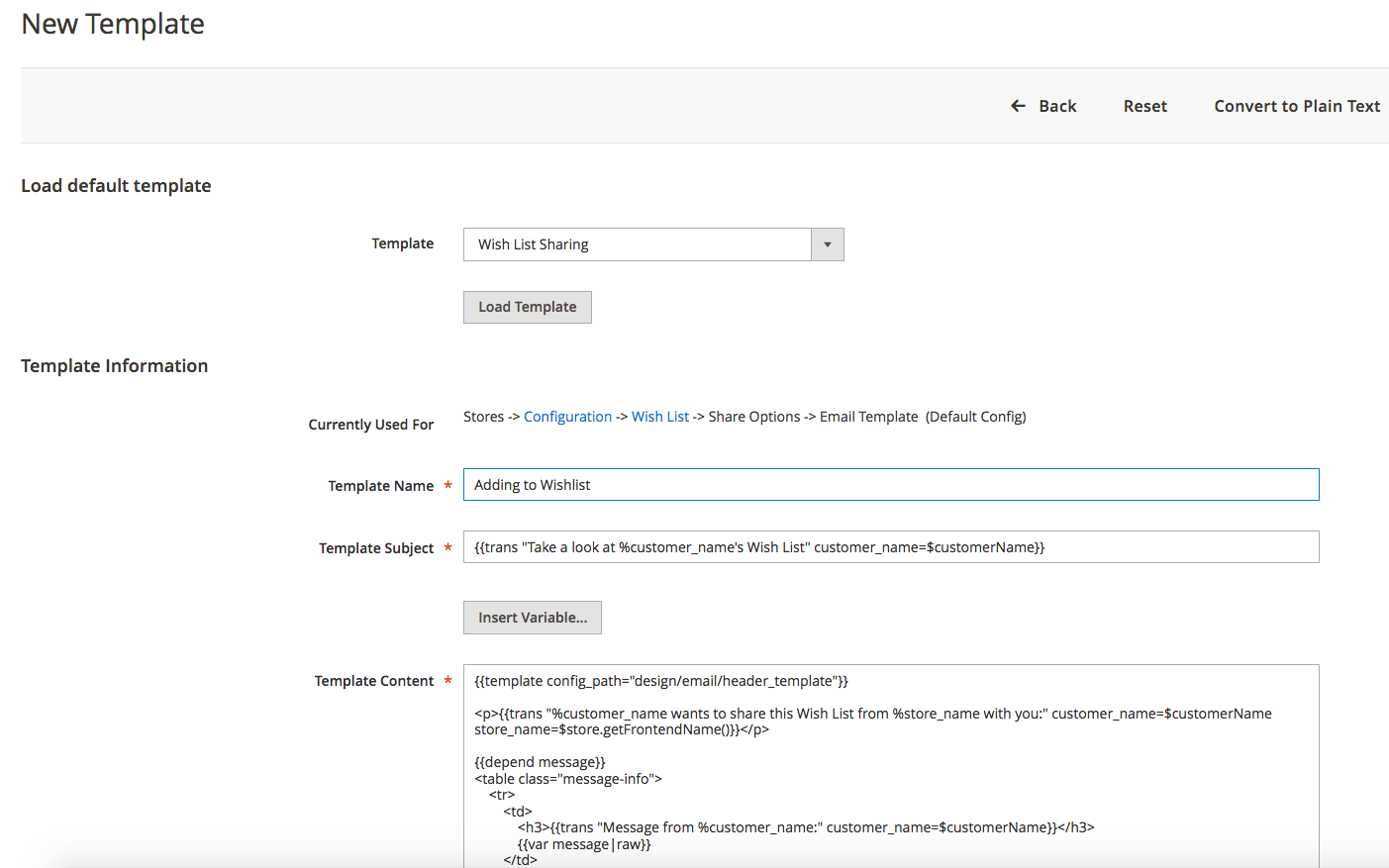 Don't forget to enter the main information into the 'Template Content' field. Then, hit the 'Save' button to save the template configuration.
Newsletters distribution
The easiest thing left to do is to send our your newsletters. It's a no-brainer task in Magento 2.
First, click the 'Marketing' tab and select the 'Newsletter Template' option. Select a template and choose the 'Queue Newsletter' option from the drop-down. Finally, you will need to set the date and time to start sending. That's it.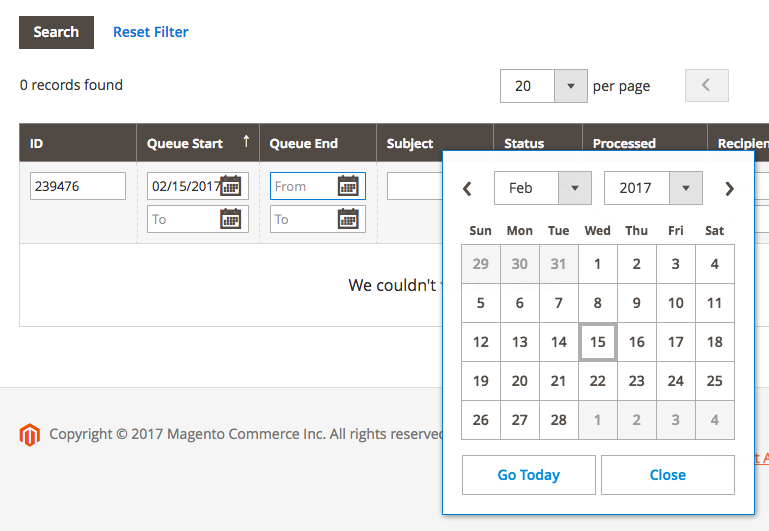 Newsletters reports
And last but not least, you can check the efficiency of your newsletter campaigns in Reports> Newsletter Problems Report. This is the place, where you can see a detailed report on your newsletters and error that have occurred in the sending process.