Magento 2 Email Templates
Newsletters and emails are a daily routine of any store in eCommerce. That's why their automatization is very important for several reasons:
save tons of time on sending identical emails to different customers;
create custom templates of the newsletters;
keep contact with shoppers and inform them.
Magento 2 supports Newsletters just after the installation.
To make this system work you need to configure templates for emails and newsletters. It's pretty easy operation in Magento 2. Due to flexible newsletters policy in Magento 2, you can even modify the built-in situational templates.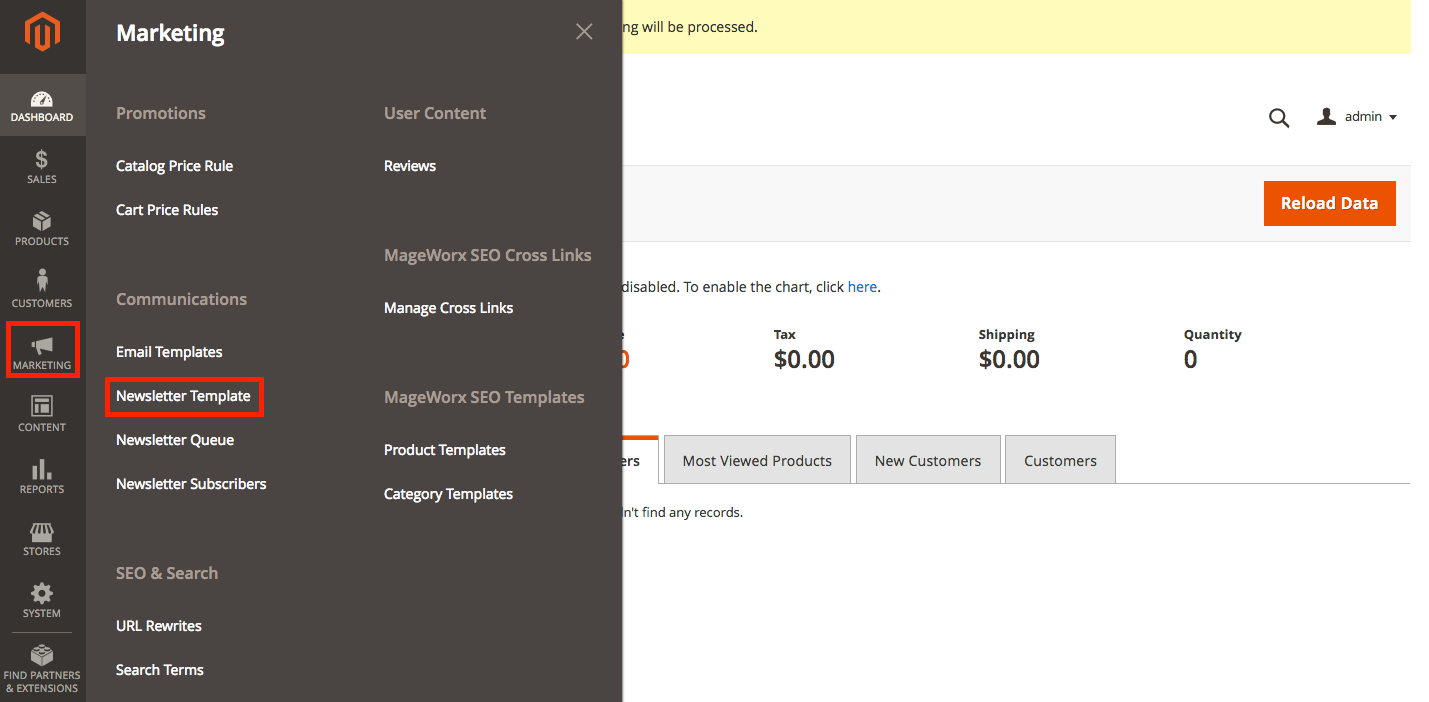 To begin with, you need to open the Marketing tab and select the Newsletter Template option. If you are visiting this tab for the very first time, you may not see any templates here. You should create them. Hit the Add New Template button to do this.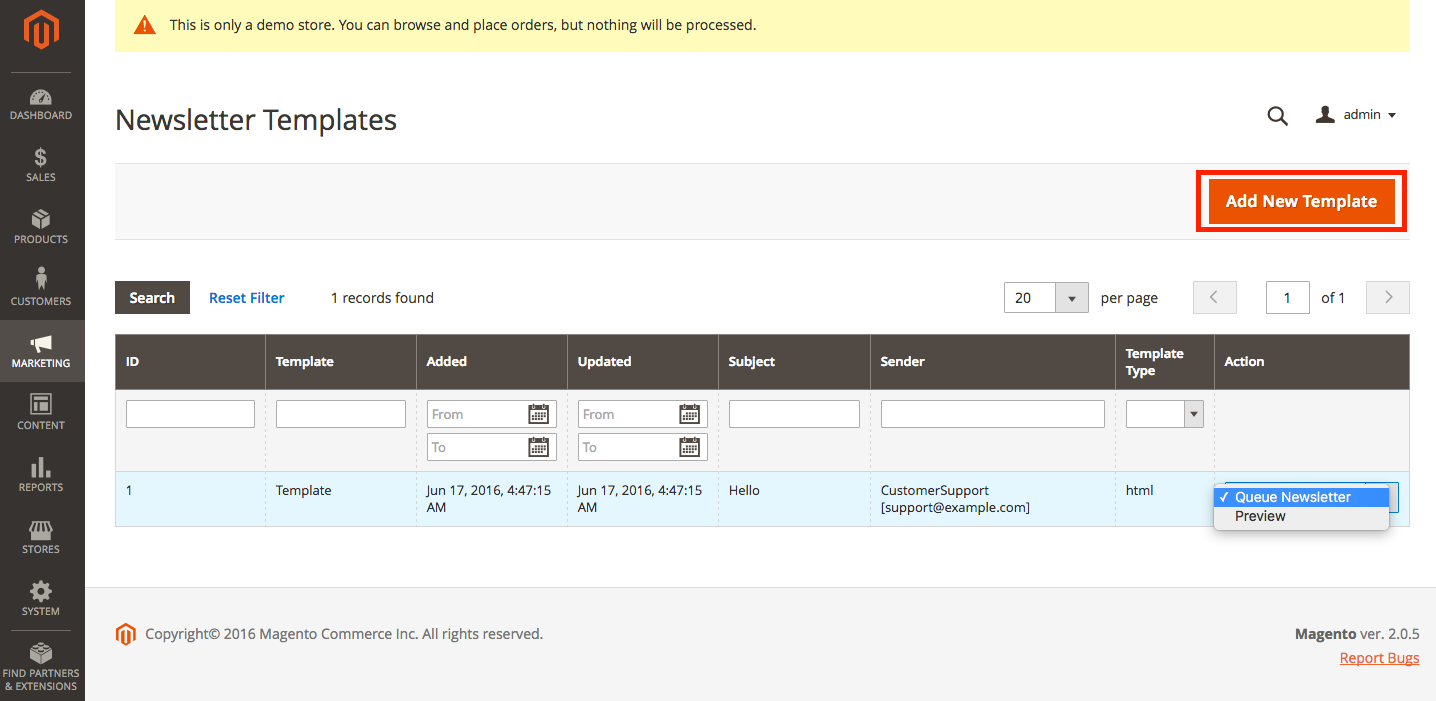 Then, you need to complete only a few details:
Template Name – the name of the template. It should be unique and invisible for customers.
Template Subject – a subject of the newsletter that will be shown in the emails' subject field.
Sender Name – the name of the sender. It may be your stores' support or customer care service.
Sender Email – the real email address that will be used for newsletters.
Template Content – the main part of the template. Here you should enter the body of the email.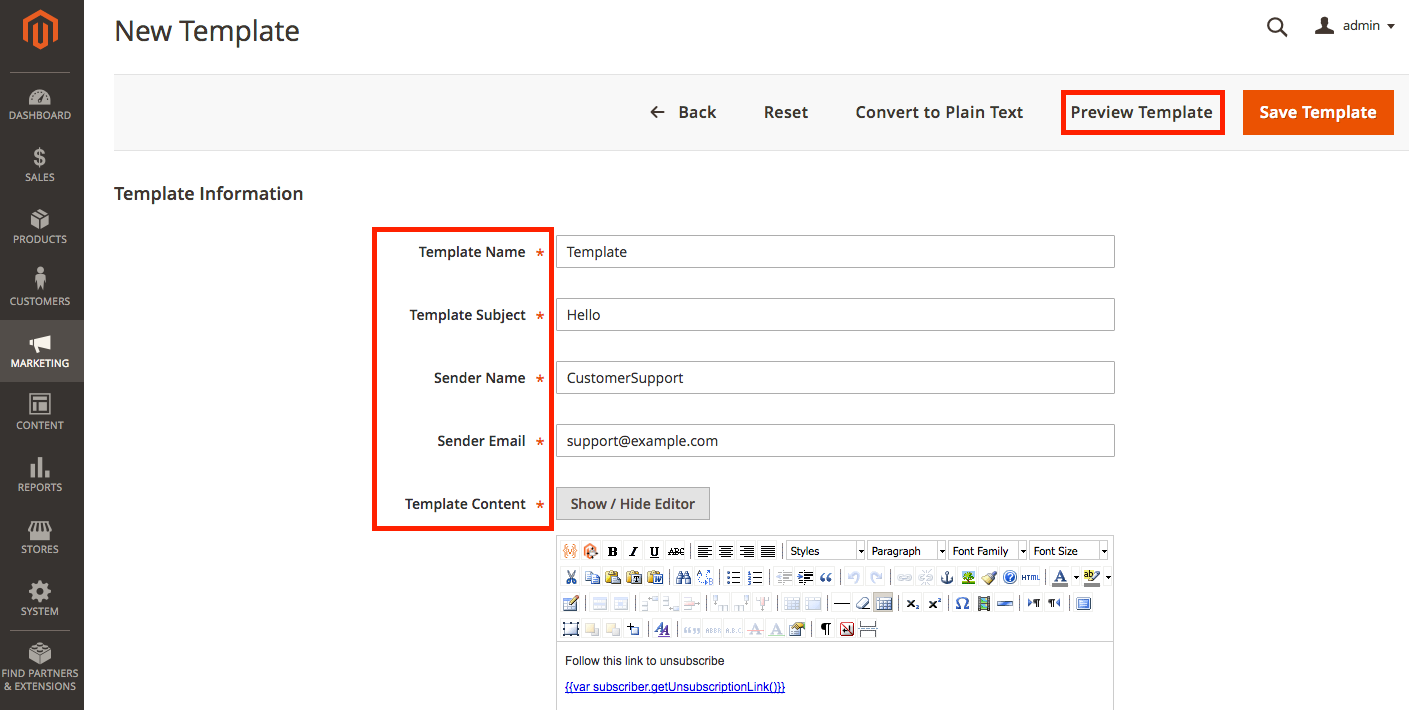 Additionally, you can hit the Preview Template button to see how the email actually looks like. Also, you may use the Save As option to duplicate the content of the template under another name.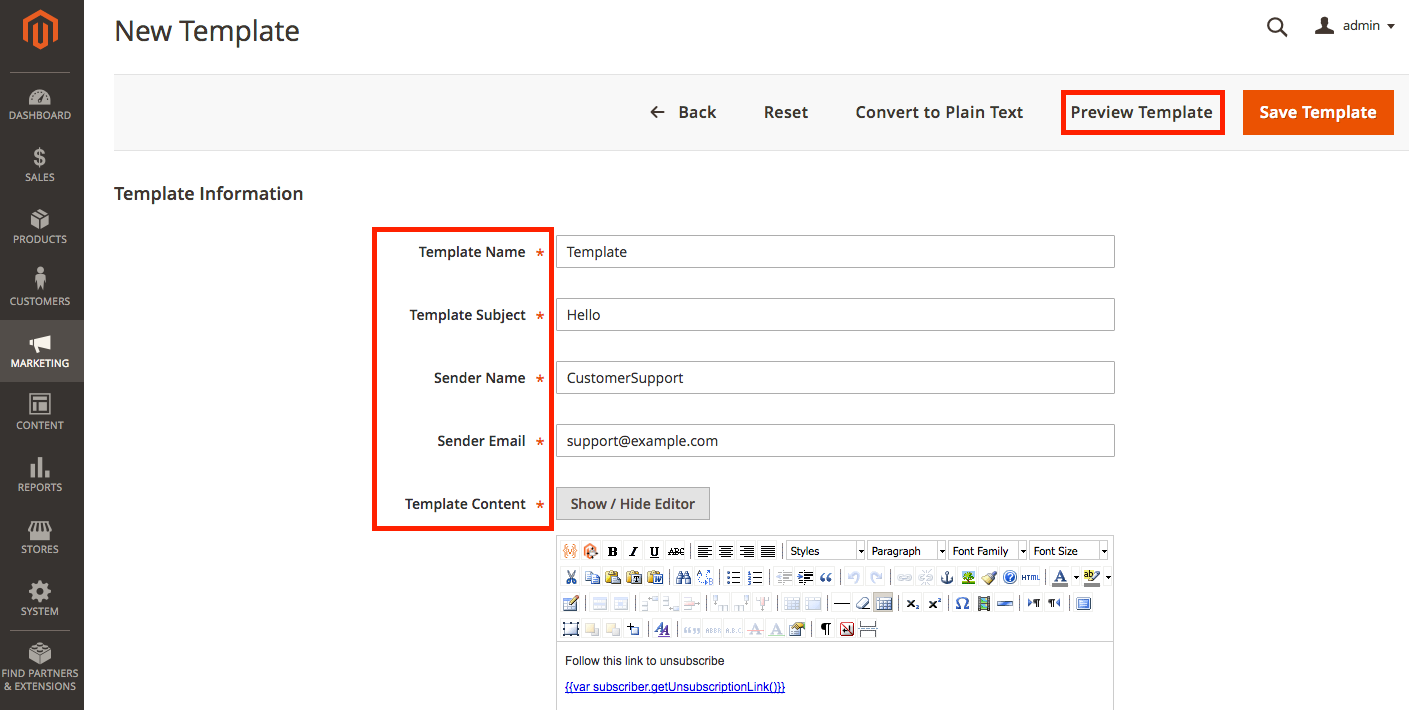 Moreover, to modify the pre-defined templates in Magento 2, you can choose the one in the Load Default Template drop-down and hit the Load Template button. You should get the data from this template and the ability to edit it.
Using the solution above, you can manage the templates in your Magento 2 store.