Mageworx performs end-to-end Magento migration, helping ecommerce companies make the most out of the capabilities Magento 2 provides. Whether you're looking to transfer your Magento database and functionality to a newer version or switch to Magento from an alternative ecosystem, we are ready to share our hands-on expertise to take the burden off your shoulders.
Magento 1 to Magento 2
migration
Delving into the unique business processes and current technology infrastructure in each case, we work out a tailored Magento migration roadmap to ensure a fast and fault-free transition with no compromise on functionality and performance of a store.
Database migration
From product catalog and orders to user data, we move your Magento 1 database to Magento 2 on a staging environment achieving data completeness and integrity through timely issue resolution.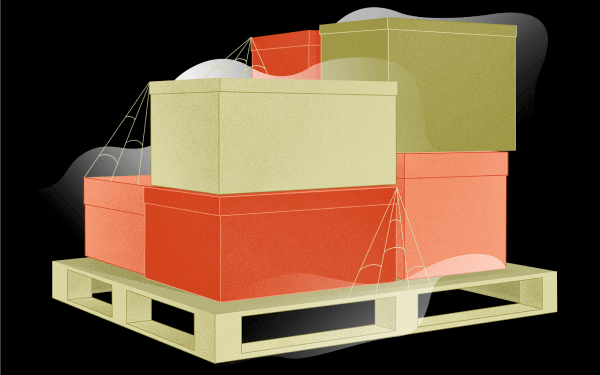 As we continue to support the legacy store during the primary migration, our engineers conduct delta migration at the end of your Magento 1 store's life as well to make sure even the smallest change introduced there is reflected in the new store.
Functionality enablement
Our team takes on Magento 2 functionality implementation, replicating the existing features you need and adding those which lack in the new installation. Splitting the process into a sequence of steps, we ensure a neat migration of the required functionality:
1

We thoroughly review the extensions in place and define those you'd like to keep. To enable them in Magento 2, we either install a matching 2.x version and migrate its data, pick out a solution with similar capabilities from the ones available on the market, or develop a new extension from the ground up.

2

In case commercial extensions fail to address your business-specific requirements, we turn to custom development, bringing in the necessary bespoke features to fit the just created extension framework.

3

Mageworx covers integration aspects too, ensuring seamless data interchange between the new Magento 2 instance and the 3rd-party services and tools you use. Depending on your priorities and needs, we might integrate the store with additional ready-made solutions to introduce the required capabilities without custom coding.

4

Focusing on compatibility and xinteroperability of your extensions, our engineers conduct a series of tests to make sure everything runs like clockwork after the migration.
Design implementation
Unlike database or extension data, Magento 1 themes cannot be transferred to Magento 2. However, we know how to deliver a cohesive, enjoyable shopping experience to your buyers on the new platform. We will offer the option that works best for your store:
Сustomization of a third-party theme
Current Magento 1 theme slicing and bundling
Custom theme development
SEO migration & check
We pay particular attention to the SEO aspects of your website before, during and after migration to preserve your positions in search engines and give you a leg up upon transition. From the initial audit and SEO settings migration all the way to URLs re-mapping, sitemap configuration and a pre-live SEO test, we run through a detailed checklist to boost your SEO potential.

Moving to Magento 2 from third-party platforms
Being the world's leading ecommerce platform, Magento boasts a multitude of features to meet the evolving requirements of fast-growing businesses. Mageworx is ready to help you out with re-platforming from other solutions to Magento 2 so that you stay on top of the game thanks to its advanced functionality, flexibility, high performance, and best-in-class user experience.
Data migration
Based on your current setup, our team selects the most optimal approach for fast and fault-free data transfer between the two platforms. Using a third-party extension for automated export/import, connecting via API or migrating manually, we move the data from your storefront to a Magento 2 instance, accurately mapping existing attributes to the ones of Magento.
Functionality migration
Our engineers enable the critical functionality you're used to in a new installation and extend it accordingly to ensure a smooth transition for both your customers and store administrators. Depending on your needs, we customize the default Magento, research and install suitable 3rd-party extensions or build the required features from scratch so that your Magento store inherits the best from the legacy platform.
Design migration
Should you prefer to keep the existing website look and feel, our team can either adapt one of the out-of-the-box Magento themes to your branding or re-create your design in Magento as is. Otherwise, we are all ready to develop a brand-new custom theme that would precisely reflect your identity and business vision, engaging new customers through an appealing user interface and outstanding browsing experience.
Magento 1 support
during migration
Mageworx offers Magento 1 support services to merchants that plan to use the first version of the platform for a little longer. While you're preparing for a pivotal shift to Magento 2, we will take care of your Magento 1 installation and introduce necessary adjustments to ensure its security and uninterrupted performance during the migration.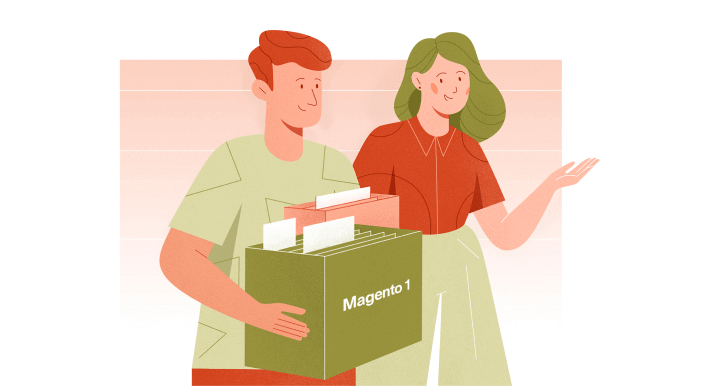 Let's discuss your Magento
migration project