Magento boasts a great SEO toolkit to help ecommerce businesses boost their online presence. However, handling complex settings might become a challenge without a hand from an expert.
Mageworx provides end-to-end SEO Suite Ultimate configuration services, ensuring proper setup of the extension so that you can laser-focus on strategic business matters. We will lay a proper foundation to expand your store's reach and improve its rankings, saving your time and resources on engaging a full-time SEO team.
Why configure SEO
Suite Ultimate
Though some merchants prefer to leave SEO Suite Ultimate as is, we recommend you have it configured to make the most of its capabilities and features.
When you need it?
Your website doesn't show up on Google
Your organic traffic is dramatically low
You're struggling with typical SEO issues
We will help you get the basic onsite SEO covered in no time by:
Addressing technical issues such as random no-follow attributes, missing H1s, title and meta description or rich data markup, incorrect 301 and 302 redirects
Removing meta tags duplicates and generating a proper schema markup
Our services
Depending on your needs, Mageworx offers two levels of SEO Suite Ultimate configuration service:
All-round extension configuration, embracing the entire scope of settings SEO Suite Ultimate supports.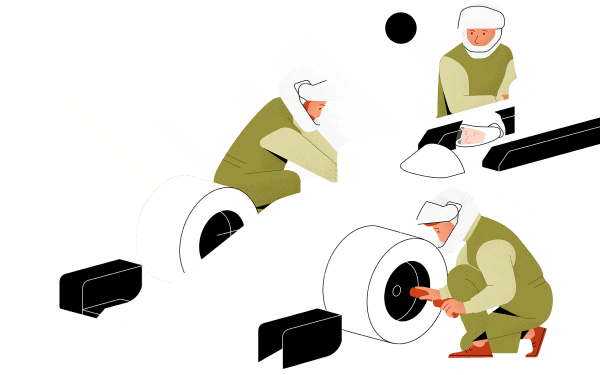 Audit & configuration, including pre-configuration review and reporting of typical SEO issues, such as: title, H1, meta duplicates, broken links, redirects to external sites, URL correctness, 301 redirects, images with no alt tags, 500 error pages, missing or empty title, 404 pages, pages with no internal links.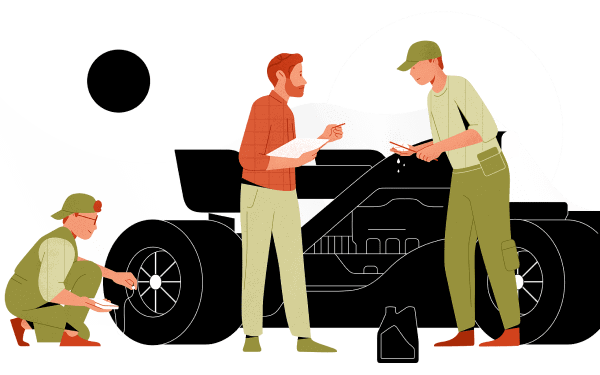 Regardless of the option you choose, we will only ask for access to your Google search console and Magento admin panel to get started.
SEO Suite Ultimate
configuration by MageWorx
Mageworx makes sure SEO Suite Ultimate helps you yield maximum business results, tailoring it in a way to address both SEO best practices and your unique requirements.

Canonical URLs
We start with canonicalizing multiple URLs, including those for Bundle, Grouped, and Configurable Products, as well as set up cross-domain canonicals and trailing slash rules to optimize your site for crawling. Utilizing the extension, we overcome Magento limitations and change the default root URLs if required, thoroughly checking each canonical to avoid compatibility issues.

Hreflang URLs
We help you expand your store outreach to multiple markets, enabling geographically relevant content through the hreflang URLs setup. Built with the Magento-specific logic at its core, SEO Ultimate Suite makes it possible to add and manage hreflang URLs for localized store versions within either the entire Magento installation or only for store views within one of multiple websites. Our team will set up all the hreflang URLs you need and make sure no hreflang is hardcoded to guarantee everything works smoothly.

Metadata for Filter + Category
We optimize the use of metadata to pinpoint the most important pieces of your content without overloading the code. Based on your requirements, we add filters to meta tags and configure each of the filters or the Layered Navigation extension individually.

Breadcrumbs
We help you take advantage of secondary navigation by adding breadcrumbs and introducing data markup, if needed, to make it easier for your buyers to browse through your store and facilitate crawling.

Microdata
To enhance your page ranking, Mageworx handles the key microdata tags, including but not limited to product, category, page, website, seller, and breadcrumbs, ensuring your website is well-indexed by Google.

Layered-navigation URLs
We make use of layered navigation and build up unique SEO-friendly URLs for your product pages to improve customers' search experience while contributing to a better SEO performance.

Cross-linking
Our SEO experts help you hit higher ranks for your keywords by creating proper anchor texts and implementing cross-linking between relevant pages on your Magento website.

301 and 302 redirects
Maintaining SEO value and domain authority when your website is in transition, we enable automated setup of 301 and 302 redirects for deleted pages and products, as well as import of custom redirects, if required.

Metadata limits
We set the optimal character length and neatly balance target keywords in title and description to help you convert searchers into buyers with compelling and valuable content.

HTML sitemap
We configure an HTML sitemap for your footer to streamline the way visitors interact with your store, allowing them to quickly navigate through a multitude of pages with no frustration.

XML sitemap
To make it easier for search engines to crawl your website, we enable the XML sitemap. Thanks to third-party CMS extension support, any new pages appearing at your store will be added to XML automatically.

Index, Follow values
Mageworx assists you in managing your website visibility in search engines, maintaining the default index and follow settings according to your needs, as well as configuring custom rules for particular store pages on demand.

Open graph
We automate the process of adding Open Graph tags to your website to boost the performance of your links on social media, increasing click-through rates and conversion.

Robots.txt
Our SEO experts put robots.txt on the server and configure it properly to manage the visibility of certain pages for search engines.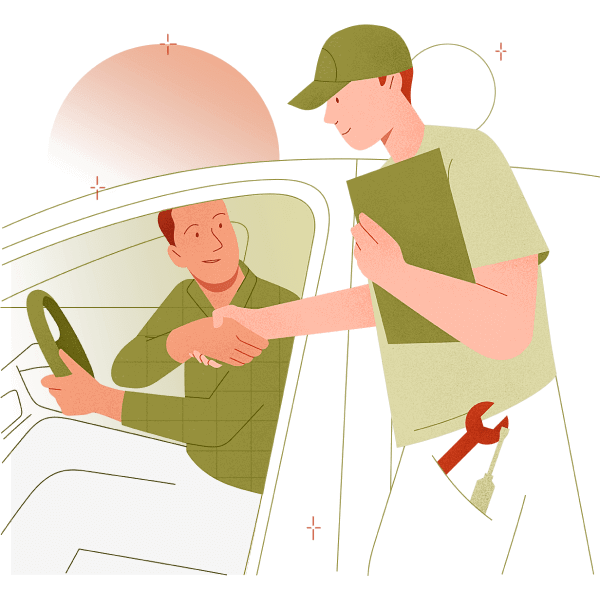 Ongoing SEO
The ever-changing nature of search engines requires your SEO strategy to remain up-to-date and solid to improve your chances of long-term success.
Mageworx goes beyond one-off SEO Suite Ultimate configuration, offering ongoing SEO services to new and established Magento businesses. From key metrics monitoring and content optimization to user behaviour analytics and technical support, our team will come up with a tailored approach on how to achieve the most out of your SEO.