MailChimp Opt-in Signup Process Customization
Before sending any promotional or marketing data to customers, you must receive their confirmation. Be it CAN-SPAM act in the U.S., CASL laws in Canada, or any other local law that regulates this side of customer-merchant relations, email campaigns - including confirmation emails - must be created the way they don't contravene the law & complement your business requirements to the full.
Opt-in (subscription): Meaning
It's illegal to send out promotional emails to customers without their permission. Moreover, such 'uninvited' guests are quite annoying and will result in high abuse rate, your email provider account termination, blacklists, etc. Thus, when saying that shoppers 'opt-in', it is meant that they confirm/agree to receive any kind of email marketing content.
This is often carried out by offering customers to subscribe via various signup forms, subscription popups, etc.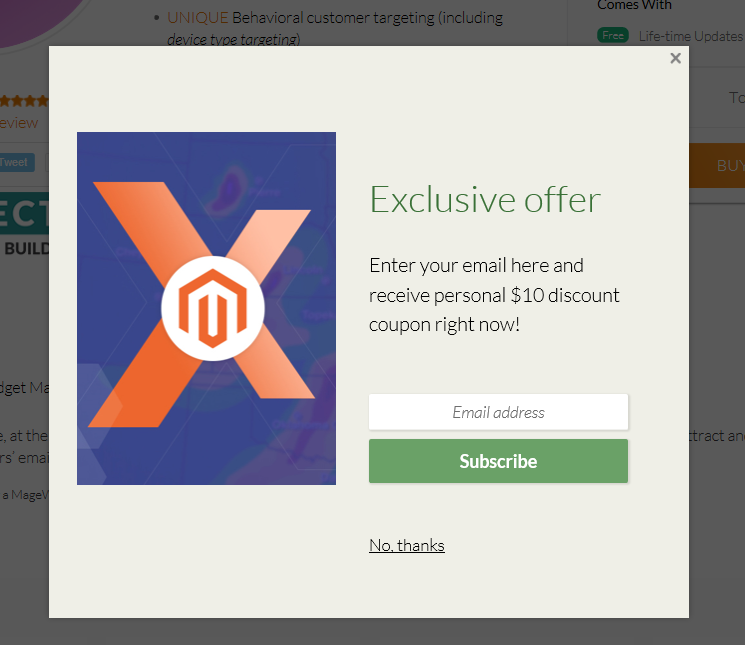 Two MailChimp Opt-in Settings
It's critical to have MailChimp opt-in settings clearly understood.
Single Opt-in
This is the simplest opt-in method. As soon as customers fill in and submit the offered signup form, their data get added to a mailing list. These data include users' IP addresses as well as the exact signup date. The single opt-in method will suit merchants that intend to grow the mailing lists as fast as possible in order to increase sales. This is especially useful when you have a high percentage of signups via handheld devices, as a small number of customers will want to travel through an extended signup process. Here's how this method looks:
1) A customer fills in the subscription form,
2) A customer gets added to the mailing list.
Double Opt-in
It offers users more steps to complete. It doesn't differ much from the above-mentioned method except for the MailChimp opt-in confirmation email. That's when users – after filling in and submitting the offered signup form – receive an email. There, they are asked to confirm whether they want to receive any marketing content or not. Here are the main steps of this method:
1) A customer fills in the signup form,
2) A customer receives a MailChimp confirmation email and confirms the subscription,
3) A customer gets added to the list.
This method suits merchants who have low open rates and abuse complaints in the past. This method should be considered in certain countries with particular regulations. With a growing number of advanced spambots that may target your mailing list and use your signup forms, the double opt-in method allows decreasing the possibility of being suspended.
Customization of the MailChimp Confirmation Emails and Pages
While the whole signup process can be customized, let's concentrate on the double opt-in customization, i.e. the signup Thank You Page, opt-in confirmation email, confirmation thank you page, and final welcome email.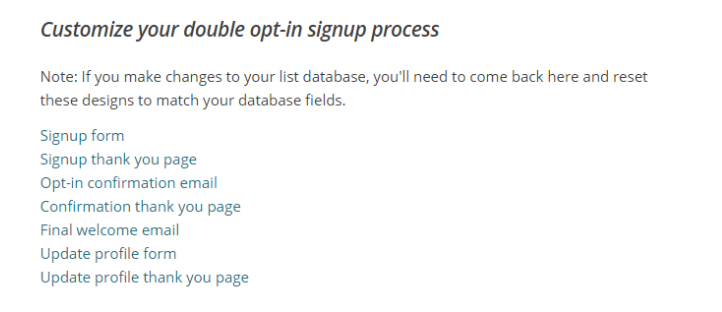 Signup Thank You Page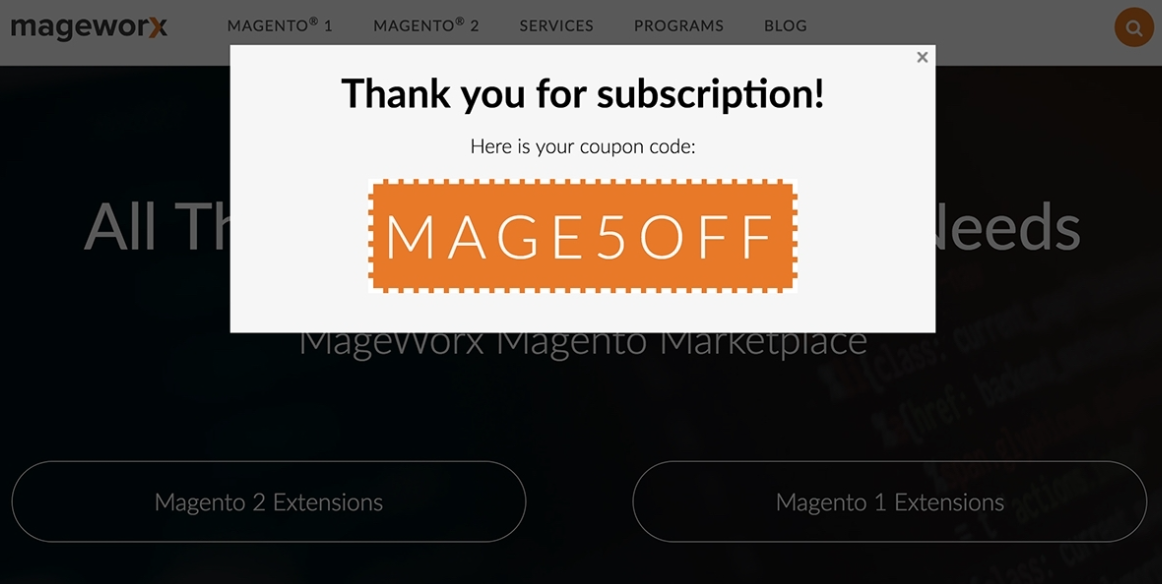 This is what your future subscribers will see after they sign up no matter what signup method you use. When it comes to the double opt-in method, you can modify the way users are asked to check the mailboxes and verify the subscriptions.
In fact, MailChimp even allows using custom redirects that lead customers directly to a certain page of your website as soon as the submission is successful.
To set them up, go to Lists > Signup forms > Form Builder .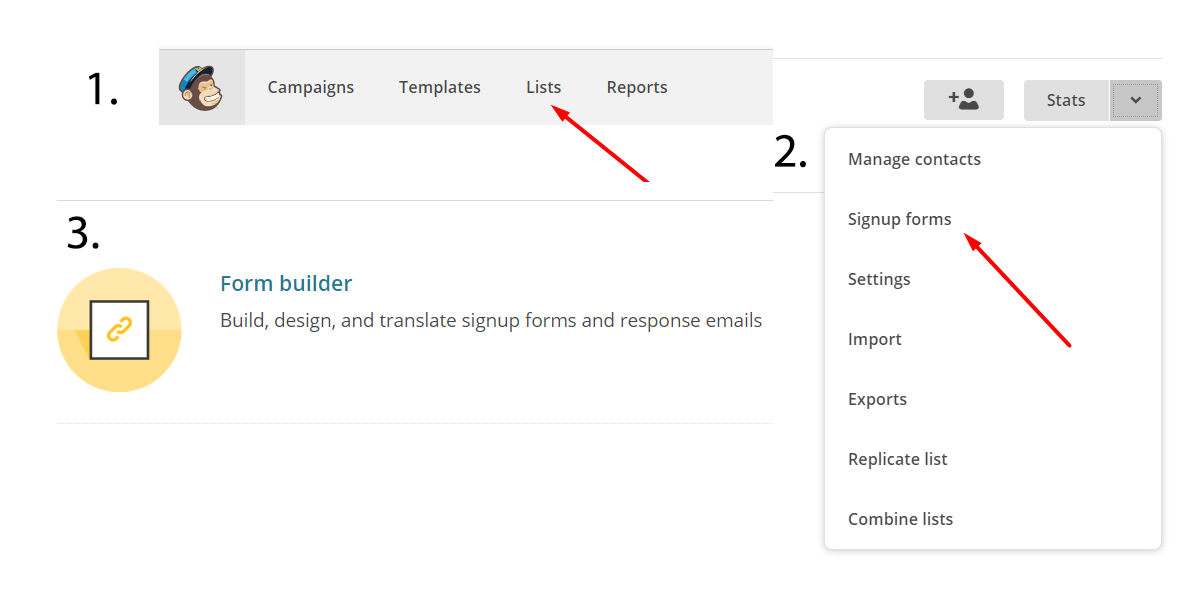 Then, choose from the Forms and Response Emails > Confirmation Thank You Page.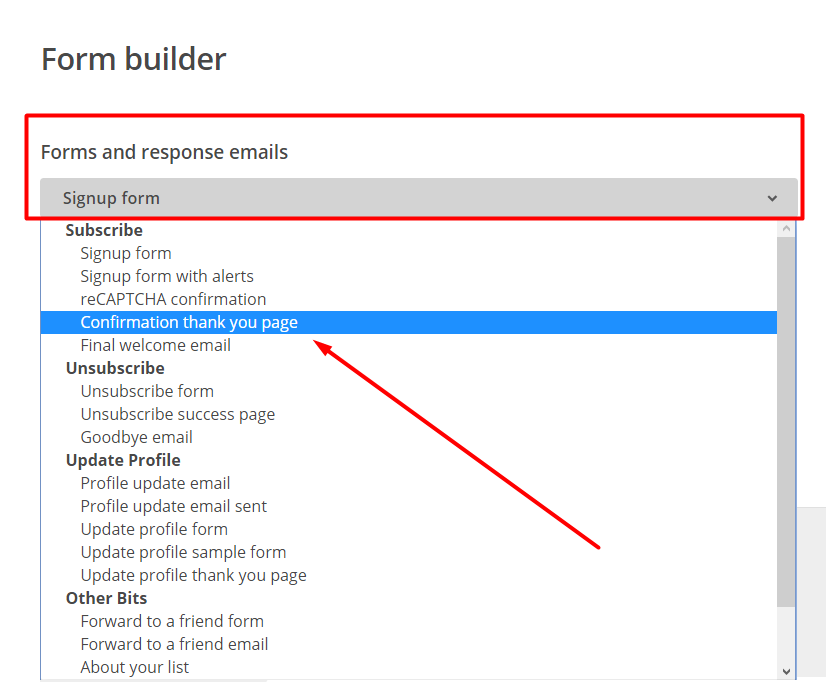 There is an option to either modify the signup Thank You page here, or enter the necessary URL:

Don't forget to click Save!
In fact, that's where most of the customization settings related to MailChimp opt-in signup take place.
MailChimp Confirmation Email
This exact confirmation email distinguishes single opt-in method from a double opt-in one. Such emails normally contain:
confirmation link/button,
brief brand info and/or logo,
short overview of the content customers sign up for, etc.
You might want to shift from a standardized version of confirmation emails and get customers engaged on a deeper level. You are absolutely right saying that we do not need any extra decorations, deals or whatever else to attract users' attention. We need such emails to lead customers straight to a button click. Nevertheless, the first impression does count. So, before going for a stark email look, make sure your opt-in confirmation email has:
CTA button that can be easily found,
Content that is brief but catchy,
Company logo or image/gif that is straight to the point.
Confirmation Thank You Page
MailChimp confirmation Thank You page appears right after users click the CTA button in the opt-in confirmation email. There is a belief that such pages nurture leads. Do you agree? I'd say there is certainly a deal of truth in it, a great deal of truth!
If your customers have arrived at the confirmation thank you page, it is most likely you've managed to 'sell'. Shoppers' guard is down, and a secondary CTA here will be quite logical, especially if an offer is related. I am not saying that this will work for everyone. Everything should be double-tested in eCommerce, but this does bring leads according to my experience.
Final Welcome Email
These emails are sent right after users subscribe to your list. In fact, such emails are disabled in MailChimp by default, and can be enabled either from the form builder or from list settings.
To have this enabled or disabled, go to Lists > Signup Forms > Form Builder > Forms and Response Emails > Final Welcome Email: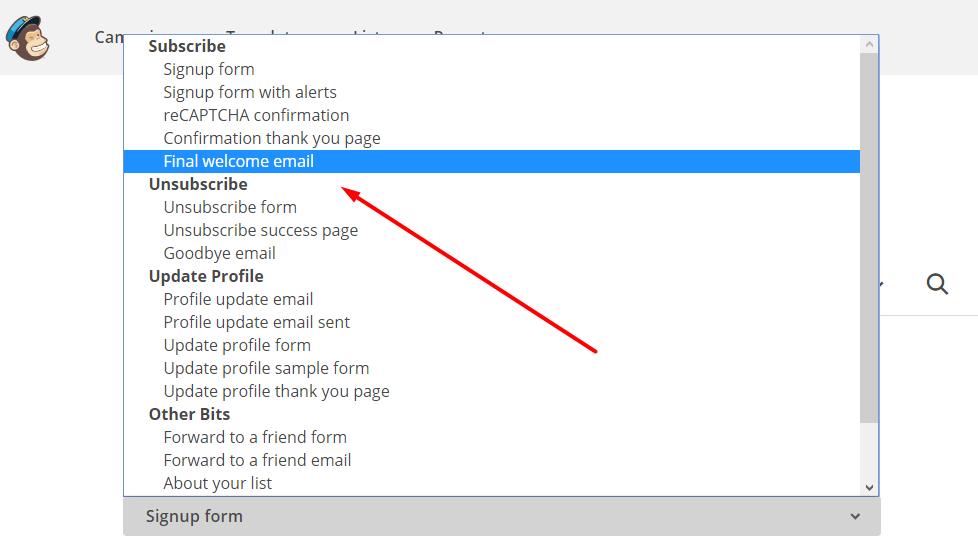 Then check off the box that says 'Send a final welcome email' if you want to send such emails, or leave it unchecked –if you don't want any.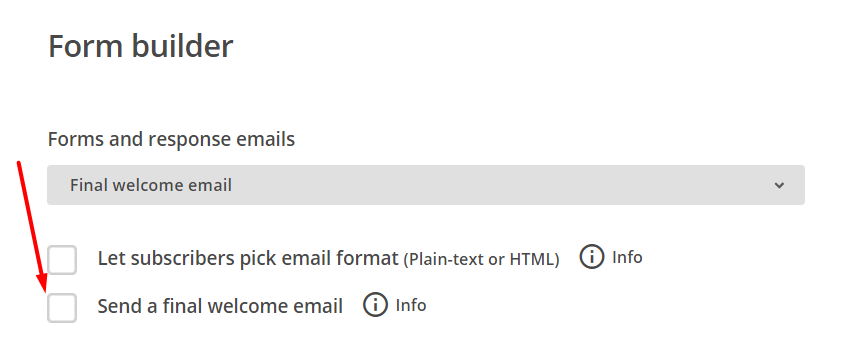 If you want it to be customized, go to Settings > List name & default and check off Send a final welcome email.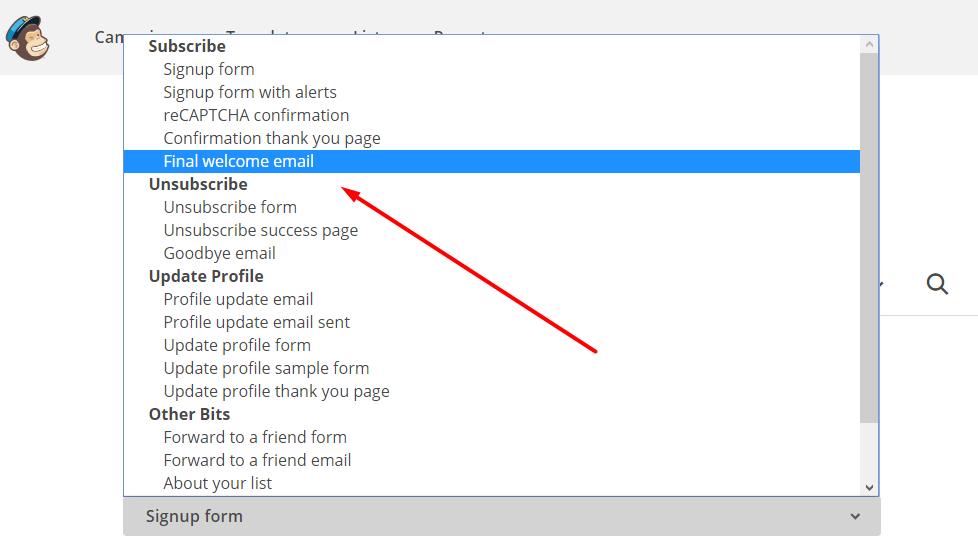 Click 'the list forms designer' to get to the page with more customization options:



What Should I do if My MailChimp Account Gets Suspended?
You can always contact MailChimp in case of an issue: https://mailchimp.com/contact/.
Also, consider the following steps:
enable the double opt-in process,
remove any address added through your API within a certain period of time. This period might must be counted off from a certain date before your last campaign. To do that, you'll have to see your segmenting options to select certain list data. Once creating this segment, bulk unsubscribe those contacts. This is likely to remove any illegitimate addresses that were recently added.
Finally, make sure either double opt-in or reCaptcha is enabled for it.
Bottom Line
The opt-in signup process is crucial to each and every email marketing campaign. Its customization will certainly play into your hands, make your emails and 'Thank You pages' look more appealing, resonate better with customers, and luckily result in more CTA button clicks!