5 Money-Making Ideas for Magento 2 Surcharges
Introduction of Magento 2 extra charges will be beneficial to businesses looking for means to get more sales and increase their average order value while keeping the products/services base prices down. Magento 2 surcharge will also help you recover some aspects of running a business online, such as additional costs and fees.
Today, surcharges for extra services in Magento 2 store are nothing else but a common practice and a part of shopping experience for many eCommerce businesses.
Ideas for Magento 2 Surcharges:
Magento 2 cash on delivery fee
When applied, a customer pays for an ordered item at the time of delivery. Being available in Magento Community Edition 2.0+, the functionality allows configuring this type of Magento 2 surcharges for the specific countries and recipients with a choice to make payments by cash, check or money order.
In the Admin Panel, go to:
Stores > Settings > Configuration
Then, choose in the panel on the left as follows:
Sales > Payment Method > Cash on Delivery Payment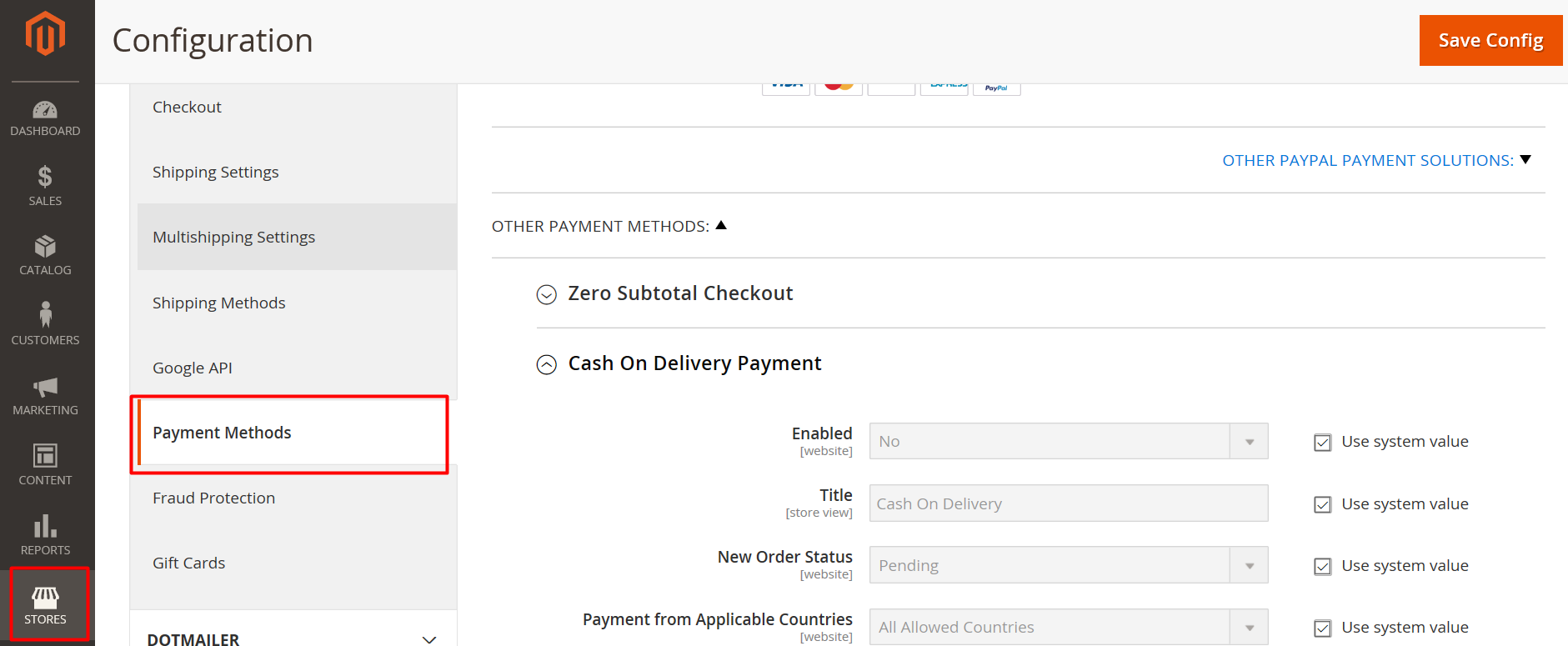 Shipping and Handling fee
There are a lot of options to consider, such as rush or express delivery, international shipping or shipping of breakable items. Much depends on your locations and the type of products you offer.
Extended warranty
In fact, extended warranties can generate more profit than they cover. Moreover, such warranties allow merchants to offer better customer support.
Magento 2 gift wrap
Holiday sales are crucial for a business. Why not offer your customers gift wrapping service on the cart page and charge customers on a flat rate or per product basis?
Taxes and processing fees
This surely depends on your location and your business's scale. Adding such Magento to 2 Surcharges can be beneficial to use for certain locations. Сredit card surcharges can be maximum at around 4% or as a flat fee.
Don't go too far. The main purpose of Magento 2 extra charges is to recover some specific costs and not to cash in on them. Find the legitimately surchargeable cost will help you keep customers retaining and decrease the chances of cart abandonments. Would you pay the offered surcharges yourself? If the answer is 'yes', then your customer will pay them as well.
Offer options. No one likes to be forced into a certain action. Let your customers choose, or at least let them believe they do. For instance, the standard credit card payments can be offered together with payment via PayPal with an imposed surcharge as a convenience fee when choosing the latter as the fees are higher.
Know the rules. Learning regulations on the national and local level will let you avoid confusion. For instance, as of now, 11 US states prohibit credit card surcharges, such as California, Connecticut, Florida, etc. Do your research in advance!
Know your competitors and the market. Do your competitors offer surcharges? Do your customers expect to have everything included in the price? Analysis is king in this case.
A/B test. Testing how your customer base reacts to any novelties is crucial. Listen to users' comments, track your Google Analytics data or use any other A/B testing service to be in the loop on customers' reaction.
Summing up, we've highlighted just 5 types of Magento 2 Surcharges that your business can benefit from. Conduct your research and your business will be doomed to success!
Recommended Extensions:
Sell more by introducing a wide selection of product extra options and services. Create an unlimited number of additional fees for any product/service you offer.