Magento 2 Shipping Methods
Convenient and elaborated shipping methods pave the way for eCommerce success. Magento 2 isn't an exception.
The platform is equipped with 7 shipping methods for your store out of the box. All you need is to enable and configure them to start selling and shipping.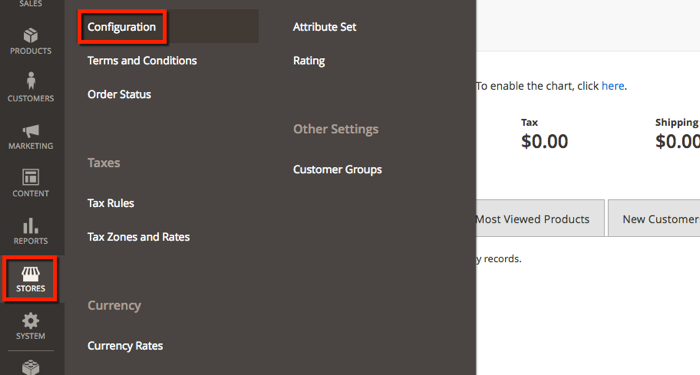 First of all, you need to open the administrative panel and jump to the «Stores» tab, then select the «Configuration» option. Next, when done, expand the «Sales» tab and hit the «Shipping Settings» section. Here you should specify the address of your store under the «Origin» tab. After filling in all the details, click the «Save Config» button.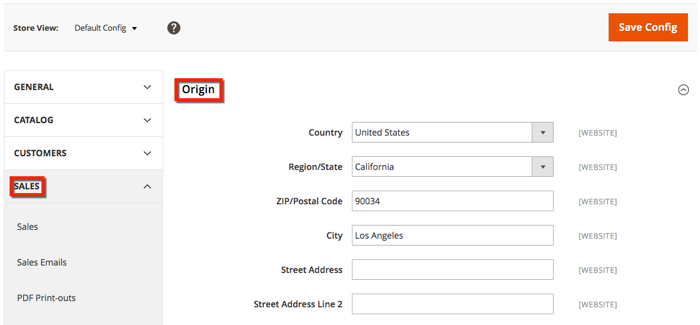 To access the shipping methods configuration switch to the «Shipping Methods» section from the left menu. There are 7 shipping methods in Magento 2:
Free Shipping,
Flat Rates,
Table Rates,
UPS,
USPS,
FedEx,
DHL.
By default, the only method that is enabled in Magento 2 is the Flat Rate shipping method. Other six methods should be enabled and configured manually.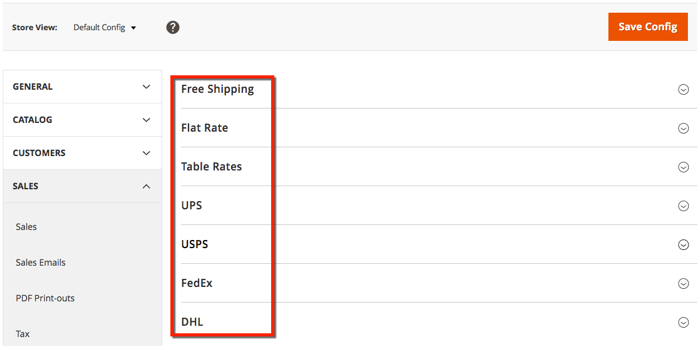 Each shipping method can be enabled or disabled separately. Other settings depend directly on the selected method and may include applicable countries, sort order or error message text to display. Usually, all the methods are pre-configured, you only should define some extra details.
Magento 2 doesn't allow you to add or customize shipping methods of your own. Such functionality can be added to your store with the help of Magento 2 shipping extension or written manually.
A full (and flexible) control over Magento shipping. Diversify your target markets, find new sales channels and multiply your store profits manifold.