How to send emails and newsletters in Magento 2
When you have completed configuring newsletters and templates in your Magento 2 store, it is time to start the query. You can keep contact with your customers and easily inform them about your store news in the most quick and convenient way.
First, you need to add customers to your mailing list. Magento 2 allows you to automatically subscribe everyone who has an account in your store. However, some customers may be discontented with this. So, it is better to ask for permission. To do this, go to the Customers tab and select the All Customers option. Then, you need to choose a customer. When done, go to the Newsletter tab from the left menu and check the Subscribed to Newsletter box. Hit the Save Customer button to finish the operation.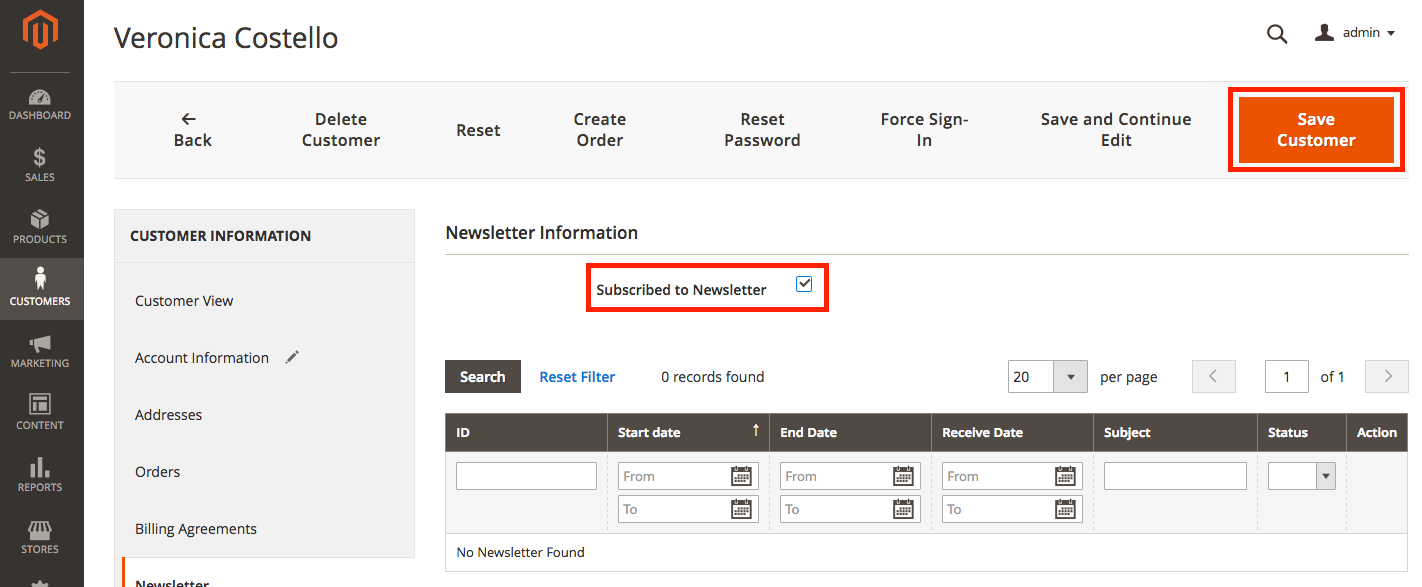 You can repeat this simple cycle as many times as you need to form the mailing list. Additionally, you can manage your subscribers in the Newsletter Subscribers section of the Marketing tab.
Also, you can allow Guests and not logged in users to subscribe to your newsletters. See the Email Configuration article for further more detail.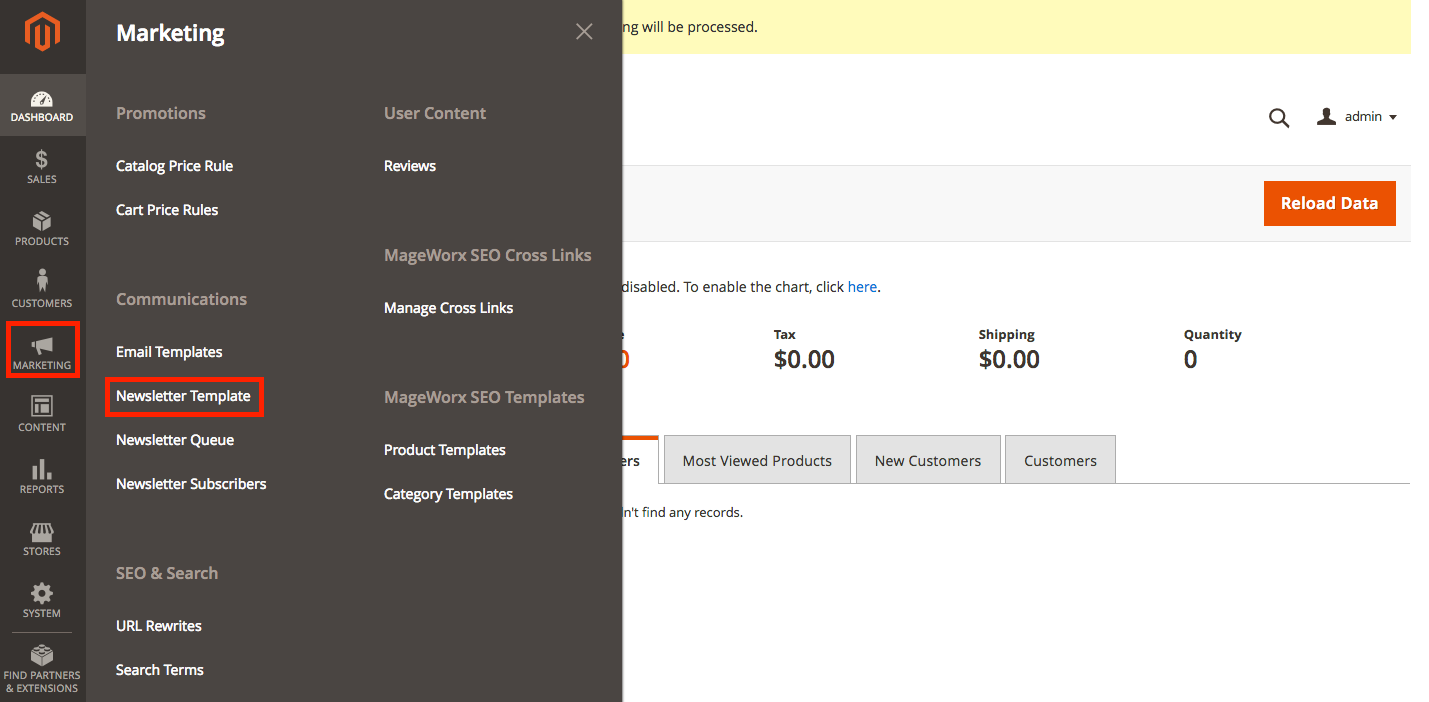 Now, it is time to start sending emails. Again, go to the Marketing tab and select the Newsletter Template option. Choose the template you need and select the Queue Newsletter option from the last Action column.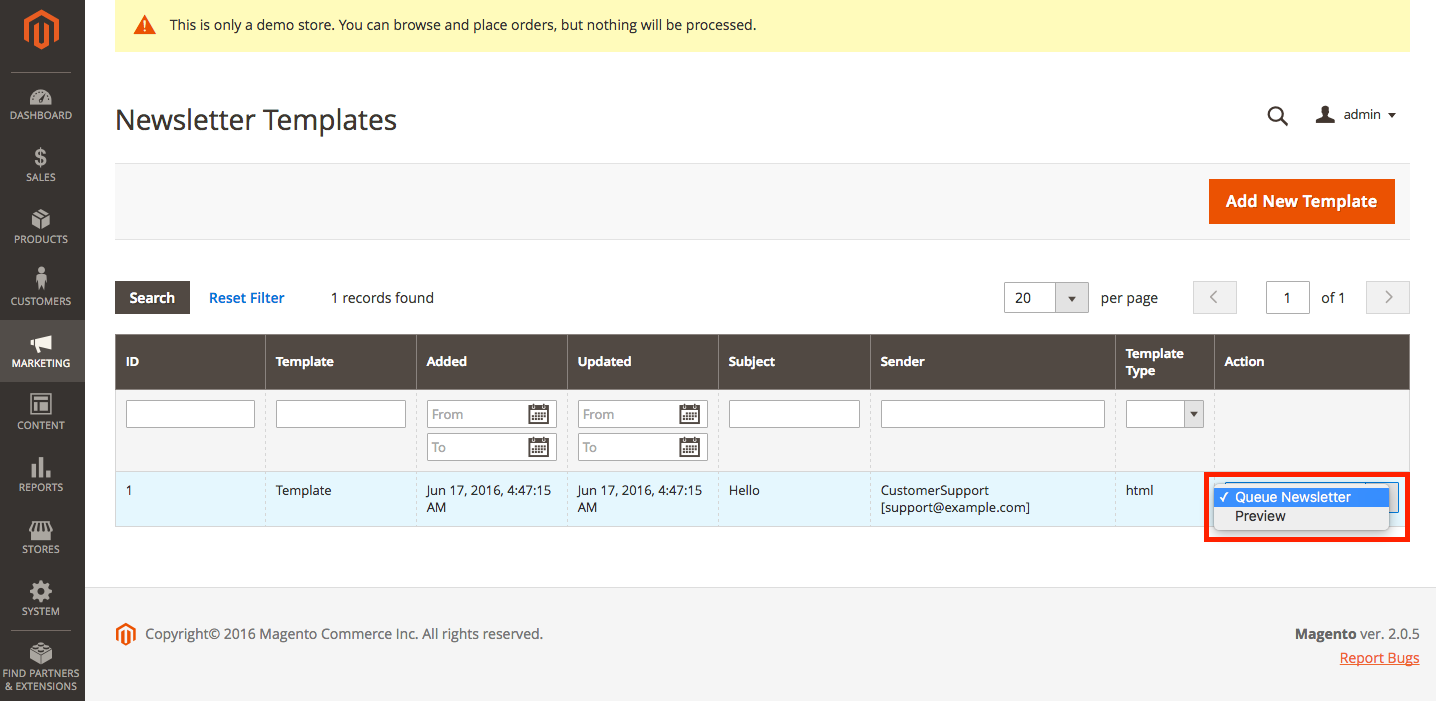 On the next screen you can modify your template. The only thing we need to specify is the Queue Date Start field to start sending newsletters. You can set the date and exact time to begin. Hit the Save Newsletter button to save the template and schedule the queue.
Your newsletters will be sent at the specified time.