Pre-Order and Backorder in Magento 2
If your products are selling like hot cakes and you can't keep up with the growing demand, you need a pre-order or backorder functionality. Here is the difference:
Pre-orders
Magento 2 Pre-order and Backorder functionality is the right thing to satisfy customer's demand, generate buzz around your products and accumulate sales. No matter which industry you are in.
Backorders ('Don't have it? But this is a product of my dream!') allows a store owner sell products that are out-of-stock. Popular items can be sold out quickly, in order not to lose sales and lead customers to the competitors, merchants use backorders functionality.
Backorders in Magento 2
Backorders functionality is supported by Magento 2 out-of-the-box. Go to Stores - Configuration - Catalog - Inventory - Product Stock Options tab.

In the 'Backorders' section select the necessary option:
No backorders disables backorders in your store;
Allow Qty Below 0 shows the product as In Stock even when the product reaches qty = 0;
Allow Qty Below 0 and Notify Customer shows the product as In Stock and dispays the appropriate message on the shopping cart.
Pre-orders in Magento 2
In Magento 2, there is no pre-order functionality by default. So you need to find a ready solution that suits your business needs. You may consider the extensions listed below.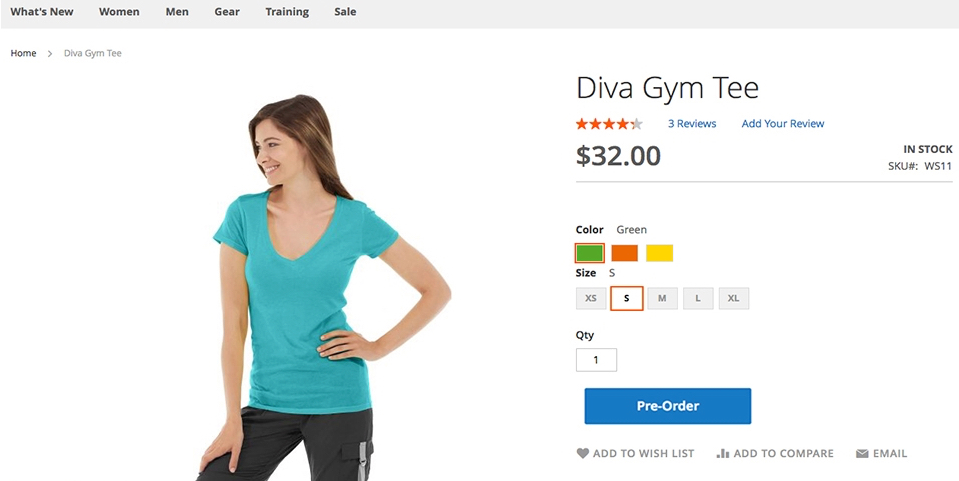 Recommended Extensions:
Accept pre-orders to enhance purchasing intent and increase sales. Includes customizable automatic 'Back in Stock' email alerts.
Transforms your checkout into powerful and well-designed one page checkout solution.