Magento2 Pre-Order / Backorder v1.1.4


Advanced pre-order functionality
Ability to sell out-of-stock items as pre-orders
Automatic 'Product is back', 'Back in Stock' notifications
Extended pre-orders management options

Admin Demo: admin / a111111
Let customers pre-order products when they go out-of-stock. Replace the standard 'Add to Cart' button with a 'Pre-Order' alternative. Easily keep track of pre-orders and notify shoppers when a product gets available in the store.
*The extension is developed by a MageWorx partner. The product comes with FREE email support and a FREE lifetime updates.
Advanced Pre-Orders Functionality
With Pre-Orders extension for Magento 2 you can easily sell upcoming and out-of-stock products. The extension enables you to:
replace the 'Add to Cart' button with the 'Pre-order' one both on product and category pages
receive payment for pre-orders
write pre-order notes (to tell customers when a product gets available)



Also, by default, customers can mix pre-orders and regular items in the shopping cart. With the extension you can restrict this. E.g. when a customer tries to add 2 types of products, they get an error message.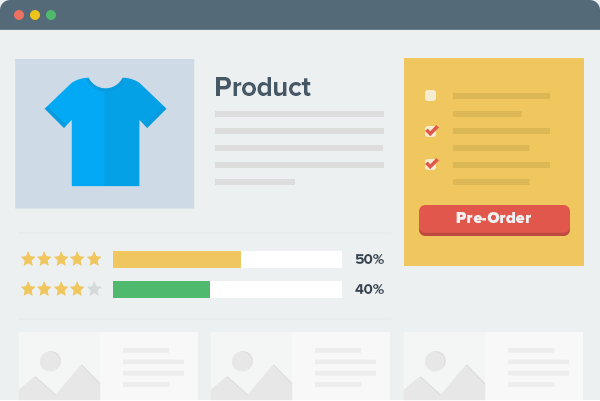 Pre-Orders Management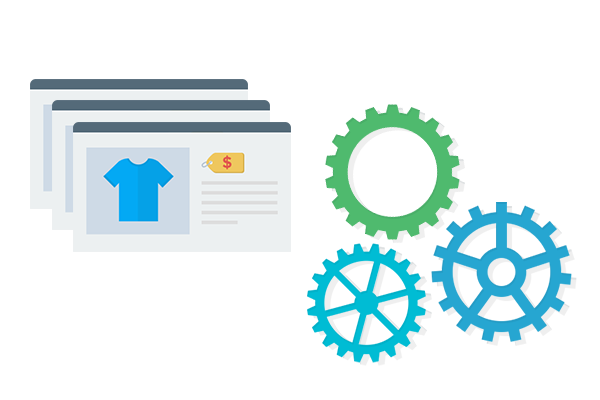 Easily manage pre-orders in the admin panel:
allow shoppers to pre-order products even when their Qty goes below zero
mark up pre-ordered products in orders and invoices
quickly overview all pre-orders in the Orders Grid


Also, the extension will let you:

set an order as 'Pending' or 'Processing' if it has both pre-ordered & regular items
set an order changes to Pending/Processing Pre-Order when regular items are shipped
Pre-Orders Email Notification
Additionally, with the extension you'll never lose connection with customers who are ready to purchase your products.
The extension lets you notify shoppers when a product is back in stock with a 'Back in Stock' email.
Just select the right template and set up pre-order alerts. Moreover, you can add email templates for 'New Order' and "New Invoice' notifications.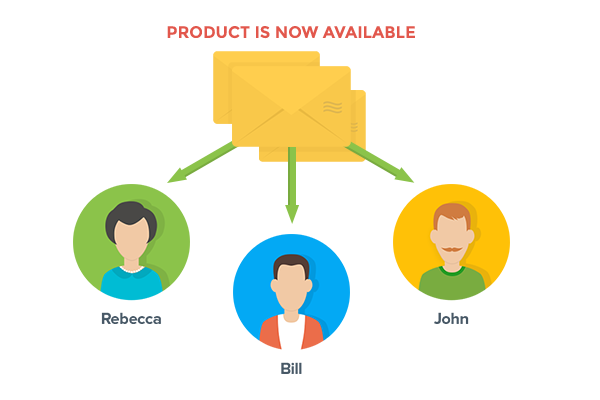 You May Also Like
These are the extensions you may also be interested in.
Order Management
Streamline the process of Magento 2 order processing. Easily add/delete/remove any order details, order customers' billing and shipping info and more.

Explore and Buy
Advanced Order Grid
Extend the capabilities of the default Magento Orders grid. Add new columns, personalize Orders View.

Explore and Buy
File Downloads and Product Attachments
Add various kinds of attachments to your product pages - equip them with product videos, user guides, price lists, and any other type of useful materials of any format.

Explore and Buy
Reviews of Magento2 Pre-Order / Backorder
Good extension and support ! happy to work with Mageworx and Alex
'Pre-order' functionality has become a great solution for my store. As our best-sellers often get out-of-stock, we've managed to collect orders in advance and earn even more bucks. Really handy!
Got the extension yesterday, tried to install it on my own but ran into compatibility issues with the other order extension installed on my M2 store. Contacted Mageworx and they fixed the issue withing 2 hours. I'm impressed. 5 starts for the support and the product.
The extension is big help for me. I have a shop that sells electronics in Dehli. The extension helps me to sell products that not available now but will be later. That lets to increase profit! Recommend it!
Product Changelog
Legend:
New Feature
Bug Fix
Version: 1.1.4 (October 31, 2017)
Added compatibility with Magento Open Source 2.2.
Version: 1.1.3 (May 17, 2017)
Fixed an issue with the pre-order note for configurable products
Fixed an issue with pre-orders for out-of-stock configurable products
Version: 1.1.2 (October 14, 2016)
The extension is compatible with Magento 2.1.2
Fixed the issue with missing items in a shipment form
Fixed the issue with incorrect order status changing
Version: 1.1.1(September 16, 2016)
Extension is compatible with Magento 2.1.1
Fixed the issue with Subscribe button replaced with Add to Cart
Version: 1.1.0 (August 15, 2016)
The extension is compatible with Magento 2.1.0
Version: 1.0.0 (March 25, 2016)
Initial release