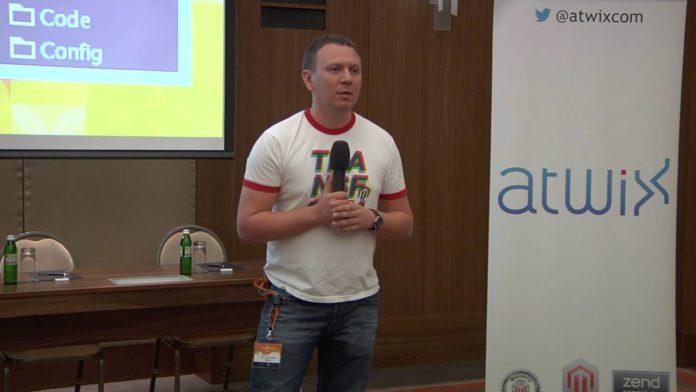 Reading Time:
4
minutes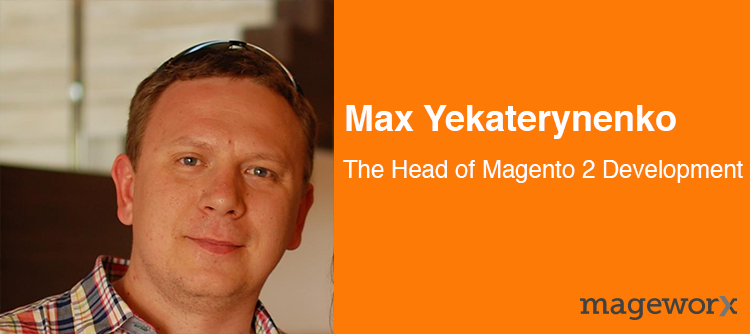 I interviewed Max during the Developers Paradise conference and asked him to tell some interesting facts from the history of Magento 2. Also, Max shared his thoughts on the current state of the eCommerce platform and told me what to expect from the platform in the near future.

V: Hello Max, could you tell me a couple of words on what you think of Developers Paradise'16? 
M: Oh, the conference is amazing! The atmosphere, the place, the speeches.
But what I like most about this Magento event is that it's not about marketing or promoting businesses. It's all about pure development experience — people are sharing their ideas, communicating, finding new ways to improve the platform, providing me and the Magento team with the first-hand feedback — and it's really cool.
I want to thanks Inchoo for organizing such a great conference and bringing us all here.
V: Great! Let's talk about your personal Magento 2 journey. Now, you are the Head of Magento 2 Development, but have you been with Magento 2 right from the very start? Or you joined the M2 team later?
M: I didn't take part in M2 until 2013.
As you probably know, Magento 2 was founded in 2010. At that time, I was an Associate Director Professional Services (ECG) at Magento. Basically, I was working on Magento 1.x releases and updates.
2013 was the year, when I actually joined the Magento 2 team.
V: In your opinion, when did the REAL history of Magento 2 begin?


M: Well, it's a good question.
In my opinion, it happened in 2010. I have even found a Wiki page stating that Magento 2 started in June, 2010. That's the year when we started gathering ideas for a new version of the platform.
Then, there were only a couple of engineers working on M2 – they were mainly analyzing the development prospects, comparing approaches, projecting, building the development plans, etc. However, I believe at the very beginning making Magento 2 was more like fun – I don't think that our developers realized what a massive amount of work they'd have to do. 🙂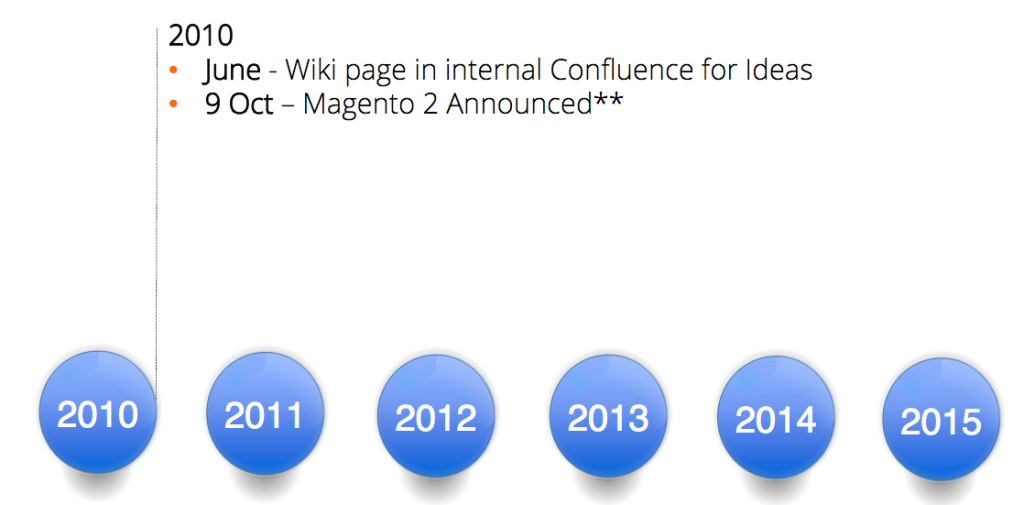 The first real milestone in Magento 2 development was 3 years later – in October 2013 – when we commented Magento 2.0.0-dev45.  At that time, we also outlined 6 goals we should reach by the official launch. These were: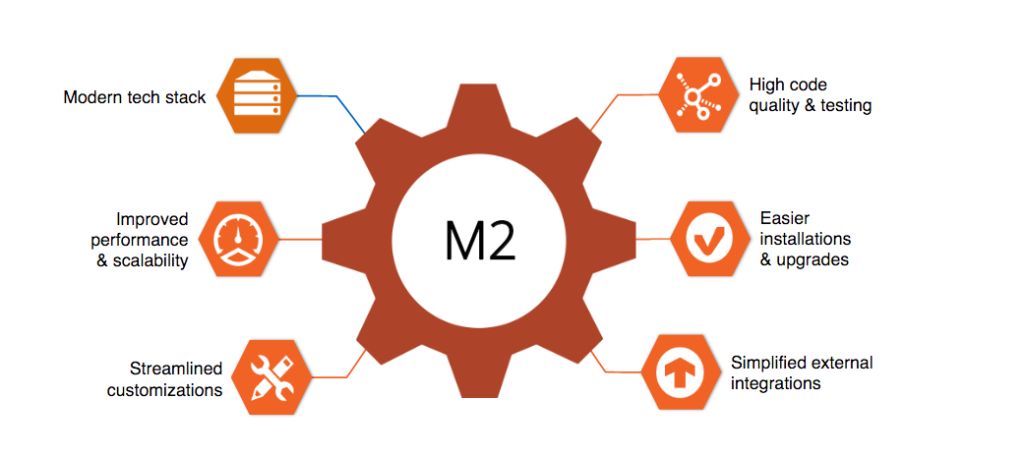 And last July we released the 1st Merchant Beta, and a couple of months later, in November, Magento 2.0.0 GA became available to everyone.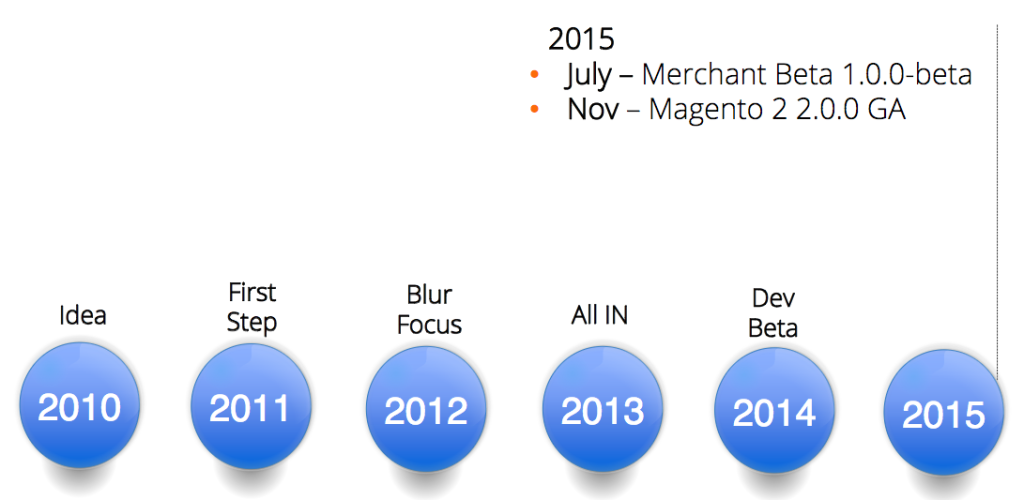 That's basically how we made the first records in the Magento 2 history.
If you are interested, I've described all the stages of M2 development process in my DevParadise keynote. You may check it here.
V: Cool, thanks for sharing the link. And what the main idea behind Magento 2 now and five years ago? Has it changed over time? 

M: No, the main idea remained the same — to make the best new generation eCommerce platform.
You know, technology and the global eCommerce landscape keep changing. And we, at Magento, keep a watchful eye on all these alterations, doing our best to adapt the platform to the current environment.
V: Yes, I can't but agree that you are doing a great job with Magento 2. 

My next question is about the community. Magento can boast by having one of the biggest most dedicated communities of users and developers. Has the community made its contribution in building a new version of the platform?
M: Sure. The community has made a big and very valuable contribution!
Just an example. We have been getting tons of feedback from Magento users on GitHub. People are telling us how we could optimize our approach in developing certain functionality, sharing their thoughts and ideas on what we are doing.
We collect all the feedback, thoroughly analyze every report/ request, and take all that into account when making our strategic planning.
In my opinion, community is one of the key Magento strengths. It makes the platform what it is.
V: Some developers say Magento 2 is quite complicated to master. Which sources can you recommend for those who want to master the new version of the platform?
M: Basically, these are:
Magento 2 Dev Docs — for all Magento 2 basics
Magento 2 GitHub Repository – this is where you can find Magento 2 samples
Magento Forum and StackExchange  (there is a separate section for Magento 2 there) — are great places to get answers to your questions
For more practical Magento 2 development tips, I recommend you to read the blogs by Alan Kent, Inchoo, FireBear. You may also check my blog — I also love sharing my thoughts on Magento 2 from time to time.
And also, by visiting Magento events you can also learn some valuable insights.
V: Could you lift up the view of secrecy and tell us what new feature we can expect with the upcoming updates?  
M: Yes, a little. 🙂
A bunch of great new features are coming in Magento 2.1 EE.
The main one is what we call Staging. It will allow merchants easily make changes in a store, define timing to implement those changes, and also conveniently preview them.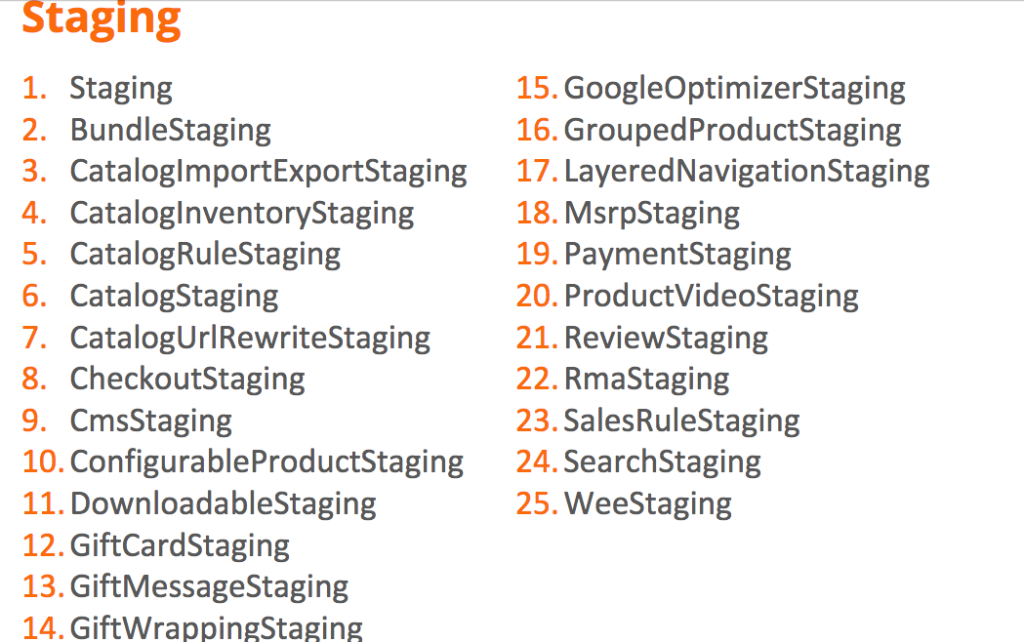 Next, we are going to significantly improve the search functionality and integrate Magento 2 with Elasticsearch.

Also, we'll continue optimizing the way, Magento 2 database works.
If you want to learn more about the platform's new features, check out this keynote by Anton Krill.
V: Wow, that sounds awesome.
And my last question to you. How do you see the future of Magento 2?

M: In my opinion, Magento is and will be #1 eCommerce platform. 

Magento 1 has proved its effectiveness and became a choice of thousands of online merchants. I'm confident in Magento and, as the Head of its Development, I hope to make it the best eCommerce platform ever.
We thank Max for the interview and wish him the best of luck with making Magento 2 even better.