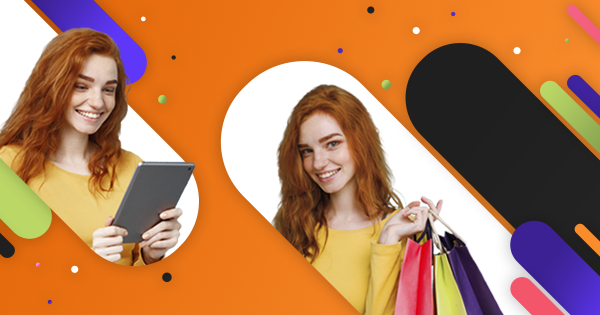 Reading Time:
3
minutes
Macy's, IKEA, Old Navy, Walmart, Famous Footwear, Target… the list of retailers that have opted for the Buy Online Pickup In-Store (BOPIS) shipping method is ever growing. No wonder! 72% of the UK and 61% of the US shoppers (according to KIBO) currently use the BOPIS option as a preferred one. That's certainly a shipping method to consider for the owners of both brick-and-mortar and online stores. Let's have an insight.

Why Offer Click-and-Collect Functionality? (The Customers' Standpoint)
Did you know that 28% of online shoppers will abandon the shopping cart when offered limited orders delivery options (according to eFulfillment Service)?
We are living in a fast-pasted world, where time is a valuable asset. Thus, the 'here and now' approach describes the expectations of online shoppers the best.
The main reasons why online customers opt for click-and-collect functionality:
Shopping Convenience
I don't intend to reinvent the wheel but 78% of online customers do compare prices when shopping online, according to the AYTM research.
Thus, as soon as the shoppers' choice fall on the best-priced deal, what a great feeling it is to have the cake and eat it whenever the buyer intends to.
Well, practically ― there are still certain limitations for the duration of such orders' storage.
Economy
According to Sleeknote, 60% of online shoppers would ditch their carts due to unexpected shipping costs. Free shipping is surely a reasonable way out. But you as a merchant don't have to tell me how hard it can be sometimes to keep free delivery from going you broke.
Click-and-collect option offers for the shoppers a chance to save up ― both time and budget.
No Strict Time Constraints
Normally, orders pickup points have the same working hours as the physical stores. Moreover, the customers can collect their orders not precisely within the set date or time period. A couple of days or a week are normally offered. Thus, the customers get to plan their time and pick up orders on the way to specific destinations.
That's how 30% of online shoppers think, i.e., those have certain time constraints and not the time for order tracking or scheduled shipping.
Decreased Customers' FUD*
This is all about returns and lack of desire to spend valuable free time on such a hassle. When picking up orders in stores, normally, the shoppers get to check the ordered items, even try them on ― and return right away if required.

Why Offer Click-and-Collect Functionality? (Your Standpoint as a Business Owner)
According to Statista, 1.8 billion people worldwide purchase goods online. As of writing this article, there are currently 7.7 billion human beings on Earth. This makes 23.37% of the population go for online shopping and evokes the fear of sending brick-and-mortar stores to tailspin.
Apparently, that's only some fear. The libraries are still open, people still send mail by post and even use a fax machine. 😉
How Can BOPIS Pitch in Your Business Development?
Increase in Foot Traffic & Sales
That's what shopping is all about ― we get to a store and our hands naturally reach out for eye-catchy and fancy stuff. And often, we don't even need it. Ooops! Seems like my internal shopaholic let it loose.
Joking aside, that's a perfect blend of behavioral economics, phycology, and surely marketing ― and we have 49% of online shoppers who would purchase an additional item when picking up orders.
Increase in foot traffic to physical stores boosts the chances of selling extra products to, thus increasing order value.
Personalization
Personalization was, is and seems like will remain the king. BOPIS does a simple yet critical job ― your brand representatives get to interact with the online customers and make a good impression. This will help your business stand out of the competition and increase customer retention.
Based on Invespcro research, here are the most significant customers' expectations for in-store pickup:
· Fast in-and-out experience (56%),
· No standing in a line (22%),
· Easy-to-find order pickup points (14%),
· Dedicated counter (9%) and even parking spots (5%).
Buy Online Pickup In-Store Functionality in Magento 2
Currently, the functionality is unavailable in Magento 2 by default ― 3rd party extension would be required.
At MageWorx, we've recently launched the Store Locator & In-Store Pickup extension that allows easily achieve the click-and-collect functionality:

Bottom Line

Shipping shapes the customers' decision making ― the more options you offer, the higher the chances to decrease cart abandonments and achieve the level of customer experience that perfectly resonates with the shoppers.
The Buy Online Pick up In-Store functionality helps make a significant shift towards experience-driven commerce. And the results will not be long in coming!
*Fear, Uncertainty, and Doubt
---
Do you have more tips and ideas for getting the most of BOPIS functionality? We would love for you to share them in the comments below.