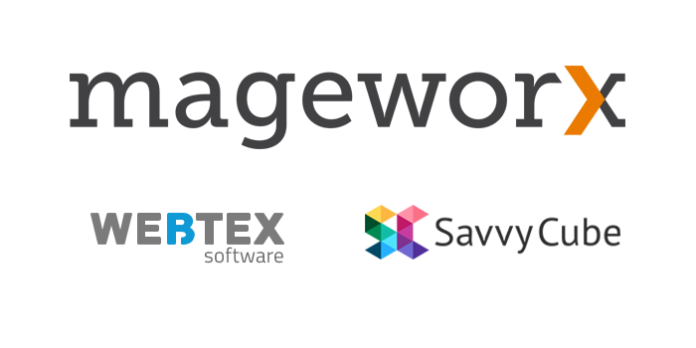 Reading Time:
2
minutes
A big day for MageWorx!
It's been difficult keeping it under wraps, and we can't longer wait to share great news with you!
We are proud to announce that MageWorx has acquired Webtex Software. 
The acquisition will let our company expand into new niches, extend the range of products and offer better services.
About Webtex Software
Webtex Software specializes in developing Magеnto solutions and providing custom development for the platform.
The company's product portfolio includes 17 top-rated Magento extensions, and Savvy Cube – SAAS analytics for Magento.
Webtex Software was founded in 2009 in Minneapolis, Minnesota. Since then the company has successfully implemented dozens of software projects, sold their extensions to thousands of Magento store owner, and subsequently established themselves as on of the prominent players in the market.
MageWorx appreciates Webtex achievements. And we are sure that the acquisition will add genuine value to our company product range and strengthen our current position on the market.
What Webtex Customers Can Expect
The acquisition brings a handful of benefits for all Webtex customers.
CONVENIENT ACCESS TO A FULL RANGE OF MAGENTO SOLUTIONS 
We will be gradually adding Webtex modules to our Mageworx extensions store (and our extensions will be placed on Webtex website as well). Thus, each company customers will be able to easily find a module for practically any purpose all in one place.
All Webtex modules added on our website will be slightly rebranded and reissued under our auspices.
Any purchase of Webtex Products in Mageworx Extensions Store opens access to MageWorx Customer Loyalty Program. The Program lets users earn reward points/ internal credits and then use them to save on any further purchases.
Also, Webtex customers will be able to take part in any promo campaign organized by MageWorx.
The united team of MageWorx and Webtex will continue, through the supported systems and processes, to provide the high level of support that users have come to expect.
Customers can continue using the same support methods that they have been using for their support inquiries on Webtex website (that includes submitting a support ticket and a Live!Chat).
The support service will remain FREE forever.
All new features and performance improvements will come for FREE for all Webtex new and existing customers.
Refunds of any purchase made on Webtex website, will be processed according to the current company's refund policy (within 30 days since the moment of purchase).
* * * * *
Also, MageWorx has committed to invest in SavvyCube – eCommerce analytics for Magento.
About SavvyCube
SavvyCube is SAAS-based software designed to help Magento store owners get the precise and reliable insight into how their online business is actually doing.
What SavvyCube Users Can Expect
A lot of new, top-notch features and significant performance improvements.
The ultimate goal is to make the software the most advanced data analytics ecosystem that incorporates internal and external data sources, advanced analytics tools and data science expertise.
Also, we are planning to integrate the software with other popular eCommerce platforms besides Magento.
* * * * *
Got questions or concerns? Feel free to contact us.