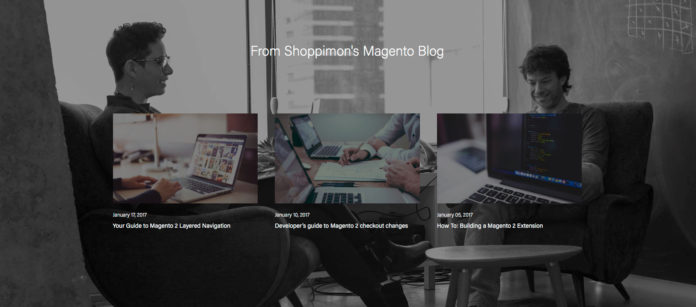 Reading Time:
2
minutes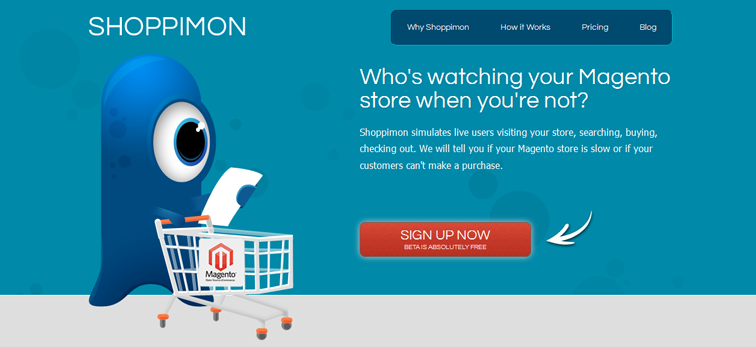 Shoppimon is a promising new tool that helps merchants and developers avoid losing sales by finding problems with their Magento stores. The software appeared on the market not so long ago, but already attracted much interest. Although Shoppimon is in its infancy, it has a lot of great features and even more coming up.
In this post, we're going to look at how it works and what benefits it offers.
How Shoppimon works?
Shoppimon uses software robots that simulate live users visiting your Magento store and going through various shopping scenarios, for instance searching for a product and adding an item to the cart.
These robots detect various issues that might impact store's revenue and provide information needed to isolate and resolve them.
The bots alert on shopping cart failures or missing page components, problems with images or tracking code snippets, payment gateway errors, 3rd party service issues (like YouTube, PayPal), performance trending (constant slow performance) and performance anomalies.
Shoppimon software robots collect the following stats:
End-to-end (user point of view) performance of your store – page load times.
Performance slowdowns as compared with normal store workings.
Server Errors – e.g. pages not loading or missing product categories.
Warnings – parts of pages not loaded, 3rd party widgets failing to load, etc.
Security/SSL-related issues (e.g. expired SSL certificates).
Stats are collected in real-time while the bots visit the store.
Starting a New Project
All you need to do to gain access to a free one-month trial is to register on the website.
No credit card required.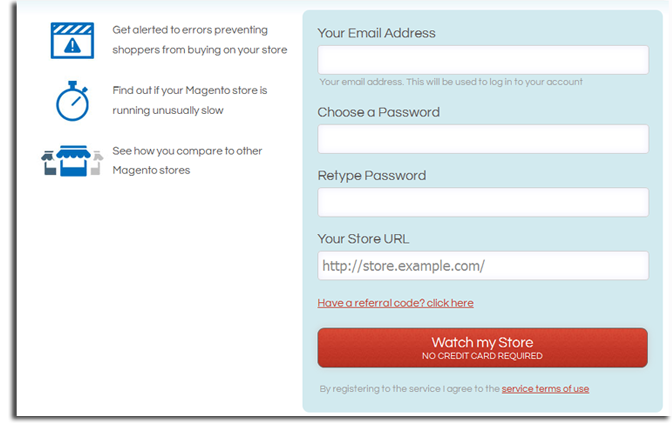 Instant Problem Alerts
Instant alerts are sent on severe issues that require the store owner's immediate attention. Shoppimon also send a weekly summary of all issues that occurred during the week, not necessarily severe ones.
Alerts typically include a screen shot captured at the time the problem was detected, information about requests and responses, and any additional data that might help isolate the issue.
If you have any urgent issues, Shoppimon providers support via phone, email or website.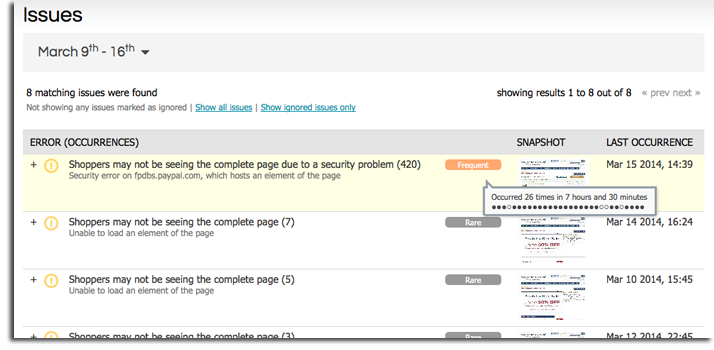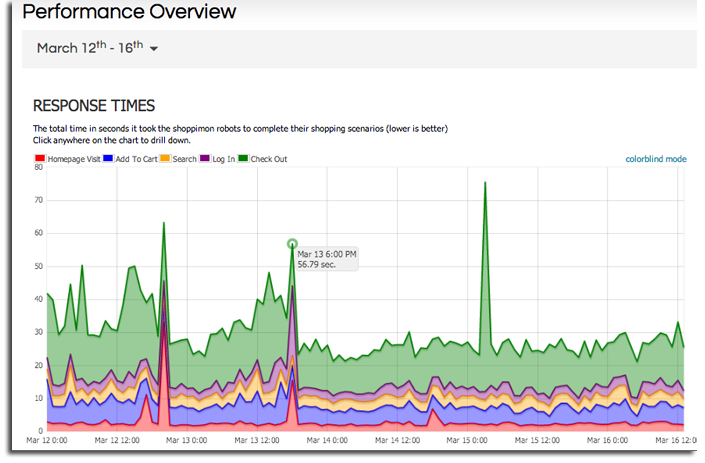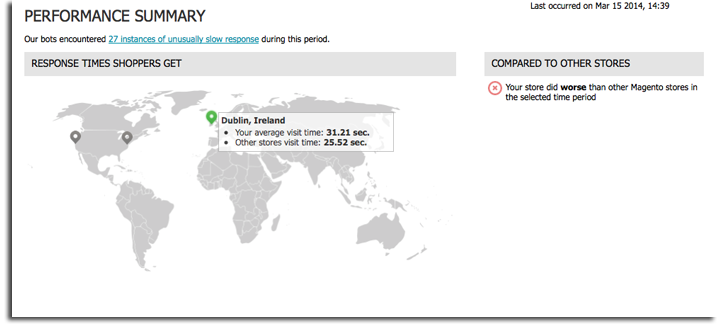 Performance Comparison to Other Stores
Shoppimon shows you how your store stacks up against other stores, so you can see where you stand compared to competition.
Pricing
Are you a merchant? Then you will like it, as Shoppimon has recently opened FREE monitoring for your stores! If you're a hosting provider, developer or an agency contact the Shoppimon team to get detiled info about the pricing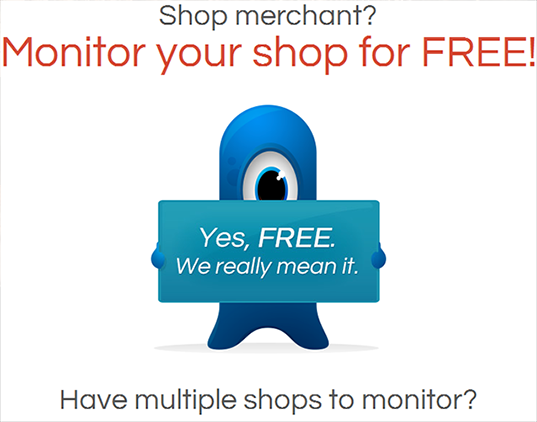 Overall Thoughts
Shoppimon is really simple. It was designed specifically to work with Magento-based stores, hence it doesn't require any technical knowhow. Enter your site URL, and you will start getting the information you need, when you need it, so you can get site problems fixed and protect your revenue.
Have you already tested this soft? Feel free to share your opinion in the comments below.