Charge different prices to different groups of customers. Reap greater benefits by introducing multiple pricing strategies.
Fully compatible with all Magento Security Patches.
Easy and smooth transfer of all features to Magento 2 version.

Contact us

to get a personal 25% discount!
What is Customer Group Prices for?
Customer Group Product Pricing
Apply different prices to the products depending on the groups customers belong to:
Manage an unlimited number of customer groups, customers in the group and products
Specify the price for every customer group on the product level
Select which customer groups will have different prices
The extension also supports:
Configurable and Bundle products
Catalog Price Rules for Simple and Configurable products
Special / Tier/ Layered Navigation prices
NEW Setting customer group prices lower or higher than the default ones
Sorting by price options at categories pages
Shopping Cart Rules
Magento API for creating orders
NEW Adding ± fixed or percentage number to the group prices (e.g. if you add +10 - $10 will be added to the default price)
Group Price Display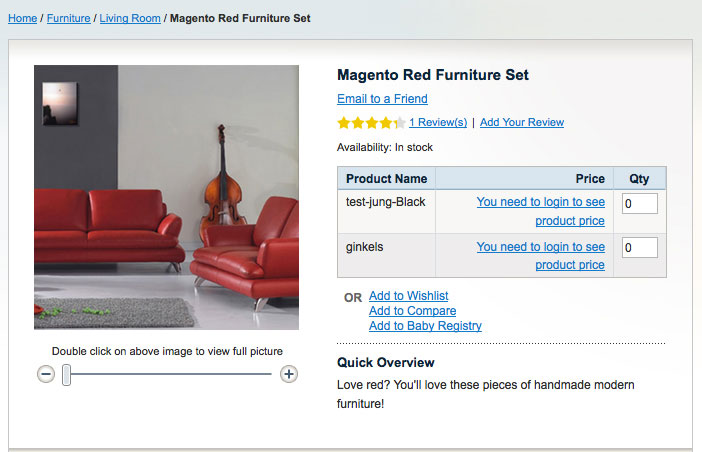 Generate interest in product and encourage shoppers to log in.
With our Magento group pricing module you can hide product prices from visitors who are not logged-in. Such visitors will see the message "You need to Login to see the prices" (the message can be edited by a store admin).
NEW On top of that, you can show/hide prices for certain products and categories.
Update Custom Product Prices in Bulk
Update product prices for a certain customer group in bulk - you could specify the prices while editing the group, so the prices will be applied to all the products at once.
Bulk update allows specifying fixed price, adding/deducting fixed or percentage number to the original products' prices.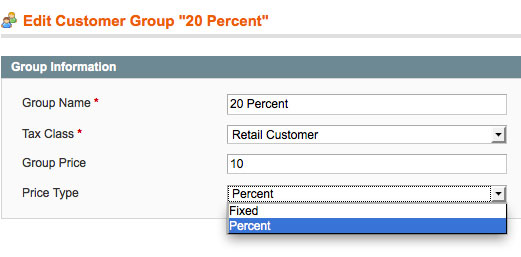 This extension for Magento 1 is fully GDPR complaint. The software neither collects nor stores any personal users' data.
Also, the extension doesn't share any personal info with third parties, and doesn't use this data for any marketing purposes.
Comes with
FREE Updates
and Improvements

Risk-FREE
30-day Money Back
You May Also Like
These are the extensions you may also be interested in.
Custom Price
Custom Price extension allows creating custom price products. Custom price can be customized by customer.

Explore and Buy
Prices per Customer
Tailor an effective pricing strategy based on an individual approach to each shopper. Set different product prices for each customer, as well tier prices on any product.

Explore and Buy
Store & Currency Auto Switcher
Extend your eСommerce operations with multi-site, multi-language, multi-currency and local tax compliance capabilities.

Explore and Buy
Reviews of Customer Group Prices extension for Magento
Great plugin, really good support
We installed the plugin and faced a problem, it didn't work. After contacting the support and providing FTP data the error was quickly fixed.
Installation of the module went perfect.
After a while we had an error with this module, probably because of another module. At that moment i e-mailed Webtex and they fixed it within the hour!!
Very good support!

Fantastic Extension with fantastic customer support
This extension is exactly what I needed for my website.
It installed perfectly fine and is extremely handy as I have a lot of products with different prices for each item.
I had a few teething problems, which was due to other extensions getting in the way, but the support team went above and beyond to help me. They are responsive and very helpful.
Would definitely recommend!

It's a simple but powerful solutions. mageworx developed another amazing module.
Thank you!
Product Changelog
Legend:
New Feature
Bug Fix
Version: 2.9.1 (November 16, 2015)
Minor bug fixes
Version: 2.9.0 (November 03, 2015)
Compatibility with SUPEE 6788 Security Patch
Version: 2.8.4 (June 18, 2015)
Special price issue is resolved