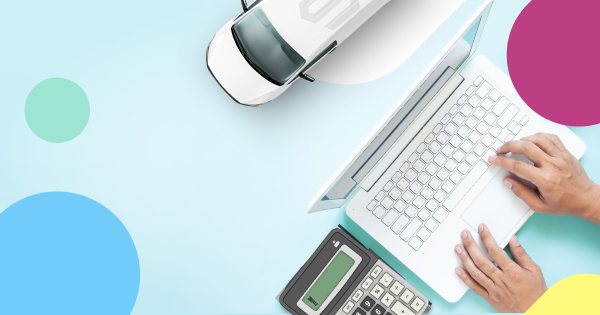 Reading Time:
2
minutes
Shipping is an important point. After doing product research and decision-making, nobody wants unpleasant surprises at the checkout. Whether shipping orders domestically or globally, letting your e-customers estimate shipping cost and delivery options fast and easy would undoubtedly be a significant advantage.
With that idea in mind, we've recently launched our new Magento 2 Shipping Cost Calculator extension. Read on to learn more about the module and what new functionality it brings to the Magento 2 core.
Introduction to Magento 2 Shipping Calculator Extension
What does the module do?
Magento 2 Shipping Cost Calculator extension allows you to add the beautifully designed and mobile-friendly 'Shipping Calculator' block on product pages, either on all of them or specific ones. Thus, your customers get a chance to calculate the delivery cost before adding a product to cart, while you, as a merchant, enjoy a significant improvement in key business metrics (higher conversions, decrease in cart abandonment, boost in sales, and customer loyalty as some of them).
What will your customers get?
Shipping is a big part of any online shopping experience. 55% of customers bounce from a site because of the hidden extra costs (Baymart). The introduction of the 'Shipping Calculator' block on product pages makes information about the shipping price and the available types of delivery services easily accessible. This way, no unexpected charges at the checkout, no frustration, and disappointment.
With the extension, right from product pages, your buyers will obtain all critical shipping-related data:
available shipping options,
price of each available shipping option,
delivery time for each separate shipping method,
most inexpensive delivery option.
The Shipping Cost Calculator module goes one step further. Its functionality is not limited to displaying the price your customers will pay for shipping. The extension lets you include details about the service that gets provided. From the customer point of view, it's the convenience of evaluating estimated delivery cost and time without navigating away from the product page they were interested in.
What settings are available for store admins?

Setting up the Magento 2 Shipping Calculator on Product Pages extension is flawless and intuitive.
To tweak the general configurations, go to Stores > Configuration > MageWorx > Shipping Calculator. This is where you enable/disable the module, add shipping methods, and more.
Specific product/category setup is carried out on the level of a product/category you wish to adjust (hide/display the 'Shipping Calculator' block).
Please, see the main features overview below.
Features Summary for Magento 2 Shipping Calculator on Product Page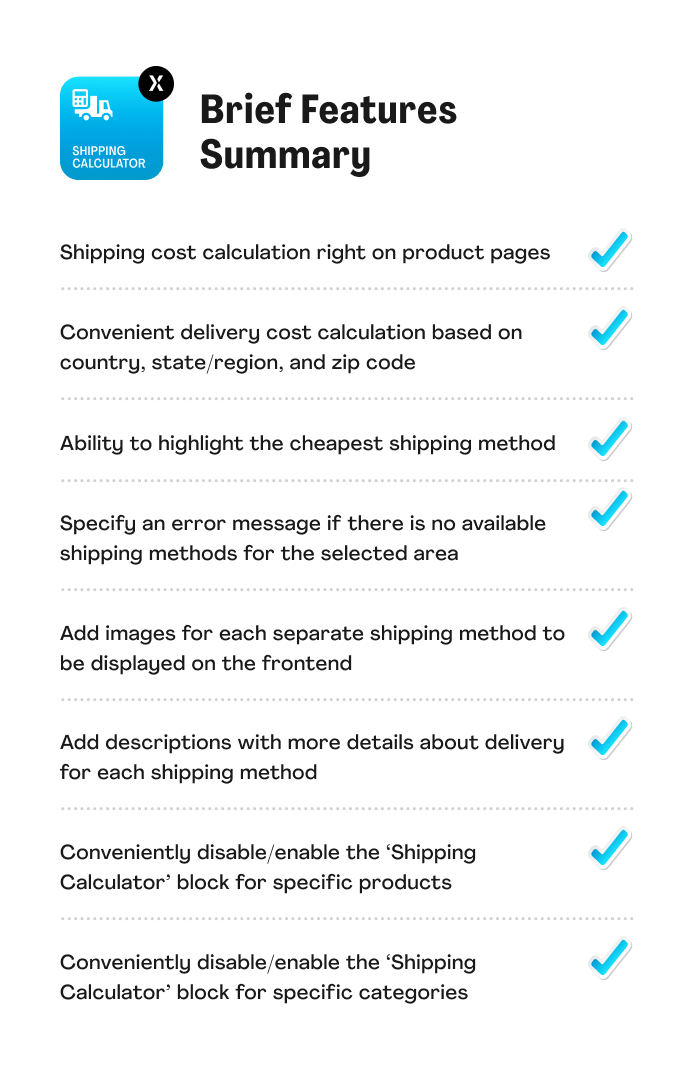 Besides, this new module is fully compatible with all the available extensions in the MageWorx Shipping extensions fleet.
Should you have questions about the functionality of the extension, we will be happy to assist at [email protected]