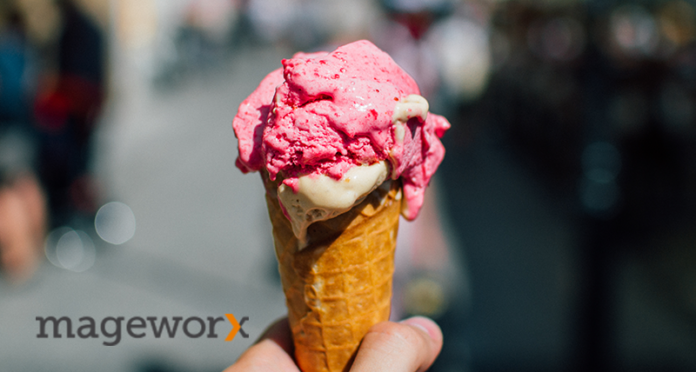 Reading Time:
1
minute
Summer starts with an ice cream and… and an awesome offer from MageWorx!
Get a 40% Discount on any MageWorx extension when ordering our Magento Services 
*About MageWorx Magento Services* 
As you probably know, our company's slogan is "All that your Magento store needs". And that in itself underlines our ultimate goal — namely to provide your eCommerce site  with everything it needs to sell well.
Recently, we've launched 3 brand new Magento services: Magento 2 Migration, Magento Design and  SEO Bad Backlink Protection and APO Config Service.
So now, we offer literally everything you need to customize, optimize and upgrade your Magento store.
*About Our Special Offer*
Only till June, 8th you can get a sweet 40% discount on any extension when ordering any MageWorx Magento services. Thus, you'll be able to save BIG on best-in-class Magento solutions and get a professional service for your store.
How to get a 40% Discount?
Step 1. Order any of MageWorx Magento services listed >>here<<
Step 2. Get in touch with us and send us your order ID
Step 3. Get your personal 40% discount on any MageWorx extension



Happy and profitable summer!
* the discount coupon can be used to purchase 1 extension per a user account
* if you order 2 or more services you get the corresponding number of discount coupons