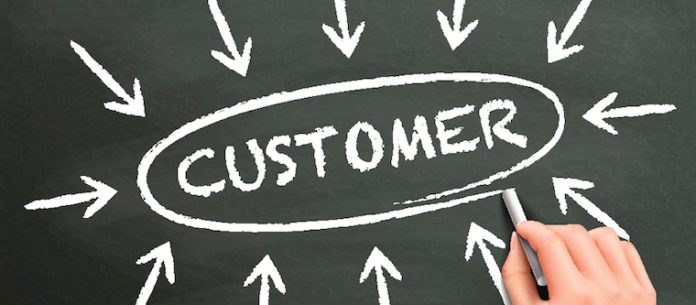 Reading Time:
2
minutes


We are super excited to announce a big update of Magento Loyalty Booster! 

To create this update, we've carefully reviewed all customer feedback, features requests and overall extension usability. Also, we've reviewed the code of the extension — now it is more stable and optimized according to the latest Magento requirements.
Here is the list of all new features:
New Rules
First, we've moved all the main rules (e.g. adding reward points for posting a product review, signing up for a newsletter, birthday reward points, etc.) to a separate section in the extension's configuration. This improvement makes the extension's interface more user-friendly and the settings easier to configure.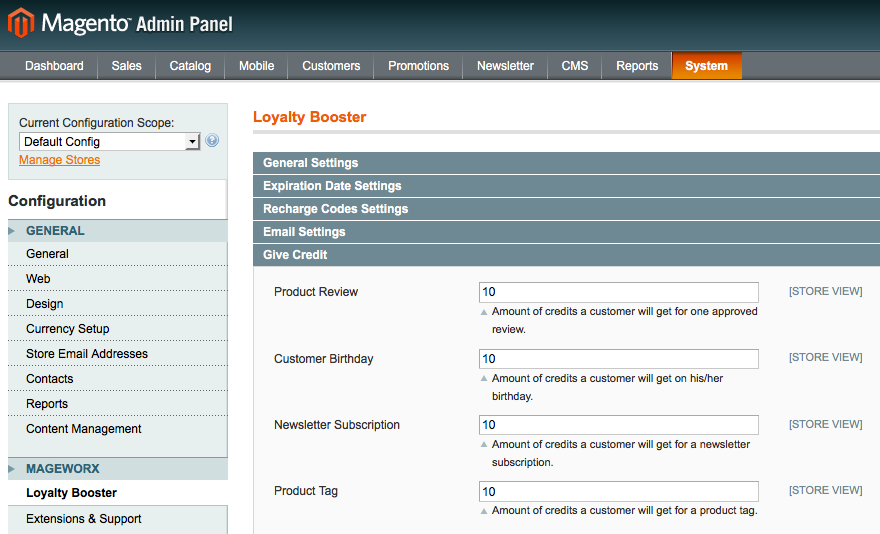 Email Notifications Settings
The ability to send personalized emails based on different customer's actions was one of the most frequently requested features. Now it's available! 

With the latest version of Loyalty Booster extension it's possible to automatically send email notifications right after a customer gets a reward for:
product reviews
newsletter subscription
product tags
birthdays
Also, you can notify your customers about their store balance changes and send them an expiration date notice.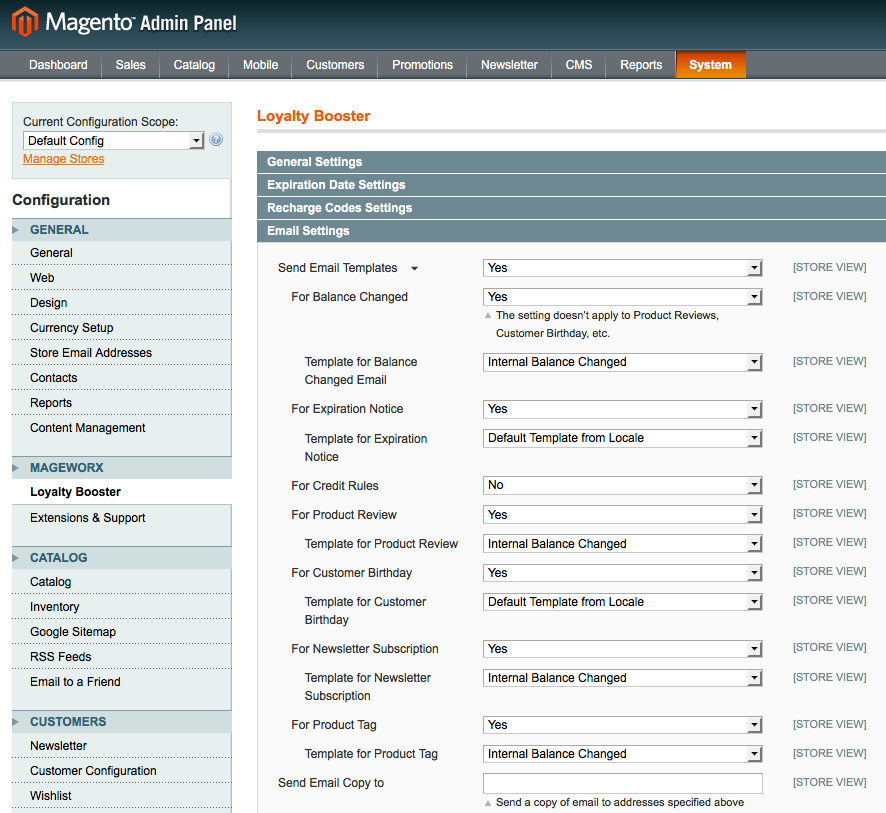 It's also possible to assign an email template to any chosen credit rule. As well as enable/ disable all the notifications globally.
New Order Conditions
The new Loyalty Booster let you set flexible credit rules conditions based on such order details as the # of orders and the Order Total.

This feature enables you to reward customers based on their Order Totals.
E.g. If a customer places an order for $100, they get $10-value store credits to their account. If a customer places an order for $400, they receive $50-value store credits etc.

You can also reward customers based on the number of orders they placed with you.


E.g.: If a customer places his first order, they earn $10-value store credits. If a customer places 2 and more orders, they get $50-value store credits. For the 5th order, they may earn $70 credits etc.

Additionally, you can create rules with combinations of these conditions.
Expiration Date
With the new Magento Loyalty Booster you can enable/disable the store points expiration date for all customers at once and each customer individually.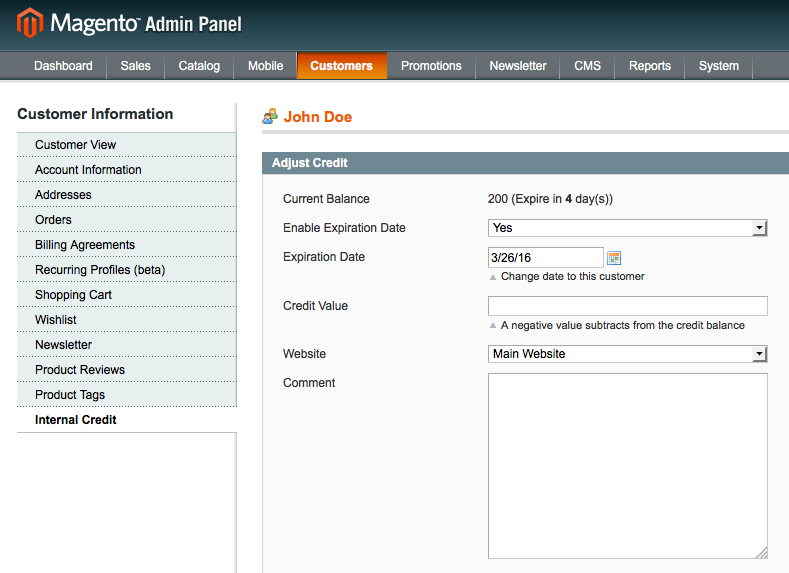 Love the new features? Just to your User Account – My Orders section and download the latest version of the extension.
Would like to get the new Magento Loyalty Booster for your store? Hit the button below to explore the extension's functionality and place an order.