Reading Time:
8
minutes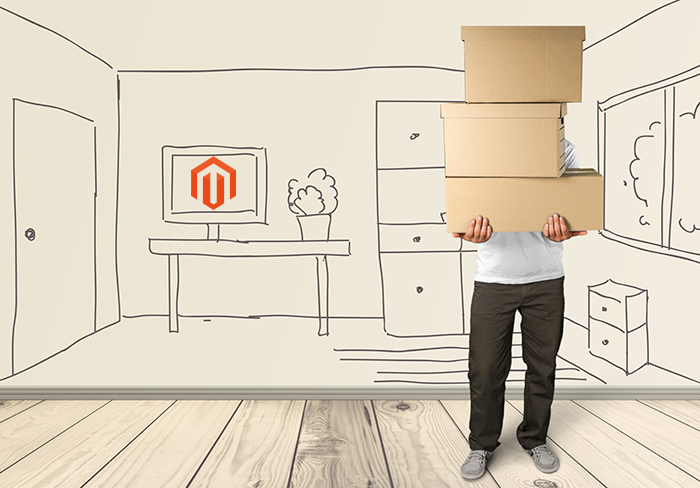 Paul is the Founder of Audited and is also a Director of GPMD. Paul has been working in ecommerce and digital marketing for over 9 years and has worked in-house, for agencies and as a consultant. Paul works almost exclusively with Magento and has worked with over 100 merchants over the last few years.
Paul, as I understand, you have been working in eCommerce for over 9 years, and I believe you have vast experience in working with different platforms. Why have you decided to work with Magento? What's your reason for singling the platform out from similar eCommerce solutions?
To be honest, the main reason is that the majority of my experience has been in working with the Magento platform. I've worked with other platforms too (Oracle products, Demandware, Shopify, WooCommerce, bespoke solutions etc), but 99% of the merchants I've worked with have used Magento.
I actually only started working with Magento in 2010, after working mainly with Actinic previously, when I joined GPMD (the first time around). Since then, my knowledge of the platform has developed a lot and I made the decision to specialize.
That said, I do also think it's the best platform for the majority of retailers too – purely because it's more maintainable and scalable than most solutions.
There are various types of eCommerce platforms out there, suited for different kinds of online businesses. In your opinion, what is the main reason(s) why people decide to switch to Magento?
As I say, the main reason why, for me, Magento is the best solution for most merchants is because it's so scalable, mainly because of the integrations and modules available, the active community and the strength of the partner eco-system.
Although Magento Connect obviously has it's critics, I think the amount of good modules available makes a really big difference to most Magento CE merchants, helping to add functionality without the development overhead and cost. Merchants also benefit for pre-existing integrations with things like warehousing platforms, distribution companies, ERP systems etc.
The main arguments against Magento are generally made for very small merchants and at an enterprise-level. For very small retailers, who could've previously opted for Magento Go, I'd suggest something like Shopify or Big Commerce – purely because this reduces the need for server management, upgrades, technical support etc.
Previously I'd have said that other platforms were better suited to enterprise, but I think Magento can now compete with the likes of Demandware, Hybris, Oracle etc now. I actually wrote a piece about this here. Magento 2 and rumoured pushes with omni-channel will also help in this area – plus more and more merchants are doing > $100m online with ease using the Magento platform.
Migrating to a new platform is quite a challenging process: there is a lot of data to move, a lot of aspects to take into account. Some merchants even don't know where to start. What is the first thing you advise people to do in this case?
Planning is key with re-platforming projects and the discovery and scoping phase is probably going to be the most important part for most builds / migrations. Every part of a re-platforming project needs to be factored into this phase, including SEO.
In this phase, it's really important that the functional spec is expandanded and all feature requirements and deliverables are mapped against timescales. From an SEO perspective this is where specs for things like hreflang, canonical logic for all page types, use of directives etc would be created.
I think the first stage is just understanding your requirements really – and trying to then break them into sprints / project phases, alongside prioriting / stripping out things that aren't essential.
One of the key things from an SEO perspective to focus on at this stage is how you're going to keep as much of the site / content etc the same and how you're going to make the redirect mapping process manageable. It's also really important to keep the structure of the site as close as possible.
I also wrote this guide to technical SEO considerations for Magento.
Most online merchants strive to get a higher placement in the organic Google search results. Can migrating to a different eCommerce platform take a toll on their hard earned site rankings?
The majority of re-platforming projects see a small, temporary drop in organic traffic, visibility and revenue – however if not managed properly, sites can see a much bigger impact. I've been brought in on projects where people haven't considered the SEO impact at all and have literally lost 75% of their organic channel.
That said, I've also worked on migration projects where we've focused heavily on retaining as much of the site / content etc as possible, managed the redirects properly (from an early stage in the project), got all of the features in etc and achieved an improvement in visibility.
Re-platforming represents a huge risk to organic search – no matter how much you invest / prepare.
Ok, so is there an SEO roadmap to preserve site rankings and securely move an online store to Magento?
For me, the biggest things to think about is retaining ALL content / meta data etc across your site, managing redirects effectively and ensuring that the technical side of things is managed. You need to think about how Google and other search engines are going to be crawling the new store, so considering how you're blocking different types of pages, your internal linking architecture etc is vitally important. The first step of an planning phase / roadmap should be to define your requirements.
I usually have a spreadsheet where I map out all of the SEO requirements, which are than added as items in JIRA (or whatever system you're using). This would be things like:
Ensure all meta data is imported (across all page types)
Ensure that all product (and merchant?) review content is migrated
Ensure that all product content is migrated
Ensure that all category / PLP page content is migrated
Ensure that canonical URLs are set (you'll need to provide loads more detail on this)
Ensure that meta robots directives are used alongside rel=next and prev for paginated pages
These are just a few examples, but you get the idea. I'd usually have around 50 requirements, depending on the granularity of the items (usually dictated by the developers) and the size of the project.
The main Magento-specific considerations would be focused on how redirects are handled (can be messy and have hops if done via Magento rewrite management), how canonical URLs are set (Magento doesn't add to CMS pages or homepage and category canonicals might not behave as you want), how layered navigation URLs are handled etc.
I use MageWorx for all of my projects, purely because it gives you loads more flexibility around this, massively reduces the development overhead and also allows you to manage change far better.
What is the best way to map 301 redirects and rewrite rules the right way?
For me, it's important to get a massive list of source URLs and then work backwards. I'd generally take a number of years' organic landing URLs from Google Analytics, URLs in the product feed, URLs in the XML sitemap(s), URLs from an active crawl and existing URLs that are being redirected (often forgotten).
From here, I'd use Excel to de-dupe the list and then provide them to developers (if they're creating rewrite rules), or start using a combination of Excel and manual input to map the URLs (depending on how you're mapping them).
QA is also really important here – I'd suggest getting the redirects done ASAP, so you can get them on a test server and start crawling the source URLs to test they're working. You'll want to do this inititally and then far more comprehensively once the category tree has been replicated and the products have been imported (allowing you to also test the response codes and meta data etc for the destination URLs).
If I have already re-platformed without proper redirect mapping and, even worse, I don't have a backup of the old version of my website. Is there any way to save the situation in this case? Or is it the last cause?
I'd say that it's always well worth making sure that the old URLs have been redirected, particularly if the pages were important or have acquired links. My preferred route for checking redirects is to get a big list of old URLs (old landing pages from GA), add them to 404 errors being reported in Google Search Console and Google Analytics (just filter on page title) and then list crawl them using Screaming Frog.
You can then look at those returning anything other than a 3xx response code to diagnose issues.
When moving to a new platform, merchants often implement lots of structural and architectural changes. Site content may also undergo radical alterations. Can that cause a drop in a site search rankings?
Yes, definitely. I always advise against making structural changes to the site, particularly big ones. I've seen stores handle a migration very well and still see a big impact on their organic channel purely because they're changed their categorisation as part of the migration.
I'd generally recommend that all changes are built into a phase two, which could be released ~3 months after the migration.
Should we care about user reviews, a Q&A section, forums (especially if the info there is out-of-day and is no longer useful)? Should this data also be moved to a new platform?
Again, when migrating I'd just be focused on keeping everything the same – so importing all user generated content, forum content, blog posts etc and then making a decision to remove them / move them / redirect them further down the line. This will help to reduce the impact of the change.
What about indexing the dynamic store pages? I'm talking about the layered navigation pages, pages with pagination, sort / ordering parameters etc – how should these be handled?
It's important to be careful with dynamic pages when you move to a platform like Magento – purely because if you don't control them, you'll have issues with thousands and thousands of low quality, thin or duplicate pages being indexed by search engines. The other issue is the impact these pages can have on crawl budget, which can be vitally important.
You need to consider how you want search engines to behave with these types of pages – if you're using multi-select layered navigation for examples, chances are you won't want the pages to be crawled, purely because of the possible volume. Whereas if you don't have loads of filtered pages and the site isn't massive, you might want to use noindex, follow so that search engines can still crawl the products being listed. If you retain enough similar content on filtered pages, you could also look to use canonical URLs, which is the cleanest route – but this often has issues.
There are lots of considerations around this that need to be factored it, there's not a definitive answer for this.
Ok, when the store has successfully been migrated to Magento, what's next? Do you have any advice on post-migration activities?
Reporting and monitoring is very key. It's really important that you understand where traffic is going down, the keywords that are dropping, how search engines are crawling the site etc etc.
I generally suggest that you put very comprehensive rank tracking in place way before you launch, and run reports daily post-launch. You also need to understand organic traffic trends – so which types of pages are dropping, the categories etc. This will help to show you where things haven't got as planned and to diagnose issues.
You'll also want to keep checking things like redirects and crawling the site regularly to before and you're picking up broken links / crawl errors quickly.
And my last question – what about Magento 2? Have you already tested it? What are your thoughts on this updated version of the platform?
I've looked at Magento 2, but not as much as I should have done. There are some big improvements on the technical side, which is great, and performance OOTB has improved, which was needed. The admin interface is also cleaner and faster, which is great for merchants.
I think, to be honest, that most of the biggest improvements are yet to be released – from speaking to various people at Magento, I know that they're going to be releasing lots of big features regularly and I think things like hosting Magento in the cloud, POS and various other things will be improved.
What do you think of Magento 2 SEO potential?
The biggest improvement that I've seen is around performance to be honest – which will help to improve crawl efficiency, as well as being a ranking signal. I wrote this piece, which details a few improvements – things like product review content handling, sort / ordering being AJAX now and a few other bits – but overall it hasn't changed too much to be honest.
Again, I'd imagine this could change in the coming months – Magento have said they'll be releasing improvements quarterly from now.
We thank Paul for chatting with us and wish him best of luck in his business and in working with Magento!