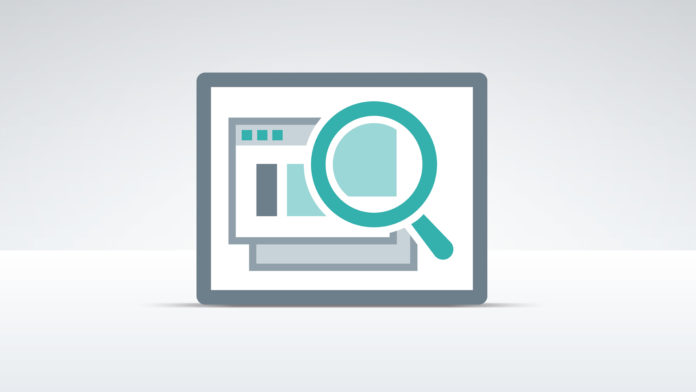 Reading Time:
2
minutes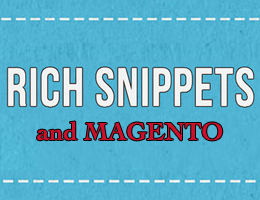 Most ecommerce merchants want their products to stand out from the competitors' in search engines and attract more site visitors. By using Google's Rich Snippets you can get the desired results and increase up to 30% the number of people who click on your site link.
WHAT ARE RICH SNIPPETS?
Rich Snippets for Magento store provide users with the detailed information about the page's product price, availability (whether it's in stock or not) and reviewer ratings. The most vivid benefit of rich snippets is that they increase click through rate chances. They help potential customers to identify the info they're searching for with the concerned link without clicking on it.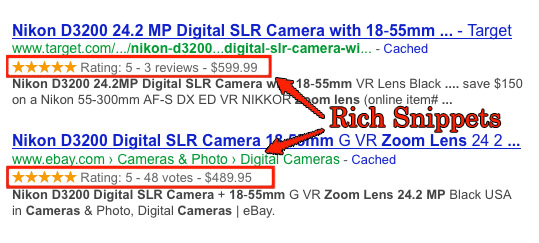 BENEFITS OF RICH SNIPPETS FOR ECOMMERCE MERCHANTS
1. Draw users' attention and attract more qualified visitors.
2. Increase click-through rate and reduce bounce rate, as people see the information before accessing the site.
3. Help your site stand out from the competitors.
GOOGLE DOESN'T SUPPORT:
1. Rich Snippets for adult related products;
2. Product markup on listing page (only specific product page);
3. Promotional names in reviews like "15% off for all organic balms" (only real names like "Peter Janson" for individuals or "MageWorx reviewers" for organizations)
4. Websites that don't provide direct purchasing and resend to the reseller's/ vendor's sites.
TYPES OF RICH SNIPPETS
Rich snippets are different depending on what type you want to implement on your ecommerce store:
1. Breadcrumbs – help Google understand what your pages are about and show the links within individual search result.
2. Products – display the price, availability and reviews
3. Events – display dates, price, location, images of the events
4. Authorship – Authorship Markup for your articles or blog posts
5. People – display photo, job title, company's name, social connections
6. Reviews – display reviews and ratings for products
7. Recipes – display ingredients, cooking time, calories, reviews, photos
8. Business Organizations – name, phone number, website
Some more helpful articles about Google Rich Snippets and Structured data.
HOW TO IMPLEMENT RICH SNIPPETS IN MAGENTO
The process of implementing rich snippets to your ecommerce store will depend on the platform you use, so you might do some research at first.
Magento store owners could either implement rich snippets by themselves using special guides like:
Inchoo – Sample of Breadcrumbs integration (Don't forget to read the comments to make everything clear)
Yoast– great overview on how to include Reviews and Product tags into Rich Snippets.
Or you could use Magento extensions like:
SEO Suite Ultimate – rich snippets support (integration of any type of RS: reviews, products, events and so on)
WHAT TO DO AFTER YOU'VE INTEGRATED RICH SNIPPETS
TEST THEM: Google's Rich Snippets Testing Tool.
Conclusion: Rich Snippets are absolutely great and we see no reason why you  should wait with adding them to your ecommerce store. Remember, rich snippets may take some time to appear in search engines, so don't worry if you won't see them the next day.