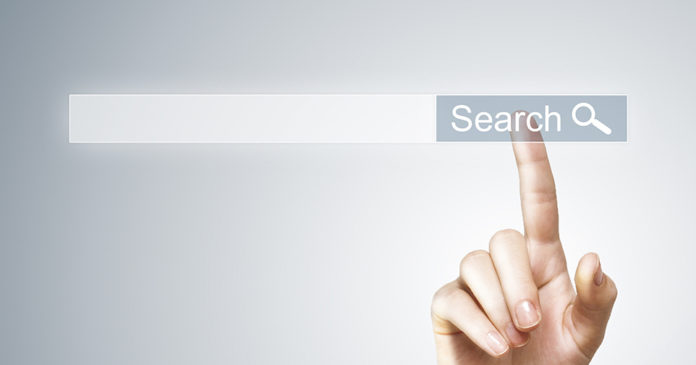 Reading Time:
1
minute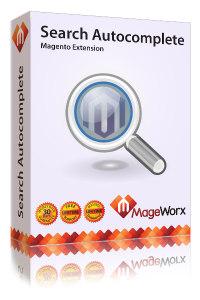 MageWorx introduces new user-friendly and convenient extension! Search AutoСomplete Magento Extension enhances the search experience through suggest as you type and autocomplete functionality built into the search form. What's more, the extension divides the search pop-up into categories, products and even CMS pages. As your customer starts to enter search terms, the module detects a pause in typing and offers a list of suggested searches. It is possible to pick one of the suggestions easily or continue refining the suggestions.
The appearance of pop-up is easy customizable which makes this module really advanced and awesome. You can set with ease block separator, activate suggested searches, enable search by products, categories, CMS pages etc.: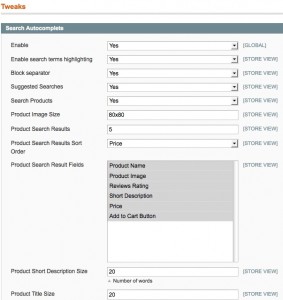 Extension's settings allow you to change sorting of found results, hide product attributes or even show "Add to Cart" button to give your customers the possibility to buy the products right from the search pop-up. The example of the pop-up with all blocks enabled and attributes you can check below: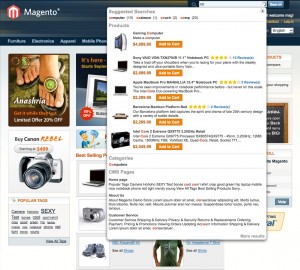 Below we show you some available variants of the pop-up that can be shown.
Default pop-up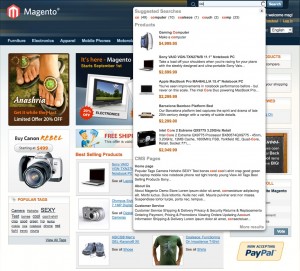 Default pop-up with enabled block separator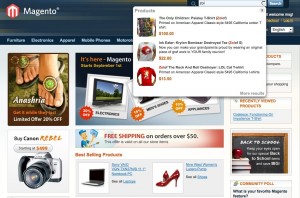 Suggested searches + products. Suggested search shows all of the predicted queries, which have been searched previously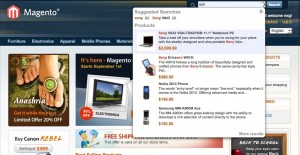 If you want to modify the layout of the pop-up (change its appearance), you can easily do this via the only CSS file. The code is well-organized, so you will easily understand how to change every single element.
In comparison with other existing extensions, Search AutoСomplete Magento Extension has unique features such as the ability to search categories and CMS / Static pages: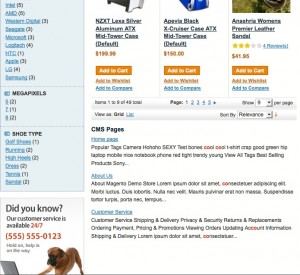 Hurry up to optimize the customer's search in your Magento store with MageWorx help!
Learn more about this extension on Search AutoСomplete Magento page.