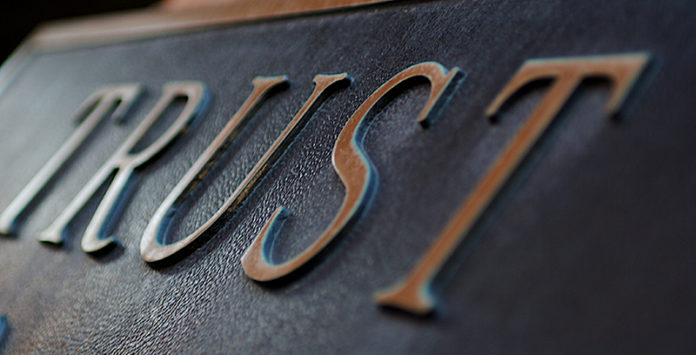 Reading Time:
5
minutes
"Trust is hard to build – and easy to lose"
Jakob Nielson "E-Commerce User Experience"
Online shopping isn't something new. Every day people make millions of online purchases and virtual transactions. However, quite often each of us can catch oneself thinking:
"Can I trust this store?"
"Is there a chance my credit card will get overcharged?"
"Will these guys steal my credit card details and sell them to fraudsters?"
"What if I won't get the product that I've actually ordered?"
Despite the long evolution path, modern eCommerce still has to deal with such challenges as customers' distrust, doubt, and perceived fear. But why do such psychological barriers exist in the industry these days?
The answer is simple: no matter what the digital revolution may bring, we are still human beings. Removing physical interactions with a product, verbal interaction with a seller and replacing all that with text, images, and buttons makes us feel uncomfortable. And when we feel that way, we get more distrustful and skeptical.
Hence, the key to evoking trust lies in assisting and careful nurturing would-be customers from the homepage to the check-out.
Below are the 5 credibility boosters that work best in today's eCommerce environment:



1. Professional-looking and user-friendly design.
Generally, we judge a book by its cover. The same rule applies to online stores.
In the cyberspace, the average attention span is very short, and the first impression counts a lot. Hence, the cooler your web design is, the more effective you can subconsciously communicate trust to your customers.
In an E-store (like in a brick-and-mortar one) every little detail can affect the feelings and emotions of a shopper. Each page contains tons of design elements that can either make visitors jump off a site, or turn them into loyal customers.
Just visually compare the two examples below. Which one do you trust more?
This one?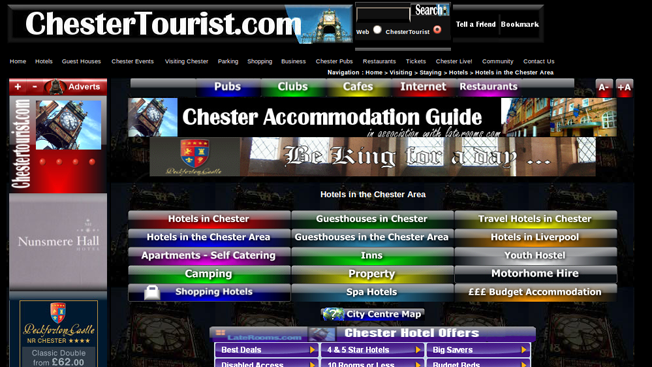 Or this?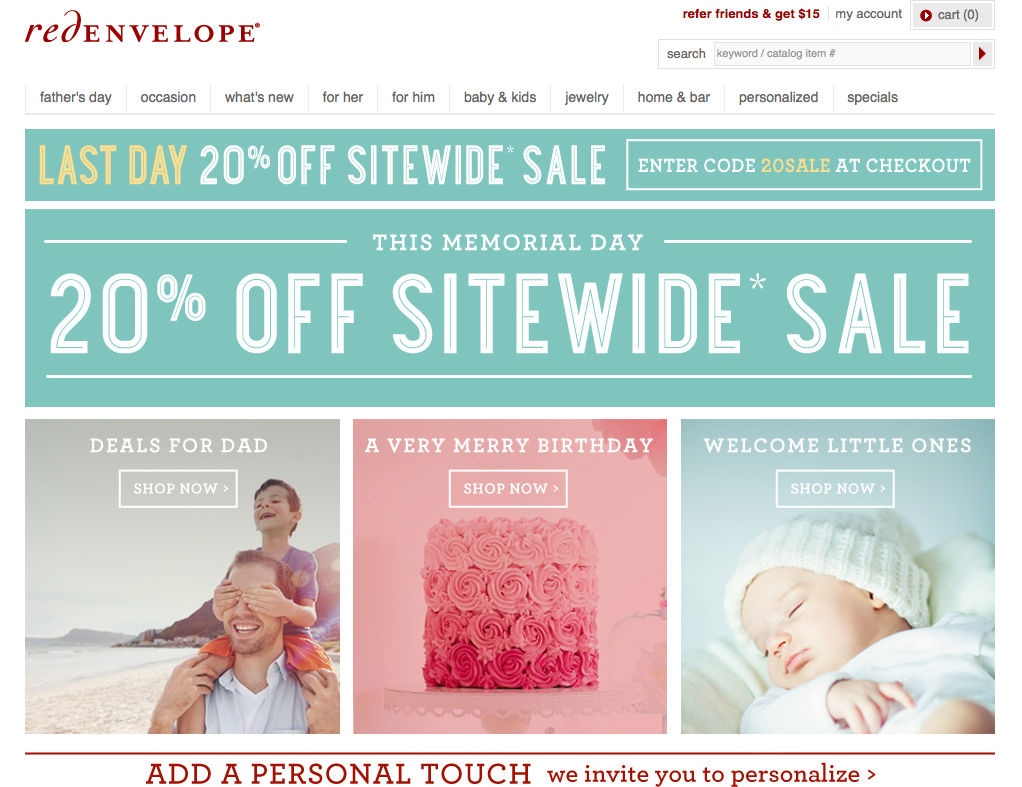 2. Testimonials to your success.
When it comes to sales, nothing works better than someone's recommendation. Hence, genuine customer comments, reviews, and testimonials are crucially important for winning the trust of customers.
Make sure that each product page is equipped with the comments section where people can leave their feedback.
Ask your existing customers to add testimonials to your company or write a favorable review of your products. To inspire them you may offer a special discount, free internal store credits, or some other privileges.
By all means avoid the temptation of faking testimonials/reviews, especially in cases when you get only negative feedback on your product! Trying to deceive your prospects will only end up ruining the reputation of your online biz!
Remember – honesty is the best policy!
And finally, to make your reviews section maximally objective, you may introduce the system of reviews rating. Now, there are lots of tools that can help your customers rate each other's reviews and surface the most useful ones.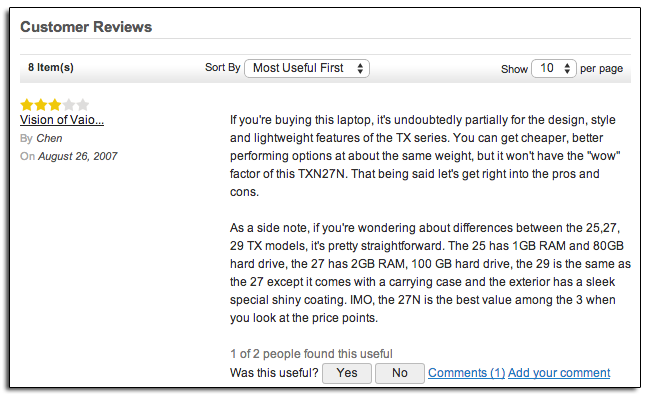 3. Openness and 24/7 support.
One of the biggest problems of today's eCommerce remains its anonymity and impersonality. When it comes to online communication (be it direct or indirect), customers are often unable to feel that there is a human being at the other side of the screen.
Marketing messages are customized in vague, generalized terms addressing the targeted masses. Customer support is often available only via email, or not available at all. All that makes online shoppers extremely frustrated.
The solution is easy: be real and helpful!
Ensure visitors that you are a real store with super helpful staff. That can be done via:
– Adding your contact info and location. It is the best proof that you are a reliable, officially registered store that has a physical address.
– Introducing your team. Showing who you are is that is the best way to break down any distrust barriers and get closer to your customers. See the great example by KickStarter: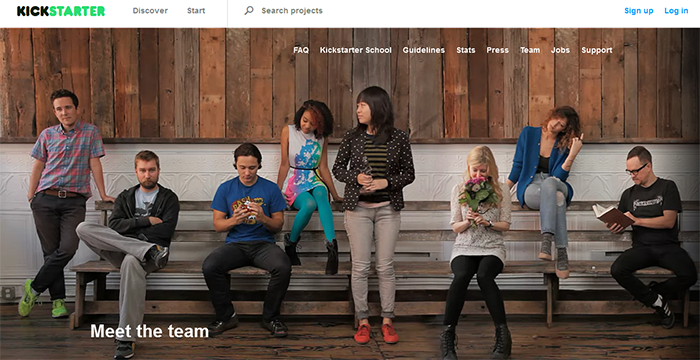 – Providing different ways to reach you. In addition to the standard email support, provide Live Chat and support over the phone. Ideally, your customers should have the possibility to contact you whenever they need any help or assistance.
And even if it's impossible to organize 24/7 support, customers shouldn't feel confused and abandoned.
Make an extensive knowledgebase or FAQ section where your customers can find answers to the most common questions. Make a complication of your most useful blog posts that describe how to tackle all possible issues. Thus your customers will be able to get answers even when your support service is temporarily unavailable.



4. Ensuring 100% payment security.
Perhaps the biggest concern for online shoppers is the security of their sensitive data. This is especially due to the fact that they must provide their credit card details, real name, and address.
So, as a storekeeper, you need to find a way of assuring your would-be customers that their details are always safe on your site. The best means for overcoming the security concern scan be:
Trust badges

Online consumers are now more cautious than ever, so they look for SSL Certificate, 3rd party logo, persuasive indicator telling them that an online store can be trusted.
But note that not all trust badges are equally popular. Some of them can actually backfire. According to the results of ActualInsights.com research, some badges are better recognized than others, and consequently, they evoke more trust in customers' minds.
Here is a heat-map showing which trust badges are more trusted: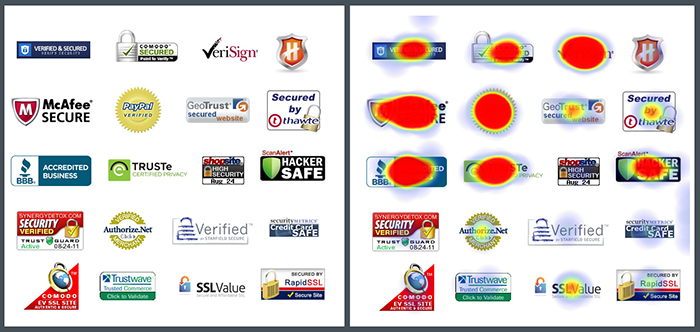 HTTPS

Most shoppers know that when they are making a transaction, they should look for the https in the URL and the lock icon in their browser. Both these elements are the signs of secure transition procession. If your E-shop doesn't support them, you may be losing a lot of customers.
Clear Return and Refund policies
Ensure your customers that in case they are unhappy with your product, or if your product is not what they actually need, they will sure to get their money back.
Reasonable pricing

However strange it may sound, but too low prices or excessively huge discounts breed suspicion in the shopper's mind. They may ask themselves a question: "Why does this product cost so cheap? Is there anything wrong with it?"
Put a reasonable price tag on each product you sell, use smart pricing techniques. As for discounts, make sure they are only marginally higher than those of your competitors'.



5. Creating feelings similar to those people have while shopping in a real brick-and-mortar store.
As said before, the main reason why visitors may not trust your E-shop is that they can't get the same shopping experience as in a real store.
Alas, the modern technologies still don't allow teleporting visitors to some virtual space where they would be able to touch, feel or taste your products, test or try them on. However, there are some tricks that will help you create an illusion of real-life shopping. These are:
A phone/chat conversation with a real shop-assistant

Sometimes we just need a person to talk to. We may not even need any real support, but the fact that somebody alive can listen to us on the other end is comforting.
ASOS, for example, offers a Live Chat option: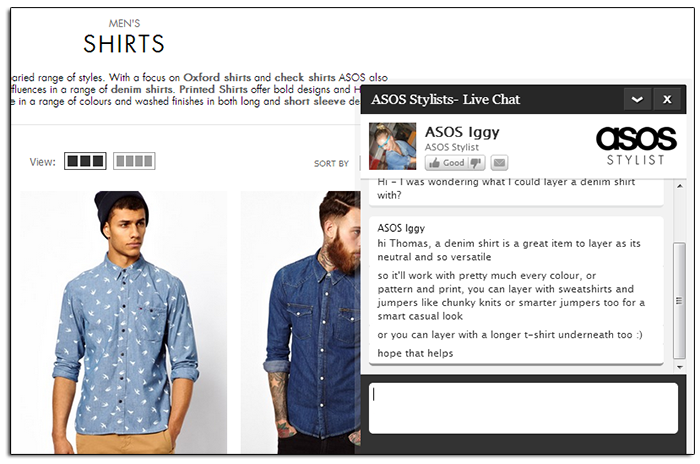 3D images of your products

360-degree interactive product images that rotate and show all sides of the product are great. They work with just about anything from jewelry to clothing, automobiles, boats, even houses, and flats.
A virtual testing room

Although developing such an option requires knowledge of technical know-how, adding such a feature to your website would increase the trust rate manifold.
Check out the virtual dressing room by one of the online clothing stores:

Bottom-line
When designing a website, keep your customers in mind all the time: from the home page to the checkout.
A well-planned website, superb credentials and great support will not only help you make the best first impression but also build rock-solid customer trust.
P.S. Have you ever implemented any of the about mentioned practices? Which ones do you consider the most effective trust boosters?
Please share your opinion on the comments below.