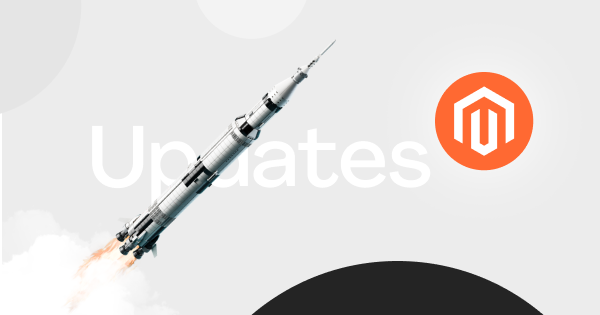 Reading Time:
3
minutes
November is always busy. That's the time when the online world gets ready for the Black Friday and Cyber Monday deals. Besides catchy marketing and sales campaigns, an e-store must be tweaked to perfection to ensure a flawless experience for site visitors.
This BFCM we also prepared some specials. We ran a giveaway and offered our customers to win one of seven licenses of the Advanced Product Reviews & Reminders extensions. Our congratulations to the winners! 🎉
Highlights Reel―November Updates
And here's the best part:
More bugs were fixed. More code quality improvements were made. More useful and requested features were added to the core of our solutions.

Make sure not to procrastinate on updates to keep your software up-to-date and enjoy a full spectrum of benefits.
Without further ado, let's explore what's new.
Advanced Product Options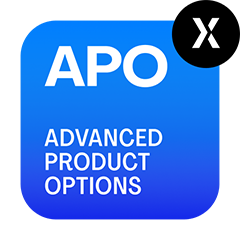 Easily overcome the default Magento 2 functionality―add a multitude of product variations in a couple of mouse clicks. The add-on is a have-it-all solution that brings product options customization to a whole new level, including the variants' pricing, images, inventory tracking, SKU, and more.
Last month, the extension added the possibility to specify Advanced Pricing and Option Inventory settings on a store view level.
Importantly, we focused on improving the code quality of the extension and fixed the following bugs:
Option prices calculation in case of Magento catalog price rules applied
Issue with custom option value changing in case of order editing via the Order Editor extension
Incorrect values for the 'has_option' and 'required_options' attributes while assigning a template to a product from the template page
Issue with tier price related to an incorrect customer group in GraphQL response
Issue with broken option values in case of changing option type from selectable to non-selectable
Issue with the 'Move To Shopping Cart' action while order creation by admin
Issue with adding a product to cart when the backorder is enabled and the product has required options
Issue with dynamic options price on a product page in case if you set to show prices including tax
Issue with incorrect options dependency configuration while data import from Magento 1
Issue with incorrect visibility status while data import from Magento 1
Shipping Suite Ultimate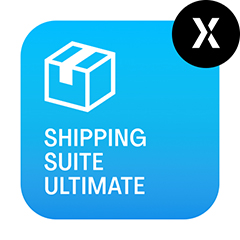 First released back in 2016, the Magento 2 Shipping extension has been tailored to include everything you might need for shipping management. Be it creating an unlimited number of carriers, methods, and rates. Be it flexible shipping rules & conditions. Be it advanced postal code validation, including alphanumeric postal codes, and more.
In November, the Magento 2 module fixed the issue with incorrect location groups definition in shipping rules.
Gift Cards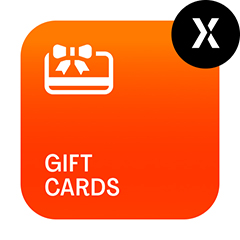 As the gift cards market keeps growing and is expected to reach 510 billion U.S. dollars by 2025, e-cards availability in online stores is not desirable but expected, but most customers when they shop online. And our Gift Cards extension has it all to integrate the functionality successfully and keeps getting better!
Last month, our dev team excluded the GraphQL module from the extension package. If required, please download it from our Github: https://github.com/mageworx/MageWorx_GiftCardsGraphQl
Store Locator, In-Store & Curbside Pickup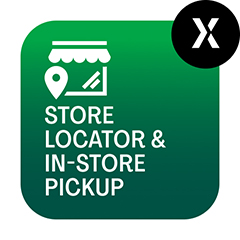 Run both online & brick-and-mortar stores? Why not introduce a trending buy online pickup in-store functionality then? Magento lists BOPIS as one of four unexpected boosts online shopping has benefited from this year.
With our extension, you can offer the online shoppers to opt for a new convening shipping method at the checkout, create SEO-optimized & content-rich location pages to attract more targeted both foot & online traffic, generate a separate Find a Store page with pinned stores location on Google Maps, specify products availability for each location, and more. GeoIP & import/export functionality. API support.
In November, the extension fixed the blank popup with stores on the checkout page issue and added the following features:
Compatibility with Magento 2.4.3
Ability to specify lunchtime
Ability to get/change meta attributes via API
Ability to specify a time zone for a specific store
Ability to add the 'Open 24 hours a day' option to working hours
Ability to display working hours based on Magento locale settings (regular time/military time)
Additionally, Store Locator, In-Store & Curbside Pickup added the new 'Available for pickup' attribute. It allows you to disable the pickup option for specific stores.
Estimated Delivery Date & Time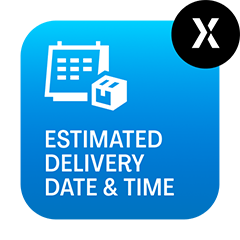 Timely delivery allows cultivating customer trust. Additionally, information about the closest delivery time on product pages helps online shoppers better organize their spare time while reducing the possibility of second-guessing a purchase. For store managers, the extension brings the power of simplified deliveries management: delivery calendar for orders queue overview, ability to exclude holidays from delivery days, setting order limits, and so much more!
Besides performance improvements, the extension added compatibility with multiaddress checkout.
Additionally, we improved its compatibility with Magento's in-store pickup shipping method and with Magneto 2.3.x.
Others Also Bought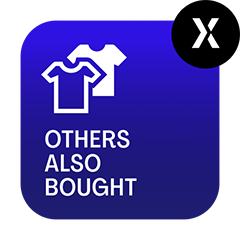 The free Mageworx extension has been tailored to simplify the process of adding product recommendations for Magento store admins. With the add-on, you can easily apply data on the customers' purchase history in a separate block, either manually or automatically.
In November, the extension added compatibility with Magento 2.4.
Some of the updates are based on the little hints we get from you about what we should work on next. We appreciate your feedback and welcome suggestions at [email protected].
Stay tuned as more updates are just around the corner!