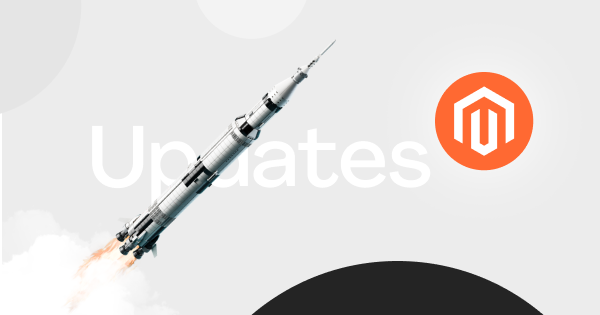 Reading Time:
3
minutes
Last month, Magento rolled out a new version of the platform. Upgrades, performance boosts, infrastructure improvements―we can find these and other advancements in Magento Open Source 2.4.5.
So the Mageworx team has focused on testing each and every of our Magento extensions to ensure they function as expected and, if not, add compatibility to ensure it.

Highlights Reel―August Updates
More bugs were fixed. More code quality improvements were made. More useful and requested features were added to the core of our solutions.
Make sure not to procrastinate on updates to keep your software up-to-date and enjoy a full spectrum of benefits.
Without further ado, let's explore what's new.
Compatibilities with Magento 2.4.5
Here's the complete list of modules that have added compatibility with the new Magento version. Should you plan to upgrade to Magento 2.4.5 (or already have), please make sure to update your extensions' packages accordingly:
Other Extension Updates
Below, you will find modules that experienced bug fixes and added new functionality.
Order Management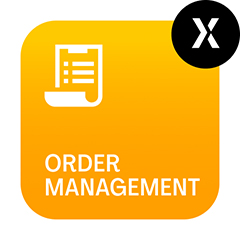 The freedom of order editing and data overview―that's exactly what the extension offers. Not to mention the possibility of deleting orders.
With the extension, you can edit account information, the general section, billing and shipping data, handling and payment information, and more. Besides, you can control staff access to order editing and overview the edits logs, and even webhooks.
Last month the extension experienced significant improvements that covered:
Compatibility with Klarna Payments
New column to the orders grid: Shipped (Yes/No/Partially)
New mass-action to orders grid: Capture + Ship
Compatibility with Magento 2.3.7
Tax processing: now, new taxes do not overwrite old ones, but update existing ones
Tax rates calculation while changes saving
Orders grid performance
Now, data synchronization in the extension will be triggered on the first install.
Wait, there is more as the extension adds:
Option to save the administrator's name in a comment that contains the changes made to the order
Lines of total canceled/refunded amount (incl. tax and excl. tax) to the block of temporary totals to give a more clear overview of the results brought by the changes
Refunding and invoicing taxes as expected, even if only a tax amount was changed during editing
Option to disable unused mass actions in the general settings
Additionally, the Dependency from OrderEditorBraintree module has been removed from composer.json (now it will be available on GitHub).
Multi Fees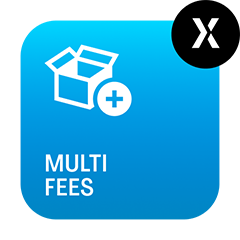 Ever wanted to drive more sales, increase the AOV, and save on billing and shipping expenses?
That's where the extension comes in handy. It improves customers' shopping experience by providing them with such options as rush delivery, product insurance, extended warranty, gift wrapping, and more.
Recently, the extension has added GraphQL API support and compatibility with Hyvä Themes.
Ultimate Sales Boost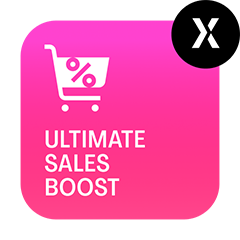 The extension for Magento 2 incorporates a variety of tools and techniques that marketers have been using for years to attract shoppers' attention to the time-limited deals, create urgency and scarcity, and thus boost conversion.
The extension is highly customizable and adds the following tools displayed following complex rules and restrictions:
Countdown timers
Social proof notifications
Stock status progress bar
Recent sales notifications
Product popularity popups
In August, Ultimate Sales Boost fixed incorrect dependencies in the meta package.
Store Locator, In-Store & Curbside Pickup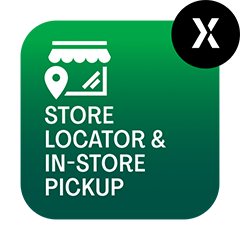 Run both online & brick-and-mortar stores? Why not introduce a trending buy online pickup in-store functionality? Magento lists BOPIS as one of four unexpected boosts online shopping has benefited from this year.
With our extension, you can offer the online shoppers to opt for a new convening shipping method at the checkout, create SEO-optimized and content-rich location pages to attract more targeted both foot and online traffic, and generate a separate Find a Store page with pinned stores location on Google Maps, specify products availability for each location, and more. GeoIP and import/export functionality. API support.
The module has added the filterable store attributes feature and improved its compatibility with Hyva Themes.
Reward Points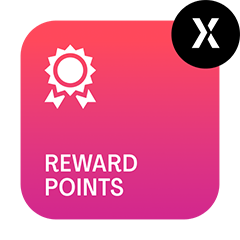 Reward Points helps you introduce a have-it-all loyalty program in your Magento 2-based store.
By rewarding shoppers with points for their activities―such as repeat purchases, leaving a review, newsletter subscription, spreading the word about your business, and more―you not only get to achieve business-specific marketing objectives but keep your customers returning.
The extension fixed the return type for REST API reward promise queries last month.
Advanced Product Reviews & Reminders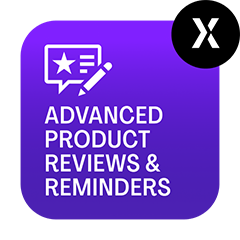 Build brand and product credibility by transforming customer feedback into robust and solid proof of a product's quality. Automate the process of collecting reviews with the help of timely personalized popup and email reminders.
The extension improved compatibility with Hyva Theme by adding support for the review reminder feature.
---
Some of the updates are based on the little hints we get from you about what we should work on next. We appreciate your feedback and welcome suggestions at [email protected].
Stay tuned as more updates are just around the corner!