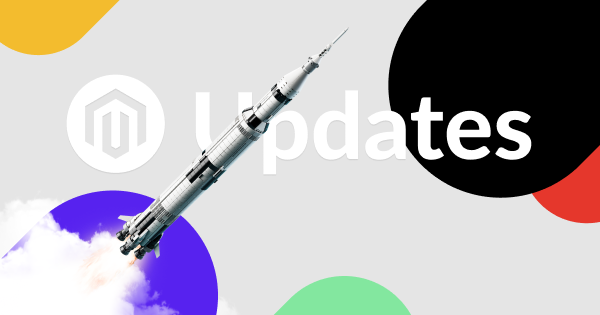 Reading Time:
6
minutes
To keep you tuned, we are happy to share all MageWorx Magento 2 extension updates for December 2019.
The last months of 2020 were extremely fruitful for the team―new critical features, numerous code quality improvements, and even the release of the new extension. Read on for more details.
The further, the better!
December Updates Roundup
NEW! Shipping Cost Calculator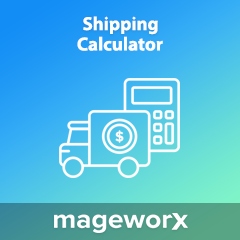 We are excited to announce an addition to the MageWorx fleet of extensions―Shipping Product Cost Calculator. Fully compatible with all our shipping solutions, the module allows adding a beautifully designed and mobile-friendly 'Shipping Calculator' block on product pages―either all of them or specific ones. In that block, your shoppers will have quick and easy access to the delivery cost info for all specified shipping options (and no hidden or unexpected costs at the checkout!).

---
Advanced Product Options (+ Custom Options Templates)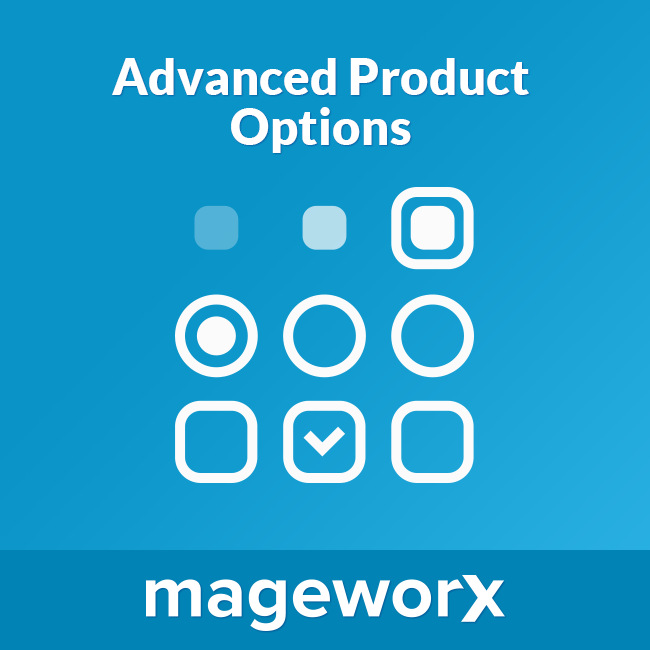 Easily overcome the default Magento 2 functionality―add a multitude of product variations in a couple of mouse clicks. The add-on is a have-it-all solution that brings product options customization to a whole new level, including the variants' pricing, images, inventory tracking, SKU, and more.
Within the recent updates, besides code quality improvements, you can enjoy the following new additions to the extension's functionality:
functionality to import all options including product ones from Magento 1 to Magento 2 stores,
functionality to migrate the relations between option templates and products from Magento 1 to Magento 2 stores.
To learn more about the new features, please jump to the dedicated blog post. With the help of screencasts and detailed descriptions, we will guide you through the useful novelties. Read on >>>
---
SEO Suite Ultimate (+Sitemap Suite)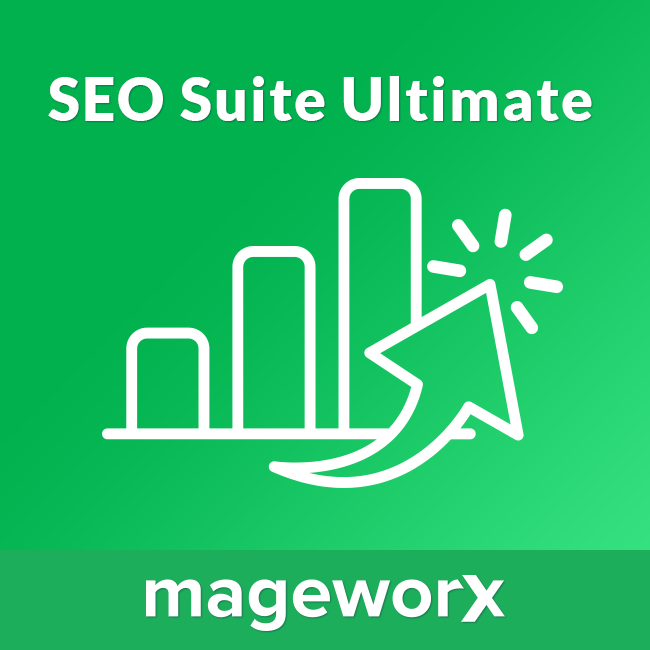 Modesty aside, SEO Suite Ultimate has been featured as 1 of the top 3 most popular extensions on Magento Marketplace for a while already. To stay ahead of the curve, we cooperate with SEO specialists to keep up with all the changes in the SEO environment and bring the all-in-one SEO solution for Magento stores.
Besides code quality and performance improvements, in December, the extension has added the following functionality:
Images for categories,
Videos for products,
Aheadworks blog support.
To reach the functionality, go to Stores > Configuration > MageWorx > SEO > XML Sitemap. The 'Add Product Videos' and 'Add Category Images' features can be easily enabled/disabled there.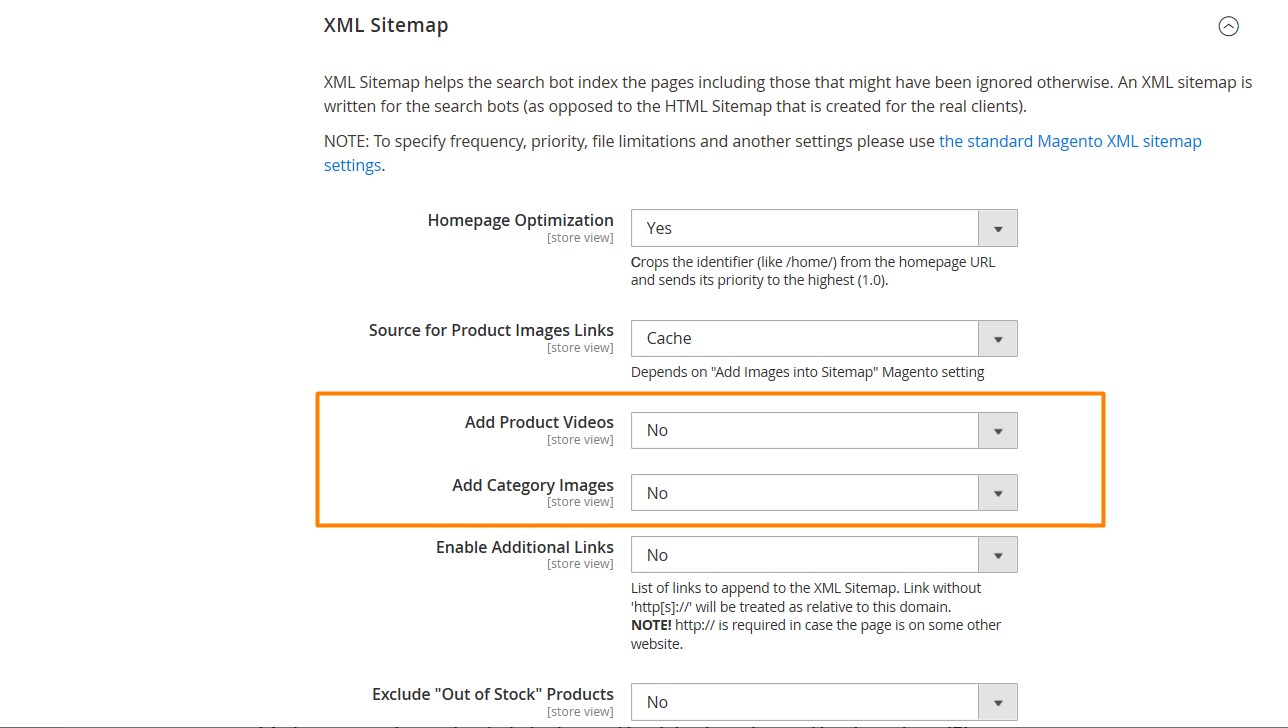 Also, in October and November, the extension has experienced a massive update. It's worth reminding that the module has added:
1. New product properties (and AggregateRating) were added to the product markup on product pages (as recommended by Google).
2. New template variable―'tier_price_min'.
This feature was added upon request of one of MageWorx customers. It allows you to find out the minimal tier price of a product when generating metadata through product templates
3. Additional parameters (priceValidUntil, color, SKU, etc.) to product's markup on the category page were added to the product markup on product pages ((as recommended by Google).
To reach the functionality, go to Stores > Configuration > MAGEWORX > SEO > SEO Markup.
4.Custom canonical for CMS and category pages.
This functionality is not new for the extension. Previously, it worked for products only. Now, you will be able to specify custom canonicals both for categories and CMS.
To tweak the functionality, go to Stores > Marketing > MageWorx Canonical URLs > Custom Canonical URLs.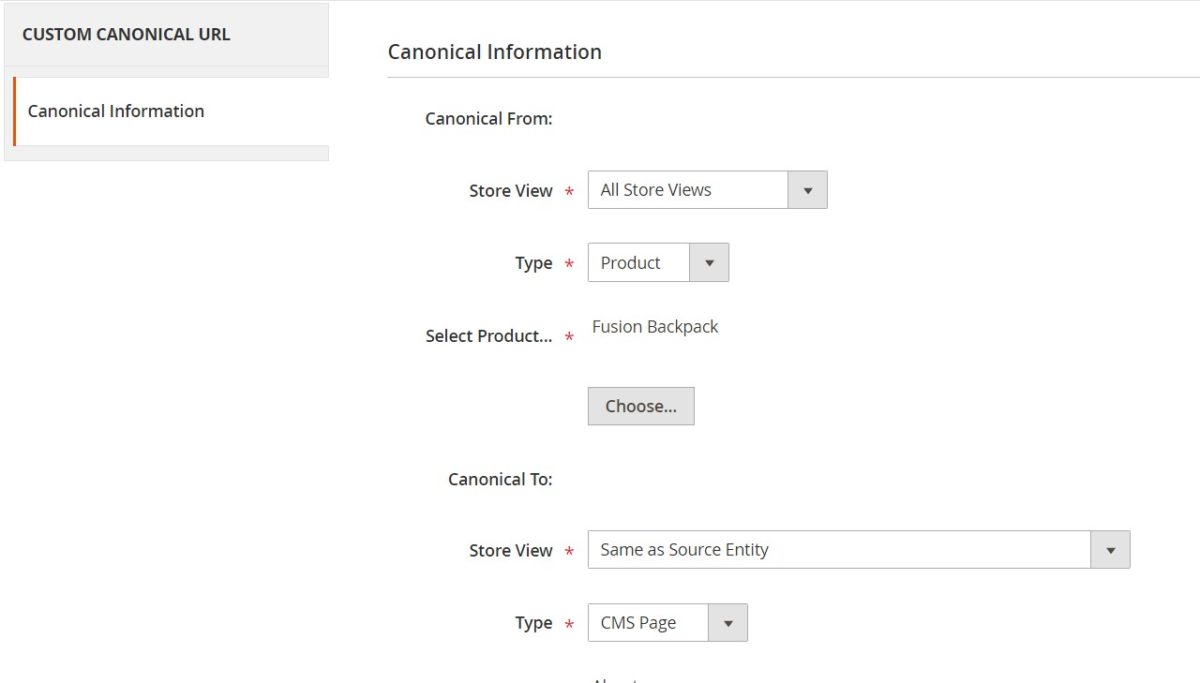 5. Entities' names to the custom canonical grid.
For user convenience, IDs have been replaced with names in the custom canonicals grid.
6. Default value for CMS page field―"hreflang_identifier" for safety insert to CMS page table.
This point is more about code quality improvements. Previously, a CMS page could not be generated because of the bug that has been fixed.
7. Ability to set the seller microdata only for the home page (by setting).
8. New setting―'Show Product microdata for products without offers and rating'.
To avoid errors in microdata, now, it's possible to hide product markup if 'reasons to buy' is unavailable.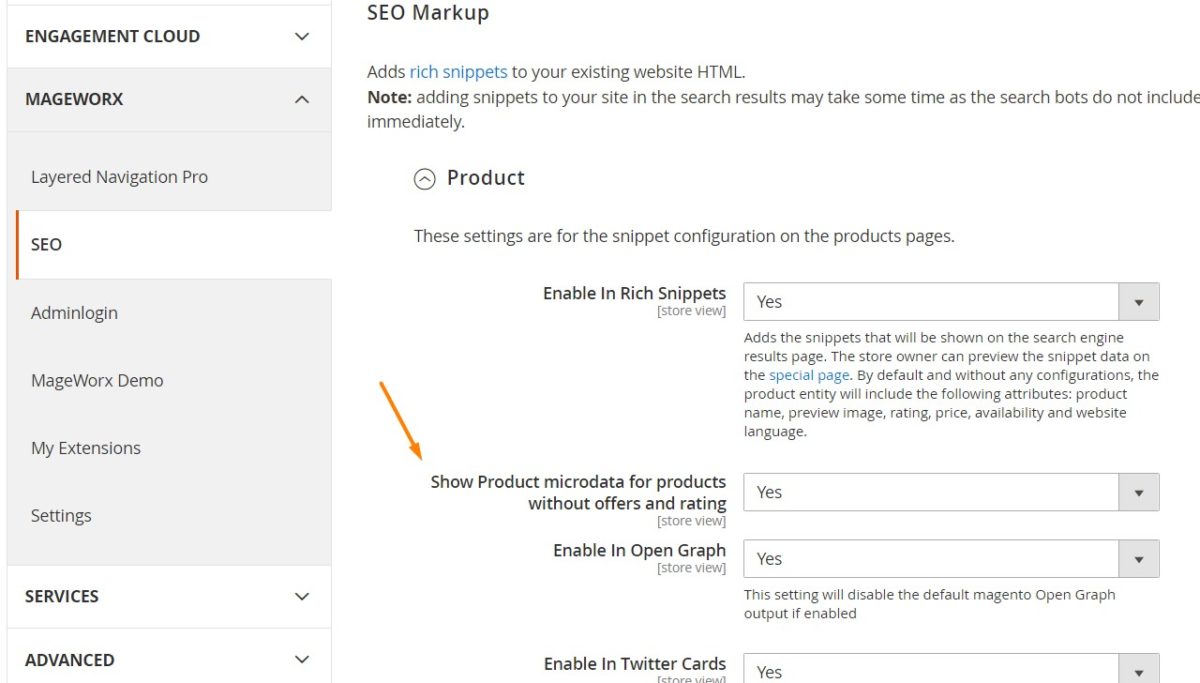 9. Ability to add multiple offers for the configurable product (by setting).
The new functionality allows adding offers for configurable products―the aggregate format―separately for each simple one.
10. Customer's reviews to product markup (by setting).
The new functionality ensures reviews are added to the product markup.
11. 'Crop HTML in product description' setting.
The new setting allows removing the HTML markup in the description text, which further gets added to the product markup.
To adjust the setup, go to Stores > Configuration > MageWorx > SEO Markup.
12. Separator for the parsed value of template's variables such as 'all_value' and 'attribute_code_value'.
The separator has been added to fix the bug that disallowed displaying multiple values separately. Now, they get separated with commas.
13. Support for Mirasvit and Mageplaza blog extensions.
To ensure all works just as it should, we recommend the installation of an additional add-on for the corresponding blog extension. This extra module is freely available on MageWorx GitHub.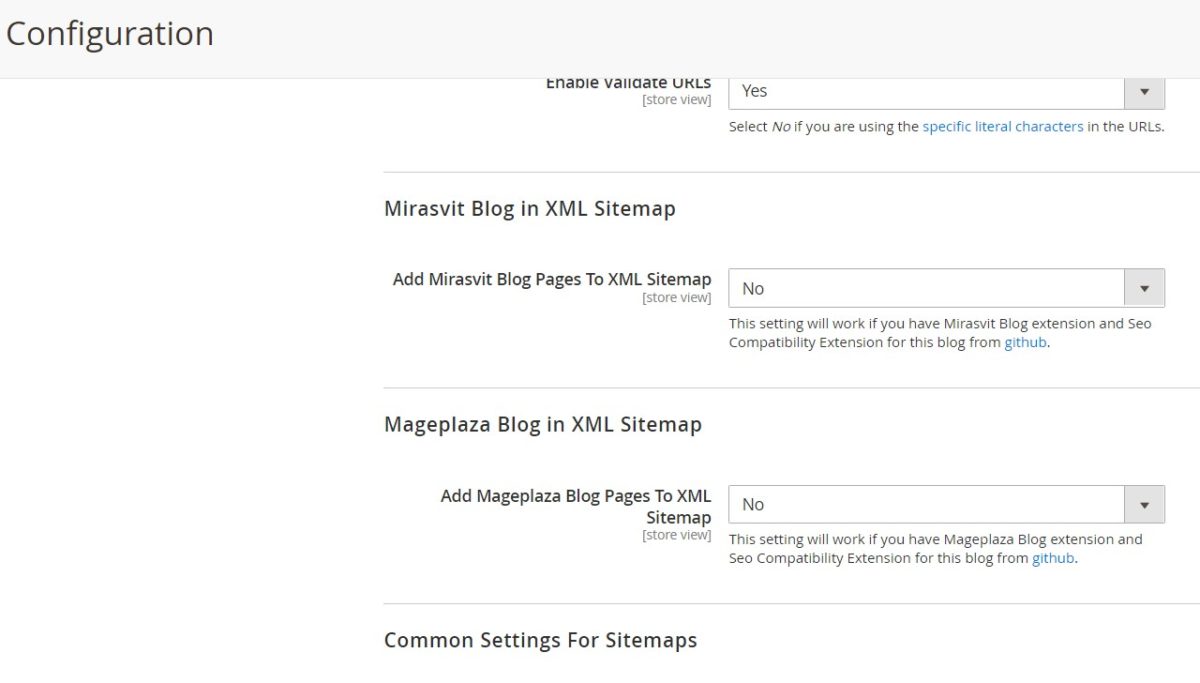 14. Functionality to exclude the pages with specific meta robots values from the XML sitemap.
This functionality allows steering clear from situations when a page is included in the Sitemap. Still, meta robots restrict its indexation, and there is an error in the Search Console as a result.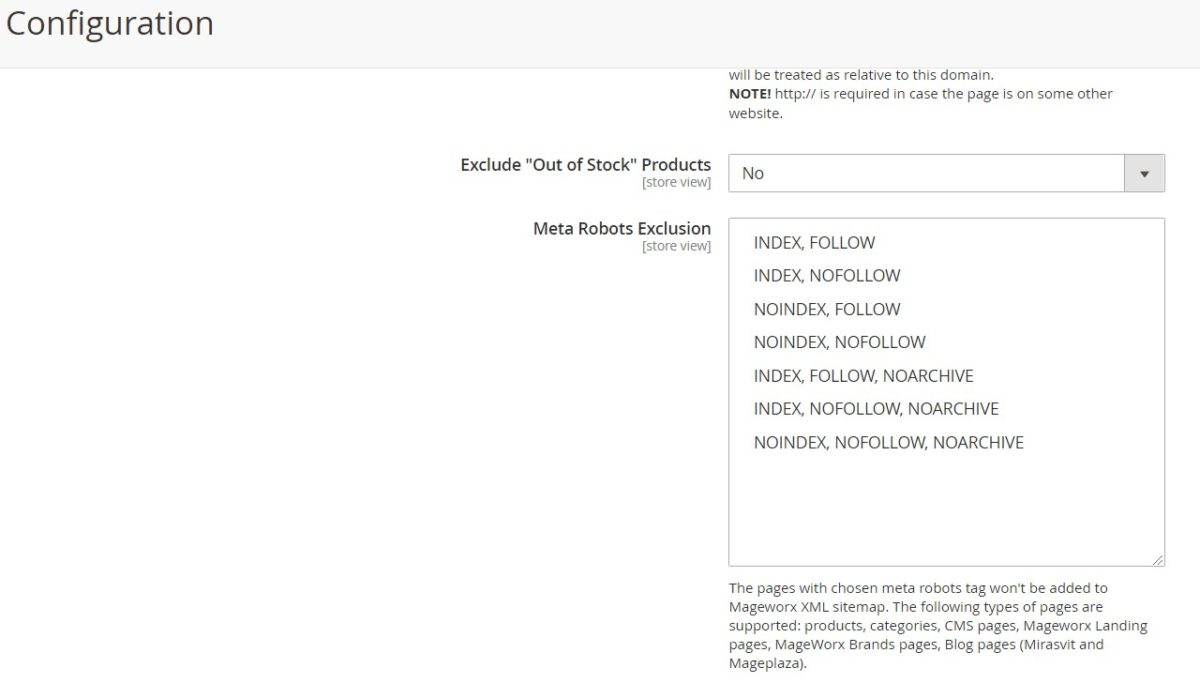 15. Functionality to exclude the pages with custom canonical from the XML sitemap.
As such pages have custom canonical tags, it is unnecessary to add them to the Sitemap in order to be added to the Search Console.
Besides, significant code quality improvements were made, which are as follows:
Fixes product prices (now with tax if needed) and correct currency for all product types.
Fixes the issue when the summary review block on the product page displays empty data on Magento 2.3.3.
Fixes prices and currency for all product types.
Fixes 'setup:di:compile' command for Magento 2.2.x.
Fixes markup for configurable products.
Fixes incorrect prices for multi stores with different currencies.
Fixes position in breadcrumbs markup.
Fixes loop for a template with scope 'For Empty' which writes the empty values.
Fixes incorrect value for the 'special price' attribute.
Fixes problems when the product gallery template doesn't use store-level attribute's values.
Fixes currency converting.
Fixes incorrect installed values for attributes: 'in_xml_sitemap' for Magento EE.
Fixes incorrect installed values for attributes: 'use_in_crosslinking' for Magento EE.
Plus, the extension has recently removed:
theme's open graph markup on product if MageWorx OG is enabled
theme's markup for offer on product page if MageWorx product rich snippets are enabled.
---
Gift Cards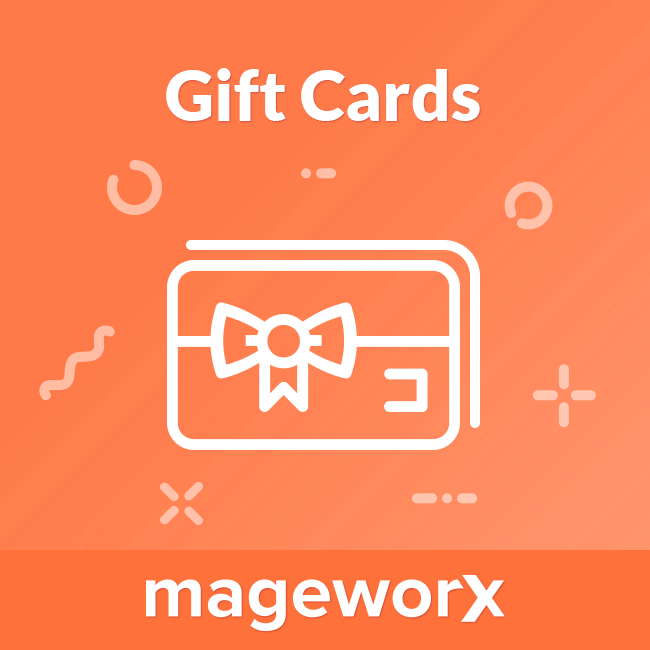 Did you know that the number of purchased gift cards in the U.S. has increased by 51% in 2018 when compared to 2006? Just as gift cards get more popular, gift-giving process optimization becomes vital for a well-operating business today.
In December, the extension excludes used gift cards from the email list.
Also, the module allows covering shipping and taxes with the help of Gift Cards.
To tweak the functionality, go to Stores > Configuration > MageWorx > Gift Cards.
In the Gift Cards Defaults, you'll see the setup that allows you to either allow or disallow covering shipping and/or tax with Gift Cards.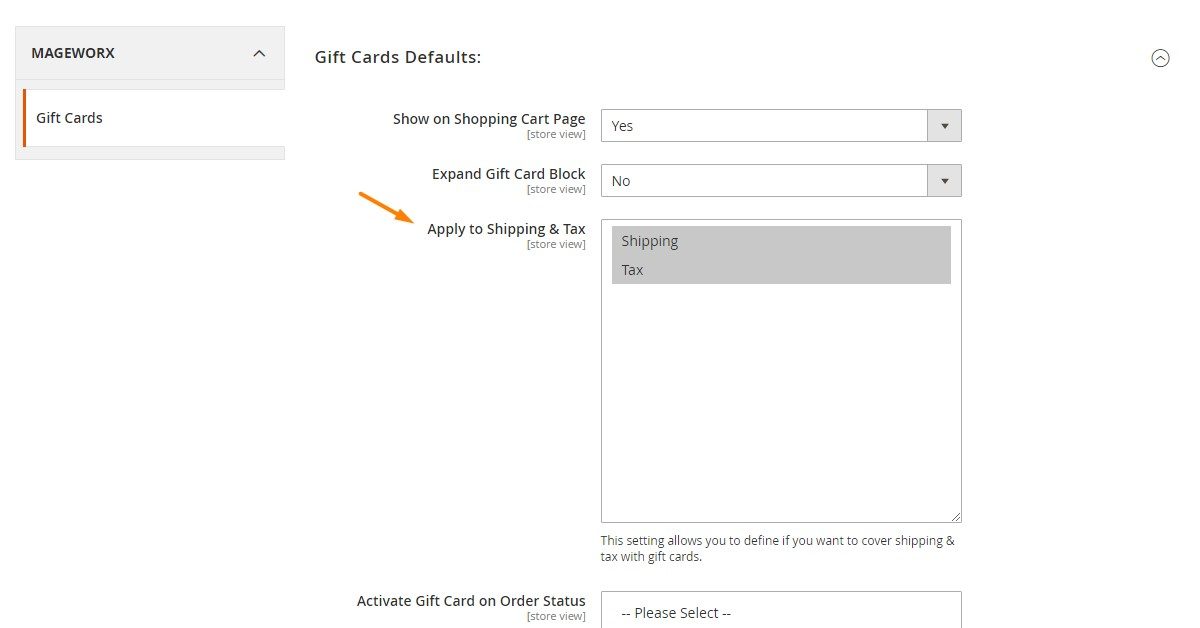 Additionally, for Gift Card products, we've added a beautifully designed calendar to specify the preferred delivery date.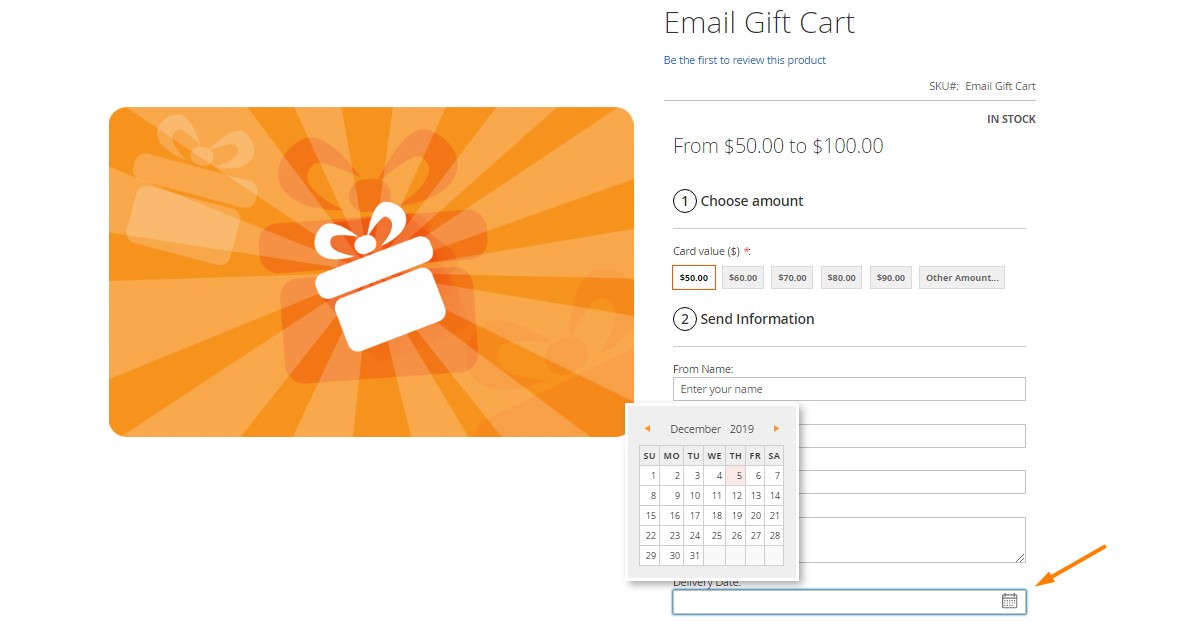 And last but not least, the extension has added the functionality to return card balance after order cancelation.
---
Store Locator & In-Store Pickup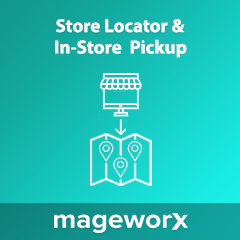 Run both online & brick-and-mortar stores? Why not introduce a trending buy online pickup in-store functionality then? Magento lists BOPIS as one of four unexpected boosts online shopping has benefited from this year.
With our extension, you can offer the online shoppers to opt for a new convening shipping method at the checkout, create SEO-optimized & content-rich location pages to attract more targeted both foot & online traffic, generate a separate Find a Store page with pinned stores location on Google Maps, specify products availability for each location, and more. GeoIP & import/export functionality. API support.
Some new critical features have been recently added to the extension within the recent updates:
1. Search-by-text box & radius filter for Store Locator.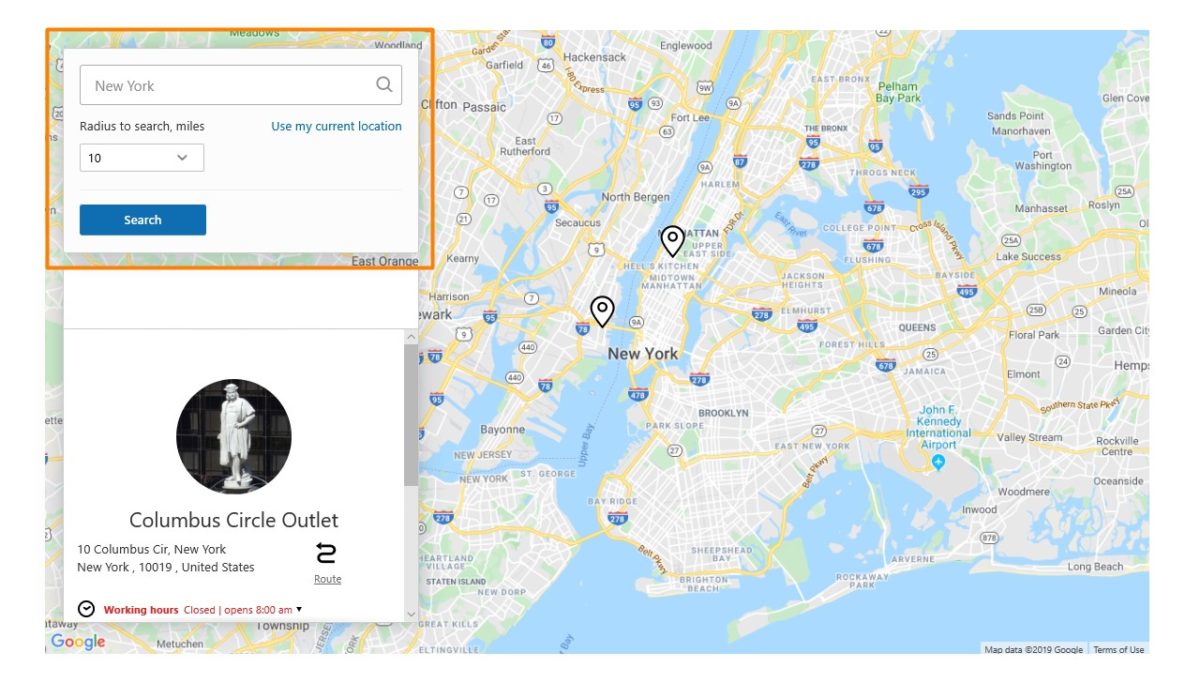 2. Possibility to link location to existing sources.
3. Pickup for Paypal Express checkout.
You won't find separate configurations for the functionality. Nevertheless, after the update, the map with pickup options gets automatically displayed on the order review page, when PayPal Express is enabled.
4. Magento 2 MSI support.
Now, when creating/editing MageWorx Stores, Source―which are actually used in MSI―can be selected as a products source.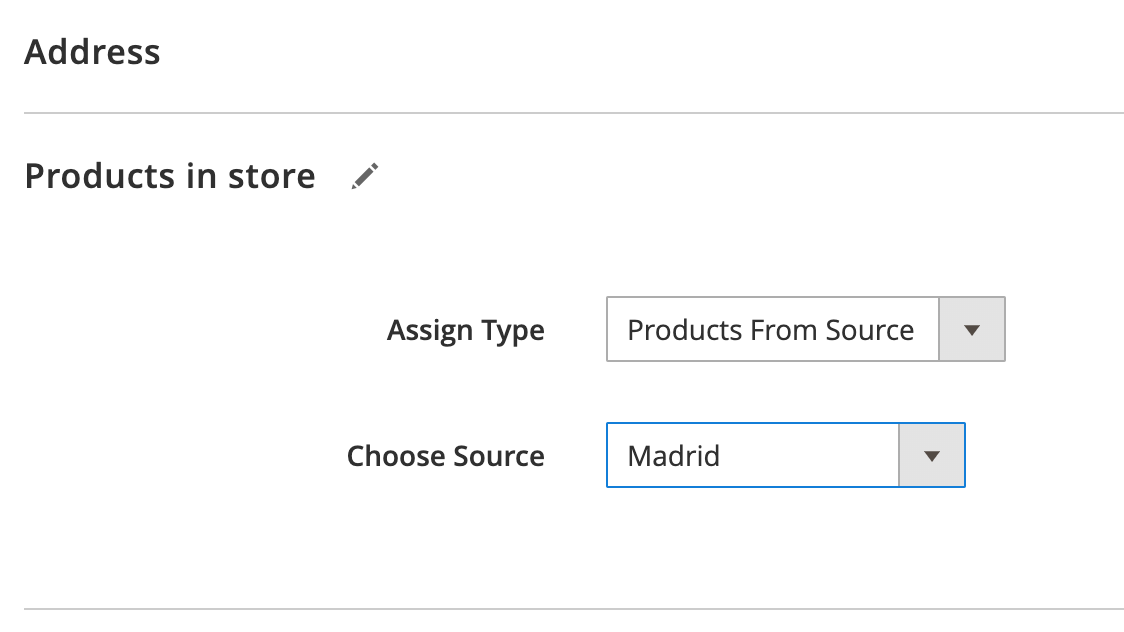 5. Magento 2 multi-address checkout support.
After the update, the map for the in-store pickup selection gets displayed in case of multi-shipping, i.e., when a shopper clicks the "Check out with Multiple Addresses' button in the shopping cart.
6. New layout for the 'available in stores' block.
---
Donations Suite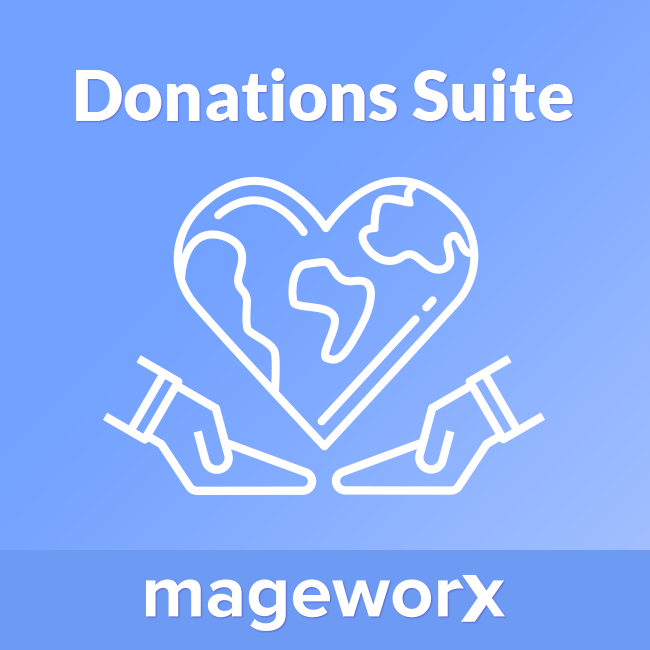 If you wish to easily accept online donations and support nonprofits and charities you care about on your Magento 2-based site, that's certainly a solution to help you out.
Within the recent update, minor code improvements have been made for the extension.
---
Priority Support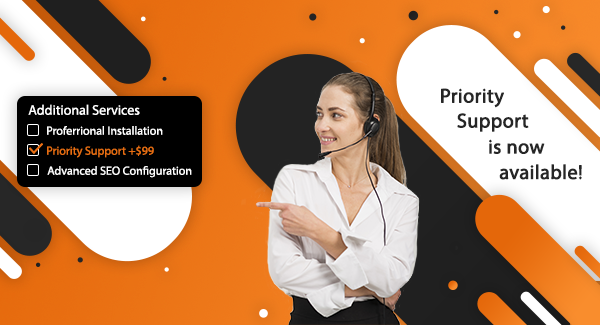 ❗️ ❗️ ❗️ Additionally, we've recently introduced the possibility of purchasing priority support.
This option does not mean that we are moving towards making MageWorx support services paid. We've always offered (and will always do) FREE support.
However, most of the time it' standing in a line as our support works on the first-come-first-served basis. We've introduced priority support for those who need their issues to be solved within a few business hours.
---
Some of the updates are based on the little hints we get from you about what we should work on next. We appreciate your feedback and welcome suggestions at [email protected]
Stay tuned as more updates are just around the corner!