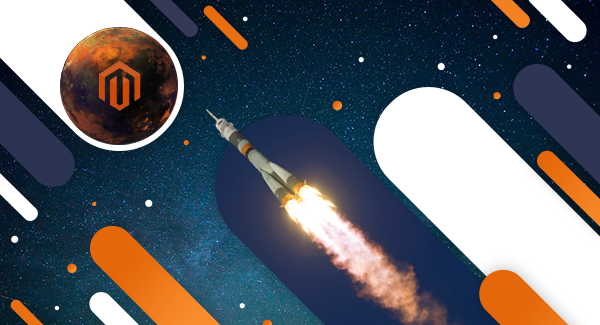 Reading Time:
3
minutes
To keep you tuned, we are happy to share all MageWorx Magento 2 extension updates for September 2019.
This month, our Advanced Product Options extension has added the ability to import option templates to Magento 2 stores and new 'Hidden' feature for custom options. File Downloads & Product Attachments has added the possibility to add downloadable files to order confirmation emails; code refactoring for the Order Management extension, and more features and performance improvements for other MageWorx Magento 2 solutions.
The further the better!
September Updates Roundup
NEW! Shop by Brands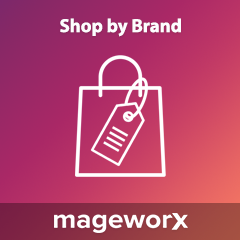 Brands create desire, sense of belonging, status & prestige. With our Shop by Brands extension, you can introduce a flawless & intuitive shop by brands functionality to bridge the distance between the customers and their favorites.
Now, the extension is compatible with our Magento 2 SEO Suite Ultimate.
---
Advanced Product Options (+ Custom Options Templates)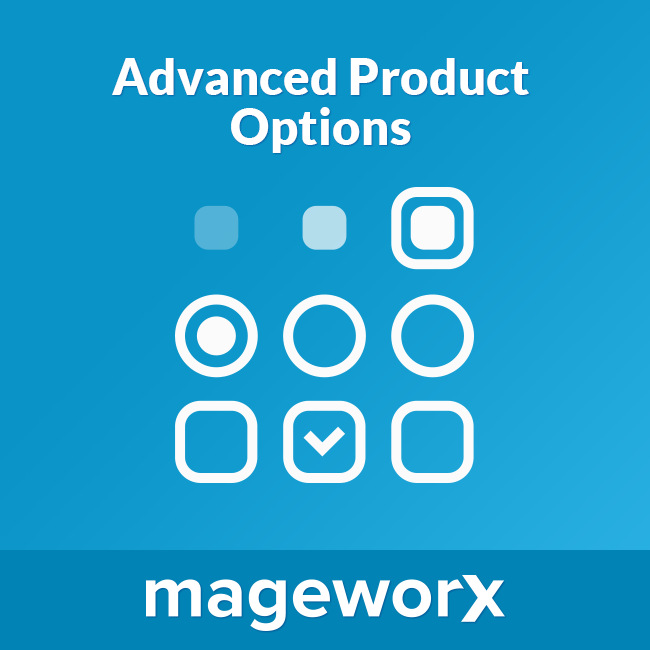 Easily overcome the default Magento 2 functionality ― add a multitude of product variations in a couple of clicks. The add-on is a have-it-all solution that brings product options customization to a whole new level, including variants' pricing, images, inventory tracking, SKU, and more.
Besides multiple performance improvements, you can enjoy two new additions to the extension's functionality:
Ability to import option templates to Magento 2 store,
'Hidden' feature for custom options.
To learn more about the new features, please jump to the dedicated blog post. With the help of screencasts and detailed descriptions, we will guide you through the useful novelties. Read on >>>
---
SEO Suite Ultimate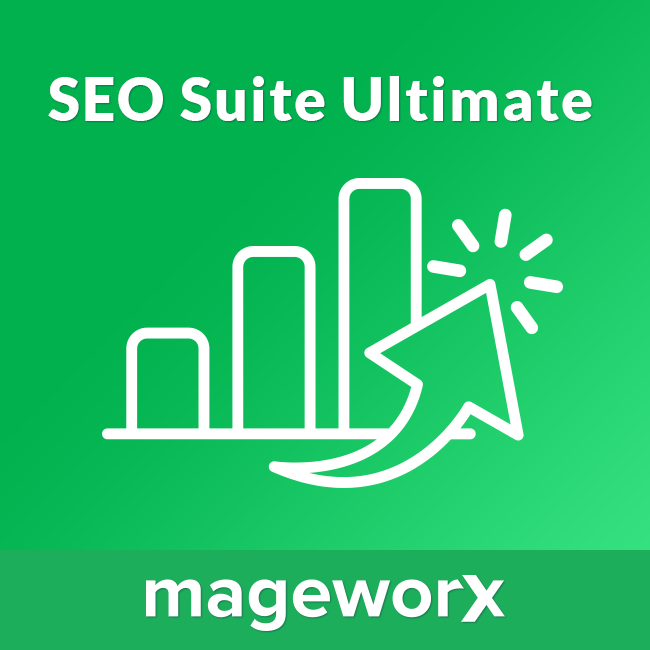 Modesty aside, SEO Suite Ultimate has been featured as 1 of top 3 most popular extensions on Magento Marketplace for a while already. To stay ahead of the curve, we cooperate with SEO specialists to keep up with all the changes in the SEO environment and bring the all-in-one SEO solution for Magento stores.
Our often imitated but never duplicated Magento 2 SEO extension keeps getting better and adds compatibility with our new Shop By Brand extension for Magento 2.
---
File Downloads & Product Attachments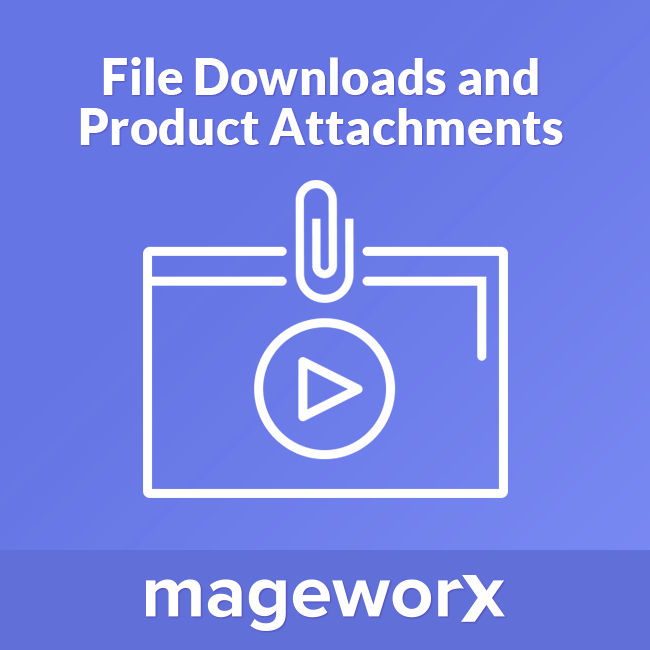 Information is the king today. Based on the Forrester Research, 98% of shoppers have been dissuaded from completing a purchase because of incomplete content. Why not give access to extra data about your products with the help of various types of downloadable files? That's where our add-on comes in handy. Within winter updates, it has added:
ability to add downloadable files to order information emails and restrict the download after purchase only.
---
Order Management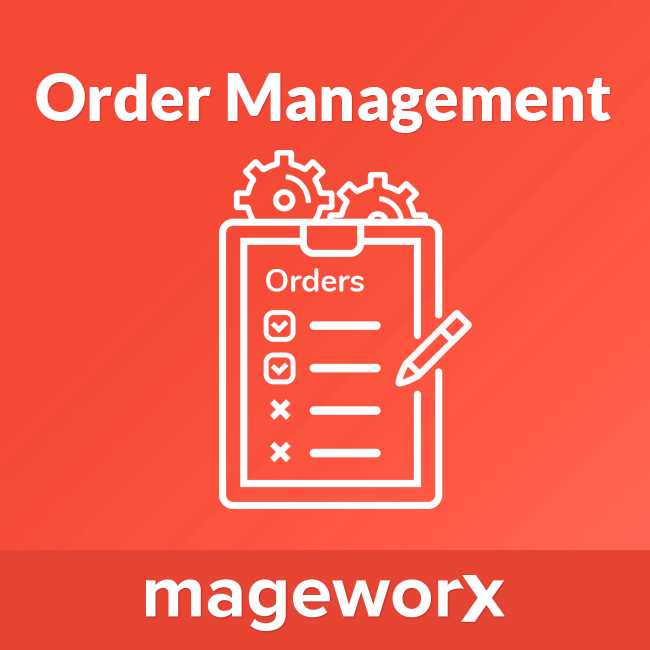 The freedom of order editing and data overview ― that's exactly what the extension offers.
Besides performance improvements and code refactoring, the module has added the ability to change tax rate for each item during order editing.
Tax rates manual editing allows merchants to make sure tax amount is up to date as it might have changed since the moment an order was placed.
In default Magento 2, tax rates have priority. For example, if 10% discount is the first to be applied, while 20% discount should be applied next, then it turns into 10% + 20% +2% as the percentage gets overlapped.
With the Order Management extension, this is not solely about editing tax rates but also about changing the percentage for each rate while it gets recalculated in currency automatically. In other words, after making changes to this or that rate, the edits will get correctly displayed in the order's totals.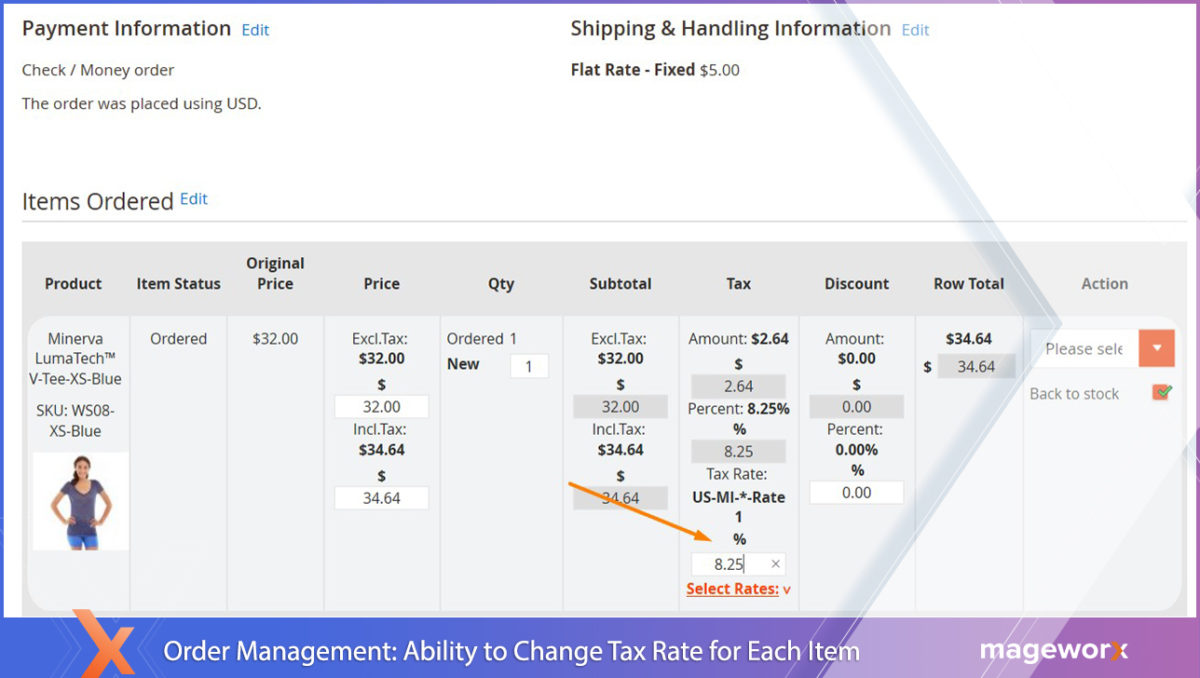 ---
Priority Support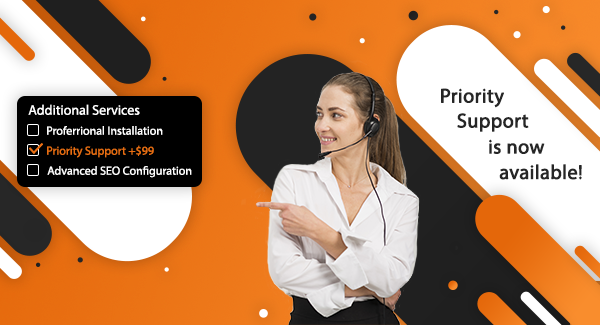 ❗️ ❗️ ❗️ Additionally, we've recently introduced the possibility to purchase priority support.
This option does not mean that we are moving towards making MageWorx support services paid. We've always offered (and will always do) FREE support.
However, most of the time it' standing in a line as our support works on the first-come-first-served basis. We've introduced priority support for those who need their issues to be solved within a few business hours.
---
Some of the updates are based on the little hints we get from you about what we should work on next. We appreciate your feedback and welcome suggestions at [email protected].
Stay tuned as more updates are just around the corner!