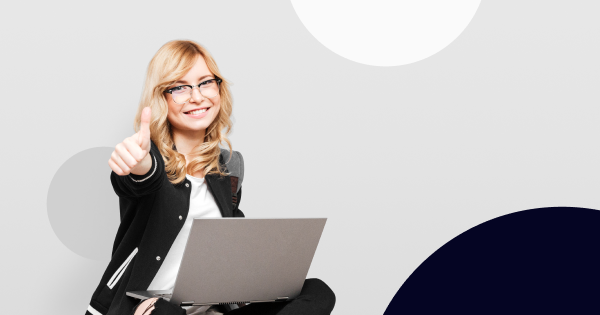 Reading Time:
12
minutes
Today, we will cover third-party extensions that allow integrating automation for specific marketing and sales activities in Magento 2. According to SocialMediaToday research, the major benefits of introducing marketing automation include:
More leads (61%)
Lead nurturing (57%)
Increased sales revenue (47%)
Better customer engagement (36%)
Enhanced productivity of the marketing and sales teams (29%)
In this article, we will focus on the functionality and benefits of the best-of-breed Magento 2 marketing automation extensions. They cover independent but must-have pieces of functionality. This review is intended to help you decide in favor of a solution that fits the business needs of your eCommerce site the best.

Please note that all the third-party extensions described expand the marketing & sales possibilities of or fill the functionality gap for the default Magento 2 platform. It is no way comparison or a best-worst list. The solutions below introduce critical but yet different Magento 2 marketing automation functionality. Additionally, no SAAS subscription-based solutions with their free extensions available on Magento Marketplace (DotDigital, MailChimp, Mitto, Okiano, etc.) will be covered in this article.

Ready to investigate?
Did you know that follow-up emails typically get a higher response rate than the first email? That's according to Copper, CRM software builders. Taking that 80% of sales need at least 5 follow-ups, that's the functionality that could get perfectly automated in Magento 2 and bring more and better-qualified leads.
Core Features
8 events to trigger follow-up emails (abandoned cart, customer engagement, sales, etc.)
Ability to A/B test
Emails templates
Detailed stats on campaign results (emails sent, opened, clicked, open & click rates)
Various customer targeting conditions
Easy changes & stats resets
Intuitive campaign management (edit, duplicate, delete, manage events)

Functionality
This solution by Aheadworks provides merchants with advanced possibilities to build efficient communication chains with their customers.

The configuration of the module offers marketing and sales managers to set up events as a trigger for a predefined email. The following trigger events are currently available:
Customer Birthday
Cart abandonment
Changes in the order status
Registration
Specific activity
Subscription to a newsletter
Review submission
Changes in a customer's wishlist
Please note that the Follow Up Email extension by Aheadworks allows triggering abandoned cart emails even in cases when guest shoppers are checking out. Handy, isn't it?

A/B testing is the key to the success of any campaign. The developers behind this extension understand it clearly and thus offer the functionality to experiment. Starting with email content and up to the ability to send email chains automatically and simultaneously, Your team members will enjoy the intuitive layout with critical performance measurement metrics at hand. You will be able to select the best performers in one click.

What about analytics?

The most critical metrics that are required for measuring the performance of an email marketing campaign are included. Precisely:
Click rate
Number of sent emails
Open rate
Additionally, you will have access to stats on A/B testing emails, and coupons used.

Besides analytics, the solution by Aheadworks boasts personalization functionalities. It allows campaign managers to easily add relevant content to emails, thus bringing a personal touch. Thus, from the follow-up emails, your customers will be able to:
Restore their shopping carts right from the email
Enjoy coupon codes and other saving options as a stimulus to complete their purchase
Unsubscribe from such emails (this option is critical indeed as no customer wants to be forced into some actions)
As a summary, Follow Up Email by Aheadworks is a self-sufficient solution for Magento 2 that fills the functionality gap perfectly. Its general configuration, management, performance tracking, and templates creation possibilities make the extension a valuable assistant for the Marketing & Sales Department.
Pricing
$399*
Mageworx offers another solution aimed at automating a set of repetitive tasks that Marketing & Sales teams perform daily. The major goal of the Marketing & Sales Suite is to improve your team's productivity while reducing human error, as well as fast track the effectiveness of promotional campaigns.
Core Features
Extended product reviews
Pop-up reminders to collect customer feedback
Email reminders to ask for feedback
Pop-up or HTML text social proof notifications
Recent sales notifications
Product countdown timers
Personal customer discounts
Stock status display
Full-scale rewards program functionality
Mobile-friendliness
Rich gallery of templates for the variety of the available storefront functionalities
Functionality
As the extension by Mageworx positions itself as a suite, it combines numerous marketing & sales solutions that can be purchased individually if required. Nevertheless, the extension includes some unique functionality, thus allowing its users to 1) have a list of new features and cover multiple functionality gaps in the core Magento 2, 2) save up a significant amount of your budget when purchasing the suite.

Precisely, the Marketing & Sales Suite gives you access to the following features:

Better product reviews. You will be able to make the on-site reviews more informative, and add more options for shoppers who decide to share their feedback. Some of the extra functionality includes a summary block with product rating assessment, star rating graph, displaying the total number of votes, 'Verified' reviews, the ability for the customer to include product images, fields with pros and cons, filtering options on the front-end, and much more.
Pop-up & email reminders to collect customer reviews. Ever wanted to automate the process of collecting customer feedback? The extension from Mageworx makes it possible. With the help of pre-designed templates, store admins get to set the conditions that trigger email or pop-up reminders, specify their priority, as well as set UTM parameters.
Custom personalized discounts. Personalization is the king. What about personalized discounts and coupon codes? The Marketing & Sales Suite empowers you with the possibility to set cart rules & discount coupons for selected customers (based on money spent/products bought during the entire purchase history, for example).
Recent sales notifications. Live sales notifications are powerful. They showcase how popular a product is and make it desirable. The vendor offers to display such notifications either as a compact pop-up, or HTML text on all/specific pages, category and CMS pages, or by the condition. Also, you will be able to add the 'Verified' label, set priority, and start delay/auto close configurations. The functionality is also highly customizable: you can choose either from the available templates or edit the frontend look according to the style of your site.
Product countdown timers. It is a must-have for any sales campaign. Fear of missing out is powerful, especially if the pricing is hot. The Suite offers you to set beautiful animated countdown timers on all/specific product pages. They will appear and disappear according to the set schedule. Plus, you can restrict their display based on a customer group or store view.
Stock status display. Displaying stock levels on the frontend plays many roles. Your customers get to see how many items are currently available (which is paramount for wholesale shoppers, or during sales campaigns), and you consequently get more orders.
Rewards program functionality. Exactly! The solution offers all the functionality you need to kickstart and scale a reward points program in a Magento 2-based business. Extra block at the checkout, points balance overview in the customer account, ability to reward customers for a multitude of targeted actions, rules priority, ability to restrict points, and so much more, i.e., all you need to build loyal relationships with the customer base.

Moreover,

This extension has been built with m-commerce in mind and as many as 72% of shoppers who complete a purchase using their handheld devices. The Mageworx Marketing Suite allows you to enable or disable specific functionality for mobile devices, as well as guarantees that the added functionality looks equally beautiful no matter what device your customers are using.

But wait, there is more:

Besides the fact that all the functionality the Mageworx extension adds is highly customizable and has it all to build unique designs from scratch, you get to enjoy a variety of pre-designed templates to ensure the offered functionality is as beautiful as functional. Briefly, you can choose from:
20+ animated templates for countdown timers
40+ designs for recent sales notifications pop-ups
6 templates for review reminders
4 designs for HTML text sales notifications
Pricing
$399*

Did you know that affiliate marketing (AM) generates at least as much as email marketing? It takes about 15% of the total revenue made through digital marketing efforts (according to Hostingtribunal). Thus, if you haven't built an AM program yet, we recommend looking at the Affiliate extension that Mirasvit offers.
Core Features
4 types of promotional programs (pay-per-sale, per-pay-click, pay-per-lead, pay-per-impression)
4 options for affiliate materials placement (referral links, banners, widgets, coupons)
Transparent transaction history and balance overview
Analytics
Email notifications on the changes in affiliates' accounts
Easy commission withdrawal options
Functionality
If you've ever run an affiliate program, you should know that the majority of AM platforms charge agent fees for using their services. If you haven't, then you know now. Such charges potentially reduce the amount of the payouts your affiliates could get and thus make your affiliate program not as attractive.

The solution by Mirasvit brings the possibility to launch an affiliate program that is a win-win, easy to manage, and reap the benefits of.

The extension makes it easy for potential affiliates to join the program. You can choose to either auto-sign them up or do it by approval.

As a merchant, you will enjoy the access to the four promotion types the extension by Mirasvit offers. Your affiliates will get the freedom to choose one of four available promotion material types.
Notably, the Affiliate extension has it all to ensure a smooth withdrawal of earnings for affiliates (i.e., using PayPal or Skrill), while displaying one of the withdrawal statuses (pending, accepted/denied, or completed). Your affiliate program managers will also be able to set a minimum amount of payouts, thus making such withdrawals available when a specific amount is reached.

The built-in analytics functionality enables you to track the success of your Affiliate Program and make the necessary adjustments as required. Thus, your admins will be able to:
Overview most active affiliates
See the whole list of affiliates
Access visits, revenue, and commissions, as well as
Analyze how your visuals perform (number of banner clicks, impressions, CTR)
Thus, the Mirasvit Affiliate extension brings a fully-fledged solution to launch and develop an effective affiliates program, just as your business scales.


Stats speak louder than any words. 60% of shoppers will ditch a product if its label doesn't provide enough info. It makes selecting a best-breed solution a must if you want to make the best use of such functionality. The extension by Amasty is the right option to consider.
Core Features
Eye-candy labels to highlight specific marketing activities
Ability to segment how product labels are displayed to various customer segments
Conditions setup for displaying labels
Ability to preview edits easily
Assigning multiple labels to a product
API functionality
Mass editing possibilities
Functionality
This extension is another example of how to introduce marketing automation functionality in Magento 2 using a third-party solution. It allows making specific products stand out of the crowd, thus grabbing customers' attention and motivating shoppers to complete a purchase.

You will be able to add labels that indicate:
Discounted products
Free delivery options
Custom stock status display
Special promotions
hHot deals
New arrivals, and more
You can choose to automate the process of product labels display (including start/end time). It is achieved with the help of 30+ available conditions. Some of the conditions include labels display depending on the price range, 'if stock is higher than X' condition, and more.

As the Amasty Product Labels extension adds storefront functionality, the vendor has given special attention to the design of its elements and their customization possibilities. Store admins will get to:
Use a design from the labels gallery
Craft your own designs
Use text as a label
Promptly edit label options in the grid
Preview the edits
Display labels in the widget (together with popular & related products)
Also,

The Amasty extension brings all the benefits of customer base segmentation and empowers you to display specific product labels to particular customer groups. Such highly targeted campaigns have been proved to resonate with the shoppers better.

Last but not least, the extension allows managing your product labels using API methods. Thus, your store administrators will save, delete, and retrieve product stickers using the ID.

For the finale, these are just some of the key features that the Amasty Product Labels offers, making the extension a worthy addition to the core and one of the top Magento 2 marketing extensions in our list.
Pricing
$199*


Often, emails about product updates or similar alerts are an afterthought. Alas. Changes in your products, their in-stock status, and pricing should be treated as an extra means to reach out to customers and stay in touch.
That's exactly what the solution by Mageplaza allows you to achieve.
Core Features
Subscription to out-of-stock notifications
Alerts in case of price change
Automated/manually sent notification emails
Analytics for product requests
Unregistered customers are supported
Emails design customization
Functionality
Occasionally, shoppers have to postpone their purchases, simply navigate away with forgotten items in their carts, or wait for better pricing. Things happen. When a product is popular or in limited quantity, it's of no surprise to see them out-of-stock. And then―boom!―a customer gets disappointed, and you as a merchant have some revenue lost.

Why not 'notify me' when a product gets back in stock or its pricing changes then?

That's exactly the idea that lays behind the extension by Mageplaza. The functionality is brought to life with the help of a pop-up. It appears unobtrusively after a customer clicks on the corresponding text message. The pop-up kindly asks a shopper to share their email details and get notified as soon as the desired product gets back in stock.

The Mageplaza Product Alerts extension enables you to easily send notification emails to the subscribed shoppers, either automatically or manually. Show that you value the time of your customers, and it will pay back in enhanced customer experience and loyalty.

With no limitations to the type of products that alerts can be applied to, you get to restrict the functionality display to specific customer groups.

What else can the extension offer?

Design customizability. As each business is unique, the ability to make the necessary edits without any limitations is critical. Your store admins will be able to customize the following:
Text
Font
Color
Size, and
Position of the product alerts
Pricing
$199*
According to the ResearchGate study, 42.3% of customers that joined the "Buy One Get One Free" (BOGO) promotion were highly satisfied because of making a purchase.
While it's vitally important to counterpoise promotions and regularly-priced deals, attractive sales campaigns always bring targeted traffic and help improve various marketing & sales metrics.
This extension by MexBs (that is currently a part of ExtDN) offers to add a significant number of different promotion types to a Magento 2-based store.
Core Features
Multiple pre-built schemes for BOGO promotions
Category tiers
Each nth promotions
1+1, 2+2, etc. promotions
Bundled offers
Get $ on each $ spent
Upsell cart hints
Notifications for customers to inform which steps must be taken to qualify for a promotion
Pop-up about running promotions on the first customer visit
Functionality
26 new action types! As a starter, that's what you will be able to add to the default Magento 2 shopping cart rules. These actions unveil practically unlimited possibilities when it comes to running promotional campaigns in a Magento 2-based business. The most popular offers include:
Different variations of BOGO promos
Bundled discounts
Quantity and discount steps, i.e., each 2nd,3rd, the nth product is free/at reduced cost/your variant
Cheapest/most expensive item in the cart
Discounts after a specific number of items added to cart, and much more
To clearly articulate the real value a customer gets when shopping with your brand, the Additional Promotions extension by MexBs offers displaying the total discount amount in the mini-cart and cart, as well as the subtotal after the discount is applied. Thus, shoppers get to visualize the amount they save up.

But wait, there is more:

This Magento 2 extension has it all to inform shoppers about the current deals. It is achieved by allowing promotions managers to display eye-candy product badges and banners (easily uploaded) on category and product pages, as well as product listings.

Moreover,

Additional Promotions bring certain upselling capabilities. It is achieved with the help of upsell cart hints on the cart page. The logic behind such upsells is simple. To get a discount, a shopper needs to perform a specific action. Honestly, this trigger catches me most of the time. =) "Add another t-shirt to the cart to get the next one for free!" Free is magic.

As a side note. Remember that joke about watermelons?

A man sells watermelons on the food market. He writes a sign: "1 watermelon―3 MU, 3 watermelons―10 MU". Comes a customer, buys 1 watermelon, pays 3 MU, then―one more watermelon and pays extra 3 MU, and later―the third watermelon for 3 MU.
―See, I bought 3 watermelons and paid just 9 MU instead of 10, he says. You know nothing about running promotions!
―Happens all the time,―says the seller. ―Customers turn to buy 3 watermelons instead of 1 and then teach me how to do business =)
Probably it's not a joke, but a great psychological technique.

Also, the extension offers to add notifications on the storefront in cases when a coupon code gets applied incorrectly. It ensures a customer gets what they intended to.

The functionality of the extension is not limited to the features described above. The intuitive rules and conditions creation that it offers help create various campaigns and keep your shoppers entertained with new tempting deals.

And last but not least, the solution by MexBs brings pop-ups on the first customer visit as one of the top means to inform shoppers about the currently available promotions in your e-store.
Pricing
$199*

Have you ever heard about the Best Seller effect? Though we all are quite used to seeing lists of bestseller books, top-music charts, and more, popularity has become a weighty sales argument. What millions own, other millions crave. It creates an incentive to purchase only the best, not mediocre but a cherry on top.

The extension by Solwin Infotech offers just the functionality to scatter your Magento 2-based store with the best seller spirit.
Core Features
Ability to display specific products as best sellers
Ability to display top selling products in page sidebar with a slider
Placing the widget block anywhere on your store as required
Adding best seller products directly to cart, wishlist, or compare
Ability to create a dedicated page that lists bestseller products only
Functionality
The extension allows you to add an eye-candy slider or grid layout with best selling products to the homepage of your Magento 2-based store. Moreover, the extension's functionality makes it possible to add the best seller block anywhere on any page using widgets.

Additionally, the Best Seller Products extension offers the possibility to create a dedicated page with all the available best selling products.

The functionality brings some clear benefits:

The customer gets a chance to access top selling products in your store. Such blocks create trust in the quality of your offerings and your business as they clearly articulate that specific items are popular with your customer base and newcomers shouldn't walk past them.

The store owner gets to highlight the most popular items or promote ones as required. This is a great tactic to motivate and encourage the shopper.
Pricing
$49*

Final Words
In this review, we did our best to collect the most interesting feature-rich extensions that can bring real value to the Marketing & Sales teams of Magento 2-based businesses. All of these solutions introduce different functionalities, unique features, and objectives.

The Magento 2 extensions described above can be found on Magento Marketplace, meaning that they have been proved and tested to comply with the Magento Development standards to the fullest.

No matter which Magento 2 marketing and sales extension or extensions you decide in favor of, they will:
Cater to the competitive advantage of your eCommerce business
Help your products stand out of the crowd
Optimize several internal processes, as well as
Ensure your marketing and sales campaigns resonate better with the customers
Happy selling!

*As of the publication date of this article in August 2020. Please check the up-to-date price with the seller.
---
Are you currently using one of these extensions? Or, are you possibly happy with a different solution not included in the list?
Please share with our readers your experience using a Magento 2 marketing automation solution in the comments field below.