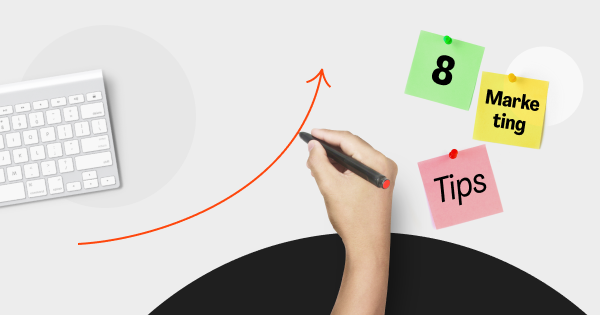 Reading Time:
8
minutes
The number of new customers that an eCommerce business can generate determines business success.
eCommerce marketers must research current industry trends, gather perceptive information through social media networks, and develop marketing methods for boosting stores and bringing people to purchase their products.re
They must take particular actions to retain their current customers and attract new ones.
These activities include increasing their Magento marketing efforts and upgrading their existing store's functionality.
To increase the number of individuals who buy items from an online business, they should analyze the behavior of the consumers and then develop marketing strategies to attract more customers.
Magento is regarded as an excellent Content Management System. With tips shared in this article, you are most likely to attract even more customers to your store.
Magento eCommerce Design
Magento's shops may reap the benefits of sponsored social media advertising through an interactive Magento eCommerce web design. To achieve all this, you can build a store with the help of an expert eCommerce website development company.
eCommerce websites can gain from higher Magento sales by establishing and performing efficiently on a market that has a considerable part that is constantly expanding.
Like any developing sector, however, the eCommerce industry challenges significant competition.
As a result, your business must devise innovative strategies to distinguish itself from its competitors and maintain a high level of operational performance.
Following are some Magento tips to keep in mind if your organization is searching for strategies to enhance sales in its Magento store.
It is vital to use social media to connect you and your current or prospective consumers.
Magento companies must engage social media to advertise them uniquely and interestingly, which we encourage.
In 2022, Magento users will have two choices to market their products: organically or via pay-per-click advertising.
Engagement for Magento stores may be increased by social media updates that include relevant hashtags and compelling tales.
It is accomplished by tagging related companies and people and using hashtags.
Getting people to discuss eCommerce on social media is critical for eCommerce businesses, and they may do this by presenting questions, holding polls, or going live.
Using sponsored social media to market your company entails placing advertisements on websites.
Promoted social media may be used by Magento merchants to achieve a range of marketing goals, including boosting store with sales boost extension for Magento 2, increasing site traffic and sales, increasing repeat purchases and monthly revenue, new product promotion, etc.
Collaborate with influencers and affiliates to reach a more significant number of people
Influencer and affiliate marketing have risen in significance due to the introduction of social media platforms. This kind of partnership may benefit a Magento company in the form of increased access to a larger audience, boosting store, increased traffic, and sales. 
When it comes to making a purchase, buyers put great importance on the opinions of previous customers.
The use of this method to market your company may, as a result, have a significant-good impact on eCommerce website development companies.
Magento-based shops should seek genuine third-party influencers that offer honest reviews and who have been connected with the company's mission and vision.
Shopping should be customized to the tastes of each client's needs
In terms of purchasing, over 80 percent of consumers believe they are more likely to purchase from companies that deliver the best experiences to their customers.
Personalization is the key to retaining existing customers while also attracting new ones.
Using customers' identities in Magento marketing communications and when they are making purchases may significantly impact their purchasing decisions.
Apart from that, businesses are becoming more personalized in shopping experiences by offering things depending on previous customer purchases or by doing prices and discounts personalization.
Special offer programs customized to each client's needs may also be effectively provided you are ready to go the extra mile. Your chances of keeping them on board will be higher due to this.
Another study showed that brands might increase their profits by 15 percent by using personalization engines capable of determining customer desire.
Artificial intelligence and chatbots have the potential to change the way people communicate
To the same extent that voice search has established itself as a valuable tool for online shops, artificial intelligence (AI) and chatbots are also beginning to show themselves as marketing tools.
Customers of Magento may utilize these chatbots to promote their items via images, videos, blogs, and other media. All of them are entirely free to use.
For Magento store optimization, you may use this technology to assist consumers with concerns relating to purchases, customer care, scheduling, and other associated issues, among other things. For example, brands may use chatbots to advertise new products and offers and reduce time spent on customer service.
In addition, customers are notified of bargains, news, and other information using automated popups shown by chatbots. With the help of an eCommerce website development company, you can do it.
Because of advances in artificial intelligence (AI), chatbots are becoming cleverer, and they are already capable of forecasting future orders based on prior spending habits and transactions.
However, despite significant advancements, this technology still has its limits.
Magento's users should keep this in mind as they prepare for various customer interactions and concerns that may arise shortly.
Encourage your customers to express their thoughts
Although customer feedback seems simple, it has a wide range of applications.
They are essential for your website's reputation and user engagement, but they are also crucial for Magento to optimize performance in search engine rankings.
Positive and negative feedback from customers should be treated equally by eCommerce businesses since they both play a unique part in determining the overall success of an online shop.
If you want to know how to increase the convenience store sales that you are running online, ask the people who use your service instead of asking yourself.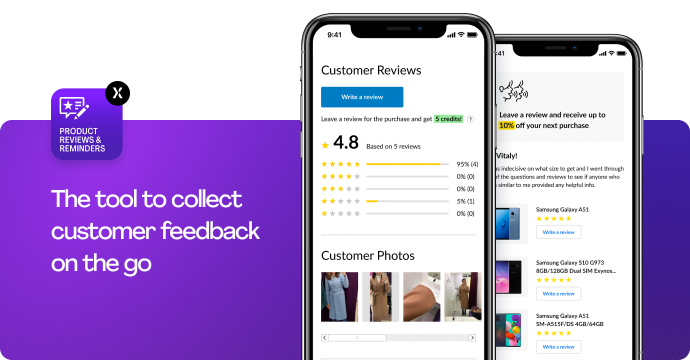 Customers' negative feedback may help a company identify the most critical areas for improvement, while positive feedback can help them learn what they are doing right in their business.
When it comes to judging the success of an online business, both positive and negative comments are equally essential, and eCommerce businesses must treat them both with the same level of care.
Instead of thinking about increasing the number of online sales at your convenience store, get feedback from your customers.
A business must get feedback from customers to determine what areas need improvement, like Magento image optimization is needed and what areas are doing effectively.
Invest in a flexible eCommerce website a priori
If you want to attract customers who buy mobile devices, you'll need an optimized online store for mobile devices.
Whenever you're aiming to outperform your rivals, this is critical.
The fact that your Magento store isn't mobile-friendly means that you're losing out on a significant portion of your consumer base. A mobile-friendly test, such as Google's, may be used to determine whether your online store fits the standards of a successful flexible store and to optimize Magento performance.
An added benefit is that, by requesting customer input, you are displaying your appreciation for their valuable time.
It improves the perception of your brand among customers and promotes their confidence in your customer service offered by eCommerce developers.
Trust symbols should be included
Consumers are generally hesitant of online merchants they do not know or trust since they are unfamiliar with their products.
However, customers that use Magento may benefit from a variety of trust symbols that can help them build their brand and increase the effectiveness of their marketing campaigns through Magento search engine optimization.
Social proofs, rewards, reviews, payment systems, and software are examples of trust symbols.
Customers are more likely to purchase from firms that have received favorable customer feedback and other types of social proof to support their claims.
Consequently, user-generated content has also had a substantial impact on the field of medicine.
In addition, users of Magento have the choice to utilize this content in several ways across their various social media channels, which is a great advantage.
Social media networks such as Facebook and Instagram have made it hard for businesses to limit their social media presence.
As a result, Magento users must give their customers recognizable payment alternatives and a reputable payment processing company.
As payment options, eСommerce businesses can accept Visa, MasterCard, American Express, and other alternative cards from their customers.
Magento websites that take these credit cards may choose to work with a reputable payment processor to reduce the chances of being interrupted by technical difficulties.
Retargeting is an effective method of recovering lost chances through effective email marketing for Magento
Retargeting is a low-cost method of regaining attention when clients leave your website.
Customers who have previously shown an interest in your products may be reconnected with you due to this Magento eCommerce design strategy.
Remarketing campaigns on your Magento site may be implemented in several ways, including through advertisements on the site, social media platforms, video, email, and push notifications.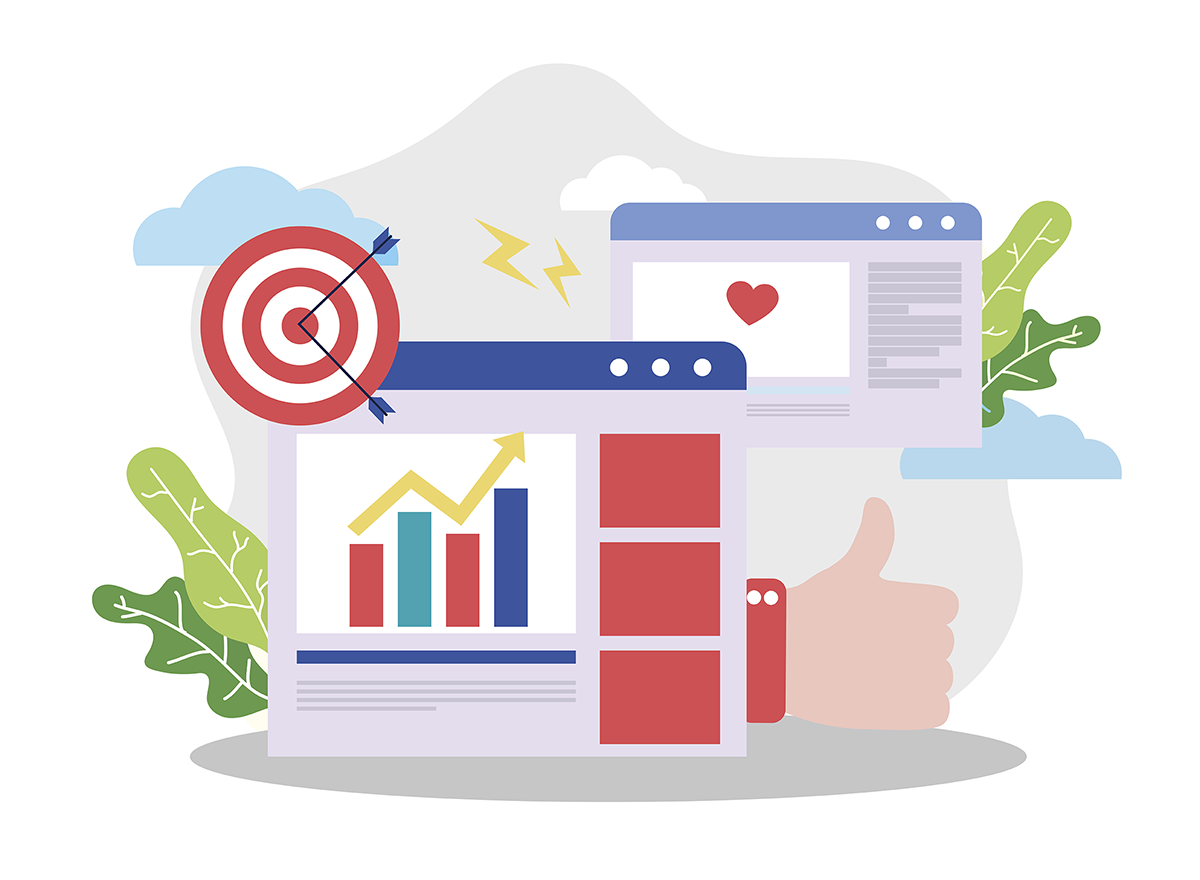 How to Boost Email Marketing Conversion Rates
● Advertisements on a website
Customers who have visited your Magento store may be retargeted by placing tailored adverts on other websites related to your store. For example, if your business wants to make its email marketing Magento more relevant to its customers, visitors may categorize based on the pages they visit on your website. Additionally, you may use classified adverts to target visitors based on what they've previously viewed on your site.
● Utilization of social media
Targeting individuals interested in your products but have not made a purchase may be done at a low cost and with great effectiveness using social media. Facebook, Instagram, and Twitter are just a few of the most popular social media sites for advertising.
● YouTube videos
Magento users may now take advantage of retargeted video advertising on YouTube, accessible in-stream and in-display. As a result, companies can target consumers who have already shown an interest in their products by employing quick, high-quality video advertising to communicate with them.
Video advertisements on Facebook and Instagram are one of the ways of Magento email marketing, which use Facebook Advertising Manager and provide low-cost buy choices, which may allow your firm to save money on advertising costs by running video advertisements.
● Outreach emails
If you're looking to retarget existing and future consumers, email is adequate. If your Magento company sends emails to consumers who have previously bought from you or left their carts or wish lists, this is an example of automation marketing for a Magento store.
● Notifications through push
Push messaging is used for retargeting clients efficiently. The integration of this feature is straightforward for Magento users, but visitors must provide their approval before being delivered. Popup alerts may be shown to consumers on your website, in the browser, or on the user's home screen, among other locations.
There are a lot of methods for reaching out to consumers for your products but have not yet purchased them, including identifying individuals who have abandoned their shopping carts, registered for emails, or created accounts on your website.

Final Note
While there is no specific roadmap that will bring your Magento retail business to the doors of success, you may follow some of the steps outlined below to get started on the right path for the right audience.
Increasingly, as the eCommerce business continues to develop, it is the responsibility of new-age online retail firms to increase sales organically rather than via the ideas to increase sales in retail stores and modern sales practices.
Reduce the use of third-party resources and cache plugins to reduce the time it takes for the page to load. Furthermore, the usage of spam filters and the management of user inputs may also be critical in improving retail sales and hosting speed.
If you are a growing eCommerce firm, you should be open to changing your hosting provider if you suffer frequent delays and sluggish performance. Such businesses should make an effort to enhance the performance of their websites by maximizing the possible areas of improvement that have been identified above.
Author's bio:

Ronak Meghani is a serial entrepreneur who has worked with small-medium-large companies. He is a co-founder of Magneto IT Solutions and has been closely working with eCommerce ventures since 2010. He has helped 200-plus international brands for building/improve their online ventures in the area of UI/UX, development, launching, revenue enhancement, marketing strategy, and much more, and 90% of ventures are generating very good revenue. He's enthusiastic about start-ups, entrepreneurship, sports, and all things marketing.