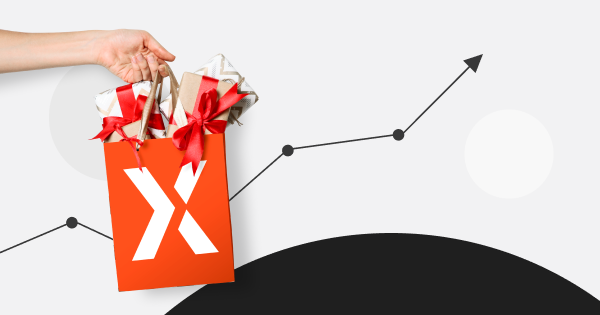 Reading Time:
6
minutes
Saint Patrick's Day is coming! People all over the world immerse themselves in the Irish culture, wearing their fancy green outfits and chilling out over a pint of beer. Shamrocks―the key symbols of this day―are coming out at every turn. Festive mood prevails on multiple festivals, concerts, and parades. With people celebrating and launching fireworks in honor of Saint Patrick, this day becomes another reason to spend time with our friends and relatives.
How about pampering them with gifts? Read on for more insights.
St. Patrick's Day in Numbers
According to Orderhive, annually, American consumers spend about $4.5 billion celebrating St. Patrick's Day. And that is not surprising, as St. Patrick's Day holiday has become a popular shopping holiday. Let's see how many people are celebrating St. Patrick's Day and how much exactly they are ready to spend.
According to the NRF's Annual 2020 St. Patrick's Day Spending Survey, conducted by Prosper Insights & Analytics, the number of people celebrating St. Patrick's Day has increased from 44% in 2009 to 55% in 2019.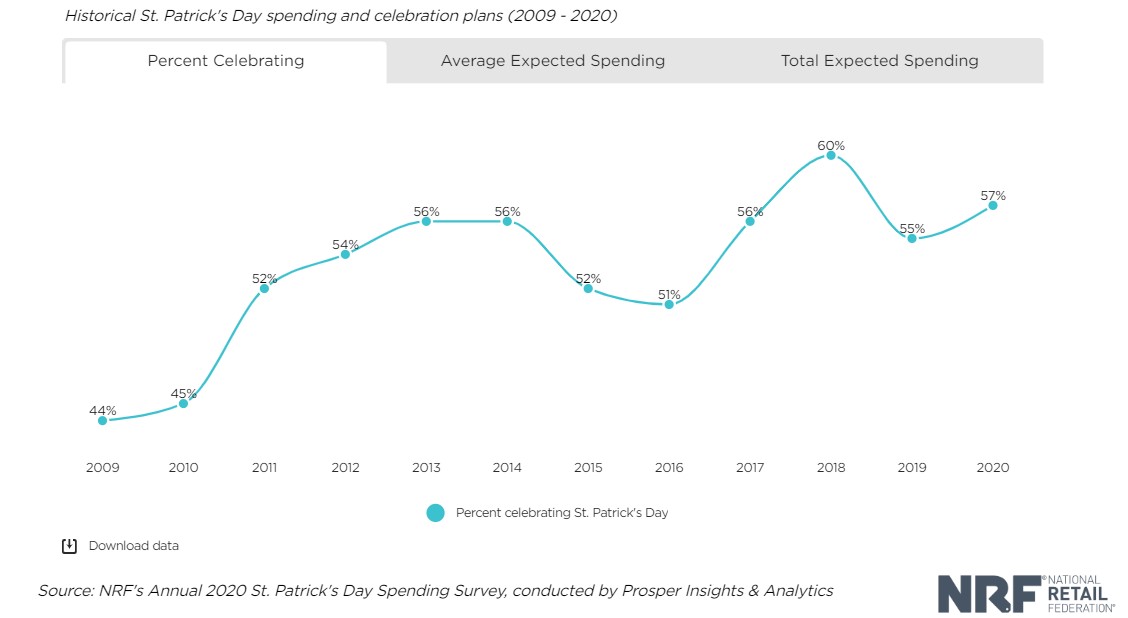 And the average expected spending per person has increased from $32.80 in 2009 to $40.18 in 2019.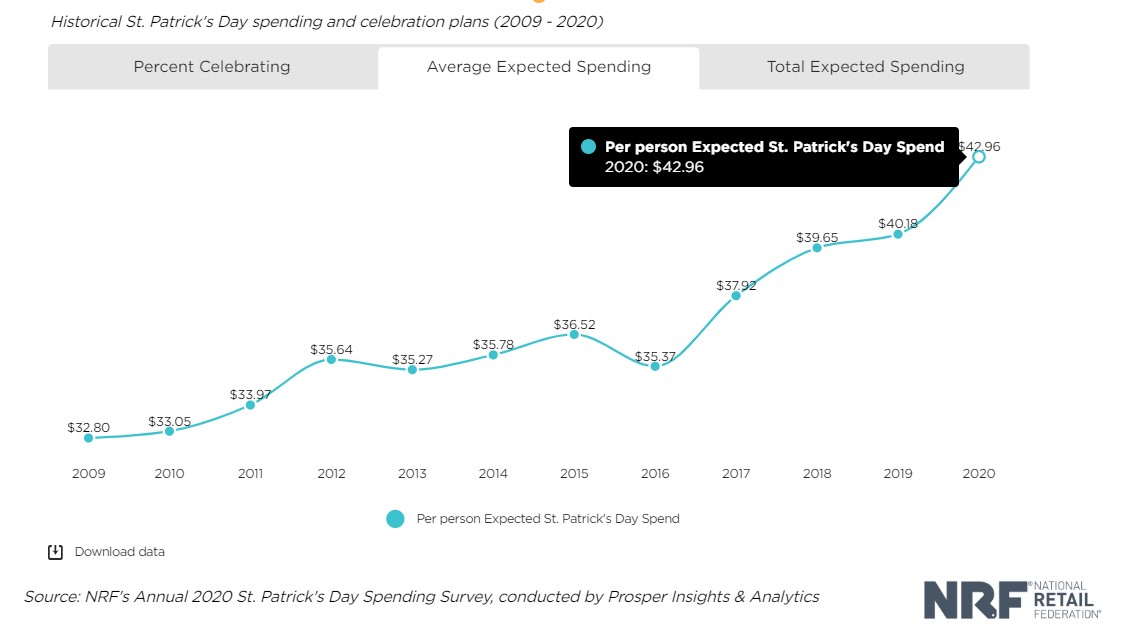 But different age groups spend a different amount of money on this holiday. As reported by MuchNeeded.com:
18 to 24-years-olds will spend an average of $39 on this St. Patrick's Day purchases
25 to 34-year-olds will spend an average of $42, making them the category with the highest average spending
35 to 44-year-olds will spend an average of $40
45 to 54-year-olds will spend an average of $38
55 to 64-year-olds will spend an average of $33
65 plus age group will spend an average of $28
As you can see, lots of people go shopping on the eve of St. Patrick's Day. So, why don't you take this holiday as an opportunity to attract new customers to your online store and boost sales?

5 Mageworx Sales Boosting extensions for St. Patrick's
Here, we want to show you a couple of useful ways to increase sales by leveraging Mageworx Magento 2 extensions.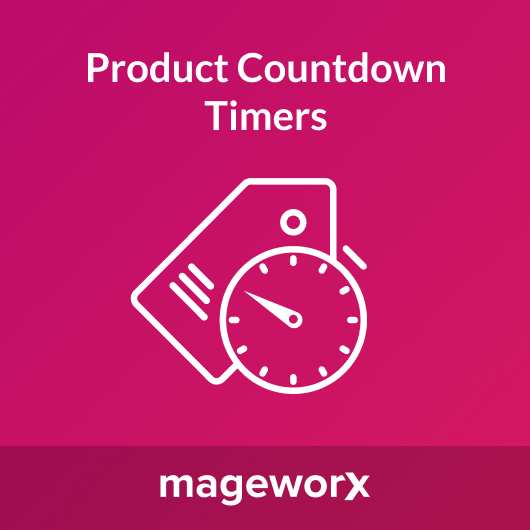 With the help of this extension, you can add the urgency effect, which motivates customers to purchase in the hope of not missing out on a certain product. And this is a perfect way to boost your sales during the upcoming holidays.
The extension allows you to display the countdown timers to all or specific manually selected products and for certain store views. The number of timers can be unlimited. You can also restrict the timers to determined customer groups and specify the priority for the timers when more than one timer is applied to the same product. Moreover, there is a function by which you can apply timers to Magento 2 widgets, placing them anywhere on your store, even on the CMS pages.
Set the start and end dates of the special price for the products or entire catalogs. Use smart countdown campaigns, allowing you to automatically activate the countdown timers if a catalog rule is applied or a special price is added.
And don't forget about personalization. This is huge this season. This extension lets you personalize the countdown timers, which is extremely important for such a holiday as St. Patrick's. The point is that you will be able to create topical store views, applying timers to them. And if you want to set a festive mood and make it more pleasant for your customers to shop in your store, use appealing design templates. The Countdown Timers extension provides you with more than 20 customizable design templates. Look of green labels, and countdown timers with shamrocks will always cheer your customers up.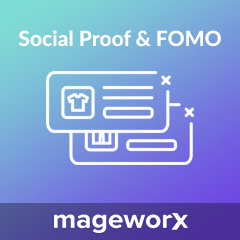 Reveal to your customers how dynamic and popular your store is. Draw their attention by showing how many products have already been sold and how many other purchasers currently are viewing a certain product page. Since it's a well-known fact that during the holidays, there is a growing demand, this Magento 2 extension will definitely make your customers buy at your store in a St. Patrick's holiday bustle boosting up your sales.
The Recent Sales Notifications extension advanced popup functionality allows you to set up and manage the notification popup with the ability to choose its design. The templates gallery has a wide range of designs that are also mobile-friendly.
Emphasize the trending products, displaying the recent orders in the automatic popups. You can add such information about orders as product name, product link, photos and images, purchase time, custom text, and other details.
But you shouldn't be too intrusive towards the store visitors. Even if you've created the most beautiful and appealing notification popup, not every customer will appreciate it. That is why this extension permits visitors to close the popup simply by clicking the close button. This function helps you build customers' trust.
Moreover, using the Recent Sales Notifications extension, admin can set the number of recent orders showcasing in the popup time by tuning the number of seconds.
The system of the notification popups, which works in real-time, allows you to draw purchasers' attention, increasing chances of conversions, and boosting traffic afterward.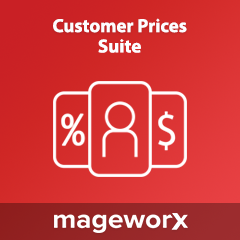 Get more personalization possibilities to draw customers with the help of the Customer Prices Suite extension. Using it, you can place discounts and manage prices for specific customers or customer groups. Perhaps, this is not the most obvious way to stimulate sales on St. Patrick's day, but personalized targeting and audience segmentation will bring your marketing activities to a whole new level.
This extension allows you to replace prices for selected customers, set specific prices for certain products or groups of products, and cross prices, showcasing them as special offers. For example, you can make a special St. Patrick's day offer with hot prices, creating a group of festive products. How does it sound to you?
Another beneficial feature of this extension is running individual promotions for your clients. By setting individual prices and offering discounts, you can remunerate the most active purchasers. They, in turn, will be dropping in your online store more often, spending more money. As a result, you have some sort of a self-fulfilling cycle, where you provide better offers to the customers, and they keep on buying from your store, also increasing customer loyalty.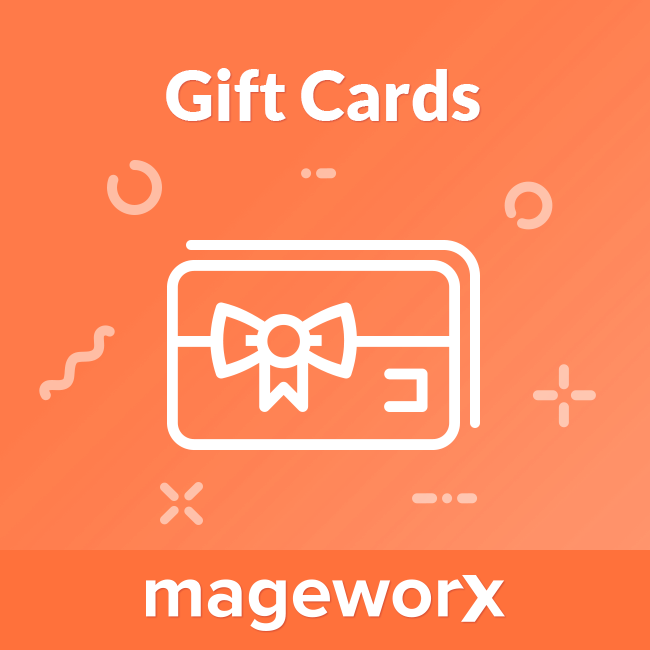 Frequently people are stumped as to what present to buy for their friends and relatives. Thus, gift cards are becoming more popular among customers. It's a convenient and pleasant gift as the receivers who get a gift card can decide on what they want. On the eve of St. Patrick's day demand for gift cards will only increase. So, you can take advantage of it by installing the Gift Cards extension. Utilizing it, you can interest those customers, who instead of picking up specific gifts for their loved ones, prefer to play it safe and buy gift cards.
Since Magento 2 has limited possibilities to create and manage gift cards codes, Gift Cards provides you with new opportunities to develop your online store and boost sales. You can set up three types of gift cards:
Physical. Customers can purchase printed gift cards, which will be delivered to them by post, or they pick them up and at the offline store if your company has one. Such cards can be applied both at checkout and in the store.
Virtual. You just send them by email. And a person who receives such a card should apply it at checkout.
Combined. Cards can be sent to customers both by email and post.
Moreover, you can put forward three types of gift cards price:
Targeting also works here pretty well. By making the gift card codes accessible for determined customer groups, you get higher chances to maximize sales.
During the celebration of St. Patrick's Day, you can increase the number of holiday purchases and develop the customer base with the help of the Gift Cards extension.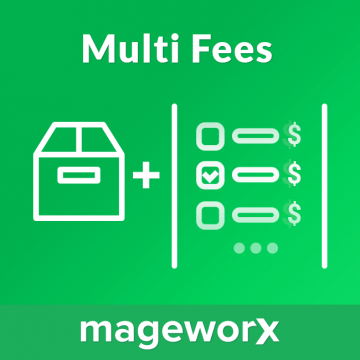 Sometimes it happens that we are looking for gifts in a hurry. One of the Multi Fees extension features is providing rush delivery to the customers, which is particularly relevant during the celebration of St. Patrick's Day. For an additional fee, your customers will get better service and you can save on billing and shipping expenses. It sounds like a good idea, doesn't it?
Moreover, this extension grants you such functions as the possibility to offer extended warranty product insurance, check commission, and others. You can set fees for any kind of shipping, even establish it by default. Also, you can add fees for specific payment methods.
Multi Fees allows you to place all the information about additional fees on the shopping cart page. On the same page, you can offer additional products or complementary services, such as gift wrap. For example, allocate a St. Patrick's theme-related product, suggesting it on the shopping cart page. Someone or other will remember about the impending holiday and add it to the cart.
Such methods influence sales numbers, increase average order value and help you lower shipping expenses.
Bottom Line
It is expected that masses of people will be celebrating St. Patrick's Day this year. And each of them wants to find a cute little gift that will give pleasure for a while to its recipient. Or, maybe someone is looking for a present for themselves, it doesn't matter. You have an opportunity to improve your online store, making it easier for the purchasers to choose gifts.
Holiday time is always a perfect period for merchants. We've tried to put together a useful and diverse compilation of the extensions for Magento 2 and describe their facilities. By adopting these Mageworx extensions, you can increase sales and average order value, enhance the number of returning purchasers and boost the conversion rate.
Seize every opportunity to develop your store, and then you'll make it to the top with your business. May the Irish luck be with you!