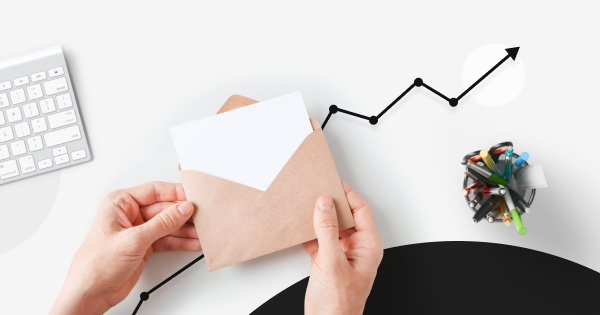 Reading Time:
8
minutes
Is email marketing still relevant? This is an age-old question, and the answer is straightforward.
Yes.
According to a report by Litmus, on average, email drives an ROI of $36 for every dollar spent, higher than any other channel. Thus, email marketing is alive, thriving, and an integral part of digital marketing.
Both B2B and B2C businesses are seeing a significant benefit from email marketing. Thus, companies are trying to improve their email conversion rate at all costs. Moreover, people are also boosting their sales via email partnerships.
However, for a business in today's day and age, you must have several questions like:
What exactly is email conversion rates, and how do you measure them?
What is a good and bad email marketing conversion rate?
How to improve the conversion rate for your sales emails?
How to use email partnerships to your advantage and boost your sales?
Lucky for you, we have answered all these questions in detail to help you achieve your sales targets.
Without any further ado, let's dive in.
What is the Email Marketing Conversion Rate?
The email conversion rate is the percentage of subscribers who go ahead and take the targeted action, i.e., the action they were supposed to take.
You may want them to visit the website after reading your email or purchasing the item from the link.
It is the most crucial metric to measure since it is the one that will show you the success of your efforts and measure your ROI.

What is a Good Email Marketing Conversion Rate?
When you start conversion email marketing, it is crucial to set goals for the email campaign.
How else would you see if it was a success or not?
Therefore, it is valid to wonder what a good conversion rate for email marketing is?
Over the years, many reports and researchers have tried to find out a good average conversion rate, and according to Kinsta, 1.22% was the average for email marketing in 2021.
However, it depends on the ticket size of your product and the amount you spend on email marketing; if you can get a high ROI from the industry average, i.e. $42, your conversion rate is pretty good.
Ultimately, you have to look at the ROI and conversion rate together and decide what works for you.
What is a Bad Email Conversion Rate?
The next question that arises naturally after that is, what is a bad email conversion rate?
There is no direct definition of a bad email conversion rate.
Just for reference, you can consider anything below the average conversion rate for your industry.
Conversion rate is a game of learning.
First, you start from the industry average. Then you move to the top by learning.
How to Increase Conversion Rate?
Once you understand how to define a good or bad conversion rate, the next step is conversion rate optimization, figuring out ways to improve the conversion rate.
Here are four ways how you can increase conversion rate:
Segmentation is Key
Marketers who used segmented campaigns noted a 760% increase in revenue. (Campaign Monitor, 2019) Email delivers the highest ROI.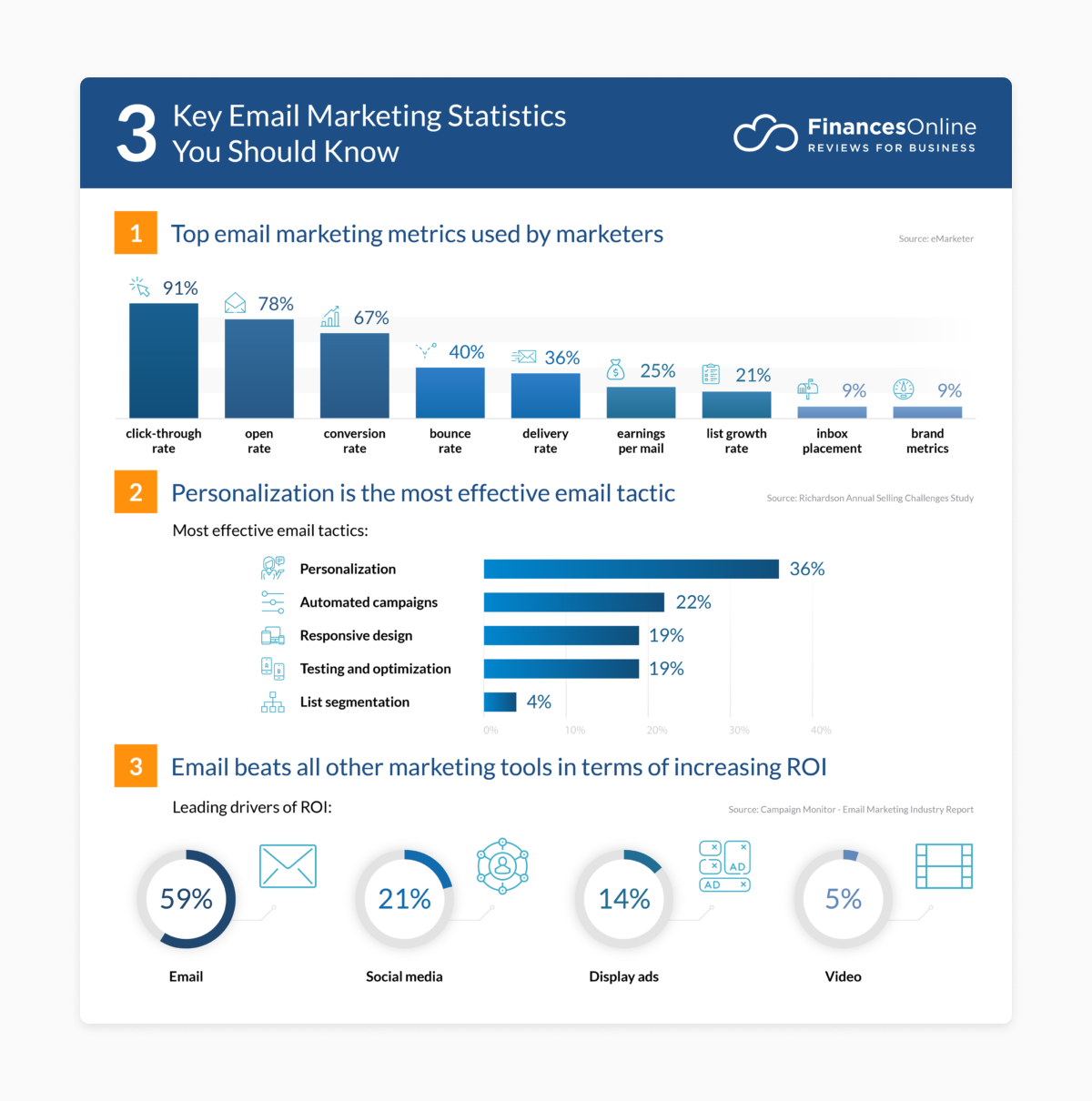 Source: FinancesOnline
Imagine receiving an email from a brand amid a busy work week. You would forget it and focus on your work. A student may open the same email and read it since they don't have any urgent business to take care of in their life.
Do you see what happened there?
Two different people received the same message and chose to respond differently. It is because both had different perspectives when they received the email.
The busy professional, who received an email, saw it as unnecessary stress. On the other hand, the student saw it and decided to check it out.
If you had segmented your list according to the type of people, you would have had more success with the open and conversion rates.
How? Email to busy professionals after work or on weekends will improve the open rate.
Therefore, segment your subscriber list in terms of age, gender, profession, behavior, etc.
By segmentation, you can choose a tailor-made strategy that works well for the group. As a result, you would have a higher email conversion rate.
Subject Lines that Stir Emotions
An email's open rate and, consequently, the conversion rate depend on its subject line.
If your subject line is not up to the mark, the recipient will abandon your email. Since every brand is trying to appease its customers, your clients receive tons of emails daily.
The subject line is the only way they decide on opening the email.
Here are a few things you can keep in mind when writing a subject line:
Keep it short. Since many people check their email on the phone, it is vital that the recipient reads the complete subject line. Therefore, keep the subject line less than 60 characters.
Write a line that mixes emotions like urgency or curiosity. Both these emotions work well in subject lines since they prompt the reader to read the email. You may even use humor to make the user stop while scrolling their inbox.
Personalize your subject line. This single tip can make a huge difference. If you have access to their first name, try adding it to the subject line. Adding the name gives it a personal touch that stands out from the rest of the impersonal lines.
Add emojis to the subject line. Adding a simple emoji can also cause the eyeballs to gravitate towards your email. It adds color and breaks the monotony. Therefore, adding one emoji can make a huge difference too.
Tweak and Personalize the Sales Email Copy
Would you prefer talking to a friend or a sales rep?
The answer is obviously a friend.
The way we talk to our friends is fun and easy to comprehend. Moreover, it makes us feel seen and heard.
So why are you trying to write like a sales rep?
When writing your sales email copy, make a few tweaks to it, and write in a conversational tone. Drop all the complex words and jargon from your copy and keep it simple. Moreover, address the person with their name in the copy to give it that personal touch.
Another way to add more personalization is to empathize and use analogies. Since you are sending a different email to each segment of your email list, writing a copy that affirms or sympathizes with the behavior of each group will make the person think that the letter is written just for them.
A pro-tip to write a good sales copy: adding testimonials also gives social proof to your customers.
If you struggle to collect social evidence, you can use Advanced Product Reviews and Reminders extension to get more reviews on your product.
However, your sales copy essentially determines whether the user will buy from you or not.
Therefore, pay close attention to your sales copy and see how a good copy can improve the email conversion rate.
End with a Bang: A Solid Call-to-Action
If you don't tell people what to do after reading your newsletter, they will not do it. It is as simple as that. Try to keep your CTAs simple and easy to follow:
Buy NOW!
Visit the Store
Get the Discount!
Sign Up Now!
Register in 10 Seconds
Did you notice what we did there?
The CTAs were short, direct, and had a sense of urgency. Creating FOMO can also encourage the user to take action right away.
Businesses these days rely on email automation to save a huge portion of their working hours and really focus on selling or marketing their product. It is a huge productivity boost for the overall growth of the business as well.

What are Email Partnerships?
A successful email campaign depends on a healthy email list. Many businesses make an error by buying email addresses lists.
However, many lists have fake emails, which can increase your bounce rate and harm your email marketing campaign. Once you have a high bounce rate, your emails would show up in the spam folder of your recipients, and it would severely decrease your open and conversion rates.
Building an email list for email marketing takes time and effort, and not all businesses have the time to do that.
Thus, you can choose an email partnership instead.
An email partnership is a partnership with a company that is not your competitor but has a similar market. Organizations can exchange their email lists and use them to target genuine clients.
You should define the total number of emails you will send on behalf of each other. Thus, an email partnership helps you improve conversion rates and ultimately boost sales.
How to Boost Sales and Improve Conversion Rate with Email Partnership?
So, what kind of companies can you collaborate with for an email partnership?
Three types of organization can help, and they are:
Local Businesses
You can find businesses near you with similar clients as yours. However, both of you may have different products and services.
Therefore, since you are not each other's direct competitors, they will be the perfect business for an email partnership. It would be better if your products complement each other.
For example, a local salon and boutique can partner together. Here are some ways you can craft your email campaign and benefit from each other:
Giving the other brand a shoutout in the weekly newsletter and adding a link to their subscription.
A discount code that the customer can avail of once they subscribe to the other businesses' email list. Do this with caution because if you don't do this properly, it can cause more damage than good.
Dedicating an entire letter to the other business and pointing out how they can help your customer. It is a wholesome way of doing it since you give information about the different companies in your newsletter. Only the interested recipients will check out the other business, boost their sales.
Partner with Online Businesses
Not all businesses cater to only the local market. Many companies tend to target the global market or national market.
If your business falls in this category, you can approach online companies for the partnership. Both companies can benefit from the collaboration without harming their loyal customers.
Moreover, clients would appreciate it too. For example, an ed-tech platform can collaborate with a productivity tool company. Here are some ways you can partner to boost sales:
Promoting a specific product or service.
Adding the link to a lead magnet that is relevant.
Offering discounts at the same time and informing your subscribers about the collaboration. It will encourage them to check the other business out and purchase. If you want to take this one step, further check out this extension that lets you customize discounts and so much more.
An affiliate link so that there is a monetary benefit to each party.
Finding an online business that matches your synergy is challenging. However, the return on the effort is worth it, given the brand's exposure.
Moreover, exposure to new clients is what all businesses want. Such partnerships do that and more. If your online business is looking for great sales and marketing extensions, check out this blog article.
Partnering with Non-Profit Organizations
Partnering with an NGO relevant to your brand can boost sales.
If vegan clothing brands partner with animal NGOs, it will bring together two organizations with the same goals. The subscribers would welcome this collaboration, and it would help in boosting sales.
The NGOs receive tons of exposure and possible significant donations. Overall, such a partnership can end positively for both parties.
Here is some way you can leverage this partnership:
A charity event or online sale where a portion of the purchase goes as a donation. This way, everyone can benefit from a good cause.
Coupons are a good old way to increase sales too. The NGOs can send it to their subscribers, and the company's email list is used to spread awareness about the NGO.
An awareness campaign can boost brand visibility and bring positive emotions to the brand. Moreover, an increase in positive brand sentiments will boost sales, too, since they associate positively and social awareness with your brand.
Brands with a vital mission benefit more from this type of collaboration. Other brands can also take advantage of such partnerships to improve their brand image and eventually sales.
Conclusion
To sum up, email marketing plays a crucial role in your sales and is often undervalued.
Moreover, marketers often get caught up in numbers and don't define a good and bad conversion rate properly.
Understanding that each industry and business has a unique key to setting the right and realistic goals for marketing strategies.
Moreover, we saw how to increase conversion rate: segmentation, subject line, email copy, and CTAs.
We also explained what an email partnership is and how it can help businesses boost their sales.
We hope that you found some useful tips in the blog, and it gave you a better understanding of how to increase your number of conversions through email marketing.
---
Author's bio: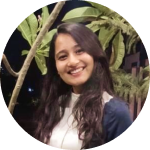 Anisha is a Digital Marketing enthusiast who loves to create content and explore SEO trends. She also writes on sales, marketing, and CX.