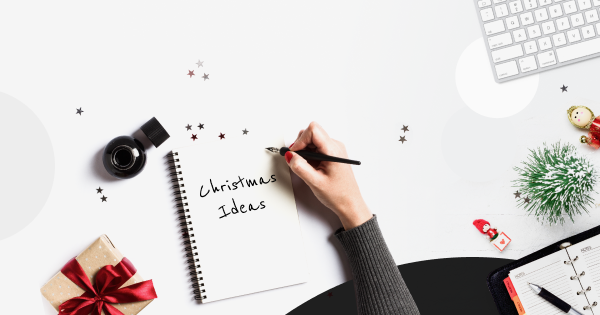 Reading Time:
8
minutes
"Ho! Ho! Ho!" and jingle bells sounds are almost here. Consumers are hustling to do their Christmas shopping lists. As 76% of them prefer purchasing online, it's time for you as a small business owner to take advantage of the season. This will give your online store the Christmas spirit and holiday mood and allow reaching the potential buyers and extend your business.

To help you spice up your marketing plan with new fresh insights, we've gathered 15 working ideas implemented by other eCommerce stores to inspire you.
Top Christmas Marketing Ideas
Decorate Your Site
Image credit: The Body Shop
Take a look at how The Body Shop has integrated the Christmas spirit into its eCommerce store. Thematic images, Santa's hat, red, and green colors are all here. Whenever visitors come to this website, they must notice the essence of joy and festivity. The Body Shop clearly shows that Christmas decorations are made not only for physical stores but for e-stores as well.

To embody the Christmas spirit on your site, you can use festive graphics (such as candles, Christmas trees, holiday stockings) and effects (such as snow falling through the screen), change cover image, and include a timer, and many other creative ideas that you may like.
Offer a Gift Wrapping Service
Image credit: L'OCCITANE
At Christmastime, gifts make up 53% of the total spending. So, to offer a gift-wrapping service is a wonderful idea during this period. Customers that prefer to save time and efforts will appreciate such an opportunity.

A lot of famous online stores constantly offer this service to their buyers. Thus, Apple offers a $5 signature gift-wrapping, which includes a red ribbon and a greeting card with your message.

At the same time, L'Occitane gives customers a chance to choose either to pay $5 to have a gift-wrapped or to receive free tissue paper, a gift box and ribbon to assemble themselves.
Promote Gift Bundles
Image credit: Coca-Cola
Coca-Cola gives not only a festive spirit to its site and products but also creates a nice gift bundles to offer its customers a natural choice.

Christmas purchasing can be a little overwhelming for buyers. To ease their shopping experience, it's necessary to promote gift bundles. Every buyer likes good deals. In case such deals solve problems and meet the interests of shoppers, consumers will love them even more. This Christmas marketing idea can help your small business increase average order value as well as your buyers get a deal and save time on search of presents. Thus, it's a win-win strategy.
Launch Email Marketing Strategy
Image credit: Pottery Barn
Email marketing is the best way to highlight specific products that are not available from big-box retailers. Moreover, you can offer a general discount and share important information relevant to the Christmas season via emails. To encourage your subscribers to open the message, you should put on great effort making creative and captivating.

Pottery Barn can do it in the best way using Christmas-themed animation, generous offers, free shipping, and creating a sense of urgency, as this suggestion takes 5 days only.
Create Christmas Gift Landing Page
Image credit: John Lewis
John Lewis is a master of gift offering. It has two separate categories "Christmas" and "Gifts", where customers can easily find all the necessary holiday stuff and gift ideas. Navigation is simple and doesn't require much mouse clicking.

As Christmas includes exchanging gifts, this marketing idea is a perfect way to improve customers' shopping experience, help them skip the process of searching for the best gifts and encourage purchases. By creating gift landing pages, you can achieve a significant return effortlessly. And promoting them through your social channels and email, you'll give your subscribers a reason to return to your site.
Create Christmas Packaging
An idea to replace the brand name with the words "Ho Ho Ho" on its packaging on Christmas in 2006 helped Toblerone boost sales by 400%.

Taking into consideration Toblerone's experience, this marketing strategy for Christmas undoubtedly should be implemented in your small business. With holiday-themed packaging, any product can become a gift. It won't be necessary for customers to pay extra for a gift-wrapping service and they will appreciate it. Moreover, Christmas packaging gives a festive mood to all your goods and increases the chances to boost your sales and revenue.
Use Social Media Marketing
Image credit: Victoria's Secrets
Social media is the best way to communicate with your subscribers and potential customers. Also, it's a good means to get buyers in the holiday spirit, promote your Christmas deals, hold contests, make advertisements, attract new buyers and boost sales. Thus, you should thoroughly think through your social media marketing and pay special attention to it.

As well as your eCommerce site, you can decorate social media accounts―add Christmas elements, use holiday icons and imaginary. Victoria's Secrets brand, for example, redesigns its Facebook cover photo when Christmas is almost here.

Having an opportunity to reach out to a wide audience through social media channels, it can be beneficial for your small business to post here Christmas offers, discounts, and rewards. Also, it's essential to use Christmas hashtags to expose your posts to more potential customers. Thus, John Lewis has been promoting the #JohnLewisChristmas hashtag to reinforce the upcoming event.

75% of shoppers buy products when they see them on social media, get information and feedback there. So, to drive your overall Christmas sales social media accounts shouldn't be neglected.
Switch to Christmas Advertising
Image credit: Target
Social media is wonderful for advertising. Target uses this opportunity for full and displays its Christmas ads to attract customers by evoking a sense of urgency. Target's ad is of holiday "smell" and spirit. It's undoubtedly eye-catching and appealing to immediate purchases.

At this time of the year, all your ads should include holiday spirit and mood, highlight seasonal offers, promote your small business, contain Christmas marketing taglines, and be designed to raise sales. It's essential to link all the ads with the Christmas landing page to make it easier for customers to purchase products they've liked.
Use Sense of Urgency
Image credit: Origins
Origins provides customers with a time-limited holiday offer on the home page. An image of the product is vivid and festive. It's difficult not to click on the "Shop Now" button. The manufacturer knows exactly how to implement this Christmas marketing idea in the online store.

The strategy of promoting time-limited offers and sales helps encourage buyers on a quicker decision-making process and immediate purchases. To emphasize the effect, you can use countdowns or words like "Last Day" for Christmas shopping.
Offer Free Shipping
Image credit: Pottery Barn
Pottery Barn has actively implemented different Christmas marketing ideas in the eCommerce store. One of them is a free shipping option. The retailer knows that 93% of customers more willingly buy products if shipping is free. In Shopify, there are a great many free apps that allow motivating buyers to purchase more items and qualify for free shipping. So, it makes sense to think about this option during the holiday period to stimulate your buyers on great Christmas shopping in your store.
Hold a Christmas-Themed Contest
Image credit: Land's End
If you want to boost traffic and engagement, hold a contest. Land's End ran a Santa for a Day contest during the holidays. The retailer is sure that this campaign can extend that Christmas magic and give others the chance to be as generous as Santa. Land's End also hosted a sweepstake, through which participants could play a game for a chance to win eGift cards.

If you want to get your customers involved through a contest, social media is the best way to do it. You'll be able to award participants for their engagement in the form of likes, shares, follows, comments, etc. Also, you can require them to do even more like to record a specific video or a song and share it with a certain hashtag. This marketing idea is much of fun.
Run a Giveaway
Image credit: Paula & Chlo
It's rather easy to express gratitude to your loyal customers―give them a Christmas gift or run a giveaway. Showing your appreciation can help boost loyalty from new and existing buyers.

"12 Days of Christmas" campaign has almost become a business card of Paula & Chlo. According to this campaign, they give away a free gift with qualifying orders on specific days. Shoppers know about all the gifts in advance. So, in case a buyer wants more than just a gift, it's necessary to visit the site several times. Moreover, customers can spend even more to qualify for that second free gift. This marketing strategy leads to an increase in conversion rate and in sales.
Sell Christmas Gift Cards
Image credit: Macy's
Macy's pays special attention to gift cards. There is a whole good section of them in their online store. Customers can thoroughly personalize gift cards with images, value, and text. During this busy Christmas time, gift cards can become a way out for shoppers who don't know what to buy as a gift. Selling gift cards in your store, you entice customers to spend more that leads to an increase in sales and revenue.
Publish Holiday-Themed Videos
MVMT has made a video on shipping to chimney with a Christmas spirit. It's not promotional, just informative, i.e., shares new possibilities of the store. But it's funny and makes everyone laugh. Such videos are aimed to create a special festive mood to make this busy Christmas shopping race easier. To improve customers' Christmas shopping experience, you can share videos that will give them a hand: on how to wrap gifts, or best gift ideas, etc.

Join a Charity
Image credit: Campaign
Christmas is a miraculous time. So, why not create this miracle by yourself? Many big brands do this very successfully. This year, John Lewis had a very successful partnership with Age UK.

As a small business owner, you can join a local charity to create brand awareness. As far as these events announce the names and logos of sponsors. So, pay attention to your local charity events to participate in.
Create/Launch a "Thank You" Email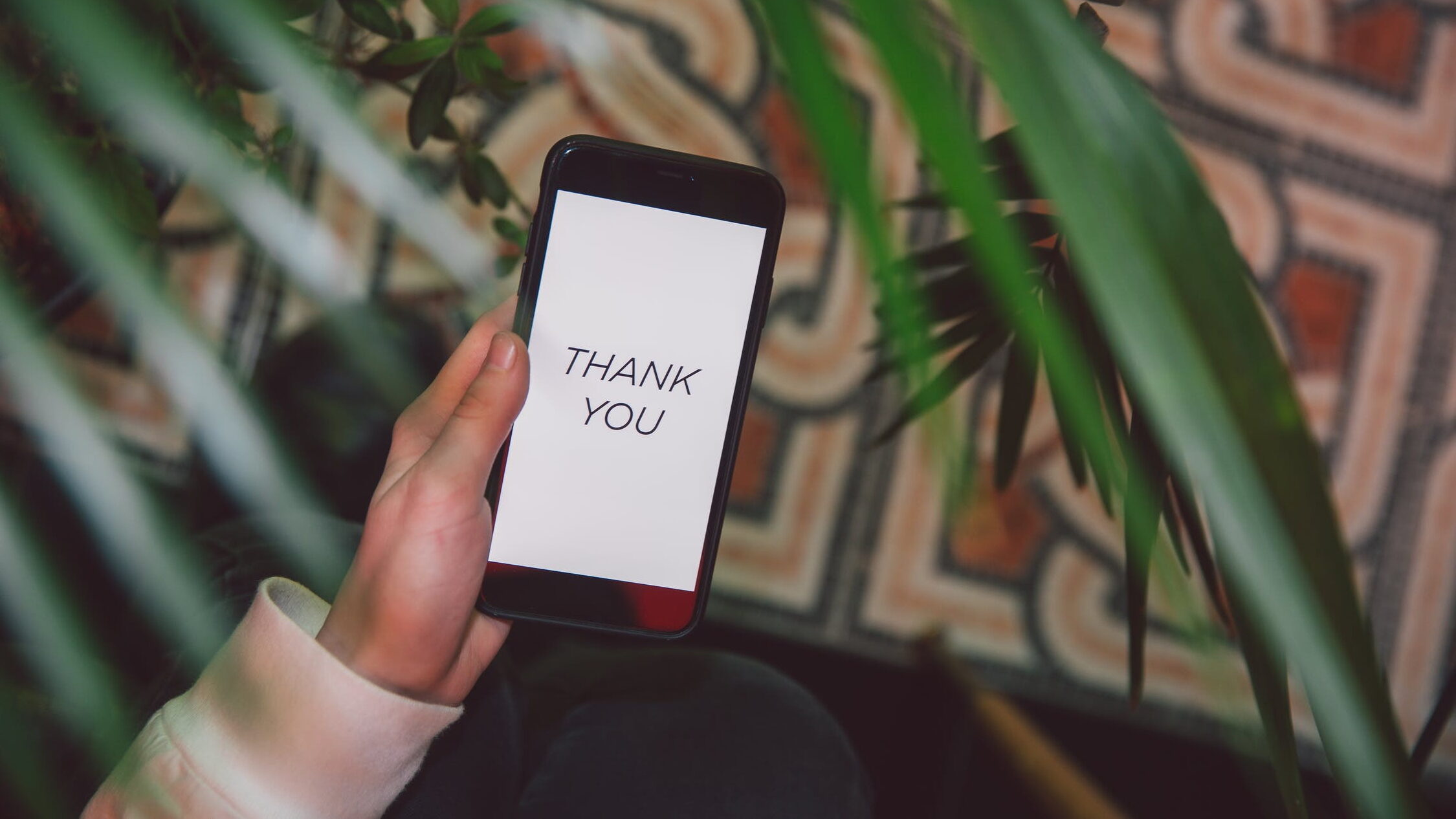 Image credit: Pexels
Each person wants to be appreciated. Everyone who has a subscription in your site should receive a personalized "Thank You" email about how you value them for their support during the year, and that without customers you wouldn't be there. This letter should also consist of a coupon allowing customers to use it on your site. Try to increase customer's interest.
Create Your Story of the Year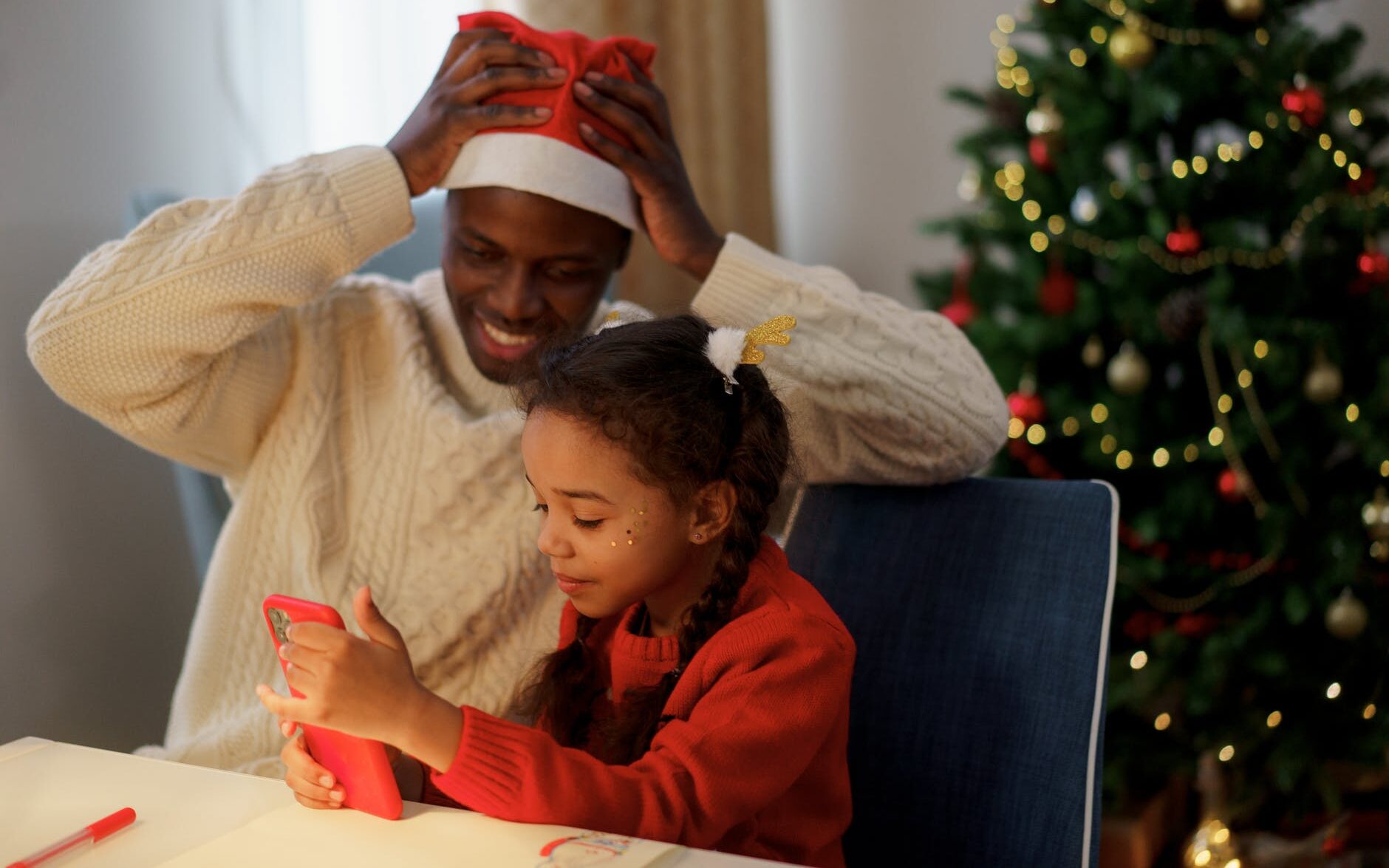 Image credit: Pexels
Form an additional page on your site where users are allowed to insert their photos and videos of special moments of the year and edit them using Christmas-related filters connected with your brand name and share this personalized created story across social media.
Collaborate with Other Businesses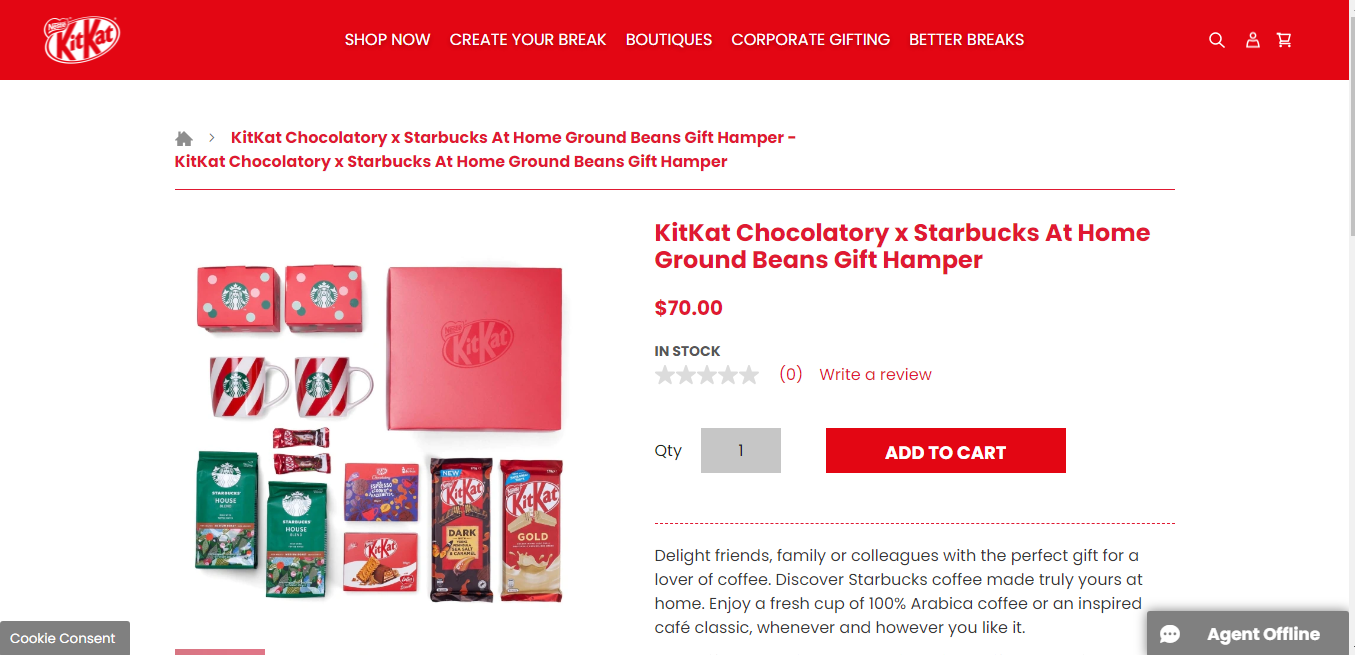 Image credit: KitKat
For instance, if you're selling energy-efficient light bulbs, it'd be convenient for you to team up with lamp sellers offering for sale your bulbs alongside with their lamps, and vice versa. This Christmas collaboration allows you to attract new audiences and increase sales.
Reward Users of Your Mobile App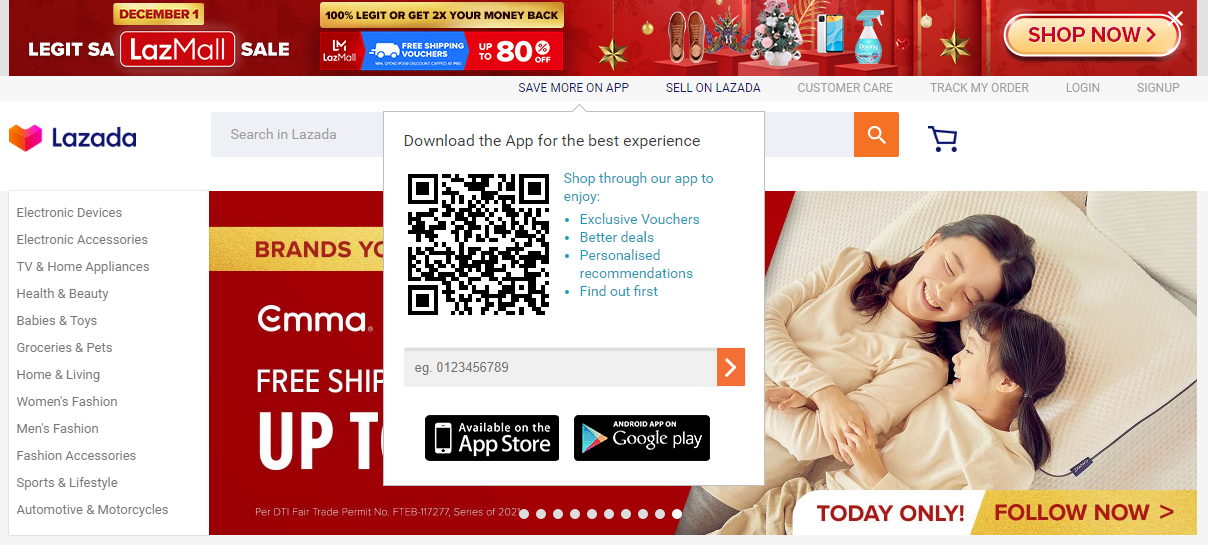 Image credit:
If you have a mobile app for your online store, this idea is for you. Users of the app should be awarded with exclusive offers and special discounts for making purchases through mobile software. For example, you can implement a special coupon system during the Christmas period.
Lazada offers additional discounts for users of the mobile app which aren't available on the website of the store.
During the festive period this idea of additional discounts allows you to increase sales of your goods not only through the online platform but a mobile app.
Engage with Audience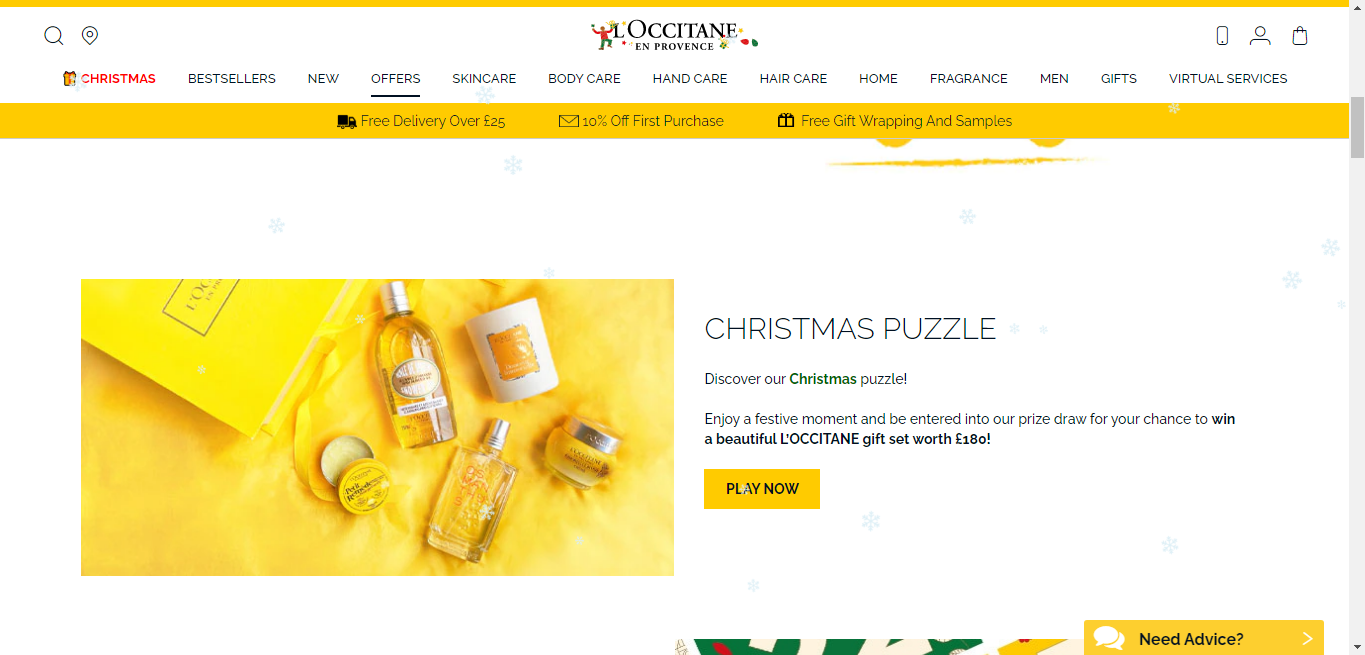 Image credit: L'OCCITANE
To engage with your customers you can create one game for each day during the festive period. For example, a user should find 5 Christmas trees hidden on different pages of your site. Everyone completing the task receives a discount in the store. This idea helps you entertain people and at the same time customers would find out a wide range of goods selling in your store. Your customer considers you observant and sheerly happy to have such clients. Or they may play Christmas puzzles and get presents.
Limited Offers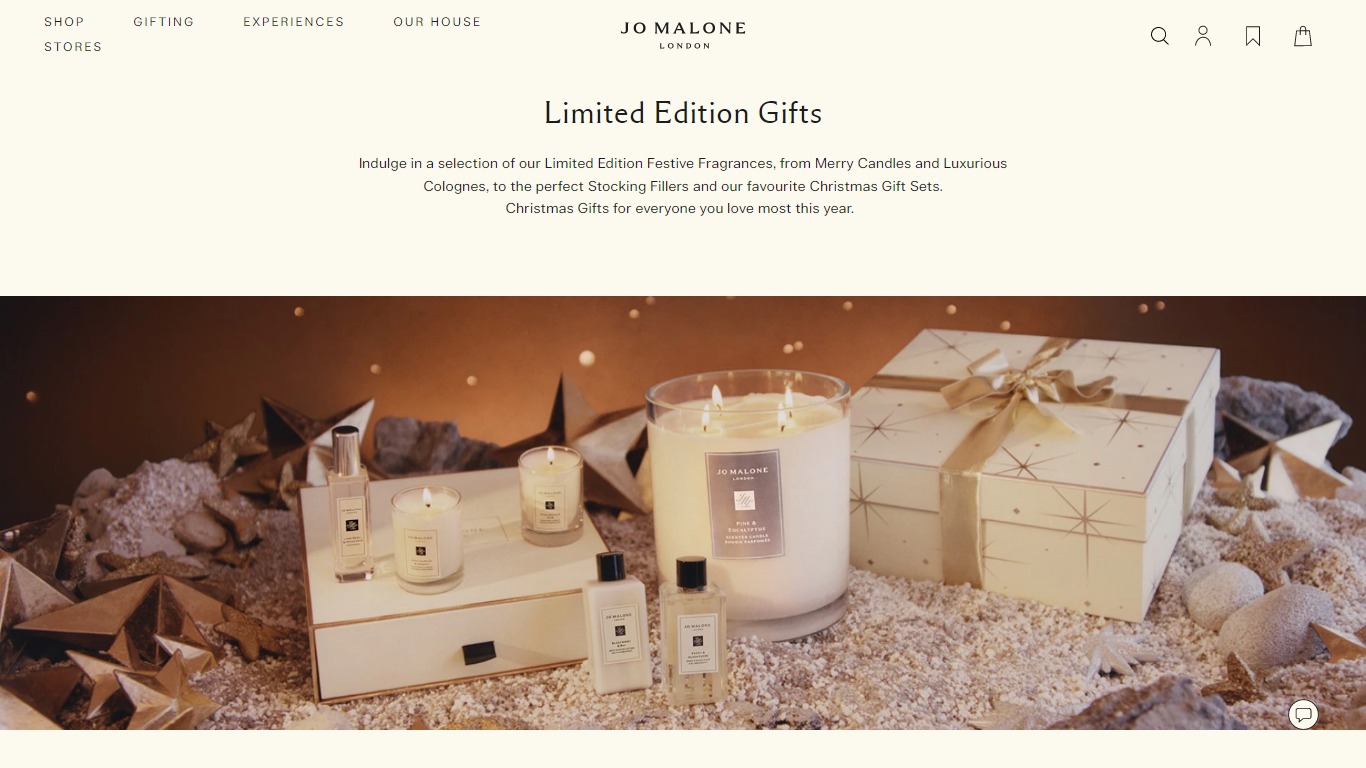 Image credit: Jo Malone
Looking forward to Christmas is allied to a new day promoting unique offers placed on a page that fans will like, comment, share and participate in. Every day you can accidentally choose one winner and give them a prize. Your customer won't forget the feeling of getting a sudden gift.
Bottom Line
All the suggested Christmas marketing ideas can be easily adapted for your small business. Wishing you successfully implement them in your store to succeed during this busy holiday race.