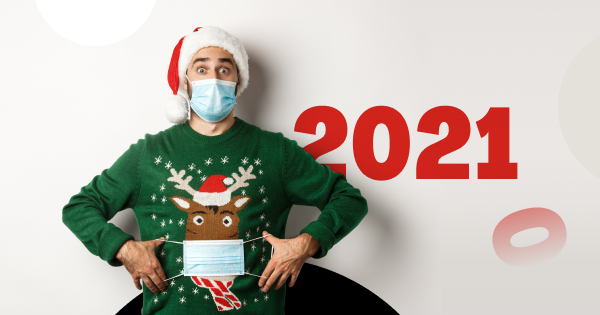 Reading Time:
5
minutes
"Dear 2020, you are dismissed".

Many reflect negatively on the previous year but not us.

2020 was a challenging period with its unique lessons and results.

6 new extensions for Magento 2, 110+ new features, and 240+ bug fixes―the Mageworx team worked hard to improve our existing products, release extensions that are unique for the market, and help Magento 2 merchants adapt for conditions that COVID-19 dictated, and still does.

As we are enjoying the first days of 2021, let's do a flashback and overview the major improvements and changes Mageworx top Magento extensions had.
Six New Extensions

As the pandemic started to spread and take larger precedence, we wanted to pitch in and offer a solution that could help both deliver and receive orders safely.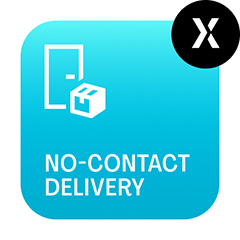 Free No-Contact Delivery/Curbside Pickup adds a label about such option availability to your product pages and enables the required functionality.
But wait, there is more:

We decided to include the functionality to the Store Locator & In-Store Pickup extension, and thus offer another safe means of order delivery for the customers who prefer BOPIS.

Next:

We focused on the new product line, i.e., a range of extensions for marketing automation:

Recent Sales Notifications. The extension adds social proof popups and HTML-text notifications to product pages and boasts 40+ pre-designed customizable templates.
Product Reviews & Reminders. The extension adds extended reviews to product pages and helps automate the process of review collection with the help of email and popup reminders. Design templates for popup reminders are also offered, while emails can be customized using the default Magento 2 functionality.
Product Countdown Timers. The extension adds countdown timers to your product pages, while you can choose from 20+ customizable pre-design templates to make timers as attractive as possible.
What's the best part?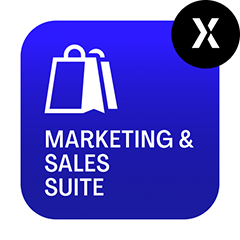 The Marketing & Sales Suite was released. It combines a variety of Mageworx marketing and sales extensions, offers a design gallery for the functionality it adds, and helps ease your team members' routine by adding, automating, and setting up multiple processes. They include the following features:
Extended product reviews
Rewards program
Popup and email reminders to collect customer feedback
Personalized discounts
Popup and HTML text recent sales notifications
Stock status display
Product countdown timers
You are welcome to learn more about the Marketing & Sales Suite extension in the dedicated review in our blog, or head straight to the full list of features here ?: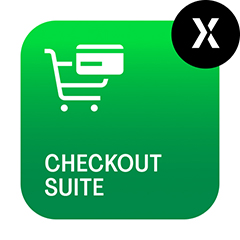 The release of the One Page Checkout Suite extension marked the end of the year.
Hand-in-hand with the Mageworx UX specialists and designers, we focused on building a maximally positive customer experience for one of the most important destinations for an eCommerce site―checkout.
The One Page Checkout Suite uniquely combines the powers of Store Locator & In-Store Pickup and Delivery Date, adds two corresponding tabs for the desired delivery option with the relevant fields, and eliminates the number of steps to check out.
Simply put:
Your customers will enjoy the possibility to fill in all standard and custom fields on one checkout page, leave comments, specify the preferred delivery option and date, create an account, activate discounts and coupon codes, etc.
Learn more here ?:

Magento 1 EOL
2020 was exciting twice as Magento stopped supporting Magento 1. (Apologies for the irony ?)
Following the official EOL, we announced what the future would be like for our Magento 1 solutions:
Mageworx continues free lifetime support of all our Magento 1 extension buyers.
No feature, but security updates only are released for our Magento 1 modules since June 30, 2020.
Extensions that are critical for Magento 1 stores will be still available.
You can shop our Magento 1 extensions here ?:

Extensions Update
Magento 2 experienced several new version releases in 2020.
What does this mean for you?
When upgrading, you must be sure that any third-party extension you are using is compatible with the new Magento 2 version.
At Mageworx, we do our best to test each extension and ensure it supports the new Magento 2 version to the full.
Thus:
Multiple extension updates included adding such support.
But if we do point a finger and go into details: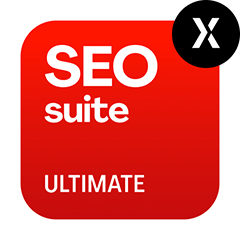 SEO Suite Ultimate has added about ten new features. Some of them include:
GraphQl support for SEO rich snippets and SEO redirects
Adding the alternate hreflang URLs to Mageworx XML sitemap
Google listing preview feature
Active From―Active To dates for custom redirects
Also:
More than 15 bugs were fixed. Multiple SEO-related requirements were updated.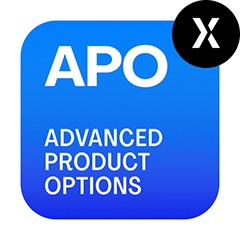 Advanced Product Options has added seven new features. Some of them are as follows:
Images overlay
"Price per character" price type for text options
GraphQL (PWA themes) support
Full products+options import/export from M2 to M2 functionality
Dynamic options functionality (the feature to calculate product price based on custom values entered by the customer on the front-end)
"Shareable Link" feature
Additionally:
65+ bugs were fixed. Performance improvements were made, including front-end performance optimization.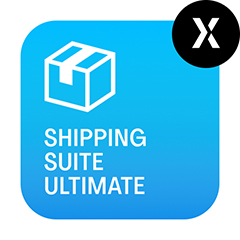 Shipping Suite Ultimate has improved the work of the shipping rules with Magento 2 MSI. Now, the conditions by the stock attributes support the inventory sources. You will need to install the free compatibility patch from our Github.
The following functionality has also been added:
New condition for shipping rules: Subtotal incl. tax
Tax to subtotal with a discount (rules condition) when the "catalog price: includes tax" setting is enabled
Phone number to Rule/Zone conditions
City and street to Zone conditions
Compatibility with the latest version of the TIG_PostNL module
New setting for the rates validation: include tax in the subtotal. It allows you to check rate availability based on the subtotal, including tax
All DHL methods to the list of shipping methods in admin (domestic & non-domestic)
Feature to sort the shipping carriers on the front-end
About 25 fixes were made for the extension.
Store Locator, In-Store & Curbside Pickup has added:
Update of store hours via API
"Ready for pickup" email notifications
Functionality to send emails to the stores/locations when new orders are placed
Sort by distance functionality
Ability to send a separate email template for orders with the pickup shipping method
Static block on success page for orders with the pickup shipping method
Google maps Autocomplete for search functionality
Possibility to use the extension without MSI
The module also enjoyed multiple bug fixes and performance improvements in 2020.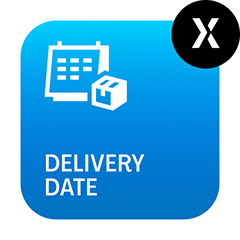 Delivery Date experienced multiple improvements that affected:
Delivery date and time localization in the emails
Delivery date calendar localization in the checkout
"Cutoff" time functionality
Entire date format
Delivery info block in order view
Additionally:
Besides bug fixes, the extension has added:
Delivery variables to the invoice and shipment emails
Functionality to set the cutoff time per product
Ability to disable delivery date selection by a customer (the "preselected delivery date" setting must be enabled first for correct work of that feature)
Non-working days per product
Cutoff time per time limits
Support for DHL methods (domestic and non-domestic)
Support for configurable products (estimated delivery can be dynamically displayed for each configuration now)
Displays the delivery date values according to child settings on the configurable product
Ability to filter delivery dates using product salable qty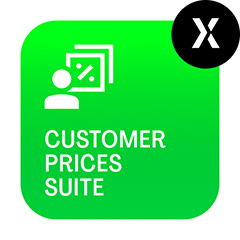 Customer Prices Suite has significantly added new improved import/export and REST API support.
The module fixed about a dozen bugs.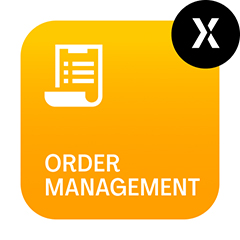 Order Management experienced a massive update in 2020. 20+ issues were fixed. The following functionality was added:

Feature to synchronize orders when loading the orders grid
Feature to synchronize orders using Magento 2 cron
Comments during invoice/shipment creation
New column: Qty per SKU (per product)
Possibility to configure and add disabled products to order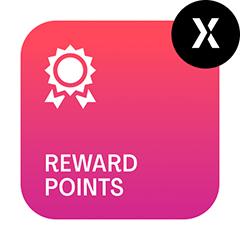 If you are running a rewards program using our extension or still have doubts about Magento 2 Reward Points, last year, we fixed a handful of bugs for the module to make it even more powerful. The following features were added:
New event for customer registration
Compatibility with Mageworx Multi Fees (now the fees can be paid using the points)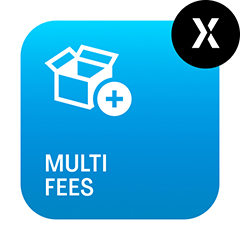 Multi Fees―that allows adding such extra fees as gift wrap, handling, and payment fees―has added:
Detailed fees block to order totals in the email
Functionality to add multiple fees to cart on a single API call
Compatibility with Klarna payment method
Setting "Label" for product fee block (Product page)
API support
Min amount for percent values of fees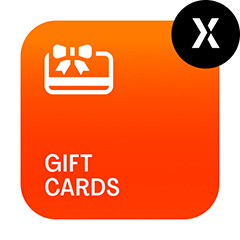 Gift Cards has added the Gift Card Product amount validation when added to cart and the setting "Send Email From" for the gift card codes to define the store-view (language) to use when sending the gift card emails.
About ten bugs were also fixed for the extension.

***
Don't forget to keep your extensions tuned to enjoy their new features and improvements! ?

Recap
We thank our customers, partners, and affiliates for being a part of the Mageworx community.
Thank you for supporting us, and trusting us with your businesses!
Let's hope that 2021 will be even more exciting! ?