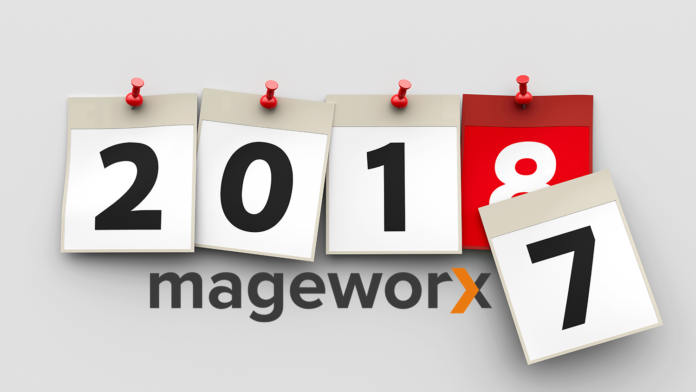 Reading Time:
4
minutes
2017 was a big year for MageWorx.
We've officially become a Magento Select Partner, released a long-awaited SavvyCube 2.0, launched an AI startup, partnered up with the leading Magento agencies, rolled out new products and implemented more than 500 updates of our Magento extensions and Shopify apps.
As we reflect back upon the year, we'd like to share all this success with you.
This is YOU, who have continued to support us and invest in our products and services. And without you, MageWorx wouldn't be where it is today!
With that said, let's have a look at the company's achievements in 2017.
MageWorx Becomes Magento Select Extension Developer


This year, we have been honored to become a Select Magento Partner.
With this partnership, we've received a Magento Quality Label for creating products with excellent performance, scalability, logical and efficient coding structure.
Additionally, we've got access to:
• pre-official Magento release versions,
• the Enterprise functionality of Magento 2.
All that has contributed to the ultimate quality of our products and services.
Release of SavvyCube 2.0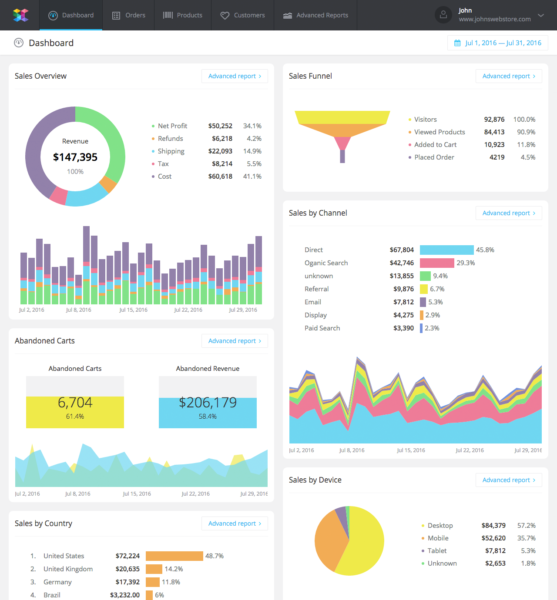 You've been patiently waiting for it for quite a while, and now it is here!
The new version of the SAAS eCommerce analytics for Magento has been equipped with an array of new features and improvements that include:
Completely redesigned User Interface;
New Dashboard that provides a merchant with a high-level overview of the store's performance; Revenue Breakdown, Purchase Funnel, Abandoned Carts, Purchase Channels, Devices, Top Countries and other charts conveniently depict all the sales data at the granular level;
Product and customer Profiles that display how each product has been selling, and how each customer has been purchasing over a period of time;
A collection of Advanced Reports that provide functionality to drill down into the data, and slice-and-dice it by multiple dimensions, metrics, and attributes;
A capability to connect multiple Magento stores and Magento installations enables users to analyze each store individually, or view the combined analytics for them all;
And dozens more.
Follow the link to learn more.
MageWorx Invests in AI Startup


This year, MageWorx committed to invest in Botscape, a technology startup specializing in developing chatbots for everyday human needs.
Woxy Messenger Shopping Assistant is the first product collaboratively developed by the MageWorx and Botscape teams. This AI-powered extension creates a personal relationship with your visitors and optimizes sales funnel based on customers' behavior.
Magento and Shopify New Products and Updates
In terms of development, 2017 was a very fruitful year. Our team released a bunch of truly unique solutions for Magento and Shopify eCommerce platforms. On top of that, we've updated our existing products to make them even more powerful and advanced.
Below are the most important releases of 2017.

We've completely reconsidered the logic of the extension and added over 50 new features. All that made this product the most technically advanced and feature-rich solution for Magento 2 shipping on the market.
The new version allows users to take full control over shipping: add an unlimited # of custom shipping carriers, methods and rates, create custom shipping zones, set up all possible types of shipping rules and restrictions and more.
Advanced Product Options for Magento 2
This was perhaps the most highly anticipated update of the year.
The extension has been equipped with such frequently requested features as Product Options Dependency and Image Swatch.
Also, the stability of the product was significantly enhanced – now it seamlessly works with any volume of product data. Last but not least, the extension has become the only product options solutions that is fully compatible with the functionality of Magento 2 Enterprise.
Order Management / Order Editor
In 2017, we've also released a complete set of tools for Magento 2 order management.
With the updated Order Management and Order Editor extensions, you can overview each order with 28 extra essential parameters, implement 20 more mass order actions, modify literally any order details and quickly synch additional order data.
As for our Advanced Product Options app for Shopify, we have:
added the unique Turbo mode that lets instantly load any # of options;
put an app on a cloud-based hosting with optimized load balancer — this approach ensures uninterrupted workflow of the app and guarantees its stable performance.
These updates made the app the most stable product options management solution on the Shopify market.
Woxy
Our most innovative product for Magento 2 — Messenger Shopping Assistant has also received a couple of long-awaited features.
Now, the extension is capable of:
sending alerts about order status updates and tracking info right in Facebook Messenger app
accepting orders right from Messenger via Quick Checkout (available for the US stores only).
Also, this year we've significantly improved the functionality of these extensions: File Download and Product Attachments, Multi Fees, Gift Cards; released a couple of small, yet really useful Magento solutions: GeoLock, Prices per Customer and Donations Suite.
Partnerships
In 2017, we've continued building a network of partners with the leading Magento agencies and individual Magento developers.
These are just some of the companies that have become our parsers this year.

Want to become MageWorx partner? Follow this link to apply.
Charity
Our company continues to support kids in need.
This Christmas, we organized a charity campaign for one of the Belorussian Orphanages.
Before Christmas we visited the orphanage and organized a big Christmas party with lots of fun, cheer and gifts.
* * * * *
As you see, 2017 has been a BIG and productive year for MageWorx. And again, without you, our customers, we wouldn't be able to make it all happen.
Thanks for inspiring us, motivating us and keeping us going!
See you in 2018!