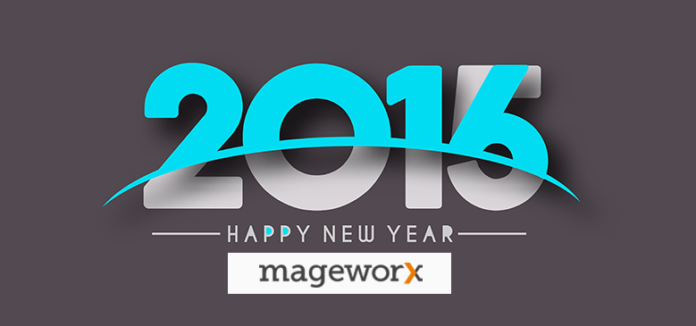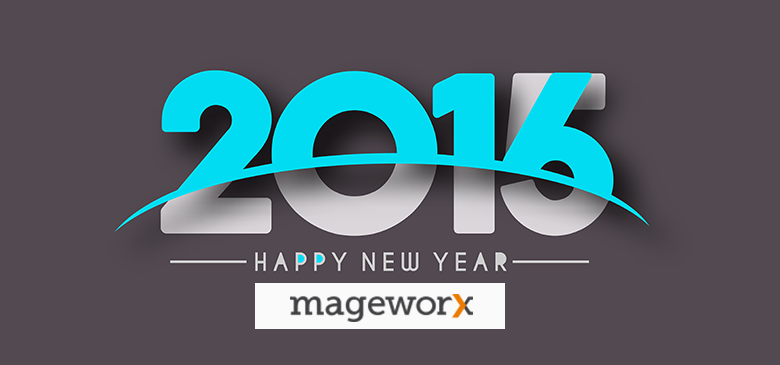 Reading Time:
3
minutes
As 2015 draws to a close, it is a good time to take a look back at some of its highlights.
Definitely, it was a big year for the whole Magento industry. Also, it was an interesting, challenging and very productive year for us, the MageWorx team.
In this post, I've summed up all 2015 moments that got us excited and inspired us the most. This is a brief recap of why this year has been so special for us (and why we think 2016 will be even better).  

Magento1 Development

It was a very fruitful year for us in terms of Magento1 product development.
Our team released 7 fully-fledged solutions intended to address specific needs of Magento store owners:
Also, we have issued 128 updates that significantly enriched the functionality and improved the performance of our Magento1 modules.
Magento2 Development

As you probably know, 2015 is the year when a long-awaited Magento2 was finally released. MageWorx was one of the pioneers, who started developing solutions for the new version of the platform.
At the moment we have already released 4 extensions and are working on 3 solutions. 

Here is what you can find in our Magento 2 extensions store now, and what will appear there in the upcoming months:
Coming in January – February 2016: 
Gift Cards — most advanced gift card solution for Magento 2
Order Management — a set of useful tools to edit/archive Magento 2 orders
Advanced Product Options — custom options templates management toolkit
File Downloads — allows adding downloadable attachments (pdf manuals, video tutorials, etc.) to any product, CMS page or static blocks
Webtex Acquisition, Investment in SavvyСube

Last summer we completed the acquisition of Webtex Software.  As a result, MageWorx has expanded into new product niches and strengthened its current positions on the market.
Also, about half year ago, we committed to invest into SavvyCube – advanced SAAS-based Magento analytics service.
In about a month, we are expecting to release SavvyCube 2.0, that will be the most feature-rich affordable Magento analytics toolkit on the market.
New Members of MageWorx Family

This year our team has expanded to a total of 20 highly-qualified Magento professionals.
We welcomed 7 new members ranging from Software Engineering to Support and SEO.
MageWorx and Charity
This Christmas MageWorx organized a big charity campaign to support kids in need.
During 3 weeks 5% of every order made on our website was spent to purchase presents for kids in one of the Belorussian Orphanages. Additionally, we managed to involve a couple of other local IT companies, who also contributed to help the kids.
Before Christmas we visited the orphanage and organized a big Christmas party with lots of fun, cheer and presents.
* * * * *
As you see, 2015 has been a BIG year for us. And the most important – without you, our customers, we wouldn't be able to achieve all that.
Thanks for inspiring us, motivating us and keeping us going!
See you in 2016!