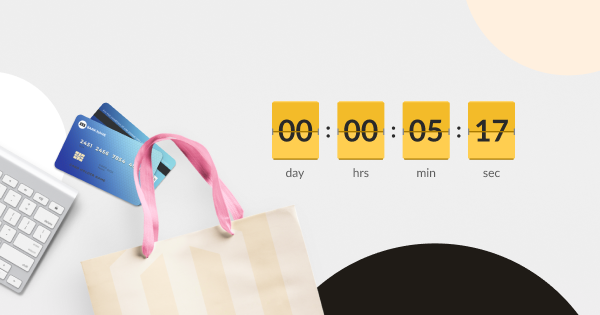 Reading Time:
6
minutes
How many times did you find something in a store and thought 'Oh, maybe I'll buy it later? There is no need to do it right now, I'll better look for it in other stores'? Many people are thinking that way while shopping. Some of them simply leave a store. Others can add a product to their carts and then completely forget about it anyway. And it doesn't mean that they didn't want to purchase that product. We just love to put things off.
Let's find out if sales countdown timers are still working in 2020.
Sense of Urgency and its Effectiveness
Sometimes it is useful to stimulate customers, suggesting better offers, giving discounts, and creating a sense of urgency. For instance, if a customer sees that a certain offer or price is available only for 48 hours, they start to think like that: 'It would be great to buy this item right now. Otherwise, I can miss out on a bargain'.
And here countdown timers come to the rescue to the eCommerce store owners. By applying them you can set a specific value to the onscreen timer and show your purchasers how much time is left before the price increases. It sounds like a good idea, doesn't it? However, it's a well-known marketing ploy, thus many customers know about it.
Due to human physiology, it works. People always attach significance to time, trying to finish their business in time, finding more spare-time, and so on. We cannot merely ignore such an important thing. Therefore, accentuating urgency countdown timers can help you boost the conversion rate and increase sales.
Even if we deal with skeptical customers, who know how this system functions, there is a chance that they make a purchase. Since customers aren't aware of all the details, they can't feel certain about whether there will be the same offer in a couple of days or not.
But remember, if you want to build trust between your eCommerce store and the customers, don't overuse this feature. Otherwise, applying countdown timers doesn't contribute to the increase in the number of orders.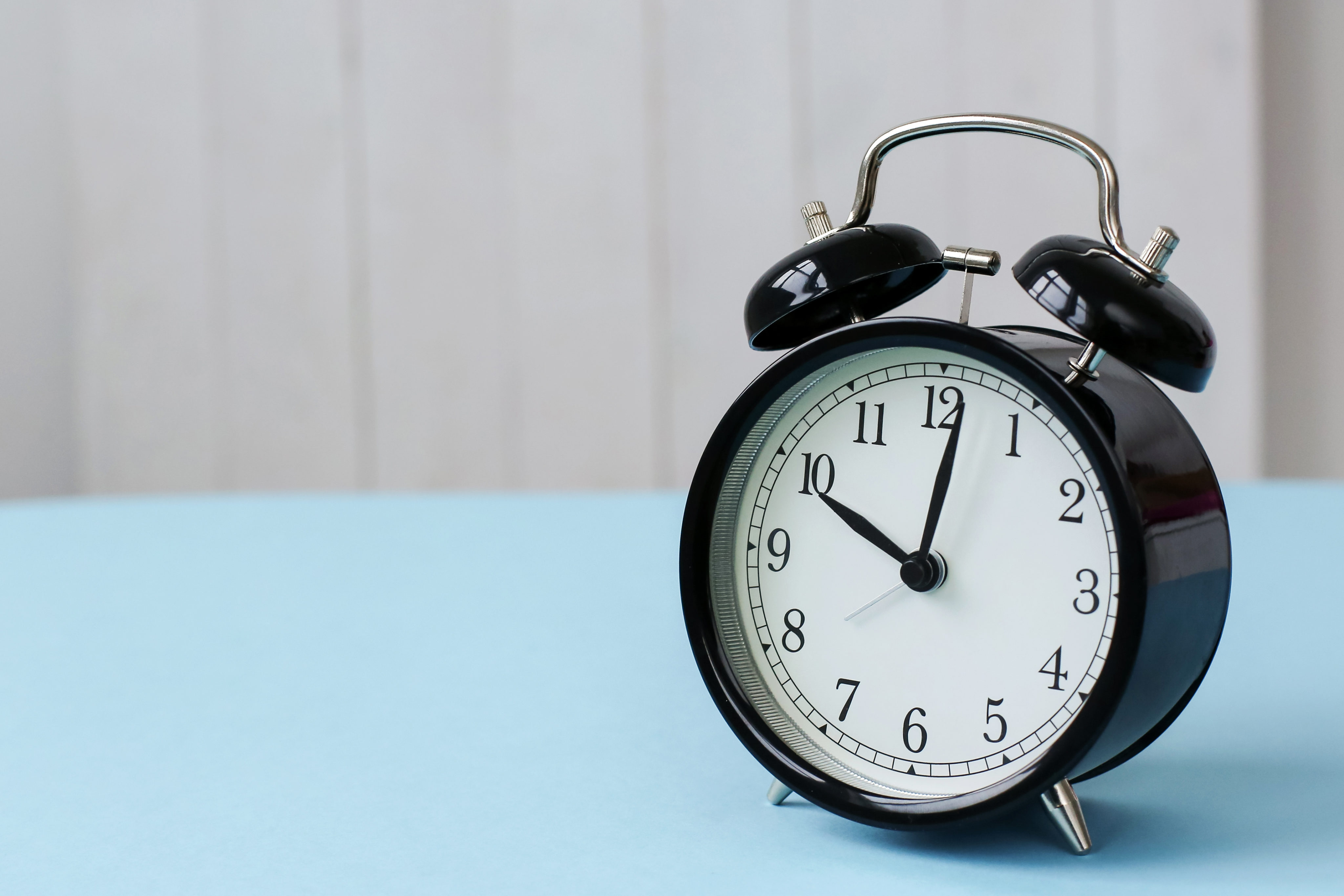 Personalization and VIP Status
Personalized marketing is developing and developing rapidly. Who doesn't enjoy the feeling of walking into a store and being recognized and welcomed? We all delight the personal touch, and this is no less the case when it comes to eCommerce marketing.
Personalize your countdown timer to encourage purchasers to buy now. If you use an email countdown timer, a personal message with the recipient's name will more likely involve that customer in shopping. Or you can set the timer on the product page to count down the time to use a personalized coupon.
Moreover, give your clients a feeling of exclusivity. For example, send emails that count the time of signing up for VIP access to a new line of clothes. Many customers want to receive VIP privileges, so some of them will sign up, as there is not always a second chance.
People love when they are treated in a special way. Thus a personalized countdown timer contributes to capturing the customers' attention. And by adding such simple improvements, you increase the countdown timer efficiency and stimulate sales.
Free Delivery
The potential of countdown timers is bigger than it might seem at first glance, so leverage every feature of them to get a profit.
You can offer free shipping to your customers. But does such an offer draw purchasers? Probably a couple of them pay attention to it, but the majority consider this offering too ordinary and pass over it. In this case, display the time left on an offer of free delivery on the product page or in the email sent to a customer. With the help of the countdown timer, this offer feels like something that needs to be taken advantage of immediately.
As a result, a greater number of customers will make purchases in your online store, increasing the selling.
As you can see, countdown timers are still working when used correctly. However, not always eCommerce platforms have enough capacity for creating good countdown timers. Then various extensions come in handy. MageWorx has recently released a new Product Countdown Timers extension for Magento 2. Let's see what features and facilities it has and how the utility will it be.

Magento 2 Product Countdown Timers Extension Features
Sense of Urgency
With the help of this extension, you can set up countdown timers to display how much time (including days, hours, minutes, and seconds) is left. Establish a special price for your products and specify its start and end dates. This brings forth to your customers a sense of urgency, the advantages of which have already been described above. The Countdown Timers extension doesn't limit you in the number of timers. Thus, you get to put into practice as many timers as you need. If several timers are applied to the same item, point out the priority for them.
You can attach countdown timers to the specific manually chosen items or the whole groups of products. Moreover, apply timers to certain purchasers or customer groups. And if you want to restrain countdown timers to determined customers, you can readily do it with this extension.
Countdown times perform as perfect visual prompts, reminding the customers of advantageous proposals. Through Countdown Timers extension, you'll stimulate customers to make the decisions faster and speed up purchases.
Smart Countdown Campaigns
The Magento 2 countdown deals extension permits to streamline the Admin's responsibilities. If a special price is applied to the products or a catalog rule is added, Magento 2 countdown timers can turn on automatically. You can customize all the values and set the parameters you want.
Work automation has always borne fruits. Having no need to set the countdown timers manually every time, you can focus on other tasks. That will increase the efficiency of the store.
Timers for Product Sale Campaigns
Visualization of limited offers contributes to the rise in demand. You can use different types of timers to make the sales campaign more catchy to your purchasers. Timers can also be activated automatically, depending on the values you set.
For instance, if you're launching a Christmas sell-out, establish the countdown clock showcasing the time before the sales campaign begins. Customers will see that clock every time they visit the online store, waiting for some better offers to come. Such a mode arouses interest in them, drawing attention to your products.
Or, you can set up the countdown timer displaying the time remaining before the campaign ends. This way, you're creating the fear-of-missing-out on the offer and a sense of urgency. Customers will try to make all the purchasers before the sell-out ends, increasing your sales.
Personalization
As we know, targeting is a neat marketing tool. And it works pretty well. Distinguish certain customer groups and propose different offers to them. The Countdown Timer extension allows you to assign countdown timers to certain customer groups or store views. And if you want to restrict timers to determined customers or customer groups, you can also easily do it.
There are better chances that a certain target audience will notice your offer and then buy a product. Thus, by adding countdown timers to products for specific groups of customers, you can convert casual visits into sales.
Appealing Mobile-Friendly Design
Design is another important side of creating an accomplished countdown timer. People are pleased to look at a beautiful picture because it evokes positive emotions in them and a desire to make a purchase. So, concern about the design of the timers to draw the customers' attention even more effectually.
The Countdown Timer extension for Magento 2 has more than 20 customizable and ready-to-use templates. You have an opportunity to pick any of them, customizing it according to your preferences. We advise you to make it look catchy, but not too defiantly. Change its style and color, add promo text and experiment with the templates. It's convenient to work with this extension, as you can preview the template in the backend.
Properly designed countdown timers are capable of capturing visitors right off the bat. And this is exactly what you need to achieve. Managing this extension, you can invite and excite purchasers to attractive promos.
Final Thoughts
In a nutshell, the countdown timers are still working, arousing customers' excitement and curiosity. Using them, you can assist the promotion of your top-selling products. And generally, enhance selling.
This Magento 2 Product Countdown Timers extension promotes the development of your store, inducing customers to make advantageous deals faster and buying more. The functionality of the Countdown Timer extension for Magento 2 is onefold and out-of-the-box. It has lots of useful features such as timer design, for example. It would seem it's such a trifle, but a large number of design templates provide you great opportunities for making your Magento 2 store more dynamic and beautiful.
If you are wondering whether to install this extension or not, weigh its advantages and disadvantages once again and draw the conclusions. However, our recap is simple: countdown timers are optimal tools for attracting customers and increasing sales. They afford ground for the realization of your marketing strategies and an increase in online sales performance.