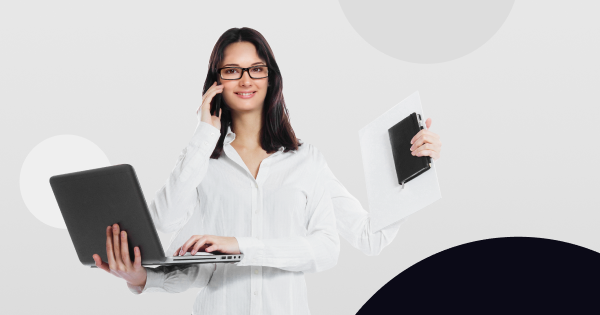 Reading Time:
3
minutes
Growth-oriented brreands opt for marketing automation. Its significant advantages include saving time (74%), better customer engagement (68%), timely communication (58%), and increased sales opportunities (58%), according to Adestra's Marketer vs. Machine Report.

In this article, we won't focus on what marketing automation is and why you need it in your Magento 2-based business (please see this ultimate guide for detailed insights). We will cover our new Marketing & Sales Suite extension, the functionality it offers, and its value for your business.
Idea Behind Mageworx Marketing & Sales Suite
Either small or big, many business owners struggle with the same problems when it comes to marketing. Frequence. Having started content marketing, email marketing, social media, etc. you can't do it periodically. Yes, it's critical to test the waters and the effectiveness of new campaigns to decide what brings actual value and well worth the time and effort. But when started, one needs to build regularity if you want to see tangible results in your activities.

Conversely, regularity may lead to routine. For a marketer who craves creativity and new endeavors, it means performing the same activities day after day with no time to concentrate on and come up with innovative ideas for the niche.


Plus, if you are just launching and do not have a marketing department yet, setting, tracking, and performing marketing and sales activities on your own can become quite overwhelming and time-consuming.

Magento 2 Marketing & Sales Suite offers to fill this gap by helping you or your team members start and automate a range of routine marketing and sales activities while concentrating on the research of new ideas and creativity.
Who Will Benefit from our Extension?
Regardless of your company's size, the number of team members in your marketing team, B2B, or B2C transactions, there's a rule of thumb when it comes to automating marketing and sales activities in a business.

You must understand who your customer is and build a predictable communication process.

As easy as that. As soon as you do the research, you will clearly understand what workflows are the most time-consuming in your company or need improvement. These are the processes that should be revamped and automated.
What Does Marketing & Sales Suite Currently Offer?
The suite combines the powers of a handful of Mageworx extensions intended for marking & sales departments and adds its unique functionality. With the extension, you'll be able to build and automate the following processes:
Product review collection. Our email and pop-up reminders get displayed/sent upon a specific trigger. Thus, you will enjoy the ability to collect customer feedback instantly and make the offerings more credible.
Detailed product feedback display. While default Magento 2 has the functionality to display product reviews, many find it insufficient. Today, it is a good style for a merchant to reply to product reviews. Plus, customers are happy to mention the pros and cons of their purchase, attach images, leave recommendations, etc. This a pure win-win. You get to strengthen product credibility with detailed reviews and collect feedback for improvement, while your shoppers are more satisfied with the possibility to share their experience.
Social proof & recent sales notifications. According to the Optinmonster stats, 88% of customers seek recommendations from friends and family before making a purchase. Social proof helps build trust in your brand, while recent sales notifications are a well-known psychological trigger that creates a fear of missing out (FOMO). Either as a pop-up or HTML text, you'll be able to display social proof on all/specific product/category/CMS pages.
Stock status display. A progress bar that displays the stock status comes in handy as one of the means to create FOMO, especially if a product is on sale.
Countdown timers. Yet another effective tool to keep your shoppers from postponing a purchase decision that can be automated. With 20+ design templates for the timers, you will get to specify the start and end dates for your sales campaigns, as well as specify products you wish the timers were displayed on.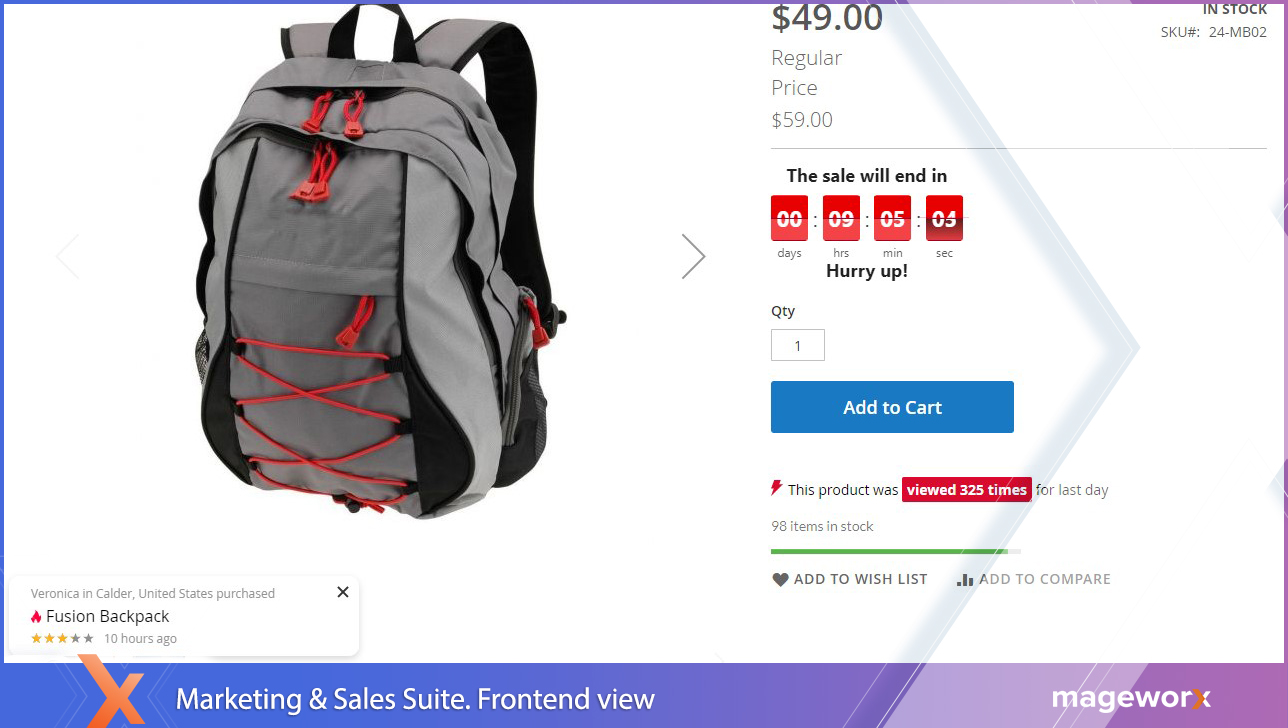 Discounts personalization. As we see an increased number of online retailers, customer-tailored offers start playing an even more significant role. With the extension, you will be able to create cart rules and discounts based on what products a customer bought in your store or the total amount of money spent. Such unique deals will bring personalized deals and help stimulate customer purchases.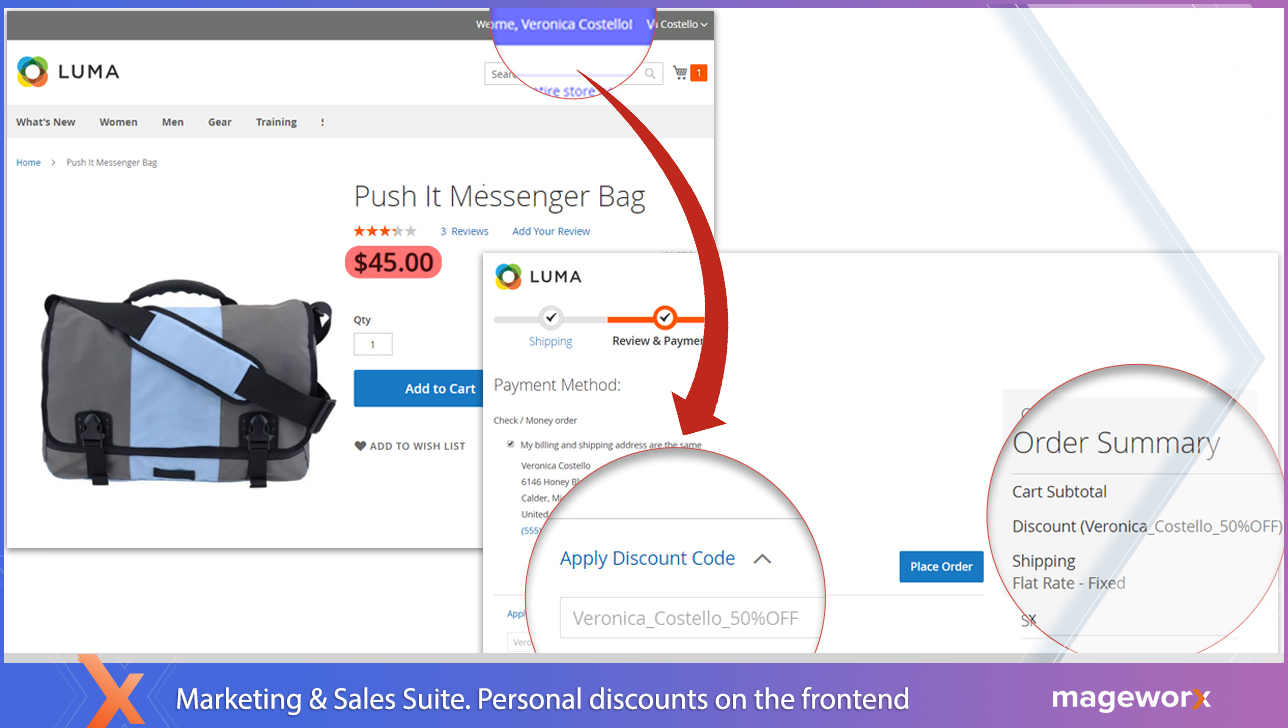 Reward points program. Marketing & Sales Suite includes all the functionality offered by the Reward Program extension. It means that you get to have-it-all and introduce a sufficient rewards program.
Wrap Up
If you've ever wondered how to automate your campaign in Magento 2, we've got a solution. Our Marketing & Sales Suite has been tailored for business owners and your teams to cater to various marketing & sales needs. It is a tool that allows replacing and automating redundant tasks while concentrating on higher-order activities.

Check out the frontend and backend demos, do your testing to see whether the suite meets your business needs to the full, and enjoy increased sales. Don't hesitate to come back and share your experience with us.