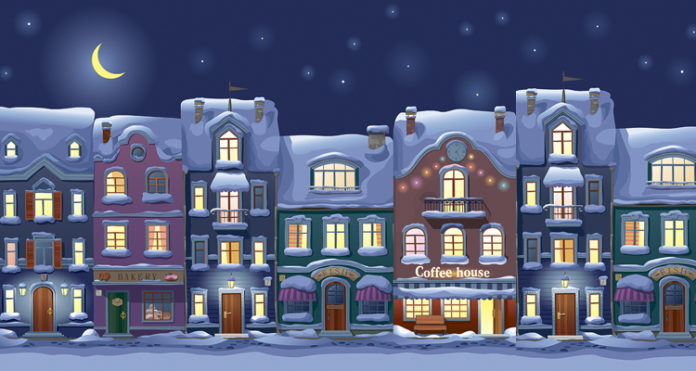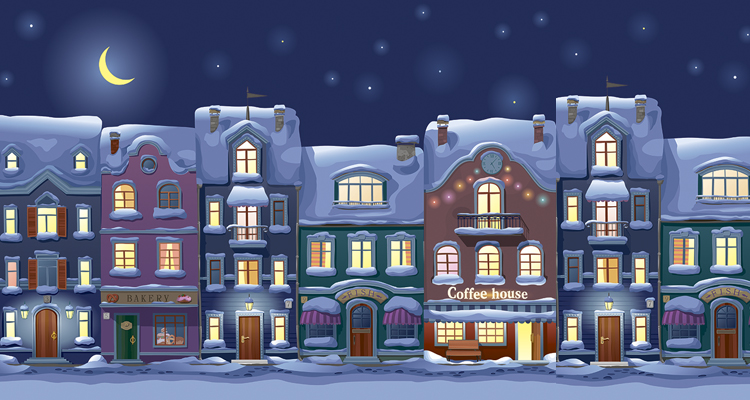 Reading Time:
4
minutes
Good news, ecommerce merchants!
As Christmas nears, shopping malls look much like a beehive or every-man's-nightmare: huge crowds fighting for a bargain, endless checkout lines and overcrowded car parks. The final flourish is YOU, carrying a bunch of bags and boxes through multiple stores or dragging kids in and out of shops.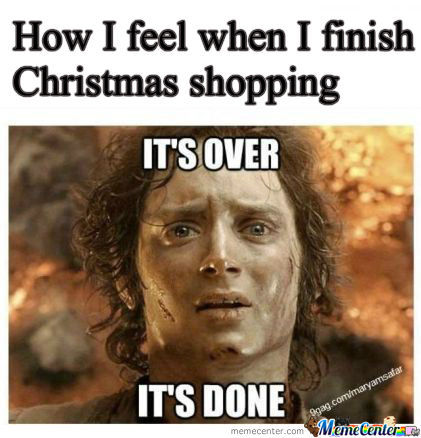 This is where online shopping is quite a nice alternative.
Facts say it all, this holiday season: 
67.4% of U.S consumers (eMarketer)

77% of U.K shoppers (Rubicon project)

56% of Canadians (Searchenginepeople)
plan to shop from the comfort of their couch with no stress, traffic headache, and crowd.
Impressive volume aside, every holiday season e-retailers unwind their creative potentials to maximize sales and keep customers back.
Need inspiration or ready-to-use holiday ideas?
Here are 5 ecommerce marketing tips based on buyers psychology that will help you reach out to your customers and catch their attention during the festive period and later.
1. When Less is More
Being a true shopping-lover I hate only 2 things: a hefty price and a zillion number of things to choose from.  In the former case, I leave the store immediately, in the latter case after about 20 minutes of searching for a perfect pair of jeans or whatever I give up. Because it's too exhausting.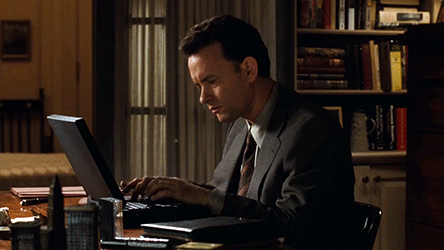 The limited selection is an ideal time and nerves-saver, say numerous research. And I can't but agree here! 
As most people aren't shopping for themselves during holidays, creating specific categories for travelers, mothers, star wars fans, etc. is a win-win.
When retailers create a far narrower product selection, customers reduce the so-called 'tyranny of choice' where they choose nothing at all.
The data suggests that a more focused shopping experience where people have no need to constantly compare & choose, generates more sales. 
How you can use it:
Provide suggestions based on age, gender, interests, and price to give people gift ideas.
For example, you can simplify shopping experience by adding holiday-specific categories, like "Gifts for Men/Women/Teens", "Stocking fillers', "Gifts Under $30" or "Shop by brand' possibilities.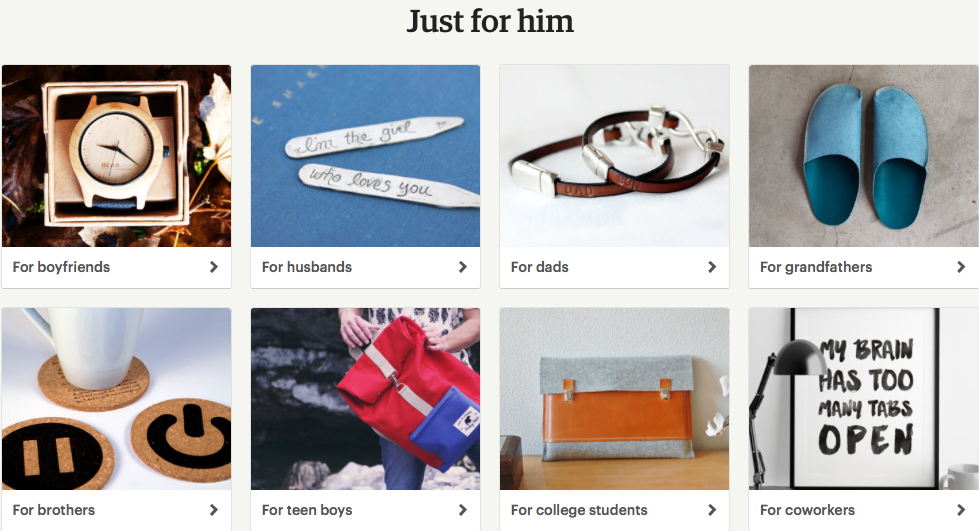 Draw the customer's eye to the main category. Use holiday colours or imagery that invokes the feeling of Christmas magic expectations.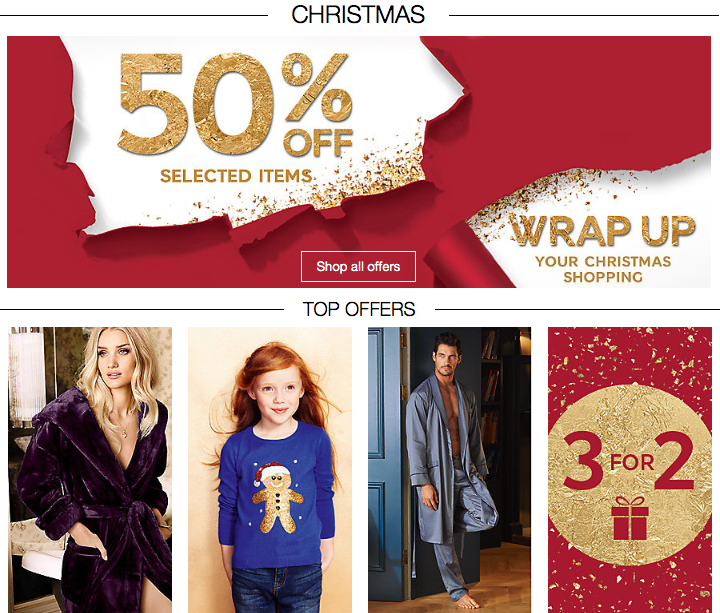 2. Millennials Boom
Millennials are setting the pace as the largest cross-section of consumers today. And these selfie-taking and hashtag-obsessed consumers expect online stores to match their requests.
How to market to millennials? Be where they are.
According to the Dynatrace Survey, this holiday season:
60% of millennials will be doing more mobile shopping than last year
56% of millennials will be doing more shopping on their smartphones and tables
So, if your business sells primary to the Millennial generation, take heed and get mobile. But don't forget that ALL shoppers primarily use mobile to find best deals, promo codes, read reviews or compare prices.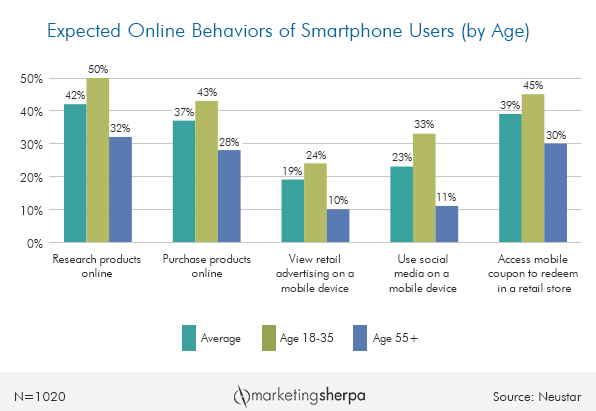 How you can use it:
Mobile is eating the desktop web and is poised to become a massive chunk of retail revenue. But only for those retailers who do it right.
Shoppers often complain about the slow download, horizontal scrolling, images not rendering properly, poor navigation, etc.
That's why in order to maximize sales opportunities retailers should either use responsive design or create a dedicated mobile version.
3. Join the Bright Side 
Christmas is the perfect time to spread a little magic into this crazy world through the 'Joy of Giving'.
Numerous research on happiness suggests that the most satisfying way of using money is to invest it in others. This can have a variety of forms, from buying a cup of coffee to a friend to donating to a charity that helps people, animals or nature.
Besides, sharing joy and giving back to those who are in need make us feel happier, healthier and wealthier.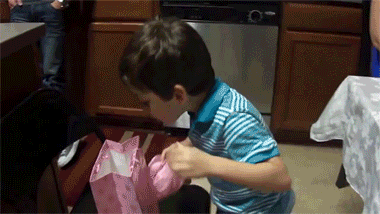 How you can use it:
Create a Christmas donation campaign or implement a donation program to your site, dedicate your time as a volunteer or draw people's attention to the cause you support with the content marketing content – videos, printable posters, landing pages, blog posts, etc.
Related:  5 Ways Supporting Charities Can Benefit Your Ecommerce Business
As an example, I want to share with you my favorite Christmas charity campaign from eBay which donated toys to children in need.
4. Superpower with Amazon
Want to extend online presence beyond your commerce store and start selling on Amazon?
According to a new survey by BloomReach shows that Amazon has utterly dominated the holiday selling season in online searches, shopping, and sales.
73% of customers plan to buy from Amazon this holidays.
71% are planning to spend more than a quarter of their shopping budgets on Amazon.
31% are planning to leave even more than half of their holiday funds.
What's more, Amazon alone attracts a heck of a lot of visitors monthly – an average 188 million! And all those visits can turn into revenue growth.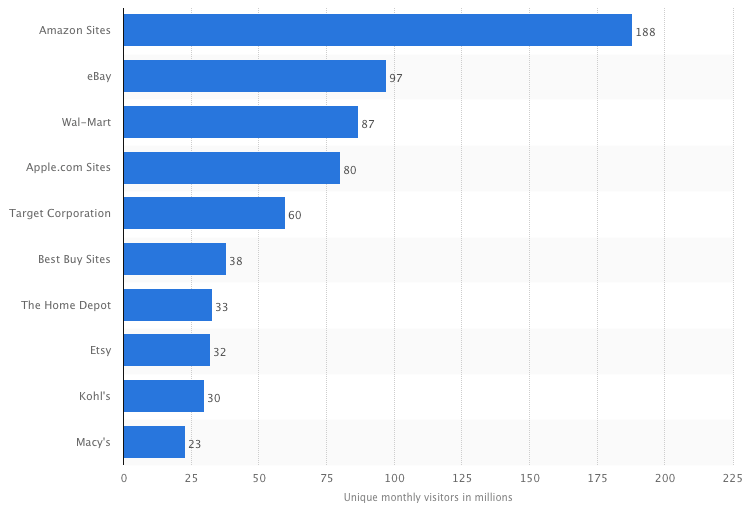 According to an Amazon executive, retailers report about 50% increase in sales when they join Amazon Marketplace.
Next time you hear it's too complicated or it's a fail to unlock extra new revenue for your business with Amazon FBA  – think of this picture.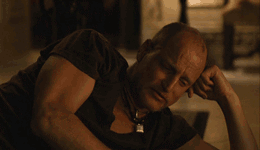 5. Procrastinator's Paradise – Gift Cards 
According to the newest Retailmenot Shoppers Trends Report, 9 in 10 (91% ) of Americans have had to buy last-minute holiday gifts. The reasons for that vary: from being undecided on what to buy to being busy or simply forget.
64% of holiday shoppers deem gift-cards as the most popular last-minute gift. That's why you can't go wrong with the gift cards option on your site.
What's more important, gift cards are popular regardless of the season. The stats say it all – 70% of shoppers plan to buy cards during the spring-summer season for birthdays, weddings, graduations, etc.

How you can use it:
According to a new report by Shullman Research Center – retailers must ensure that gift cards are wrapped appropriately, have an appealing package or design and are made easily accessible.
Bottom Line:
This is it. MageWorx team have tried to pick up the juiciest ecommerce holidays trends from 2015 that (according to the all available data) will be on top in 2016. Any trends to add? Feel free to share your thought in the comments.
Cheers.