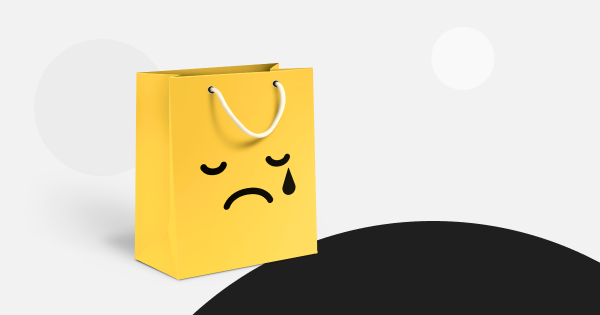 Reading Time:
10
minutes
Shopping cart abandonment solutions are an overlooked but easy and efficient way to increase your revenue. Every time a customer leaves items in their cart, it's like you're leaving money on the table. Meanwhile, cart abandonment ties up your inventory, preventing you from selling to other customers.
In these and other ways, cart abandonment cuts into your revenue. Fortunately, the negative effects of shopping cart abandonment can be avoided with some simple strategies.
Learn how to track your shopping cart abandonment rate, how to understand why customers are leaving items in their carts, and how to recover lost sales by following seven simple shopping cart abandonment solutions.
What Is Shopping Cart Abandonment?
Shopping cart abandonment happens when an eCommerce customer initiates an online purchase but ends the process before completing the sale. This includes cases where the customer ended the transaction deliberately as well as instances where the customer wanted to complete the transaction but was unable to do so.
Because abandoned carts cut into sales revenue, online retailers track digital shopping cart abandonment rates to understand the causes better and mitigate losses. Recent eCommerce trends show that abandonment rates have increased during the COVID-19 pandemic as more consumers have turned to online shopping.
According to Jordan Elkind, vice president of retail insights for customer data and identity platform Amperity, digital shopping cart abandonment rates increased significantly year-over-year during the first half of 2020. Where the comparable period in 2019 saw average abandonment rates of 85.1%, this grew to 94.4% in 2020. Some analysts see this as reflecting a growing trend for consumers to treat online shopping as a type of window shopping that serves to pass the time.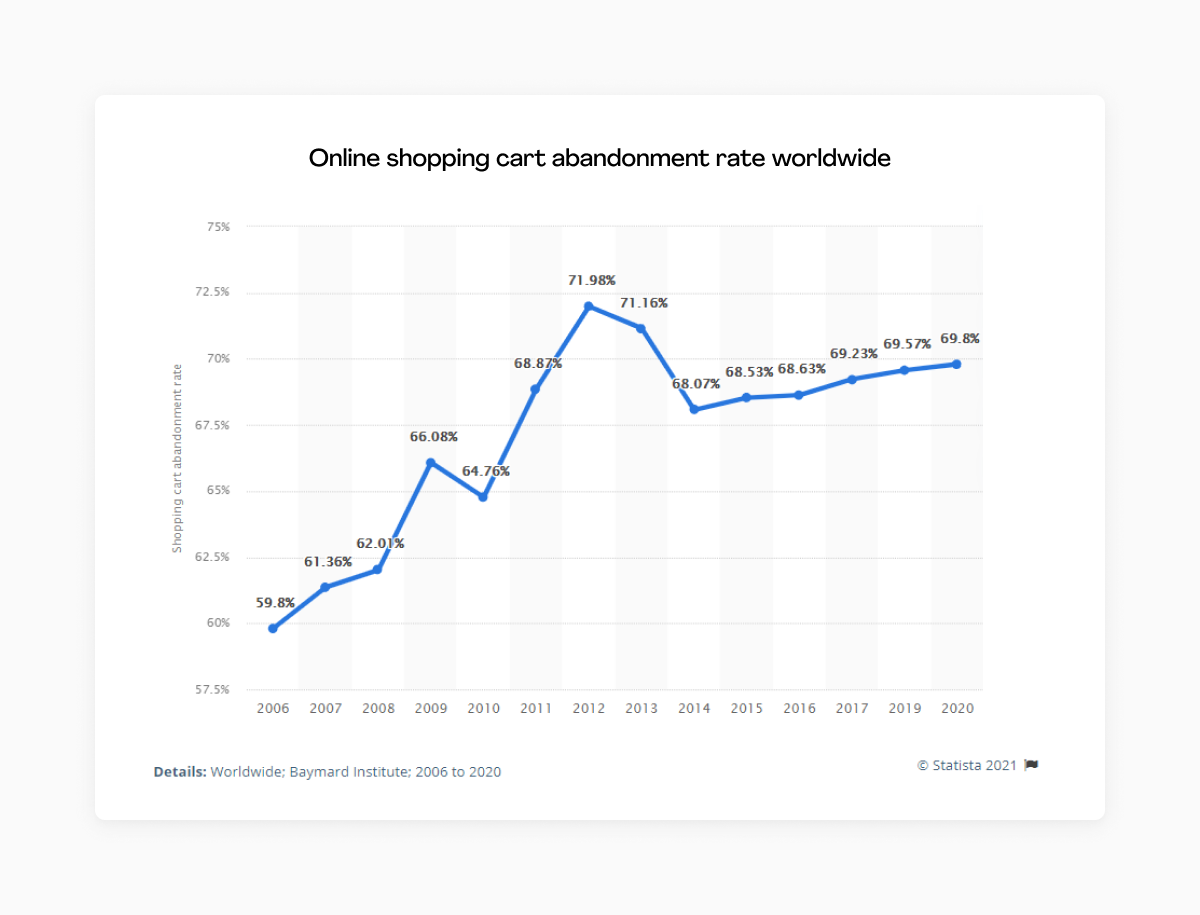 Image credit: Statista
Negative Effects of Shopping Cart Abandonment
When visitors abandon their carts, it has a number of negative effects on companies. The most evident is the lost sales opportunity. This directly reduces your revenue. It also indirectly costs you money and harms you in other ways:
Reduced revenue per visitor promotes lower customer lifetime value
Lower customer lifetime value makes it more difficult to estimate your customer acquisition costs and plan your marketing budget accurately
Abandoned carts can create misleading website analytics data, such as data suggesting that particular product pages aren't converting as well as they should or signaling exit intent when there was initially an intent to buy
If you're delivering ads to people who added items to their cart with no intention of buying, you may be wasting ad spending and lowering your ad click-through rate
If you're running ad retargeting campaigns, you may end up spending more money to attract visitors who you already spent money to attract before they abandoned their shopping cart
Competitors or malicious parties may deliberately load items into their shopping cart and then abandon them, making inventory unavailable for genuine buyers and effectively stealing sales leads from your site
These negative consequences make shopping cart abandonment a major concern for eCommerce store sites.
How Does Shopping Cart Abandonment Affect Inventory?
When an online shopper places an item in their cart but doesn't purchase it, the quantity of that item available to other shoppers drops. This means that not only do you lose the sale from the abandoned item, but you risk losing a sale to another buyer who would have made a purchase. This doubles the damage done by the abandoned shopping incident. Meanwhile, your inventory count becomes inaccurate.
If this happens on a large scale, it may trigger logistics problems as you try to restock items that haven't actually been purchased yet.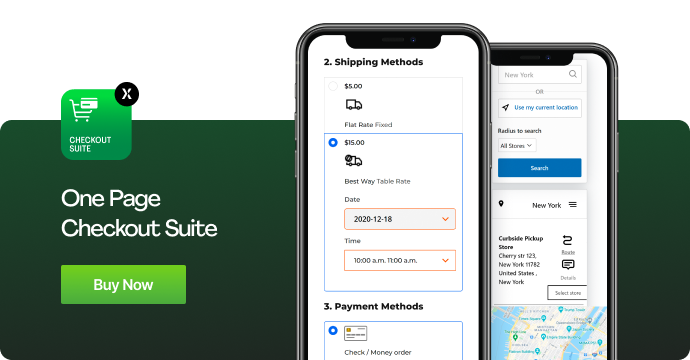 How to Determine Your Shopping Cart Abandonment Rate
To calculate your shopping cart abandonment rate, start by taking the number of completed transactions over the time frame you're measuring. Divide this by the number of shopping cart transactions initiated. This will yield a fraction representing the number of transactions that were not abandoned. Subtract this fraction from 1 and convert the result to a percentage by multiplying by 100. This will give you your shopping cart abandonment rate.
This procedure can be expressed by the formula:

Here AR represents abandonment rate, TC represents transactions completed, and TI represents transaction initiated.
Your web development team can set up your site to track your abandonment rate automatically.
5 Reasons Why Customers Abandon Their Shopping Cart
Shopping cart abandonment typically occurs for a number of common reasons. Indeed, 2021 data from the user experience research firm the Baymard Institute identified the top reasons users abandon their carts:
High extra costs (cited by 49% of respondents who abandoned carts during the past year)
Being required to create an account (24%)
Slow delivery options (19%)
Long or complex checkout processes (18%)
Lack of trust in the security of credit card information (17%)
Another 17% cited not being able to see costs upfront, closely related to high extra costs, making cost concerns and surprises by far the leading cause of cart abandonment. Other leading reasons why users abandon their cart include website crashes, unsatisfactory return policies, lack of payment options and declined credit cards.
Let's break down the five top reasons for shopping cart abandonment.
1. High Extra Costs
A buyer who would be willing to pay for the advertised price of a product might change their mind when they see what the total cost is after hidden fees are added on. Fees that may trigger buyer hesitancy include shipping cost charges and taxes.
On many sites, these additional fees aren't displayed until the checkout process is nearly complete, leading some buyers to change their minds about purchasing at the last minute.
2. Inconvenience of Being Required to Create an Account
The more effort buyers have to exert to buy a product, the more resistance it creates to completing their purchase. Some sites require shoppers to create an account to buy a product since this makes it easier to follow up with customer service or marketing.
Unfortunately, this requirement also requires more effort from buyers, as well as requiring them to overcome any hesitancy about providing their information. Consequently, requiring buyers to create an account may backfire by motivating them to abandon their purchase instead.
3. Slow Delivery Options
Fast shipping options from eCommerce retailers have conditioned consumers to expect a speedy delivery. If a shopper is about to check out and sees that the delivery will be slower than they were hoping or expecting, they may decide to abandon their cart and seek a quicker shipping option. They may check if you have other shipping speeds they can choose, or they may give up and go to another vendor.
4. Slow or Complex Checkout Processes
Shoppers want a fast, easy checkout experience. If your checkout page gets too slow or complicated for them, they may decide to bail out. For example, if they need to click through several screens to complete their purchase, they may decide it's not worth the effort.
5. Lack of Trust in Shopping Cart Security
Online shoppers are trusting you with their credit card information and financial security. If your site or checkout process doesn't instill confidence, they may decide the risk is too high to share their information.

How to Recover Lost Sales: 7 Shopping Cart Abandonment Solutions
Fortunately, the most common causes of abandoned shopping carts can be mitigated through simple cart abandonment strategies. Some of the simplest but most effective cart abandonment solutions include:
Optimizing site performance
Streamlining the checkout process
Offering guest checkout options
Being transparent with costs
Offering shipping and payment options
Enhancing your cart's credibility
Emailing and retargeting cart abandoners
These methods won't eliminate cart abandonment entirely because there will always be window shoppers as well as customers who encounter checkout difficulties or change their minds. But applying these cart abandonment solutions will address the most common causes of abandoned carts, which can go a long way toward reducing your abandonment rate.
1. Optimize Site Performance
The best way to recover abandoning buyers is to prevent abandonment in the first place. Abandonment prevention starts by providing a smooth customer journey characterized by a satisfying user experience. Your abandonment rates are going to go up if visitors encounter performance barriers that hinder usability, such as:
Difficulty loading your site or your checkout page
Slow shopping cart processing
Problems completing the payment process
Difficulty finding support for help to complete checkout
Avoid these types of issues by optimizing the design of your site and your checkout process. Talk to your web development team about testing your site to identify potential performance issues which may be affecting abandonment rates.
2. Streamline the Checkout Process
Streamlining your checkout process is another key to mitigating shopping cart abandonment. Shoppers are more likely to complete the purchase process when you simplify the steps they need to check out.
For example, returning visitors don't necessarily need to log in if you already have their information stored. If your site uses cookies, you can simplify checkout for shoppers who have already logged in previously.
The fewer fields and screens your buyers need to click through, the easier they will find your checkout process. Consider options such as a one-click checkout that reduce the number of steps buyers need to take to complete a purchase.
No matter how much you simplify your checkout process, some shoppers will still need support. Making it easy for them to find help without exiting the checkout process will reduce abandonment rates. Consider offering support options such as live chat, which can be accessed by customers during the checkout process without abandoning their cart.
3. Offer Guest Checkout Options
While some returning shoppers will appreciate not having to log in, some new shoppers and even some repeat buyers may prefer to make their purchase as a guest without creating an account. Offering a guest checkout option can reduce cart abandonment from this segment of your customers.
There are a number of ways you can handle guest checkouts. One method is to start the checkout process by offering shoppers the option of either creating an account or buying as a guest. If you want to encourage guests to create an account, you can wait until after they've completed their purchase to extend this option. This allows you to respect the wishes of customers who wish to buy as guests while still offering them the option of creating an account should they decide to do so.
4. Be Transparent With Costs
As mentioned above, high extra costs are the leading cause of shopping cart abandonment, and buyers also are more likely to leave items in their carts when they can't calculate costs upfront. Address these issues by being as transparent as possible about costs, preferably before initiating checkout.
To provide transparency, include features that display the total costs of items, including shipping and taxes. The earlier in the checkout process you can do this, the better. For example, you can provide a button on product pages to calculate estimated shipping costs for buyers before they begin checkout.
If a customer's order involves any non-standard fees, be sure to mention this upfront to the extent this is feasible. The same applies to unusually high shipping fees or taxes, such as overseas orders. For instance, your product page might note that shipping is higher for international orders, even if you can't calculate the exact price until the customer provides their location and shipping method.
Of course, some fees can only be displayed near the end of checkout. But seek to minimize price shocks by providing as much information as possible early.
5. Offer Shipping and Payment Options
Shoppers may be less inclined to balk at extra fees when they have some control over them. Offering shipping and payment options can give buyers a degree of control over their total costs.
For example, you might offer several shipping speeds at different price points. Similarly, you might offer the option of paying in installments for a higher fee or paying in a single payment for a discount. Offering different payment methods imparts buyers a further degree of control.
In addition to addressing price concerns, letting shoppers choose their shipping speed can answer the objections of buyers who want items faster. Giving your buyers as much control as possible over their shipping options is a win-win proposition for reducing shopping cart abandonment rates.
6. Enhance Your Cart's Credibility
Consumer psychology plays into abandonment rates, particularly when it comes to trusting your site's security. The more you can instill confidence in your ability to protect buyer credit card information, the fewer sales you will lose over security concerns.
One way you can instill confidence in your checkout process is by displaying trust badges on your site. Companies that provide secure sockets layer (SSL) security can provide you with badge icons to display on your site. Credit card providers and third-party endorsements from sources such as the Better Business Bureau can further enhance your credibility. Additionally, you can provide your own badges for items such as money-back guarantees, free shipping, and no-hassle-free returns.
Another way to instill confidence in your site is to provide visibly displayed customer endorsements. Extensions are available to make displaying reviews and ratings easy.
7. Email and Retarget Cart Abandoners
Even if you deploy all the best cart abandonment strategies, you will still get a percentage of shoppers who fail to complete their purchases. So how do you solve an abandoned cart when it happens? For shoppers who fail to complete their purchase despite your abandonment prevention strategies, you can use a couple of methods to recover sales.
Email Marketing
One major method is email marketing. If the shopper entered their email before abandoning their cart, or if you already have their email from previous visits, you can send them cart abandonment emails designed to encourage them to complete their purchase. Many eCommerce platforms include features that can be used or modified to support this abandoned shopping cart recovery strategy. For instance, Magento abandoned cart functionality can be obtained by combining Magento's native feature for configuring sales emails with third-party apps to target abandoned cart shoppers.
What should you write in an abandoned cart email? The subject line and body should entice the shopper to reconsider their purchase. It may simply remind them that they have items in their cart, or it may offer an incentive such as a discount price.
You can make your email more effective by offering incentives for shoppers who complete their purchases. For example, you can offer discounts or loyalty reward point incentives.
How often should you send retargeting emails? You can set up a series of three to four emails set to go out at designated intervals. For example, you might send an email an hour after cart abandonment, another a day after abandonment if the purchase still hasn't been completed, and another three days later.
Ad Retargeting
Another method for recovering abandoned shopping cart purchases is ad retargeting shoppers who abandon their carts. To use this method, you place an ad pixel on your checkout page. This enables you to retarget shoppers after they leave your site. This method works for shoppers who did not enter an email.
Implement Shopping Cart Abandonment Solutions to Recover Lost Revenue
Digital shopping cart abandonment cuts into revenue both directly and indirectly, with lost sales delivering a double whammy by tying up inventory that can't be sold to other customers. This makes it imperative for eCommerce retailers to track and manage abandonment rates.
Shopping cart abandonment rates can be determined by dividing completed transactions by total initiated transactions, subtracting the quotient from one, and converting the result into a percentage. Users abandon shopping carts for a variety of reasons, including extra fees, the inconvenience of having to set up an account, slow delivery, long checkout processes, and lack of trust.
The factors driving digital shopping cart abandonment can be mitigated by taking proactive steps to address the causes of abandoned carts. These boil down to making it easier for shopping cart users to check out, being transparent about pricing, and ensuring that buyers can trust your site.
When prospective buyers do abandon their carts, following up with them via email can recover a percentage of sales. Together these cart abandonment strategies can help you reduce shopping cart abandonment rates and increase your revenue.
---
About the author: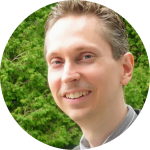 Roy Rasmussen is a contributing writer for Fast Capital 360, an online lending marketplace. He has been a writing and marketing consultant since 1996. Before becoming an independent consultant, he worked as a writer, editor, and proofreader in the financial services and insurance industries.