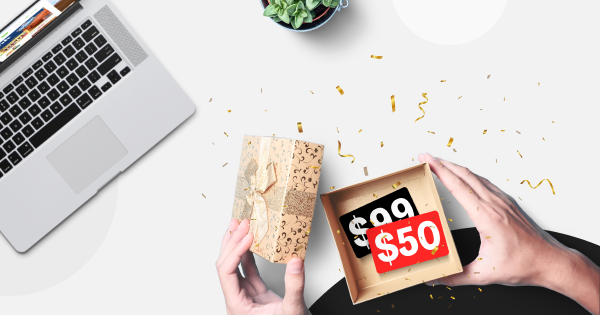 Reading Time:
9
minutes
In today's article, we're going to concentrate on the disadvantages and benefits of gift cards to help you see the complete picture.
And let us be clear about something:
This is NOT "Your best Magento 2 gift voucher for good sales extension" kind of post.
We'll cover scenarios when gift cards selling turns into wasted funds and when not. And what merchants should keep in mind when offering gift card online products.
In fact:
According to Google Trends, the interest in gift certificates keeps growing over the years, just as their market value worldwide.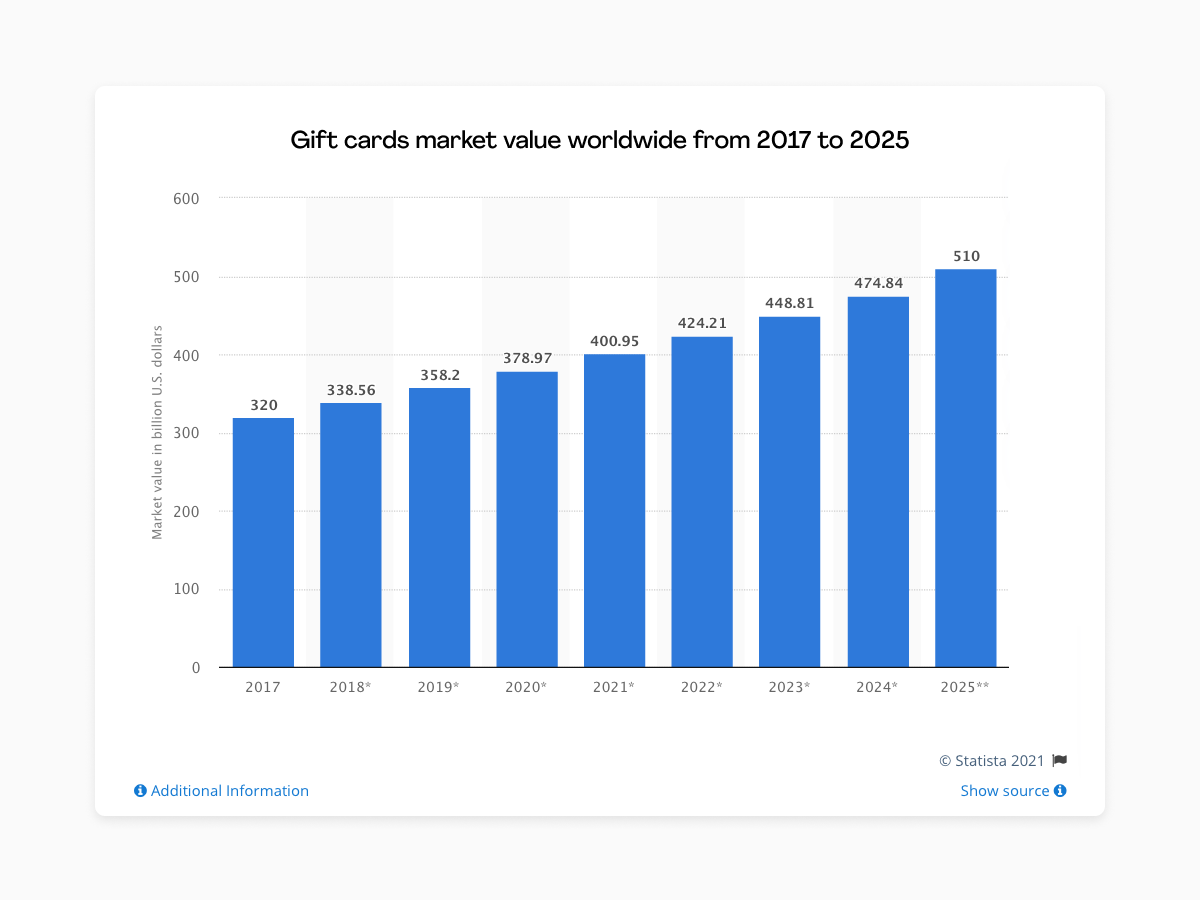 Image credit: Statista
Without further ado, let's kick things off.
Gift Card Definition
A gift card (gift certificate, gift token, gift voucher) is a substitute for cash or credit cards/debit cards payments that shoppers use to make a purchase either at physical locations or online stores.
Subsequently, as such cards can be used both online and offline, there are two of their major types: physical and digital (electronic or e-cards).
You are likely to find data about more gift card types and subtypes online. Nonetheless, they will fall under the two major types that we mentioned above.
Physical vs. Digital Gift Cards
Digital gift cards are electronic instances that have no physical representation. They are unique numeric or alpha-numeric symbols that shoppers get to redeem typically on the shopping cart or checkout pages.
Purchased as a gift card online product, such codes are normally sent to their recipients' email addresses that buyers specify at the moment of purchase. Such emails are often pre-designed by a seller and may offer the print-at-home option.
Physical gift cards are classic plastic or paper certificates that are handed in or sent by regular mail.
Importantly, it's vital for a merchant to allow for purchasing physical cards even when shopping online.
Why?
Physical gift cards remain the most comfortable choice for most shoppers.
Following the best practices from such leading online retail stores as Starbucks, Chipotle, Target, etc., make sure to offer both electronic and printed options when selling such certificates.
Either stored in an app or as an in-establishment card, your customers will enjoy an enhanced shopping experience thank to an ample choice.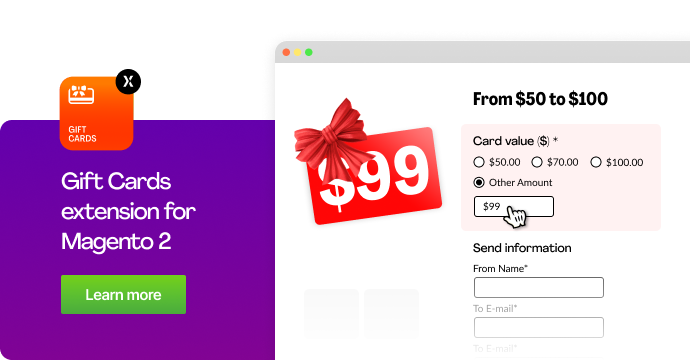 How Do Gift Cards Work
Fast forward 20 years and all are familiar with gift vouchers today.
The majority of people have certainly presented or received a card voucher at least once. You will hardly find a store that doesn't offer them today.
Many CMS such as Magento, Shopify, or Shopware offer modules that help merchants integrate the required functionality effortlessly into their stores (via API as in the case of Magento 2 Gift Cards by Mageworx or by installing software).
Issued by a retailer or a bank, such cards are distributed by small businesses and large corporations as gift products, bonuses, or on-the-job rewards.
But how does a gift card work?
Potential buyers of such vouchers are frequently offered one of two scenarios when considering a gift card product:
To load a specific amount of money onto the gift card, or
To purchase a gift card with a predetermined amount
Before such a present gets used at accepted locations, there are more options you should keep in mind.
Open-loop gift cards.
Here, a gift voucher can be used anywhere where the brand of the card is accepted.
For example, cards with the Visa or Mastercard logo can be used where they are accepted as a payment method.
This card type seems more beneficial from the buyer's perspective as they get to use such cards anywhere they wish to. Yet extra fees are often required to obtain such a card.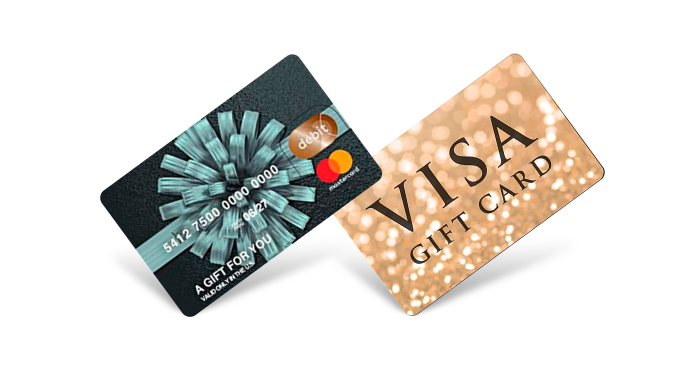 Alternatively,
Closed-loop gift cards.
Issued by specific merchants, such cards can be used in those specific locations and chains only.
For example, Amazon, Walmart, Apple, iTunes, Banana Republic, etc. certificates can be used in any retailer's store, either online or offline. However, there can be brand-specific limitations.
This option seems like the most beneficial from the business perspective.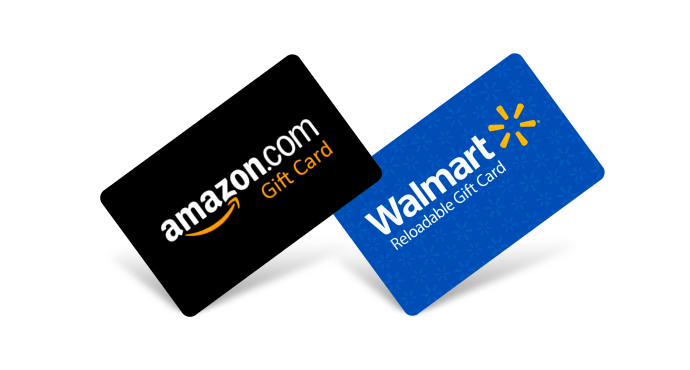 But wait, there is another option,
Multi-store gift cards.
This hybrid has been picking up steam lately. Such vouchers are sold by and can be used at the curated selection of locations.
For example, it can be a Happy Birthday Choice eGift Card with an option to shop anywhere at Subway, Gap, Lowe's, etc.
Such a card provides both choices for its receivers without any extra fees and allows businesses to benefit from this marketing shtick in full.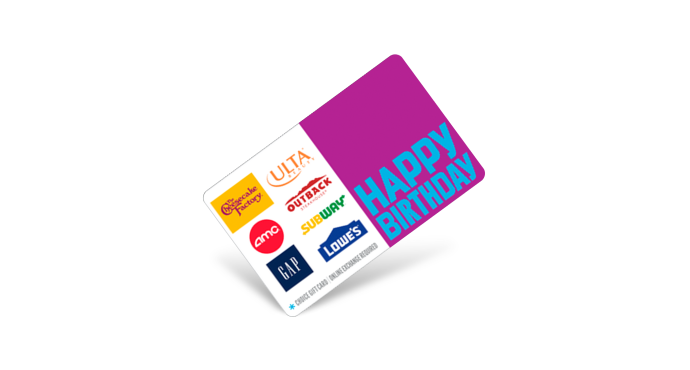 Image source: Giftcards.com
Advantages and Disadvantages of Gift Cards
Many find giving gift cards as a great alternative to wracking their brains trying to find out what presents a person wants. That's probably the primary reason behind such a rush of customers to sales-motivated landing pages with e-cards during the holiday season.
But are gift certificates as beneficial as they seem?
Here're the benefits of gift cards and their drawbacks both from the business and customer perspectives any merchant must know and bookmark.
Pros of Gift Cards
The advantages of gift card selling and giving are undoubtedly different for the buyer and the seller.
We've done our best to help you sort them out:
Gift Cards Benefits for Business
As a result of the COVID-19 pandemic and the way it has shaped shopping behavior, many consumers have turned to e-cards.
Not viewed as a last-minute present any longer, such a shopping option has turned from desirable to an expected gift-giving alternative when shopping online.
Selling gift cards brings businesses a fair number of advantages:
Increased brand awareness. Such cards are known to be the best ambassadors of a business. Companies that offer different types of cards for specific occasions make the best use of viral marketing and have their name promoted via one of the most effective marketing channels―word of mouth.
Fueled customer loyalty. When paired with a loyalty program, the benefits of gift cards become more agile. Mass-marketing is becoming less effective as we live in the era of personalized deals and offers. Shoppers just love one-of-a-kind and more valuable shopping options. Such deals make a brand more memorable, increase brand credibility, and pitch in customer retention.
Higher Average Order Value (AOV). Studies show that holders of such vouchers spend more than the total on their cards. According to Business Wire, the average sum amounts to $59 more than the original card value. Thus, besides attracting new shoppers to your store, you can benefit from increased profit.
For more techniques of how to increase AOV in Magento 2, read here.
Effective returns handling. No matter how good you do it, returns are inevitable. You can offer such vouchers to handle negative customer experiences or as store credits.
Positive brand perception by employees. In the corporate sector, the system of non-cash rewards for your team members has proved itself to be more effective. It helps build a more positive brand perception by company employees and make your team feel valued.
Increased post-holiday sales. The post-holiday season often takes a dive, and sales become slow. Although you've already received your profit when selling a certificate, the chances are high that after a person receives a gift card, they will return to your store (and hopefully not alone) and spend more than the gift card value.
Managing foot traffic. Like SEO Suite will help you make your Magento site Google's favorite, such certificates can be used to manage the users' attention to specific store locations, in case you've got several, or chains. Such cards may add extra 5-10% discounts and thus increase brand performance of a store.
Gift Card Benefits for Customer
Giving gift cards is equally beneficial for the shopper. Either for safety reasons or as a relief from purchasing gifts for fastidious friends, the benefits of gift cards for customers are numerous:
Easy and convenient purchase and application. Under current social and economic scenarios in many countries, gift cards for customers seem like thoughtful presents. With about 77% of Canadian shoppers who plan to purchase at least one gift card, such vouchers have become a simple and familiar means of shopping and gift-giving.
Controlled spending. Especially during the holiday season, hunting for presents can be overwhelming. Some may require help when shopping to avoid bank overdrafts and high spendings.
Choices with no time constraints. Shopping is a time-consuming process both for gift-givers and receivers. It's not a big deal if a person searches for a present for one person. But during the holiday season, long lists with items to buy may turn a festive mood into a burden. Plus, gift cards are not short-term deals. Those who receive a gift card generally have up to 5 years to redeem it.
Cost-effective delivery. While free items delivery is what many customers expect when shopping online, some retailers are unable to offer such an option. To buy a certificate means to avoid extra charges thanks to the availanility of email or print-at-home vouchers.
Discounts. Discounted certificates are not new. While some sellers may offer cards 5-10% less than their actual value, there are certificates that come with an extra for the card receiver.
Importantly, make sure to distribute your cards via credible retailers only to avoid fraud and scams.
"Guilt-free spending". Often used in psychology, this term describes why gift cards for customers are more advantageous than cash. In the case of such a present, the feeling of guilt about treating themselves gets eliminated.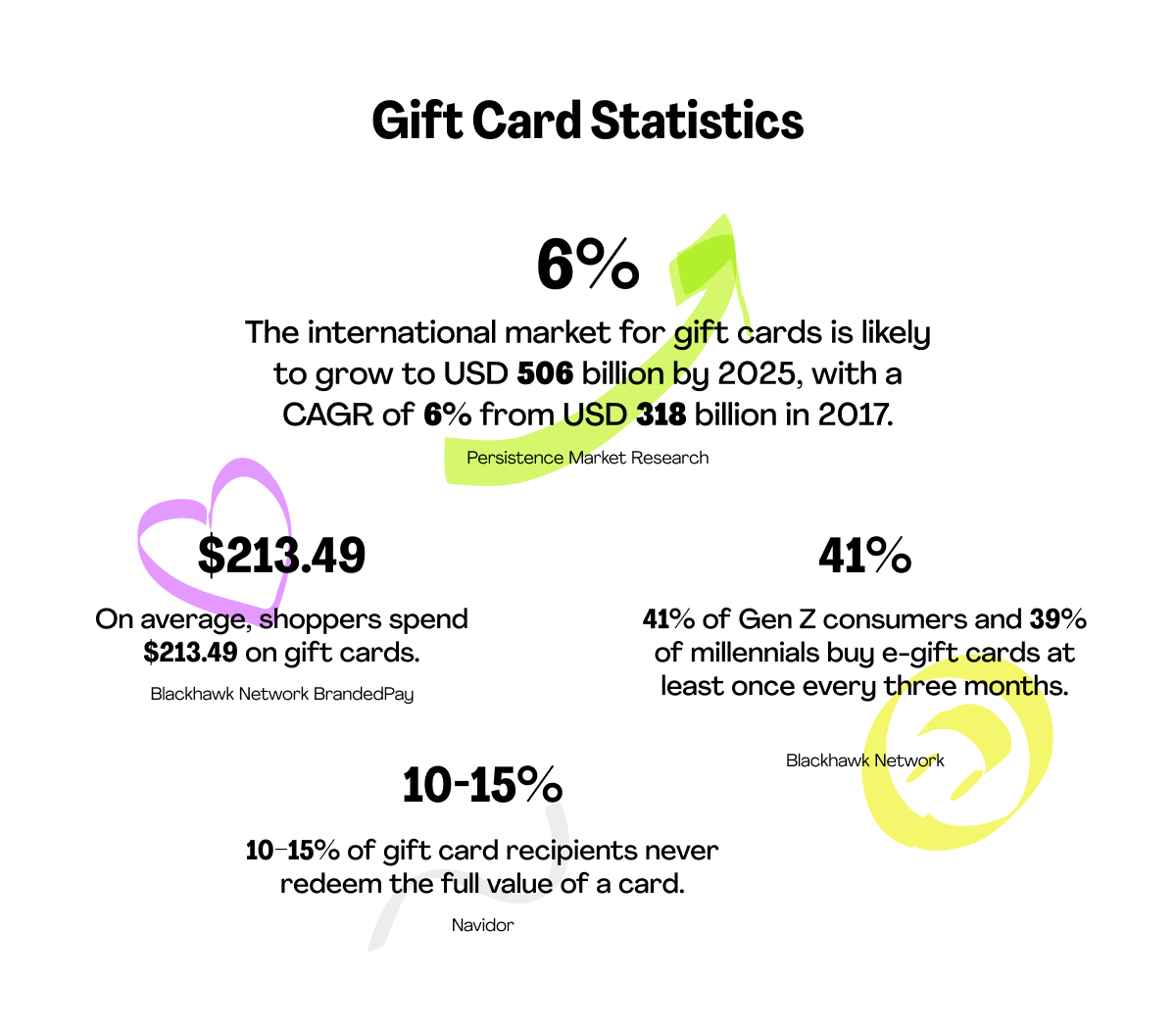 Cons of Gift Cards
Now that you know how to benefit from gift cards online and offline, let's consider the disadvantages that shed shoppers from buying such cards. As a business owner, you should make sure your strategy doesn't fall under these disadvantages and guarantees a positive shopping experience.
Gift Cards Drawbacks for Business
Despite a massive number of pros from the business perspective, selling such deals has its cons:
Risk of fraud. Scammers and fraudsters can target such deals. As a result, businesses become vulnerable to damaging chargebacks. Moreover, it has always been the question of customers and brand reputation.
Possible technical issues. This is especially critical when it comes to e-cards. To function as expected, only professionally written and well-tested code must be used on your site. Otherwise, delays, bugs, and fatal errors will result in you losing a customer.
Extra expenses. Integration of any new technology requires investment both in software and staff training to ensure sales extensions are tweaked as expected.
Gift Card Drawbacks for Customer
When not performed and integrated professionally with a customer in mind, such vouchers become a disadvantage. Yet, the most common cons for the buyer are as follows:
Easy to lose. Some vendors do not provide card registration services or a possibility to restore access to card balances. Things get lost, and digital assets are no exception. No person wishes to invest money with no chance of data recovery.
May seem impersonal. It's a yes and no disadvantage. There is certainly a time and place for gift vouchers. Presenting a card to a wanted location does require a lot of thinking about a present receiver. Personalized messages, beautifully designed email templates, packaging with custom text help make such presents feel more special. Yet it is probably the question of time as the attitude of our society towards such presents changes.
Expiration dates. Vouchers have time constraints. Often, shoppers forget to redeem tokens on time and don't get notified that their cards are about to expire.
Extra fees. Activation fees are possible in certain states. Such charges create negative experiences as to get a present, a person needs to pay a fee.
Store-specific. In the case of closed-loop cards and an ill gift-giver's choice of a retailer, customers may feel forced to shop in a specified location. Lack of options makes such presents undesirable.
Non-refundable. Customers just love money-back guarantees and the possibility to take their time to think about a purchase more thoroughly. Most cards lack such a cushion.

Offer Gift Cards Wisely
Now that you know all the pros and cons of gift cards selling, make sure the following data doesn't slip out of your mind.
Make sure the offered cards do not expire for up to five years after their activation date to comply with federal law. Otherwise, consult your local legislative requirements.
Gift card usage terms and conditions must be clearly available to their buyers and users. Consider specifying the required data on offline cards' packaging. When it comes to e-cards, a dedicated page can be required to comply with the local law. Otherwise, consider providing details in the footer of a product page and/or email template.
Offer card registration options to protect their receivers from loss or theft.
Ensure hidden fees and expiration dates are explicit. Even if no extra charges take place, a few extra lines that clearly articulate such information will add even more credibility to your offering.
Welcome feedback. For that, specify company details and contact information explicitly to manage any possible conflicts directly, without federal or third-party institutions involved.
Summing Up,
We hope this article has helped you to set sights on whether it's worth the candle to offer gift certificates in your Magento-based store or not.
Are gift cards worth it?
We say, yes. Not because gift card benefits for customers and gift cards benefits for businesses outweigh their cons. And not because this marketing strategy has become ubiquitous (if everyone is offering gift tokens, it does not mean they are the right tactic for your business). But because such presents are a great substitute for your buyers that bring mutual benefits, convenience, and value.
Now, it's your turn:
Are you selling gift cards? Or maybe you're just planning to start offering them?
Let us know what you think about this marketing shtick by leaving a comment below right now.
And don't hesitate to follow us on Twitter to never miss a new article on eCommerce or Magento, as well as announcements of new features and improvements to your favorite Magento extensions by Mageworx! 😉
FAQ: Gift Card Advantages and Disadvantages
Why are gift cards so popular?
Historically, many are not comfortable with presenting money as it is, in an envelope. But as the shopping behavior is changing, people prefer investing in desirable gifts and leaving the choice of selection up to the gift receiver.
For businesses, gift cards have become one of the means to increase the average order value. With such offers, shoppers tend to spend more than their gift voucher amounts.
Why are gift cards better than cash?
Despite cash being a popular means of recognition, especially in the workspace, non-cash gifts and awards are picking up steam.
Such certificates have been found to create more memorable experiences and enjoyable guilt-free spendings. Besides, their value is more viral and personal.
In the corporate sector, HR departments consider non-cash rewards equally or more advantageous and effective than monetary ones with potentially higher outcomes for organizations.
Why do companies give gift cards?
In the corporate sector, such bonuses are found much more compelling than cash. For employees, such appraisals are more:
Memorable
Viral
Discrete
Motivational
Pleasing
Advantageous
Besides, offering such awards within the organization creates long-term positive feelings about employers. It translates into better on-the-job performance.
Do gift cards charge a fee?
Normally, there is no extra fee for using or buying a gift card. However, open-loop cards can be an exception.
In some states, gift card online providers are allowed to charge a non-use fee against gift card balances if a gift card has been inactive for a certain period (for over a year and more). Yet, there are businesses that charge inactivity fees monthly.
Nonetheless, such extra fees must be clearly disclosed and specified on a gift card or its packaging prior to purchase.
What's a good amount for a gift card?
There's certainly unspoken gift cards etiquette. As it's vital to give gift card amounts that seem appropriate. Generally, acceptable amounts are as follows:
$20 and under for casual acquaintances
$30-$80 for friends and family members
$80+ for significant occasions (birthdays, weddings, anniversaries)