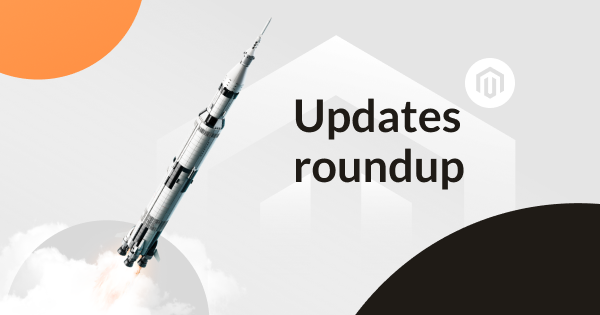 Reading Time:
3
minutes
Did you know that workspace productivity drops by 20% in the summer months? Employees are 45% more likely to get distracted during the hot days. That's according to the Captive Network research.
It seems like things are different at Mageworx. 🙃 As we have some impressive updates to share for our Magento 2 extensions. Thus, stay tuned, safe, and positive!
Also…
We want to know what you think! Our survey is quick and not boring, and we will surely share the results as soon as the research is over. 👆

Extensions Updates
Store Locator, In-Store & Curbside Pickup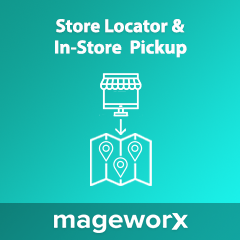 Do you run both online & brick-and-mortar stores? Why not introduce a trending buy online pickup in-store functionality then? Magento lists BOPIS as one of four unexpected boosts online shopping has benefited from this year.
With our extension, you can offer online shoppers to opt for a new convening shipping method at the checkout, create SEO-optimized & content-rich location pages to attract more targeted both foot & online traffic, generate a separate Find a Store page with pinned stores location on Google Maps, specify products availability for each location, and way much more. GeoIP & import/export functionality. API support. A dedicated blog post would be required to list all the features.
This time, besides bug fixes, Store Locator, In-Store & Curbside Pickup experienced significant improvements.
#1 'Ready for pickup' email notifications
The functionality lets you inform customers via email when their orders are ready for pickup. This is achieved by forwarding a predefined email template. As soon as an order gets assembled, store admins only need to click a corresponding link to trigger such email notification.
For more details, please consult the dedicated sections of the user guide, which can be found here and here.
#2 Functionality to send email notifications to stores/locations
Would you like store locations to see new pickup orders ASAP?

Now, the extension makes it possible.

When new orders with the in-store pickup method get placed, the corresponding stores/locations will see an email notification about such new orders. For more details, learn here.
#3 Sort by distance
The GeoIP functionality that the extension uses enables the possibility to display pickup location based on the distance from a customer's location.
#4 Stock status display
You have two options available here. You can either display availability, i.e., in-stock/out of stock:
Or you can specify the exact quantity of items that is available in a specific location:
More detailed insights are available in the dedicated section of the user guide.
#5 Elasticsearch support
SEO Suite Ultimate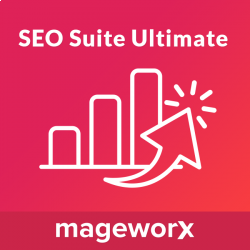 Modesty aside, SEO Suite Ultimate is the first and most popular all-in-one SEO extension for Magento 2 stores. SEO Suite Ultimate is a full-featured SEO solution that covers a full range of on-page SEO activities: from optimizing small page elements to building a well-thought site architecture.
To stay ahead of the curve, we cooperate with SEO specialists to keep up with all the changes in the SEO environment and bring the all-in-one SEO solution for Magento 2 stores.
In July, the extension started supporting the canonical URL for markup. It means that the canonical URL can now substitute the basic one in the markup instance.
Additionally, the SEO Suite Ultimate now offers the ability to add a third-party extension's URL to XML sitemaps.

In June, the extension experienced SEO templates refactoring.

---
Shipping Cost Calculator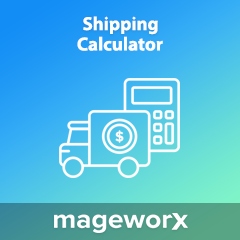 No customer wants unexpected expenses at the checkout, especially when it comes to delivery and shipping fees. With the Shipping Cost Calculator extension for Magento 2, you get to let shoppers calculate shipping costs right on product pages. Thus, conversion rates increase, and customer experience improves.
Within the latest update, the extension fixed the error that occurred when the caption in the region_id field was empty.

Some of the updates are based on the little hints we get from you about what we should work on next. We appreciate your feedback and welcome suggestions at [email protected]
Stay tuned as more updates are just around the corner!