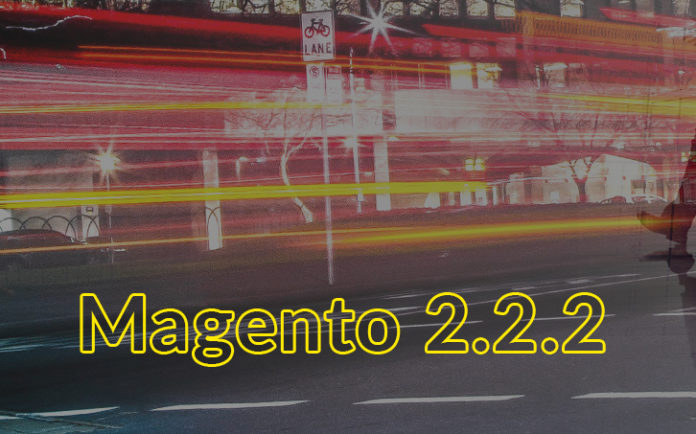 Reading Time:
3
minutes
On December 12th, Magento released 2.2.2 version of its Commerce and Open Source platforms. The latest updates come with a bunch of new unique features and great performance improvements aimed to:
streamline important store operations,
bring new marketing automation tools,
optimize shipping,
provide merchants with detailed and actionable analytics insights.
Let's have a closer look at what Magento 2.2.2 offers.
Instant Purchase Checkout
As we know, Amazon had an exclusive right to use one-click checkout patent that expired this September. So, now this technology has become available to all the eCommerce solution providers.
Magento is the 1st eCommerce platform that has incorporated this 'Amazon-like' experience in its core product.
With the new Instant Purchase functionality, the system stores previously entered payment and shipping details and uses them for any future purchases, thus letting shoppers skip a number of steps in the checkout process. All this results in a faster checkout experience and better conversion rates.
Click here to learn how the new feature works and the ways to customize it.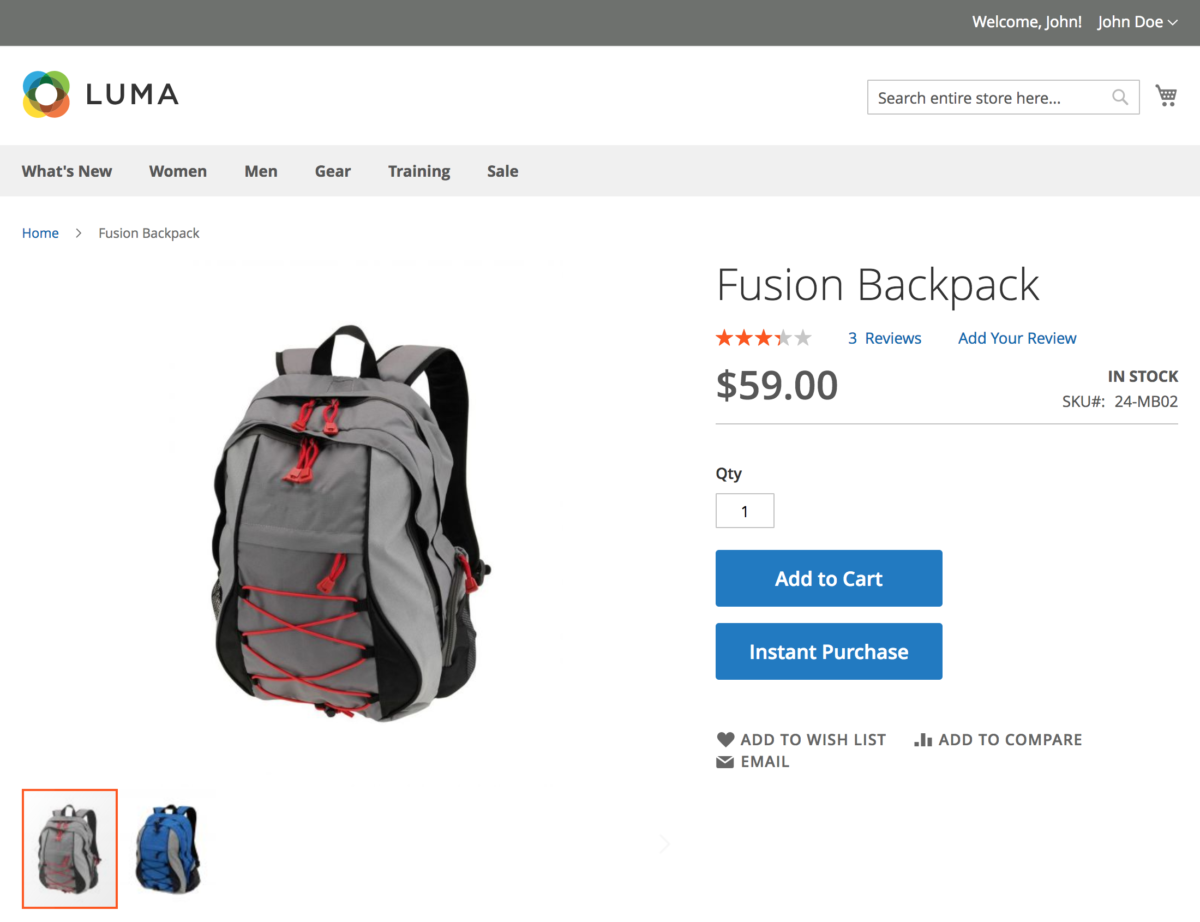 To further enhance customers' shopping experience, you can also use Woxy – Messanger Shopping Assistant. The app's One-Tap feature offers native and secure integration of your store payment environment with Facebook Messenger.
When enabled, it lets your customers place orders in a mouse click, right in Messenger.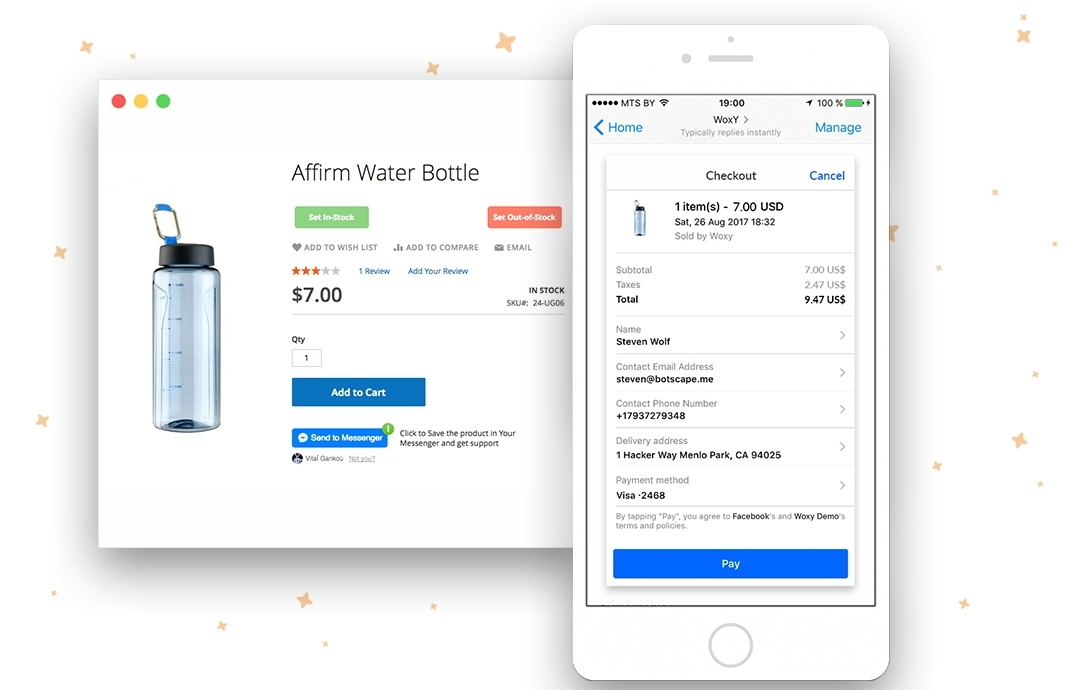 Email Marketing Automation
The new version of the platform gets integrated with dotmailer — one of the leading email marketing platforms for B2B and B2C businesses. That enables merchants to create highly personalized email campaigns using various types of store data.
The new functionality:
enhances communication and engagement with new and existing store customers,
synchronizes all customer and order data with the data from your campaigns,
recovers lost revenue by created highly targeted and personalized abandoned cart emails,
analyzes the effectiveness of your marketing efforts, calculate and track ROI of your campaigns — all within your Magento 2 site.
Follow this link, to learn more about this integration.
Optimized Shipping
Magento 2.2.2 is equipped with multi-carrier shipping and fulfillment capabilities.
The new functionality enables merchants to effectively handle multiple shipping activities, including:
adding and configuring 11 shipping carriers (including FedEx, DHL Express, UPS and others),
setting shipping fulfillment rules,
comparing shipping rates, and more.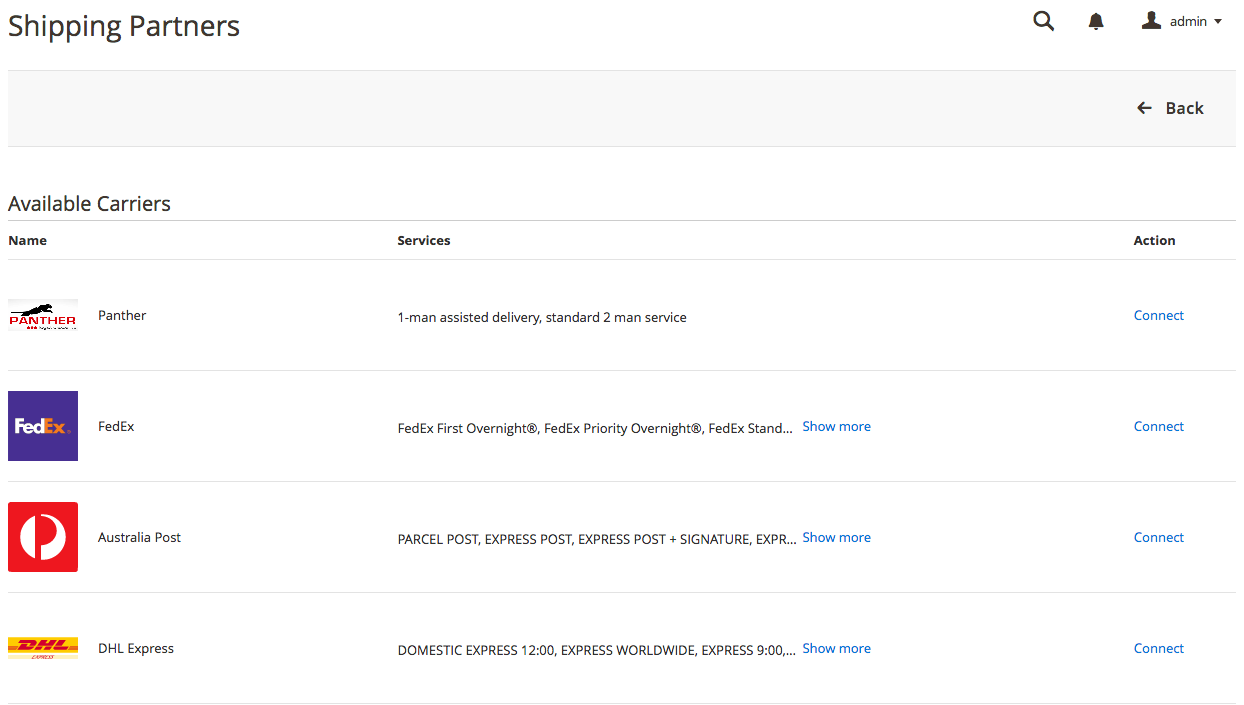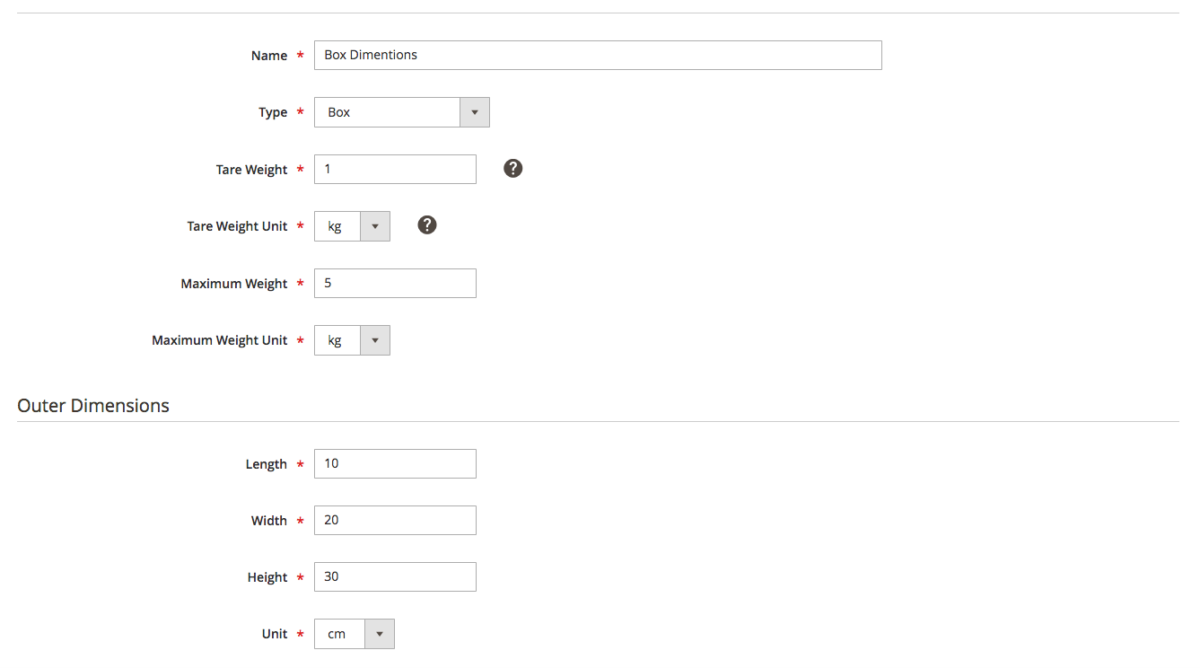 The Starter Magento shipping package starts at $99 per month (there's also a 30-day trial period with a number of limitations for carriers, locations, stores, and shipments per month).
In case, you'd like to create custom shipping carriers, methods and rates, you can use this extension — Shipping Suite Ultimate.
The solution is fully compatible with Magento 2.2.2 and lets you further extend the default shipping functionality.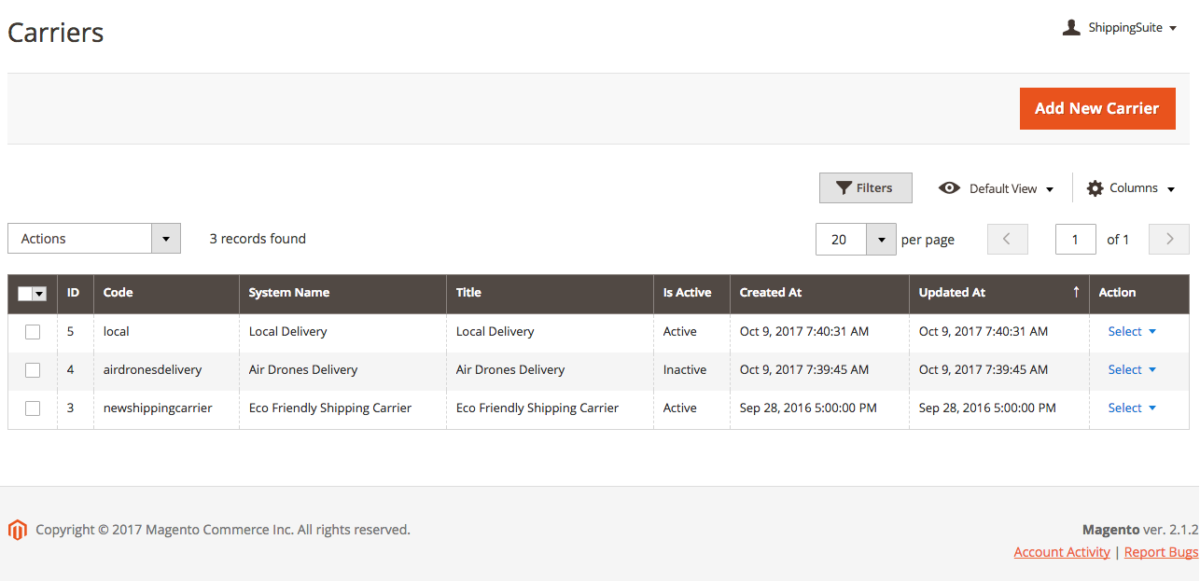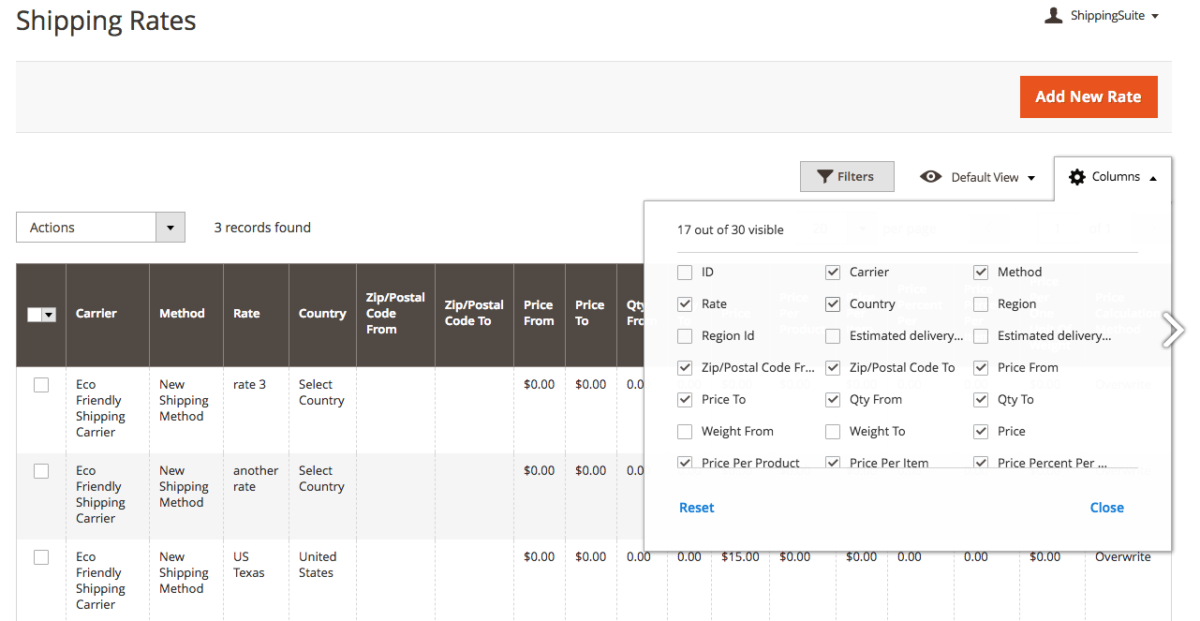 Click here to explore this shipping extension.
Sales Analytics
The Enterprise version of Magento 2.2.2 version lets merchants get 20 insightful reports on orders data, product sales, and customers behavior.
Reports are powered by Magento Business Intelligence and delivers data about:
store revenue, # of orders, AOV, shipping fees and taxes,
key metrics by customer (registered accounts, returning customers, etc.),
key metrics by product (best/worst selling products, revenue each product generates, and so on).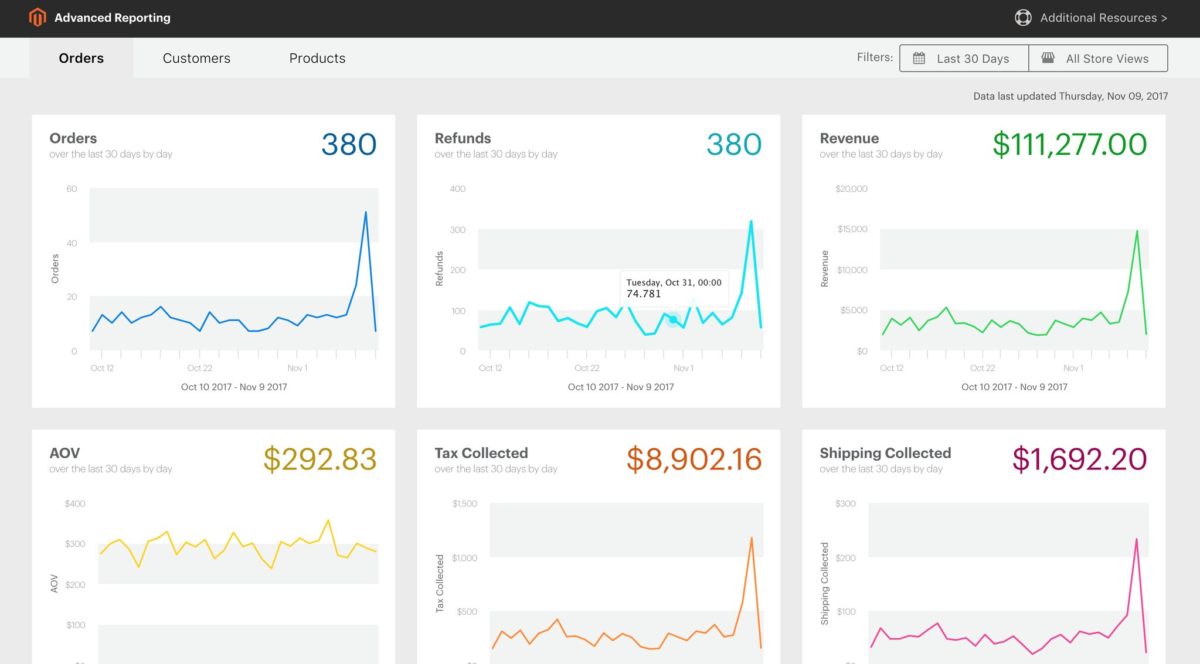 If you are running the Community version of Magento 2, you can also get such data with SavvyCube – eCommerce analytics software for Magento.
With the software, you will learn:
the amount of revenue and net profit each product, category, customer, region, or marketing channel brings,
which products sell best, and bring the most profit, as well as which are often refunded, and which don't sell at all,
your customers' shopping behavior and segment the customers who have spent the most in your store, who are the most loyal, and even more.
By the way, the software also works with the Enterprise version of Magento 2.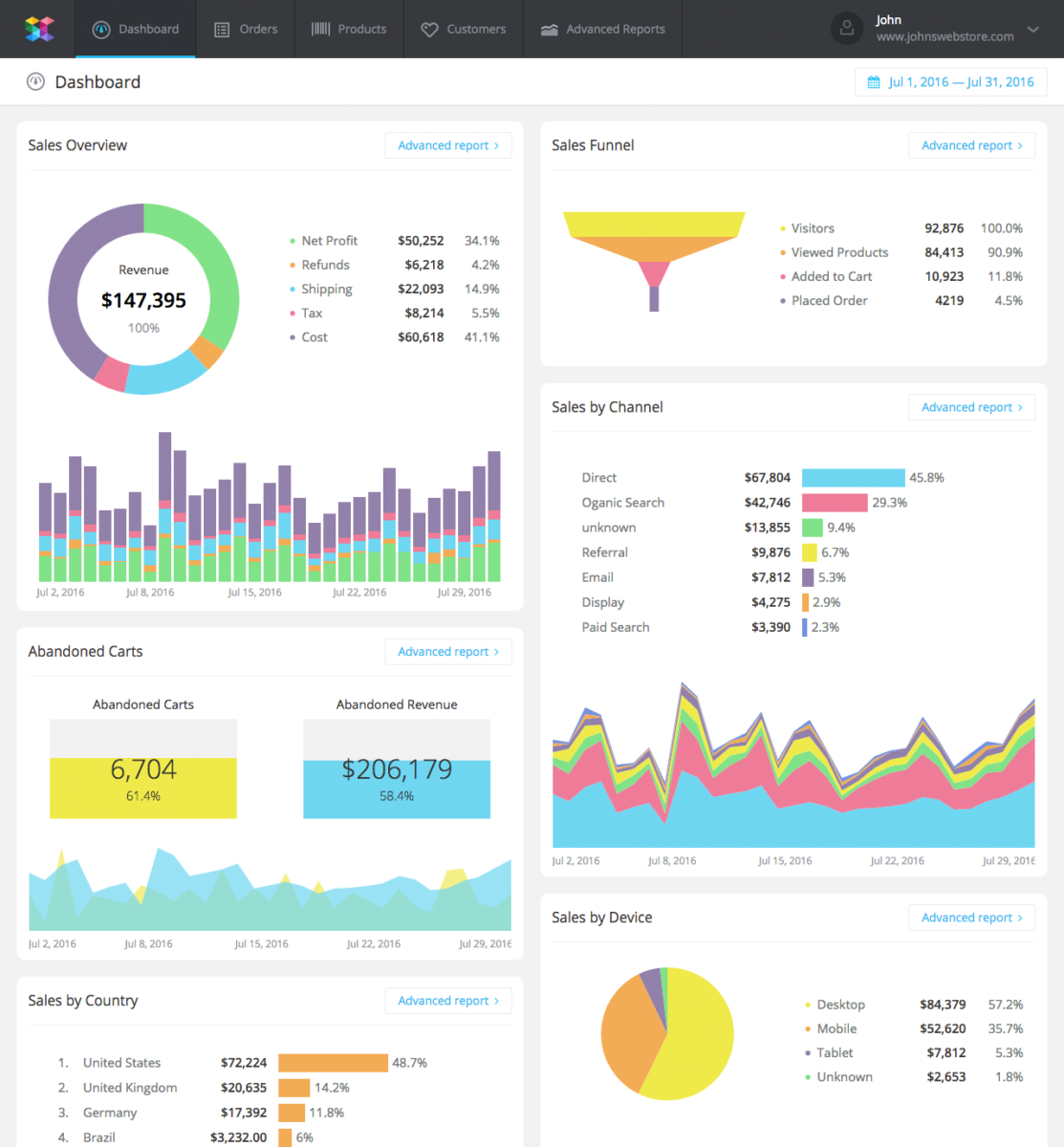 NOTE You can sign up with SavvyCube NOW* and get a 60-day FREE trial. No credit card required.
* The offer is valid until December 19th, 2017.
Bottom-Line
If you ready is move your store to Magento 2.2.2 and enjoy all those new features, contact our team to upgrade, migrate or implement your Magento site.