Reading Time:
4
minutes
Magento has been busy this year announcing a realignment of their platform product naming (Magento Enterprise and Magento Enterprise Cloud becoming known as Magento Commerce and Magento Community becoming known as Magento Open Source) and readying the Magento 2.2 release, slated for September 2017.
Below, we're going to highlight some of the key features and improvements in the Magento 2.2 release for Magento Commerce.
New B2B Module
With this new version, Magento has solved the issue of supporting the B2B community with one platform while still giving a best in class B2C user experience that all users have become accustomed to. Some of the biggest pain points solved by this module are:
Account Management – Magento 2.2 allows B2B merchants to easily support their customers with multiple buyers via an organizational structure. Adding and removing company users is as easy as a drag and drop into a hierarchy for their organizational structure. Supervisors can view orders and quotes while Finance can see credit balances.
Request a Quote – B2B customers can request a quote right from the Magento Shopping Cart, while the merchant's staff can review the quote directly from the Magento Admin, approving or countering all in a few simple clicks. In the Shopping Cart, customers can include comments and documents along with the quote request. All quotes can be viewed from their dashboard. Also, it's possible to interact with the merchant per quote.
Custom Catalogs and Price Lists – Merchants can directly work with multiple product catalogs and fixed or dynamic pricing tiers for their different customer groupings. Merchandising teams can control which categories and products will be available to each company/company user. Within the Magento Admin, a user can filter and search quickly per catalog or price list.
Manage Credit Lines – Extending and maintaining credit to customers, all tied into the Account Management features. For trusted customers, the merchant can choose to allow them to automatically exceed their credit limit when making an order.
New API's – Company, Company Credit, Shared Catalog, Quotes, and Requisition Lists. Also added additional Tier Prices features from B2B.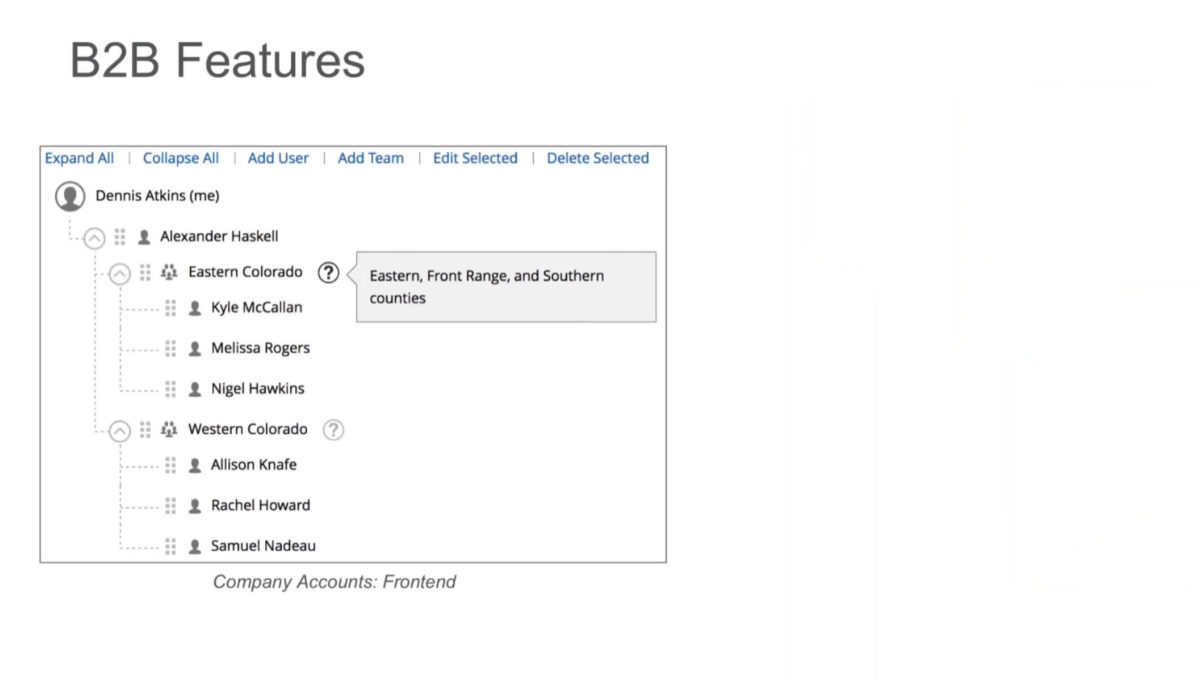 Advanced Reporting
Finally, Magento has answered the call of the Community by adding more advanced reporting features previously only available via the third party Magento extensions and customizations.
Now, reporting is available in all editions.
A key highlight is the ability to combine your Magento store data with your Google Analytics Data. This allows for more robust charts and dashboards. You will also have the ability to drill down deeper into the details from one single dashboard for all your KPI's.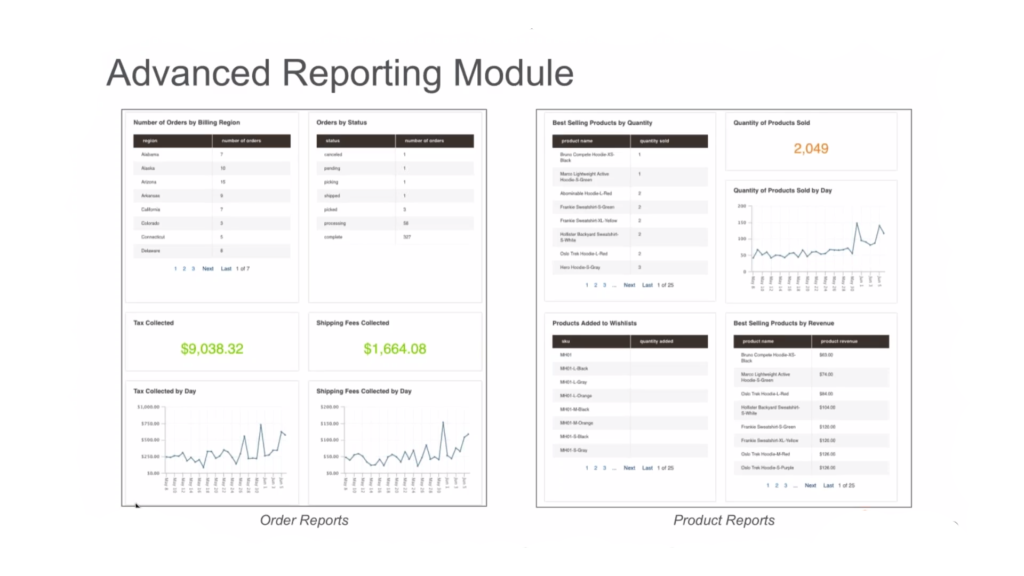 Signifyd Integration
Signifyd will now be available already integrated into Magento 2.2. Signifyd provides chargeback protection and fraud screening for merchants. This integration is available in all editions.
Signifyd and Magento want to make sure all merchants benefit from this solution and allow them to sell even more on the Magento 2.2 platform. Signifyd provides Magento Merchants with a comprehensive, real-time machine learning algorithm, which will allow merchants to decline fewer orders, reduce manual reviews of orders and recover revenue losses from fraud.
Top 3 Reasons to Use Signifyd:
Reduction in loss rates: Merchant protection will help to reduce fraud losses significantly.
Sell more: The Signifyd team has seen some merchants increase their sales 3x or 4x by allowing them to safely serve new markets backed by their strong decision engine and guarantees.
Reduce costs: And finally, merchants who operate fraud prevention solutions (internal, external, or both) find it quite costly and time-consuming. Merchant protection can remove a significant chunk of the cost.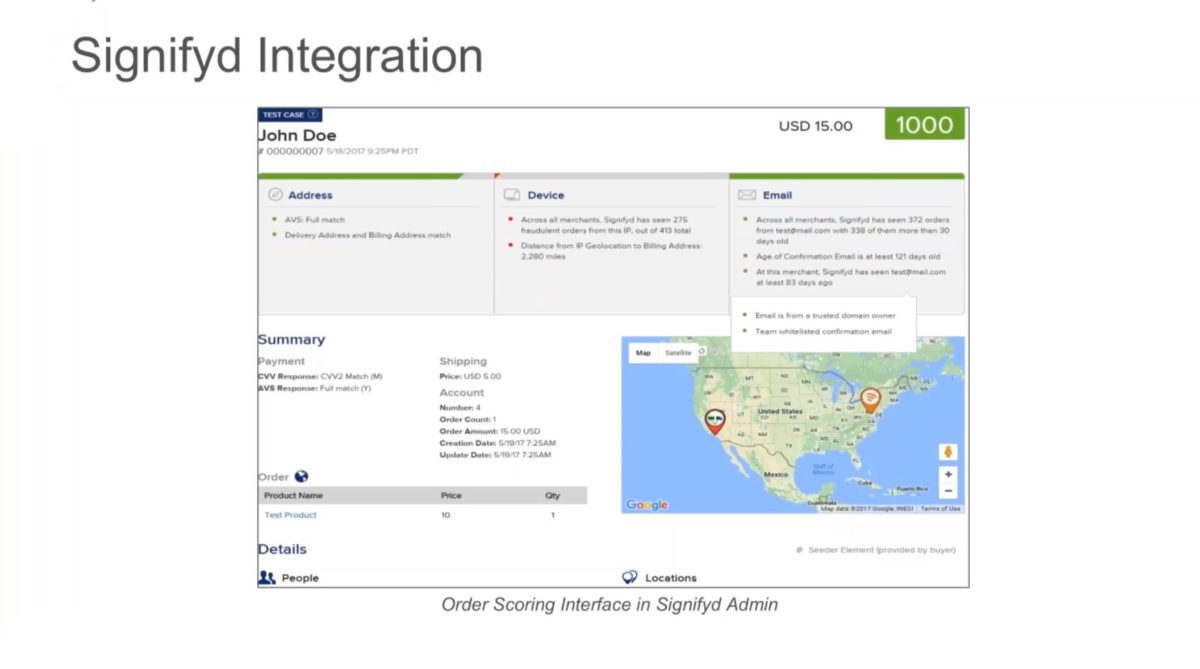 Platform Technology Updates
Magento continues to make sure the platform adjusts to the continual improvements in the technology behind the scenes. The technology stack was updated including removing support for PHP 7.1, Varnish 5, Redis 3.2 and MySQL 5.7.
Several changes have been made to harden the security of the platform, eliminating unserialized calls were removed from all critical performance code and an improved hashing algorithm for all sensitive data.
Front-End Developers will be happy with the changes to logging for cron & JS exceptions as well as the minimized core for plugins. Magento 2.2 will be in line with WCAG 2.0 and improved pipeline deployment process was added.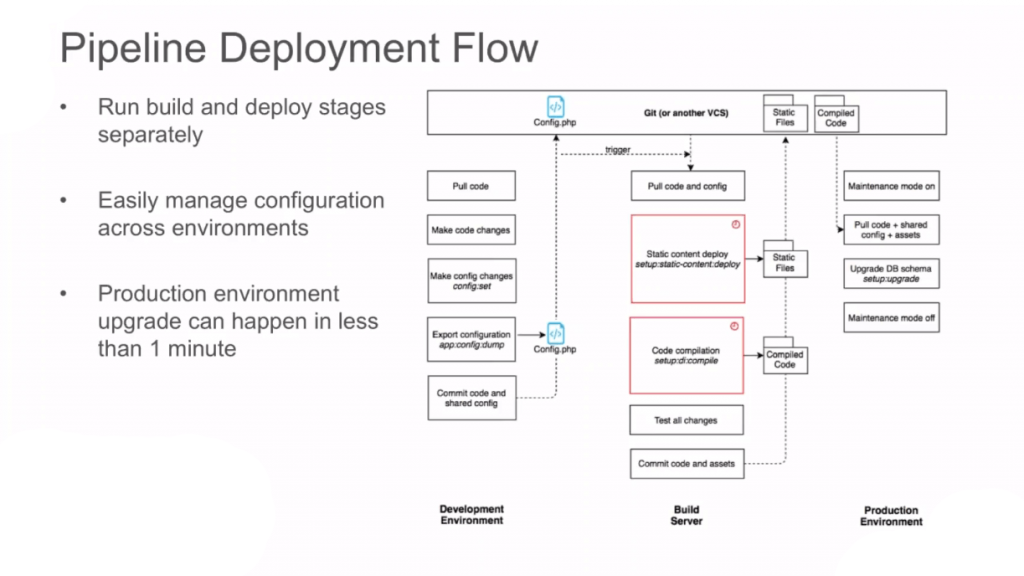 Performance Updates
Finally, let's talk about Performance Updates. Magento 2.2 has continued to tweak to improve the overall performance of the platform.
Indexer Improvements – Website visitors, can now interact with the storefront while indexes are executing with no slowness of the site. Indexes will operate in batches to better manage memory and improve run-times.
Cart Improvements – 300 line items or more are now handled with little to no impact on check out functionality.
Cache Improvements – Varnish mode "Grace" & "Saint" enabled by default
The Performance Toolkit has updated profiles and expanded profiles for Bundled & Configurable Products Images & Swatches Attributes. Developers can expect to see up to 14x improvement in the generation.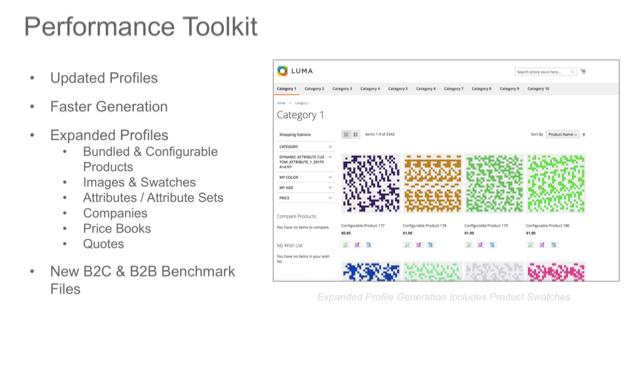 Bottom Line
Looks like Magento is taking into account the community's feedback and is giving people what they really want. A new approach to B2B will give bigger opportunities to ecommerce merchants, while the upgraded B2C toolkit will bring a better experience to online shoppers.
---
About the Author: Uwe Weinkauf is the CEO of MW2 Consulting, experts in Enterprise Application Development, eCommerce, IT Outsourcing, and IT Operations that deliver valuable solutions for global business needs.
You can learn more about MW2 here, and follow Uwe on LinkedIn.