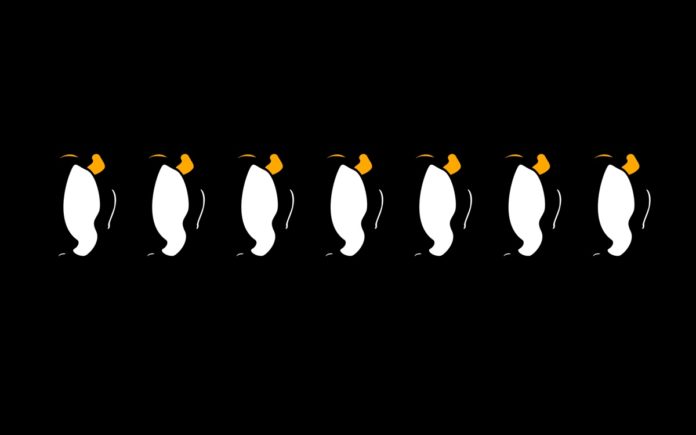 Reading Time:
3
minutes
I believe we all remember the state of shock that came with every new Google update in 2013-2014.
At that time, Google liked to 'surprise' us by introducing new approaches to evaluating websites and rolling out algorithm updates that could reshuffle the entire search results landscape. The final nail in the coffin was Penguin 2.0 update that devalued all guest blog post links at once.
But then the search engine decided to take a break.
During almost 2 years, Google was keeping relatively quiet. Yes, it has significantly reshaped the SERP layout, introduced RankBrain, improved the way of evaluating mobile websites… But as for such fundamental things as content and links — it has changed only some minor things.
As it's turned out now, during this period the core algos were being updated in the background. On September, 23rd, Google confirmed that on their blog and announced the major update of its Penguin algo, also referred as Penguin 4.0.
What is Google Penguin?
Basically, it's a search engine algorithm, originally designed to DE-RANK all websites that are involved in acquiring links to their website in a 'black' and 'grey-hat' way.
That includes buying links, over-optimizing link anchors, link spamming, building link networks and even guest blogging.
However, things seem to have changed now. So, what are the main changes in Penguin 4.0?
1. Penguin 4.0 is real-time.
Before this fall, Google refreshed the list of affected by Penguin sites on a periodic basis. Thus, if you were somehow involved into bad link practices and warranted a penalty, you had to patiently wait till next refresh to change something.
Now, Penguin 4.0 updates the list regularly, in real time.
It means that all your site links are being constantly evaluated by the search engine according to the set criteria.

2. Penguin 4.0 goes granular.
"Penguin now devalues spam on adjusting ranking based on spam signals, rather than affecting ranking of the whole site," says Gary Illyes, Webmaster Trends Analyst.
It means that now the search engine analyses incoming links for each site page in particular. Hence, instead of analyzing a backlink profile for an entire website, Google will analyze links for its separate pages.

Hence…
3. Penguin 4.0 may NOT de-rank your site anymore.

Yes, you've read it right.
Now, Google just… ignores your spammy links. And as said before, it's done separately for any site page in particular.
Technically, it means that instead of dropping rankings of the whole site, the search engine just doesn't take into account bad links for its certain pages. That may result in lowering the rankings of those particular pages. However, neither a domain, nor pages with spammy links will get completely banned from the search results.
Logically, it is reasonable to assume that starting from this September it will no longer be necessary to disavow low-quality links. Google will be automatically devaluing them on its own.
But note that it doesn't apply to manual penalty actions! In such a case, you'll have to prove Google that you fix whatever have got under a penalty of such a type. Creating and submitting a disavow file is one of the ways to do it.

4. Penguin 4.0 is available for all countries and language
Are you still buying poor quality links for the localized versions of your eCommerce store?
If so, you'd better stop that practice.
The reason is that the new Penguin algo perfectly works with all languages in all countries. It means that no matter which language or country version your store has, you won't be able to boost its rankings but getting easy links from local domains.
5. Penguin 4.0 is now the part of the core Google algorithm

Until now, Penguin also lived on its own.
With this update, Penguin becomes an integral part of the core Google algorithm, that already integrates more than 200 other unique ranking measurement mechanisms.
On the one hand, it's definitely a positive change, on the other — from now it be harder to diagnose "small Penguin penalties", especially for eComemrce sites with a big number of pages.
Penguin 4.0. Good or Bad for eCommerce sites?
Basically, the new update hasn't changed the way Google evaluates site links.
As the first observations show, sites that had been massively building spammy links, but for some reasons managed to escape the punishment, now lost their rankings. Other sites, who played by Google rules either experienced hardly noticeable rankings fluctuations or weren't affected at all.
Most of the search engine's guidelines and recommendations for eCommerce sites remained the same. If you are trying to get:
Links with over-optimized anchor text for your product or category pages,
Links from thin-content, low-authority, irrelevant websites, and link farms,
Links from sites created for SEO link building (blog networks, etc.),
Paid links of any kind.you are just wasting your time, as all links of the above-mentioned types will be ignored.
Bottom-Line
Being a real-time algorithm, Penguin has got a superpower: quickly identify, catch and immediately devalue spam link profiles. So low-quality sites have practically no chances left to get into search results.
Hence, if you want to stay afloat and make your SEO efforts more effective, you'd better stop engaging in forbidden link building practices and play by Google rules.