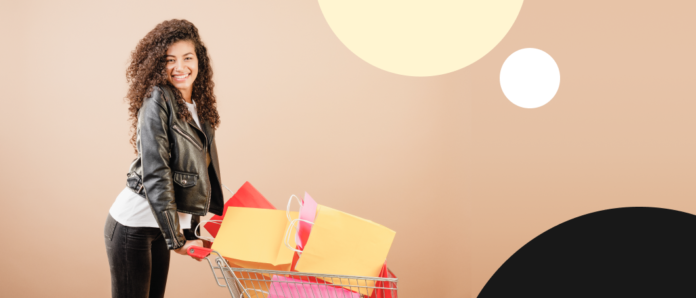 Reading Time:
8
minutes
Coronavirus pacing the planet and people isolating themselves massively at homes—the events leave little chance for offline retail to survive undamaged through the mess. The gravy train of online stores has come in. Make sure to catch the train with Shopify before it is too late.

This article caters to both Shopify newbies and long-time users who are stuck on the questions: "What should I sell in my store?" and "What should I add to the assortment in 2020?" Read on to learn about 20 best-selling products based on the latest trends and ideas on how to look for the right merchandise to build a successful business.

How do I Find Best Products to Sell on Shopify?
This is perhaps the number one question one should ask before getting down to actual business. As trivial as the answer may seem—the way to success is always a deeply personal story of research and decision-making that comes down essentially to the two steps below.

Step 1. Look Around For Inspiration
Leverage SEO power. With the store specialization already known or at least established, you can conduct research to find out related popular queries. Keywords will not only help you to identify the goods to sell but also to build a marketing and content creation strategy.
Explore large marketplaces. ECommerce giants, such as Amazon or eBay, can provide valuable insights into purchasing choices to prompt which products it is best to sell at the moment. The easiest method is to note down the autofill suggestions that appear in the search line as you begin to input words randomly. Alternatively, review the comments at best-selling shops to find the quality or servicing gaps you could possibly turn into competitive advantages.
Follow eCommerce trends. One way is to use public web resources, such as Trendhunter, that feature a collection of breakthrough ideas and emerging opportunities. It would also be unwise to disregard the opinions of renowned experts and retail influencers and news from competitors.
Reach out to customers. No eCommerce business would have survived without clients. So, get to know your clientele: what their needs or challenges are, what causes them pain or inconvenience, what inspires them, and what they value most. The key to success in the mission of finding best-seller products may well be hidden in the answers to the questions. Established sellers can request customers for ideas directly through crowdsourcing.
Pursue your own dreams. The pathos of the phrase fades easily once you remember the numerous examples when a multi-billion business has grown out of a hobby. On Shopify, the Beardbrand grooming shop has transformed from a personal blog into a top merchant with a monthly turnover of £120,000.
Monitor social media. Those are not only efficient as a distribution channel but can also aid in measuring the popularity of a product to sell. Explore the large shopping communities, such as Wanelo. Seek product ideas across Pinterest and Polyvore. Read Facebook, Instagram, and Twitter feeds on a regular basis to know what people talk about.
Take a journey into the past. As they say, everything old can become new again. Study past trends and fashion styles, products sold in the previous centuries—reviving traditions and crafts are all the rage now. Besides, nostalgia is a great soul string to touch to set a customer in the right mood for buying.
In fact, ideas for products to sell in a Shopify store are everywhere—just look around. It may hit you as you stroll down the aisles in a next-door shop or as you walk your dog. However, any idea requires a reasonable approach to become a bestseller. That's where Step 2 comes into play.
Step 2. Check Ideas for Viability
Once you've finally come up with a list of best-seller items (or at least one), it is time to make sure the idea of distributing them through an online store is feasible. Here's a number of questions to guide you through the feasibility test:

What is the potential demand for the products?
The market size and the prospective target audience are major indicators to aid you in decision-making. The larger, the better, of course. However, a small market or shopping community can be an advantage—if you are planning to launch a niche product.

What are your competitors? How well are they doing?
The answers are crucial for understanding the state of the market you are planning to enter. Unfortunately, the measurement scale is relative. Too many thriving competitors is bad because you will have to fight fiercely for a place in the sun. Few rivals or degrading businesses are hardly good news, either. This means the market you've chosen is experiencing a decline.

Has the demand for the chosen product been stable over time?
Do some online research to study historical data—how long the item has been in demand and what the market forecasts are. If the merchandise is associated with stable year-on-year demand rates, then the choice is perfect for growing your business. If it is just a publicly supported fashion whim, the chances are high that you'll soon find yourself in a financial trap.

After your newly opened shop grows into an established business, you can reassess demand rates on a regular basis to stir its development in the right direction. The Shopify app store features a collection of tools to help you with the task—e.g., the SavvyCube Analytics and Reports plugin by Mageworx.

What Are the Best Things to Sell on Shopify in 2020?
In case an independent investigation is too burdensome for you to accomplish, you can take an easier path—study the top 20 Shopify best-seller items below.

#1. Healthcare Products
A healthy lifestyle has been a hot trend for years. In connection with the COVID-19 pandemics, health has become the highest priority for the majority of the earth population. The focus will hardly shift anytime soon.

Apart from the fancy healthcare gear, such as electric toothbrushes or essential oil diffusers, hand sanitizers are now hitting the list of top queries.

#2. Homeware
Within the merchandise category, the leading demand driver is functionality. People are seeking to make their homes more comfortable. Best-seller items include smart kitchen or bathroom gear and changeable sofa covers.
#3. Jewelry
These goods have invariably taken top positions in terms of sales proceeds. The only thing that varies is the type of jewelry that enjoys the most popularity. This season, the best-selling products are choker necklaces and pieces of minimalistic design.

Wolf Circus is an example of a popular Shopify project selling self-produced jewelry. Their products are manufactured from recycled silver and bronze—a point that makes them stand out among the crowd of competitors on the big-size market.
#4. Grooming Products
The special care products for men are becoming increasingly popular from year to year since wearing a beard or a mustache—and wearing it clean and neat—is a hot trend. According to the latest statistics, the market size is expected to reach over 81 billion USD by 2024. At the same time, the niche is still a novelty, so the opportunities to introduce new merchandise or ideas are ample.

#5. Women's Underwear
No matter how styles and trends change over time, quality lingerie is never out of fashion. And each woman understands the quality part in its particular way, which accounts for the mind-boggling variety of offers on the market. Some seek comfort and practicality. Others need panties and bras to be sexy and fancy.

One of the most famous Shopify lingerie brands—Negative Underwear—has made a fortune on selling lingerie where comfort and beauty come together in the right proportions. In this niche, making a statement that would appeal to women is obviously the key to success.

#6. Phone accessories
Smartphones have become part and parcel of our daily life. Over 1.5 billion units were sold worldwide in 2019, and the market is expected to increase further. So, you can imagine the potential for the sales of accessories—chargers, earphones, protective screens, cases, holders, etc.
Shopify merchants often sell these products as part of bundle offers that you can preset and manage using special-purpose plugins—e.g., Advanced Bundle Products by Mageworx.

#7. Makeup and beauty tools
The range of products to sell in the category is exceptionally wide—from lipstick and conventional cosmetics to novelty gadgets, such as touchscreen mirrors. The impressive sales rates of such Shopify brands as Kylie Cosmetics and KKW Beauty prove the best-seller status of the merchandise.

In case you have decided to explore the niche, the best three options to promote goods are as follows:

to build a personal brand in collaboration with a celebrity (or to become one)
to opt for organic ingredients in line with the conscious consumption trend
to add the high-tech touch to your range with smart beauty tools
#8. Bags
The scope of products represented in the niche covers handbags, backpacks, purses, wallets, etc. Apart from the offer diversity, the accessory market is promising in terms of customization upsells—personalized patterns, prints, engravings, etc.

To succeed in the market, make sure to deliver a unique brand message. For example, the selling point of Shopify's Hardgraft shop is a particular design that combines luxury and functionality.
#9. Smart electronics
The devices embody the spirit of the new high-tech era and cater to the inherent desires of a human to make its life comfy. In 2020, the global market for these electronic gadgets is reported to amount to over 223 million USD. One of the most popular items is smartwatches.

The demand for the products is always on the rise as technologies evolve constantly. To capitalize on early sales of such goods, Shopify merchants introduce pre-order functionality, such as offered by the Pre-Order Autopilot plugin.

#10. Watches
Watches are one of those items that hold steady on top year in year out and all year around. Similarly to jewelry or bags, the merchandise type is associated with diversity—offers ranging from luxury models to trendy seasonal best-sellers. In addition, they cater to a wide audience, covering women, men, and even children.

#11. E-cigarettes
The demand for these items has been rising recently to reflect the general trend for healthier habits, backed by the anti-smoking measures taken in numerous communities. With numerous designs of the devices and flavors to refill them, diversification of the assortment is never a problem.
#12. Weight Loss Food
Slimming is a popular hobby for ordinary people and a blessed opportunity to start with for beginner retailers. In 2020, the weight loss market size is predicted to total over 420 billion USD. Matcha powder is one of the best-selling goods in the category.
#13. Athleisure
The category embraces clothing and shoes that one can wear both outdoor and at home while doing sports or having leisure time. Leggings, T-shirts, tank tops, sports bras, sweatpants are just a few examples of what an athleisure store can sell at Shopify. Offering custom styles, patterns, prints can be a way to stand out of the large-size competitors' herd.

#14. Pet beds
Opening a pet store is a good idea because the 2024 estimate for the total size of the market is over 115 billion USD. Cat and dog beds are 2020 best sellers in the niche, including among Shopify merchants.

#15. Maternity products
With today's conscious approach, women hardly ever economize on goods to prepare for the special period in their lives or to help them through it. The merchandise ranges from maternity apparel to books and videos about pregnancy, upbringing, and early education.
#16. Baby products
Things to sell in a Shopify baby store range from diapers to toys. Best-selling items include infant carriers and child seats, baby safety devices, feeding gear, and toiletries. In general, the highest demand is for goods that are easy-to-use, hard-to-break, and lightweight.

#17. Shapewear
The merchandise type is a traditional leader among best-seller products in Shopify stores—whether specializing in it or selling it as part of a more varied assortment. By 2022, shapewear sales are estimated to bring a total of 5.6 billion USD.

#18. Fitness gear
Soaring sales of fitness gear are due to the already-mentioned aspiration for a healthier lifestyle. Considering the worldwide quarantine, home fitness equipment is aiming at the top of the Shopify best-seller list.

#19. Reusable bags
Being conscious about shopping is another trend—just as major as a healthy lifestyle. Therefore, reusable shopper accessories are among the best-selling Shopify merchandise. With a proper marketing approach or a remarkable statement, the goods can make you a fortune.
#20. Intangible merchandise
Apart from material items, there's this large and prospective niche of non-physical products. These include expert consultations, impressions, experiences, classes, workshops, customized gift cards in the digital format, etc. With the looming perspective of the world's population stuck at homes, this is a great niche to explore.

Buti Yoga is a successful example of a Shopify store in the category. It sells online fitness classes and certifications.
A Few Words to Conclude
Knowledge is undoubtedly power. Now, the knowledge of the top 20 Shopify products and tips on finding more is under your belt. However, becoming the best seller takes a lot more than just knowing how things are on the market. Put the knowledge into practice and keep your eyes wide open for what's to happen—this is how you grow to become a successful Shopify merchant.