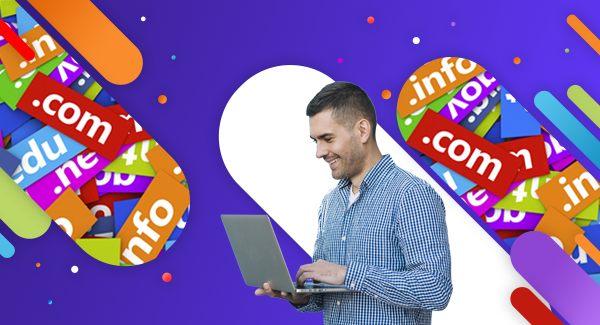 Reading Time:
3
minutes
Being in dilemma between country-specific and generic domain extensions is perfectly natural when choosing the name for your online business. While country-specific ones would be a great choice for online stores that target local consumers, some general domain extensions are simply more familiar to customers and business owners.
'Why can't I just go .COM?'
Surely, you can, and there are high chances that you won't pull a boner and will be a success. Amazon, Taobao, Ebay, Tmall, Flipkart, and Wallmart, are just some of the eCommerce giants that have gone for .com domain extension. Yet still, there are some more options worth considering.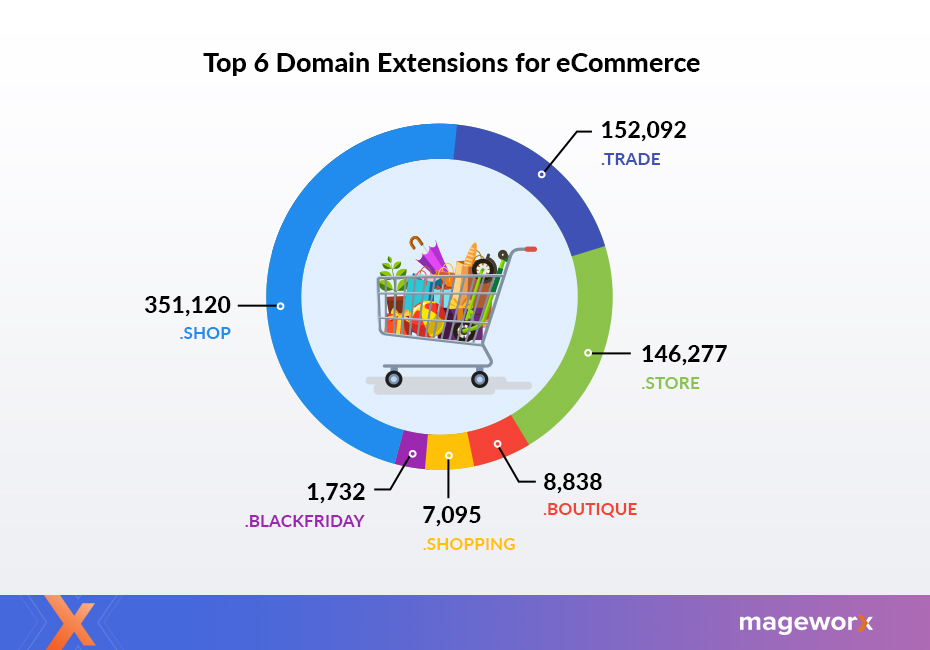 We've taken a closer look at the stats provided by Ntldstats*, and highlighted the following domain extensions: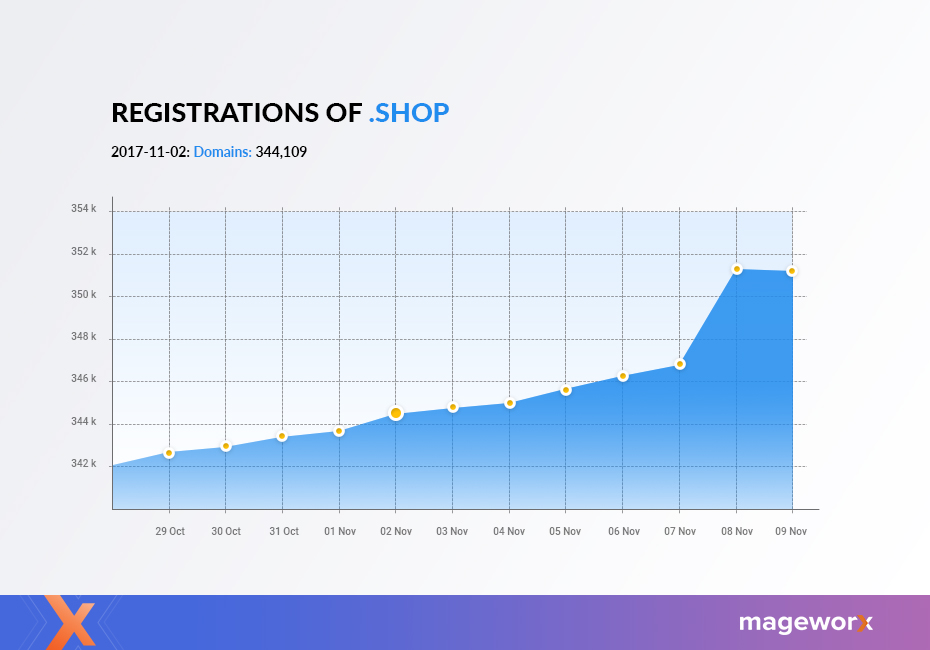 .SHOP
There are already around 351,130 or 1,51% of online stores that have this generic top-level domain extension (gTLD). In fact, GMO Registry won the rights to own .shop in January 2016, for $41,5 million making the auction the most expensive one of the New gTLD Program for that period.
This domain extension will be surely an ace up your sleeve as it allows you to:
double relevant keywords,

use it as a subdomain for an existing website in case you've decided to sell products/services,

define your business niche for consumers,

make your website URL more visually appealing,

easily reach potential customers.

.TRADE
According to nTLDStats, there are currently 152,092 or 0,66% of stores with this domain extension. The extension was delegated to the Root Zone, the highest level of the domain system structure in March 2014.
This sector-specific domain extension would suite entrepreneurs wishing to trade goods, services, currencies, and information online. Why not connect with your potential customers by telling them what you offer right in the website URL?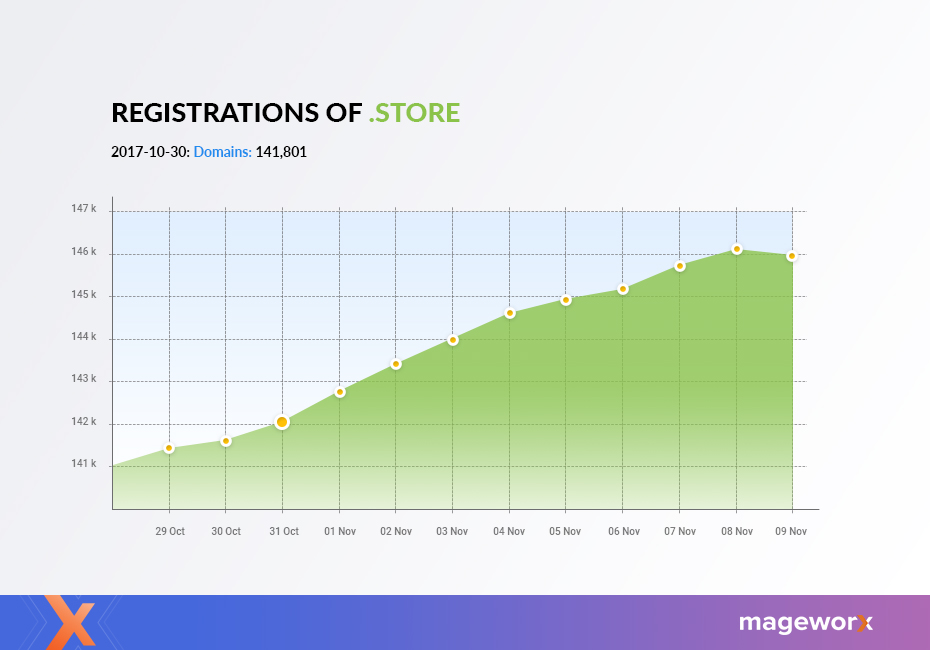 .STORE
146,277 or 0,63% of websites have gone for .store domain extension, which was delegated to the Root Zone in February 2016.
Once again, this will help you:
tell the customers what your website is about before they visit it,

get noticed in the crowded eCommerce market,

expand your business in case you are selling merchandise on the side.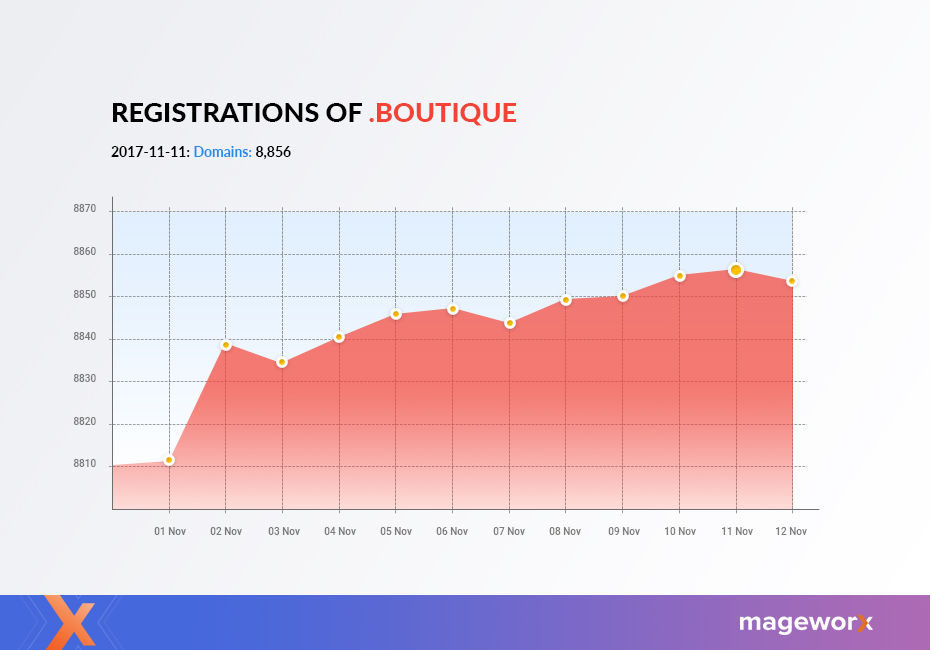 .BOUTIQUE
This domain extension is slowly but steadily gaining momentum and has been chosen by around 8,858 business or 0,04%. It was delegated to the Root Zone in January 2014.
Are you selling fashionable footwear, design clothes or first-class devices? This domain extension will become a great choice for companies that want to add a sense of exclusiveness to their brands.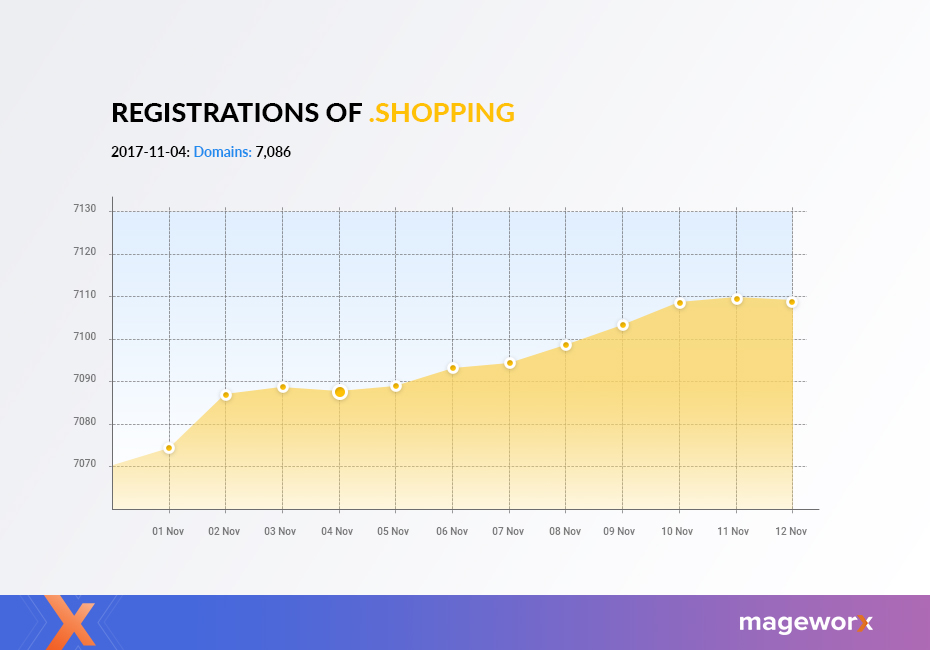 .SHOPPING
7,110 or 0,03% of total registered domains have gone for this extension, which was delegated to the Donuts start-up company in June 2016.
This could be a great choice for eCommеrce stores (if you're looking for professional Magento solutions, please have a look here) or any other business selling goods online, including blogs, coupon websites and other sites that offer shopping-related content. This will be a sure-fire domain extension that will allow you to jump into the global Web marketplace.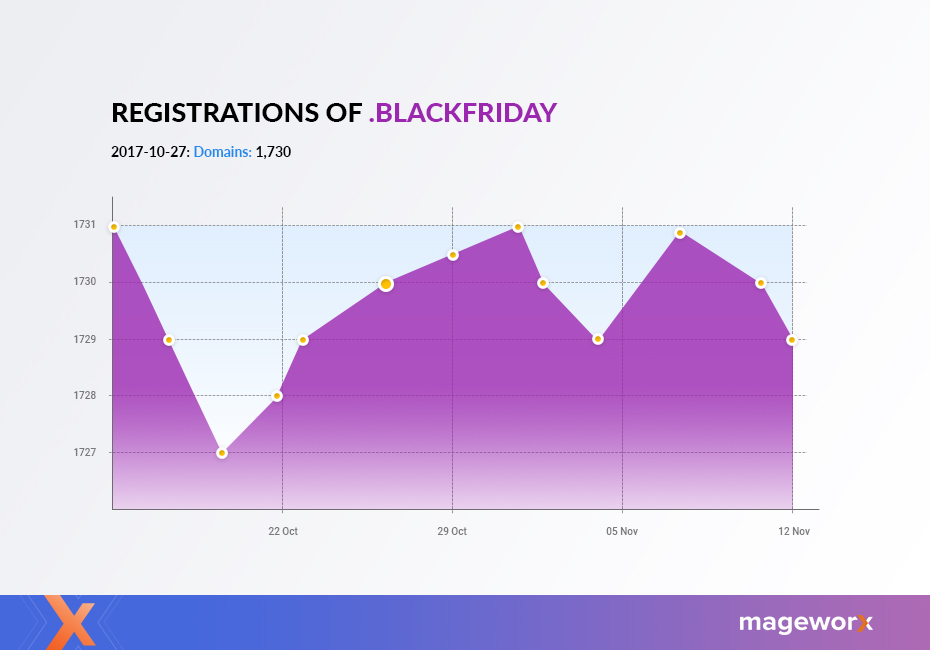 .BLACKFRIDAY
Despite solely 1,730 or 0,01% of businesses have chosen this domain extension, it is worth to be considered. .BLACKFRIDAY was delegated to the Root Zone in April 2014. It can be used specifically to direct consumers to a Black Friday landing page, as a part of your marketing campaign or as a start for blogging or consumer review websites that are dedicated to the biggest discounts on the market.
Also, the choice of domain extensions should not be limited to the above-mentioned ones. You can be creative and consider such variants as .GAME, .SHOES, .GUITARS, .COFFEE, .FISHING, .GIFTS, just to name a few. This might be a great choice for eCommerce businesses with a narrow focus.
Do you have other creative ideas of domain extensions that are worth considering for an eCommerce business? Don't hesitate to share your insights!
* All the data are based on the stats provided by ntldstats.com.