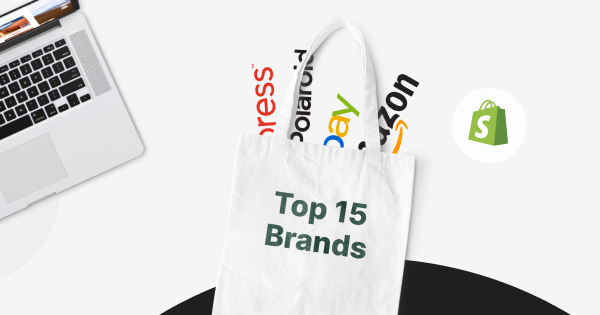 Reading Time:
5
minutes
Nowadays, it's hard to believe that such a great eCommerce platform as Shopify appeared through the decision to sell snowboards online in 2006. Since then, a great number of stores and companies all over the world keep choosing Shopify due to its ease of use, flexibility, reliability, and user-friendliness.

According to the latest data, there are more than 800,000 stores powered by Shopify. But it doesn't mean that Shopify is just for small startup businesses, a lot of world brands use it as well to generate their millions or even billions of dollars in general revenue. Here is a list of 15 biggest Shopify stores for you to take some inspiration from!

Top 15 Brands on Shopify
Kylie Cosmetics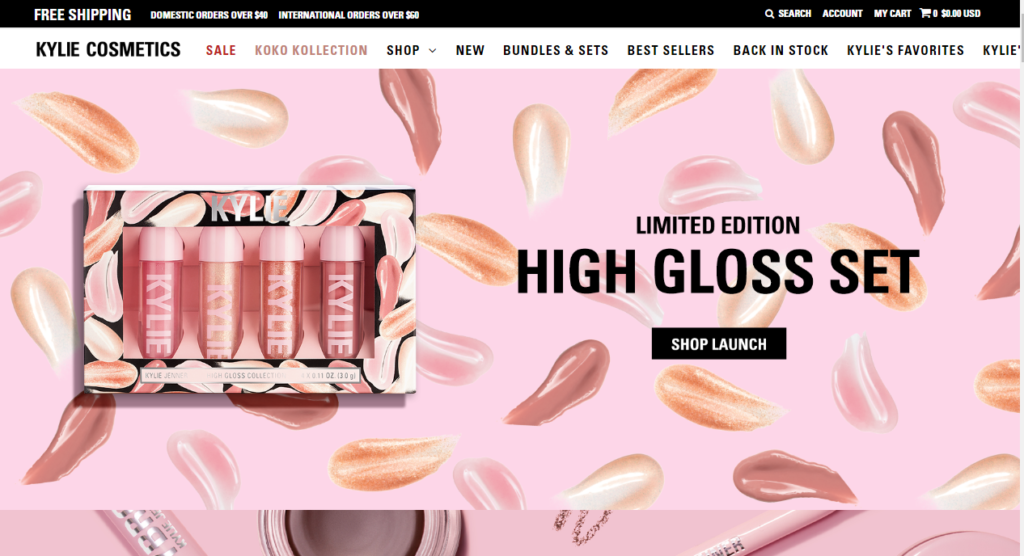 This widely popular beauty company is a vivid example of a fantastic online store built on Shopify in 2015. Kylie Cosmetics has become one of the best Shopify stores famous for its flash sales ― when goods are sold out within a minute. Having started her Shopify store, it took Kylie Jenner just 3 years to become a billionaire. The website is fulfilled with a wide range of color cosmetics on the pink background that catches your sight.
Allbirds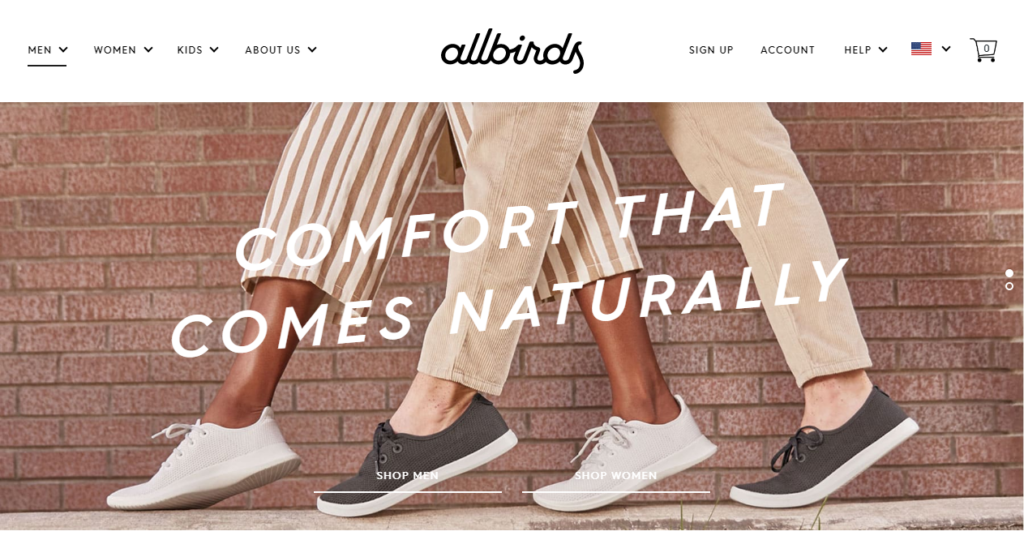 Being an eco-friendly company, Allbirds has found a response in the hearts of millions of customers not only in the United States but also in Europe. As a result, Allbirds has launched its online store up there. So consumers from twelve different countries across Europe can now order this environmentally friendly footwear through the dedicated eCommerce website.

Comfy running people, fancy animations at the website, and a wide range of footwear made of natural materials arouse a lot of trust. Love for nature and all the efforts of this Shopify company have led toward its current success of over $50 million in revenue per year.

Morphe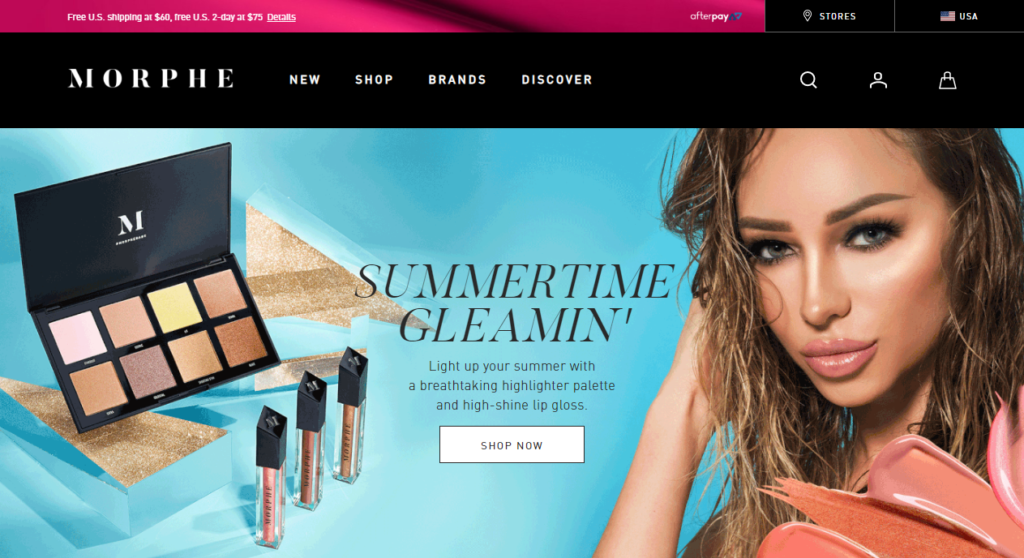 Positioning itself as a 'ride-or-die fam', in the beginning, Morphe decided to focus on makeup artists with a limited budget. So, this beauty brand was created for the creators. If you visit the website you'll see a lot of catchy pictures of true vivid exploding colors, and hardly resist the temptation to try them all. Thanks to Shopify, Morphe has raised $6 million in revenue.

Polaroid Originals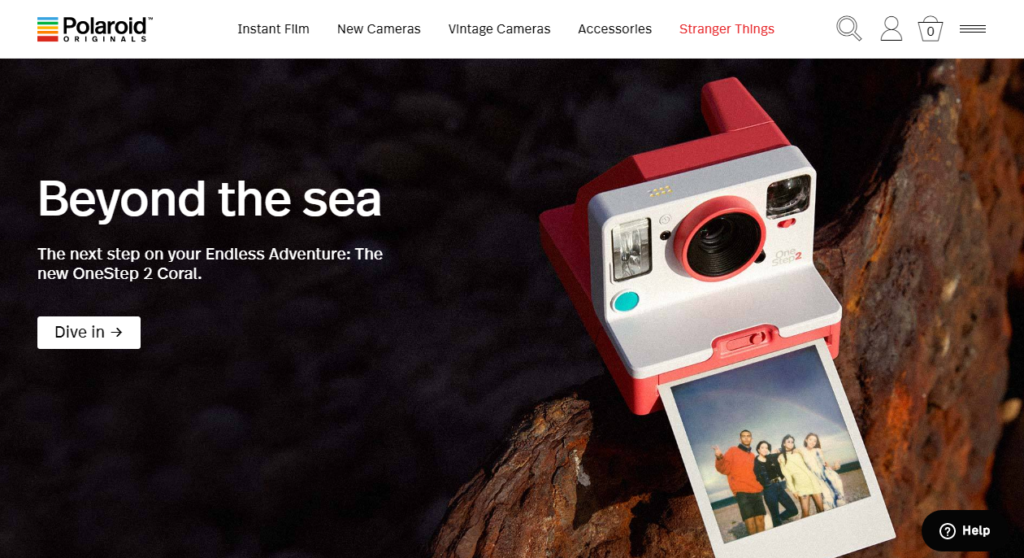 Polaroid Originals is another large company on the list of Shopify stores. Hardly can you find anything like a polaroid! It will never go out of fashion. Browsing the website, it seems like you get involved in an adventure through all those fantastic unique photos, made by their instant cameras.

A new line of products is presented on the website, and thanks for wonderful navigation, you'll easily get all the information about them.

Bremont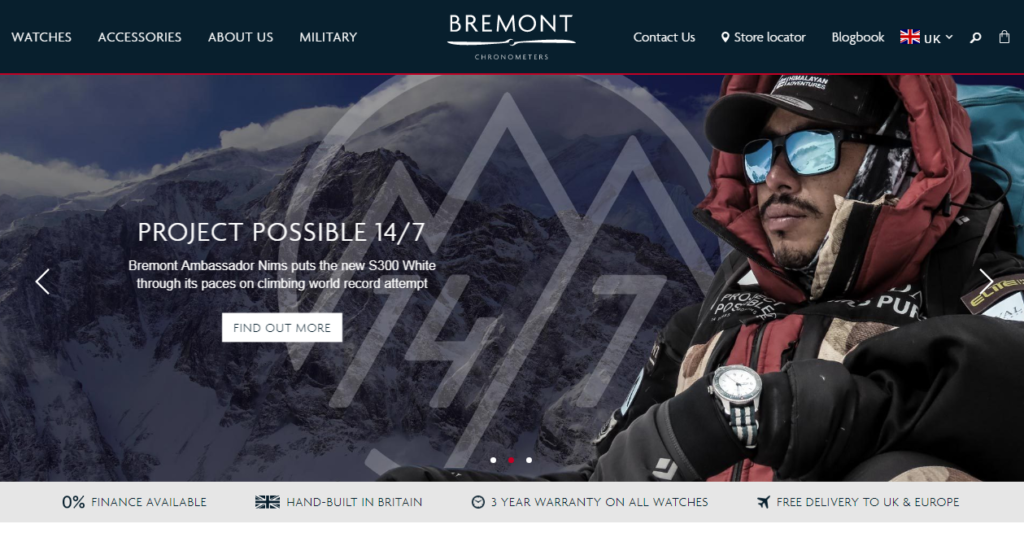 This luxury British Watch Company can be rightly called one of the best Shopify stores. Bremont seemed to receive all the possible awards in various fields. The design of the Bremont website can easily inspire you to open your online Shopify store.

The main product takes the center stage at large compelling photos and videos demonstrated on this elegant website. Detailed display of the items―
that are professionally shown through the highly-quality images ―
fascinates viewers and makes them wish to buy it and place an order as soon as possible.
KKW Beauty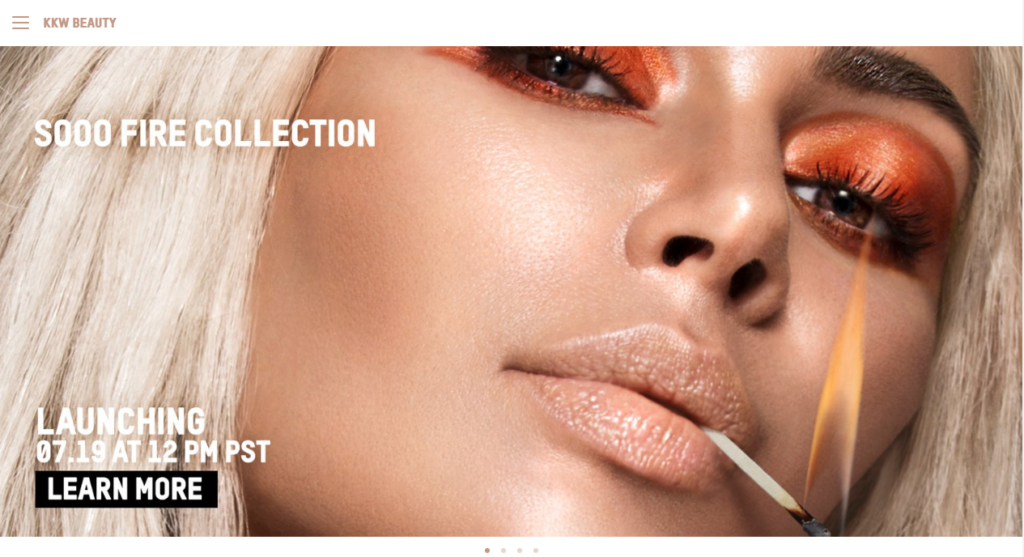 Founded by Kim Kardashian in 2017, KKW Beauty has quickly become one of the most famous and successful beauty brands with over $100 million in annual revenue. Now it's a top Shopify store with products of excellent quality, which are sold out within minutes.

Navigating the website, first, you see knocking your head image that show collections before moving straight into products, with clear, bold imagery and capitalized titles. So, nothing distracts you from shopping online.

Victoria Beckham Brand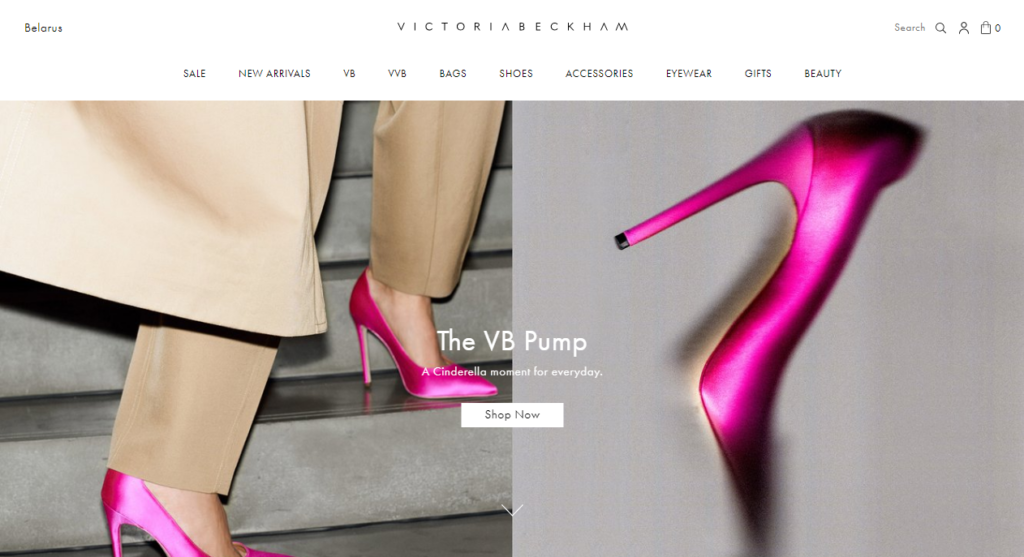 There is hardly anyone who doesn't know the name of Victoria Beckham and her brand. It is an outstanding global name in fashion with hundreds of stockists all over the world. It's an aesthetic website featured with simplicity and elegance. All the necessary information is available at the distance of a mouse click. Stylish images of high resolution demonstrate the offered items in the most favorable light.

Gymshark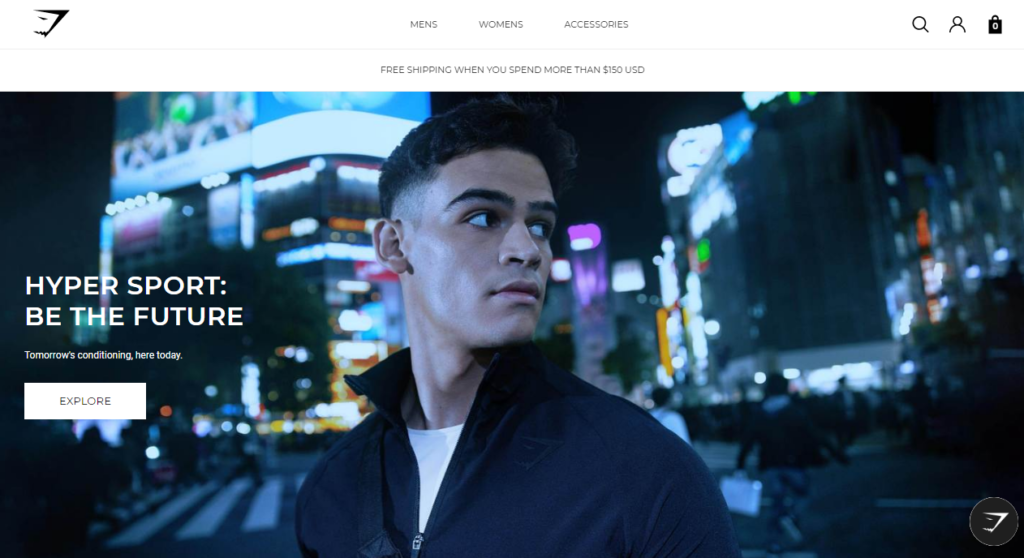 Gymshark, created in 2012 by a group of young people and migrated to Shopify after a failed attempt with another platform, is now one of the most recognized brands in fitness.

This Shopify store is image-led. It encourages visitors to reach the checkout page as soon as possible. Everything is clear, like in sport. Simple in use, it won't let you leave a website without purchases.
Death Wish Coffee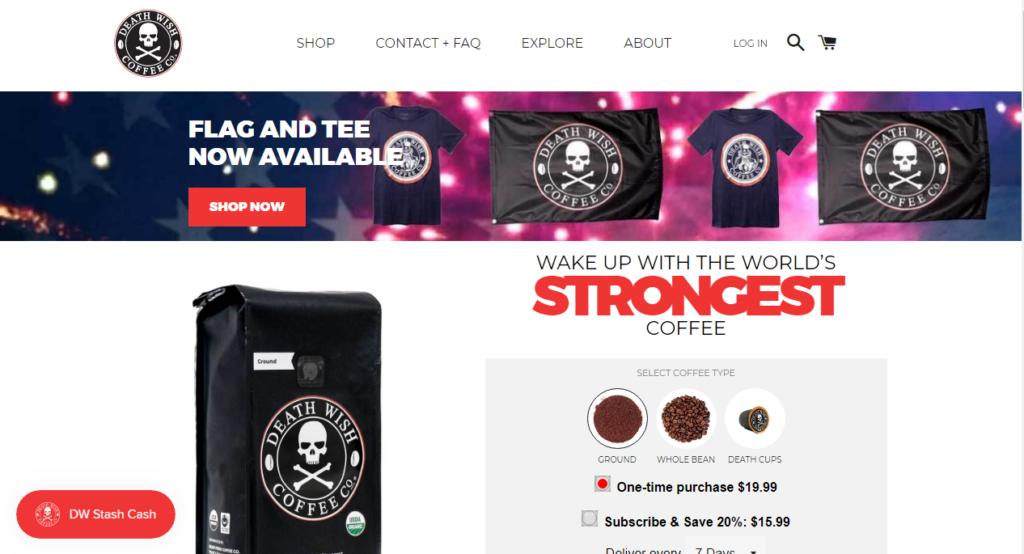 Having won the chance to get a 30-second spot during the Super Bowl, Death Wish Coffee was able to earn an astonishing $2,000 per minute from their Shopify store that gave them 200% year over year top-line growth. Limited with three colors, this Shopify website is still very delightful for the viewer, and nothing distracts your attention from the main product.

MVMT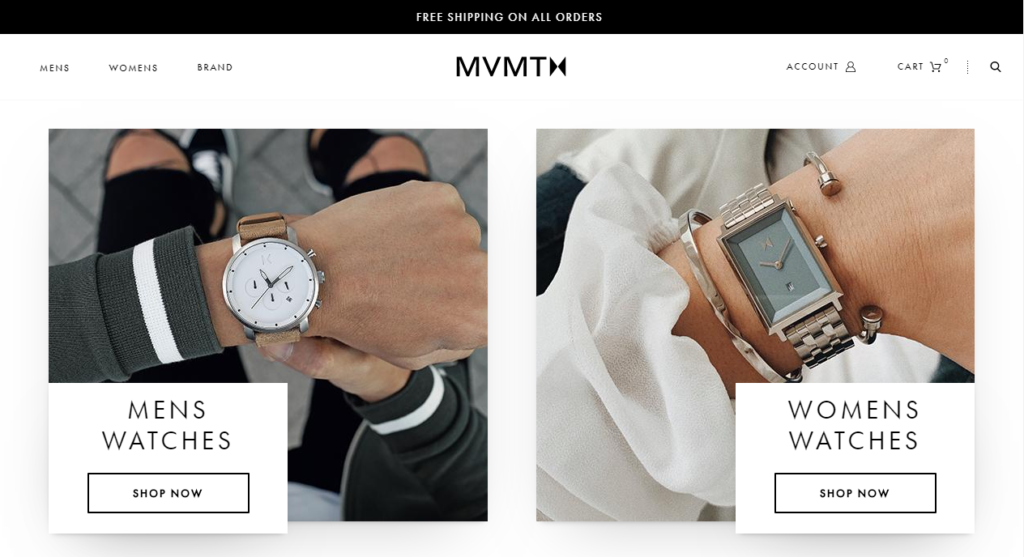 MVMT is a story of success, how to scale to $90 million in sales within four years thanks to Shopify platform. It was launched in 2013 to disrupt the overpriced and outdated models of the fashion industry. The incredibly beautiful and stylish website undoubtedly grabs your attention. It's high-quality and minimalistic as well as the design of MVMT watches.

100% Pure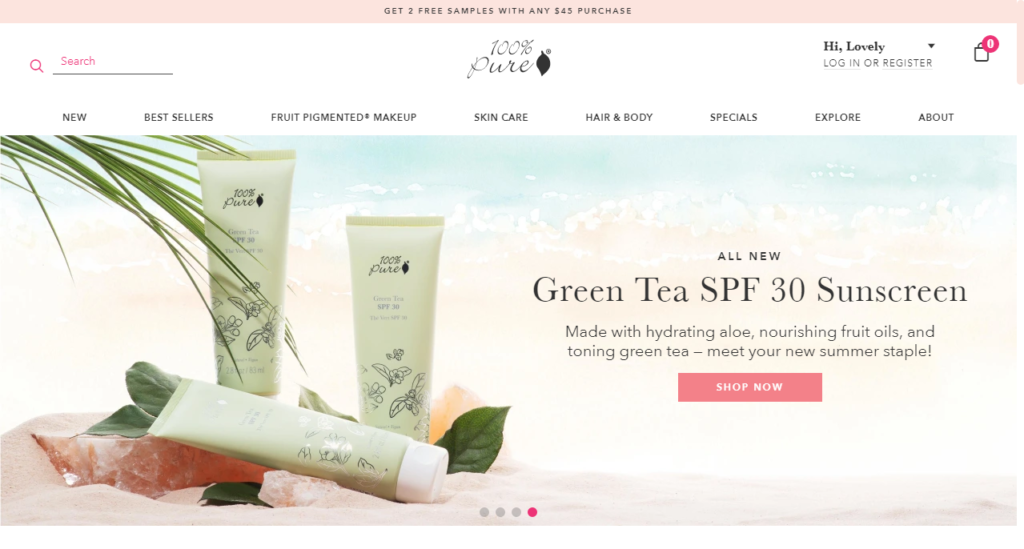 Now, let's have a look at another thriving Shopify store with a robust international eCommerce business. Founders of the company see their mission in creating the purest and healthiest products, so people stay healthy. A wide range of makeup, skincare, hair, and body is depicted in contact with nature. Looking at these vivid and even yummy images, you believe in its 100% purity.

Jeffree Star Cosmetics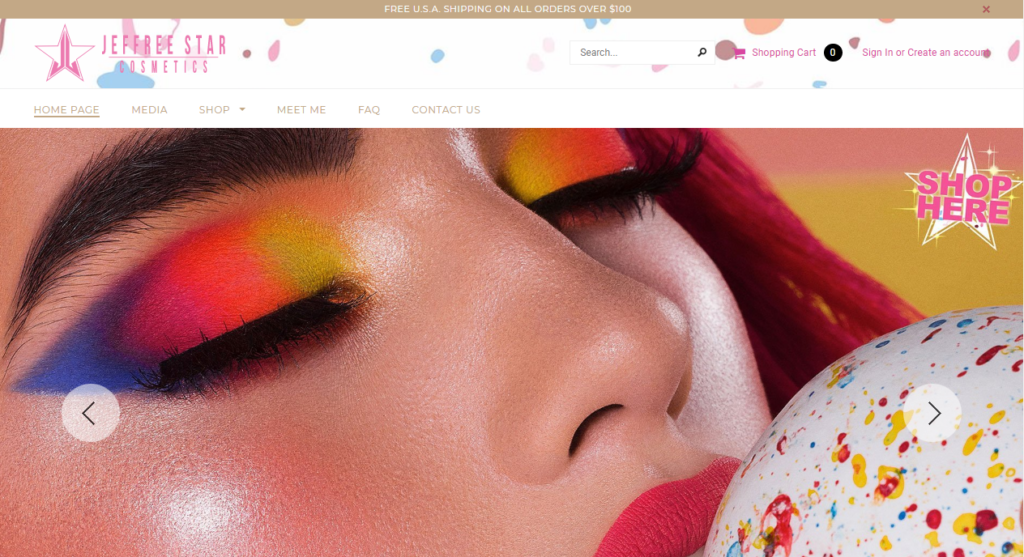 Our list of top world brands on Shopify can't be full without this multi-million dollar company. Having started his makeup brand, Jeffree Star didn't have any hope for success and even couldn't imagine that it will be one of the most popular Shopify stores for makeup and cosmetics. The main peculiarity of the site is its brightness. All the images are very bright just as the colors of Jeffree's products.

Pixi Beauty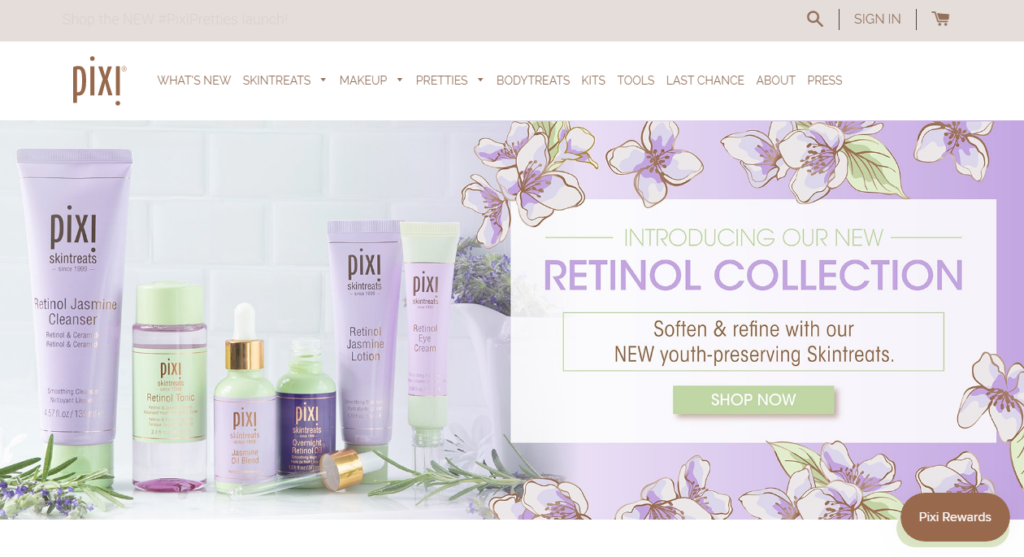 Pixi Beauty is a company with a 20-year-old history. For them, Shopify has become the best decision to be introduced to the international audience. As a result, now they get more than $1,5 million in annual revenue. Natural beauty is the main aim of the company; the Shopify website reflects it perfectly in natural and fresh colors of its theme, images, and the products themselves. You can even feel this freshness and purity through screens of your computers.

Le Sportsac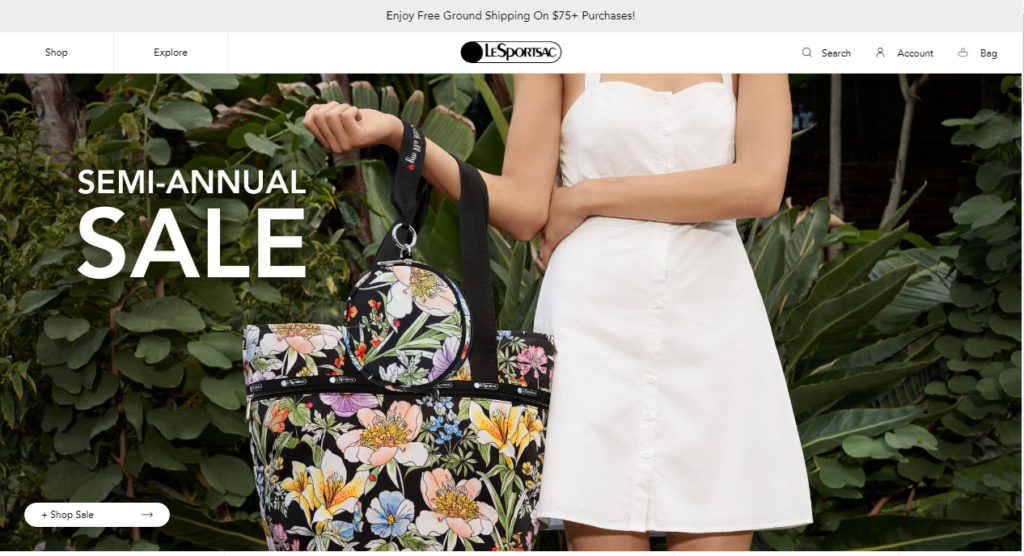 This American lifestyle brand of casual nylon bags has shifted its interest from traditional business to an eCommerce store via Shopify. It wants to provide customers not only with personalized and customized experience but also with some data and analyses. The website allows its customers to choose from the trending, styles, collections on the main page. All the products are displayed on a white background, which makes it easier to make a choice.

Tula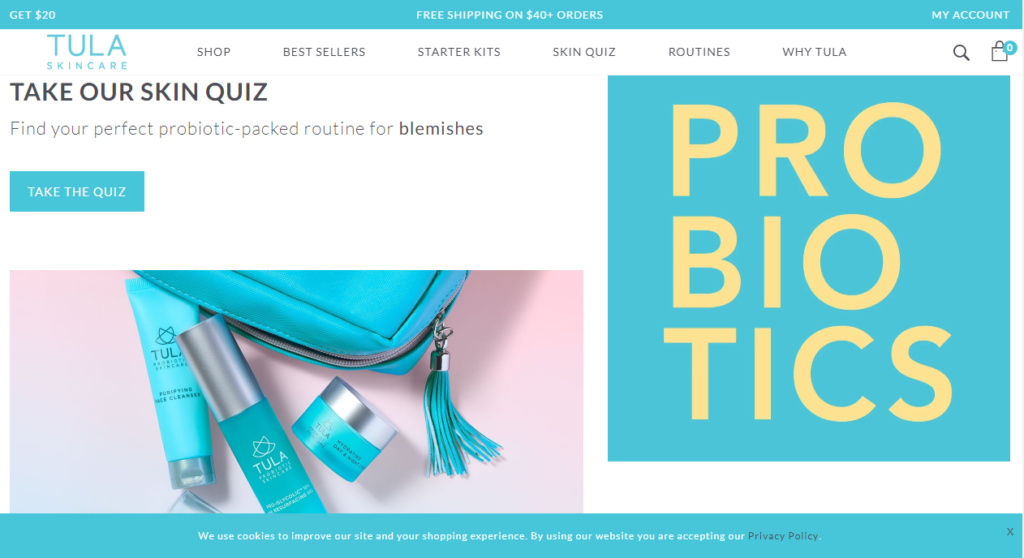 Tula Skincare is one more online store which has become prosperous and successful via Shopify. Dr. Raj started this company in 2014 to help women all over the world using her medical knowledge. Tula Skincare takes care of every customer, in particular. The website is beautiful, balanced, and simple to use. Blue and white are the primary colors of the theme, which promise fresh and healthy skin to its customers.

Wrap Up

Once all these well-known brands made their choice in favor of Shopify. As you can see, they all have become successful and prosperous. So, if you're still thinking about launching your online store, Shopify is exactly what you need.