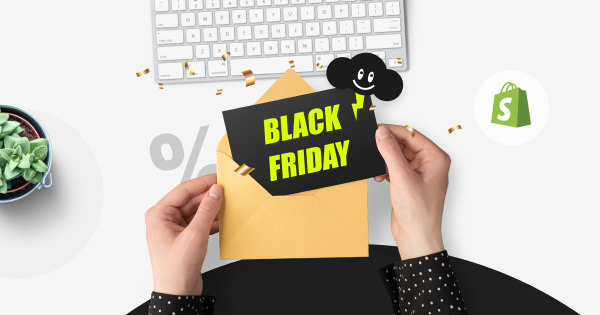 Reading Time:
3
minutes
1,5 months are left before the start of the hottest sale season of the year. As Black Friday and Cyber Monday are approaching, every retailer is itching to take advantage of this rush and win customers' money.
According to eMarketer, online shopping will dominate this year. Like in 2015, people will prefer ecommerce comfort to the brick-and-mortar crowd fights.
The question is, which brands shoppers will choose to leave money on the table? The answer – those, who will manage to stand out from tough online competition and provide the biggest value during this shopping season. But how to do that?
Content marketing, social promotions, SEO campaigns are among the most common methods used to attract customers. However, there's one golden strategy that should be certainly applied. And I'm talking about Email Marketing.
According to Custora study, in 2015 email marketing was the primary channel during the Cyber Week and drove the biggest amount of sales.
Accounting for 25,1% of all transactions, an 'old-fashioned' email strategy continues to be the most reliable source during the holiday season.
Creating a Black Friday/ Cyber Monday email can cause a lot of stress. In order to make easy, I'm going to share the best and most awesome email Cyber Week campaigns.
Feel inspired and implement these ideas into your business strategy. Let's start.
1.Scratch Cards
Why not to entertain your customers with a lottery? It's exactly the element of surprise that we love. Forever 21 used scratch cards to catch shoppers attention and increase engagement and traffic. The idea guarantees you to double or even triple the click rates.
2. Animation
I'm sure you've been told thousands of times that online merchants only have 2-3 seconds to grab shoppers attention. Our natural instincts make us concentrate on moving things. That's why GIF emails increase chances people will watch them (but only if the GIF preview looks promising).
Don't know how to show those t-shirts in all 10 colors? GIFs are perfect storytellers. Use them to combine several images in one, thus avoiding endless scrolling.
3. Moody Design
Of course the most important part of any email is its copy and offer. (Thanks, Captain Obvious) However, sometimes you need to amaze your customers with a beautiful design.
Among so much competition on a Cyber Week, great email design is not only perfect for capturing attention, but also avoid being deleted and risk never being seen.
4. Fun
On average, people get 121 emails a day. Your customers will appreciate your emails, but only if they contain something really interesting and valuable. How to stand out on the busiest season of the year and win shoppers?
Add some fun! A perfect image in combination with an awesome subject line is a sure-fire way to attract attention.
5. Scarcity
Scarcity marketing is no new. However, it still works and does it great. Scarcity acts on the psychological level of high demand and urgency. Numerous research have proven, that shoppers are more willing to buy when they fear missing out on a deal. Add scarcity triggers like 'limited offer', 'only X left', 'today's deals', 'one-of-a-kind special' and so on.
Create urgency and use your emails to remind customers that your offers are quickly vanishing. Don't hesitate and tell people that your selling is like hot cakes, so it's better not to miss it 🙂
Bottom Line:
If email marketing isn't part of your business strategy, it's the time to think of it. Start building your email list right now to make the most out of Black Friday and the whole Cyber Week.
If you've implemented successful Black Friday email campaigns or want to discuss the above examples, feel free to comment below!