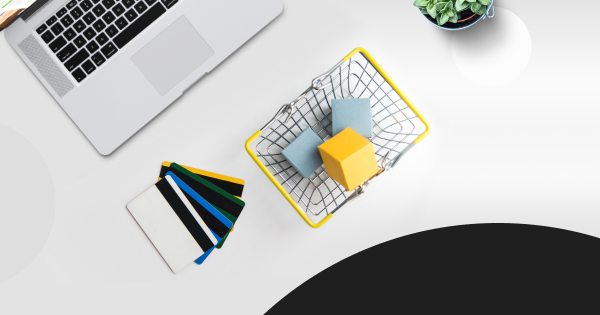 Reading Time:
7
minutes
Every website owner wants his website to perform well, whether that means getting more sales, sign-ups or RSS subscribers. The question is, how do you convert a new visitor to a loyal customer? We've tried to look at the theory of how to sell effectively and boost conversation rates.
In a competitive environment, selling stuff online gets a bit complicated, and you need to have the right strategies to get the right leads.
Only from that will you be able to convert the right kind of individuals into paying customers.
This post is all about the strategies to make your online store convert.
With these at your disposal, you'll be better able to capture, nurture, and convert leads for your online business.
What is Conversion Rate Optimization?
For eCommerce, conversion rate optimization is the process of converting a visiting user into a customer.
Now, there are levels to that which we'll discuss later.
To understand conversion rate optimization, you first need to learn about the buyer journey.
Once you understand how your buyer is moving through the store, the better you can optimize the journey to improve the conversion rates for a store.
At the same, through understanding that, you will have an idea of what leaks you'll have to fix that are causing the problems in the buying journey.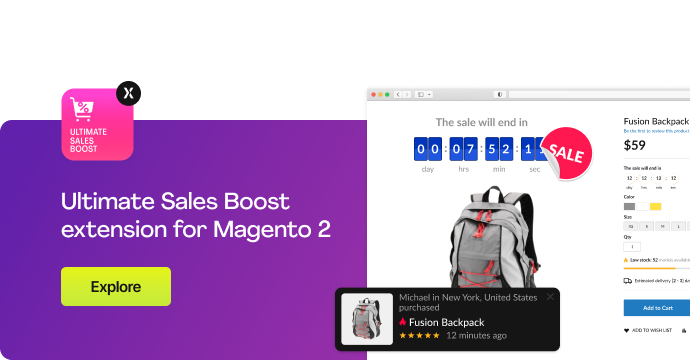 What is a Conversion?
Conversion, not to be confused with its religious counterpart, is a term used whenever a user completes a goal you've set for your website.
As already discussed, there are levels to a conversion―it could be a macro-conversion or a micro-conversion.
Let's dwell on this in a bit more detail, shall we?
Macro-conversions are conversions of a larger nature. Purchases from a site, submitting a query, order, or quote, subscribing to a newsletter, and others are good examples of macro-conversions.
At the same time, you have micro-conversions. These involve the small site goals. It could range from creating an account on the store, signing up for an email list, adding a product to a cart, or just browsing through the product.
Why Conversion Rate Optimization is Important
When you do things right, conversion rate optimization (CRO) leads to an increase in sales and customer satisfaction.
Besides, there is a fair number of other advantages that you can gain from CRO:
You already know that CRO improves your revenues. When you have more revenues in your store, the more you are able to scale up your digital marketing efforts to include other strategies as well. For example, you can move towards paid marketing, lead generation, SEO, and social media. Once the infrastructure is developed, you can gain an idea of what things you need to do.
In-depth knowledge of the customer is the staple of a successful business. Of course, when you invest in conversion rate optimization, you directly get to know what the customers' perceptions and motivations are for visiting your store. The more you optimize your store for the customer, the better your chances are at improving the CRO for your store.
In the modern competitive landscape of eCommerce, there is no shortage of CRO resources. The concept is nothing new and is being used by companies left and right the world over. The faster you focus on improving the conversions for your online store, the better your performance.
What is a Good Conversion Rate for an Online Store?
Calculating conversion rates is relatively simple. Essentially the formula looks something like this:

Now, you might be thinking about whether or not to do this calculation manually each time. Well, fear not, since conversion rates are calculated and given to you every time you open up your Google Analytics account or any other analytics software.
What is the Average Online Store Conversion Rate?
The ideal conversion rate of your online store that you need to target is about 1% to 3%.
Yes, it's that dismal of a picture.
If you are in a very saturated industry, then those very conversion rates can go down to decimal percentages.
CRO Marketing Strategies You Need to Try
Let's highlight some of the most common CRO marketing strategies that you need to try out for your store.
Use Automation Software for Better Workflows
With the right marketing automation software, your business can benefit significantly due to a rise in online store conversion rates.
Think about it.
You can reduce your workloads through automation, which allows you to focus on more business-facing tasks.
Let's look at an example:
With the right software, your email marketing strategy can get automated. This helps you to avoid sending manual emails to customers and focus on the more important tasks at hand.
Besides that, your inventory and order management systems can be optimized. This way, you get a good enough idea of what's needed in your store and what's being shipped out.
This not only reduces the delays in your process but rather speeds it up.
The end result is a faster system that doesn't keep customers waiting.
The final benefit of using automation software for your business is that it helps in your decision-making.
Have a Quick and Efficient Checkout Process
When the modern customer has placed their set of products into a cart, they want to get going with their purchase as soon as possible.
But here's the thing: many eCommerce stores have made their process too prolonged for the customer.
This increases the time it takes for them to check out. The primary disadvantage of this process is reduced conversion rates for your online store.
To solve that, you can make the eCommerce journey as simple as possible.
From product discovery to the eventual conversion point, look at where you need to reduce the buying process.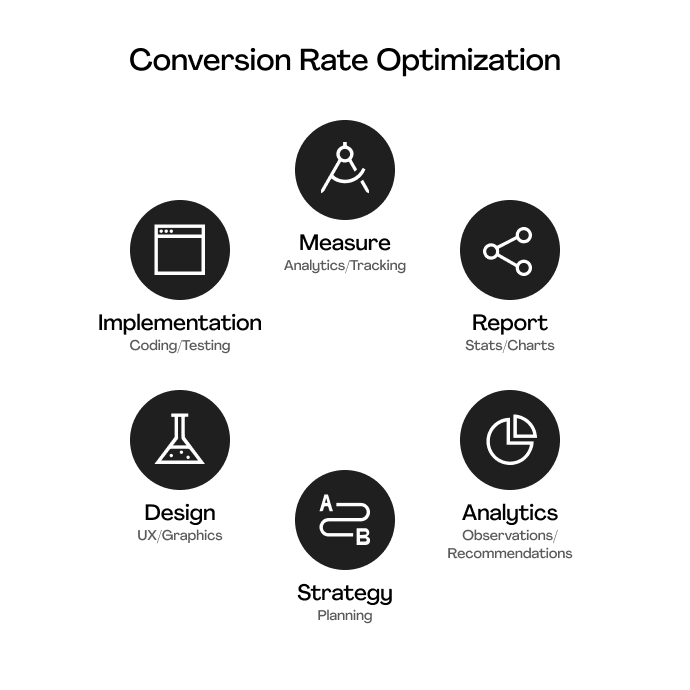 Again, the parts where you think are making the journey long is highly subjective, but there are general places you can look at.
For example, you can reduce the customer journey on the purchase details form or at the cart level.
The faster the conversion rates for your online store, the faster you can get your customers to finish their purchases.
Again, an optimized customer purchase is ideal for a business.
With it, you can improve the conversion rates for your store while also improving the customer experience.
Again, the way you optimize depends on your business process. But ideally, you should remove as much friction from your entire website as possible.

Lead Friendly Popups
Also known as lead flows, these lead-friendly popups are designed to capture the interest of the customers towards a store's products.
The ideal lead flow has a copy written to perfection, and is meant to convert a customer, has an impactful design, and is meant solely to draw in more customers.
The best lead flow is one that prompts the user to convert.
The ideal goal here is to A/B test your offerings to see what works and what does not.
Publish High Quality and Optimized Posts
You might think that blogging doesn't have a place in an online store, but it does.
In fact, content marketing has also been a great organic way to increase online store conversions.
Yes, the content of an eCommerce store might look a bit different from that of a blog, considering you have to write about your products and services in a different manner.
But even then, you can create interesting and highly optimized blog content that can prove useful to your users.
If you're already blogging on your eCommerce store, then you can take the optimization path. You can take your existing articles and then optimize them for SEO and readability.
Ideally, you should look at the posts that have multiple traffic sources on them. Google search console is your best friend in this matter. The web application, when integrated with your store, helps you find out about the performance of your website and the content that you're ranking for.
For articles that are showing more impressions but not enough clicks, you can optimize them by adding the right keywords and improving the content.
Even if you're not looking for conversions, you need to optimize your blog posts.
This―similar to dedicated SEO extensions―helps you rank for specific keywords and improve your standing on search engines.
The better your standing, the better your chances are at conversions.
Focus on Retargeting
Constant reinforcement is the cold hard truth of running an eCommerce store.
To improve the conversion rates for your online store, you need to be proactive in your approach to marketing.
One of the best means to achieve that is through reinforcing your marketing idea to customers through retargeting methods.
You can use forums like social media to retarget customers and improve the conversion rates of your pages.
Similar to how you would write a good copy and have an effective design in your lead flows, you should use retargeting with the same strategy.
Create Landing Pages
One of the means to ensure that your eCommerce business converts online is to use landing pages and track how effectively they perform.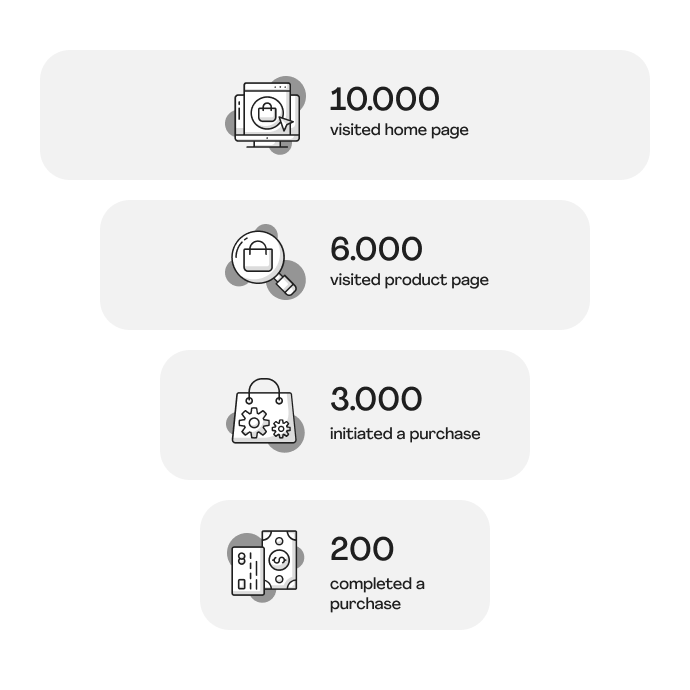 Landing pages are individual pages designed only to entice and convert customers.
For improving the conversion rates of an eCommerce website, they are highly essential.
For your store, you can have a couple of products that you want to sell and then display them on your landing pages.
With it, you can check the increase in sales for those products.
Of course, you would need some traffic to start using landing pages. If you don't have that, then you can always use the paid marketing option to get the much-needed traffic boost on your store.
Integrate Live Chat
If you're an eCommerce store and are still facing conversion rate optimization troubles, then you don't have to worry.
One of the best fixes to such a problem is using a live chat integration on your store.
It allows you to stay in touch with your customers even when you're not operating during working hours.
With a live-chat bot answering frequently asked questions, you won't have to worry about customer questions going unanswered due to your absence.
Besides responding to customer queries, you can also enable the chatbot to respond to automated actions.
For example, if a user has spent a minute on the store, you can activate the popup to appear before them, asking if they have any queries they want to be answered.
Stop Reading, Start Converting
Conversion rate optimization might be a difficult journey, but it's not without its merits.
When done right, it can lead to increased revenues and personalization for the customer.
With the strategies discussed in this article, you can improve the conversion rates for your online store by a significant margin.
Of course, you need to A/B test these strategies out to get the best results, but it's all worth it if you land on an eCommerce strategy that works.
So, stop reading, and go out there and start converting!
---
Author's bio: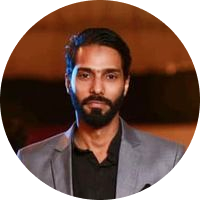 Ammar Naeem is an eCommerce and digital marketing enthusiast and is always digging into the latest marketing trends, best practices, and growth strategies. On the down-low, he likes to read historical non-fiction or watch movies, depending on my mood.