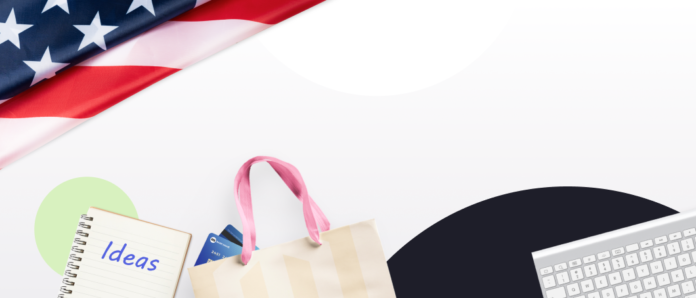 Reading Time:
5
minutes
Memorial Day has become a federal holiday since 1967 and is celebrated on May 25. It is about commemorating and honoring those who have died in battle on behalf of their county. Furthermore, it's the unofficial beginning of summer used to gather with family and friends, barbecue, and a trip to the beach. This day is a great chance for businesses to get a significant boost in revenue as it's associated with summer-focused sales.

Make use of Memorial Day to improve awareness of your Shopify-based business, attract new buyers, and boost your profits. Here are some marketing ideas you can implement to benefit your business.

Memorial Day Stats and Facts
43 million consumers celebrate and travel for Memorial Day.
In 2019, there was an increase of 3.5% of people traveling from 2018 during this weekend.
Over Memorial Day, it is observed a 73% increase in retail traffic.
An average American customer spends nearly $500 over the Memorial Day weekend.
Men outspend women by 150%.
93% of buyers were going to shop in brick-and-mortar and online stores last year.
The most popular retail categories for Memorial Day weekend shopping are apparel, department stores. and electronics. 56% of men buy electronics compared to 31% of women. 72% of women purchased at apparel stores compared to 56% of men (AdWeek).
Memorial Day sales and promotions are chosen by 45.5% of adults 18-years-old, and almost 60% of adults between 18 and 34.
Memorial Day Marketing Ideas
Implement Email Marketing
Memorial Day is the best excuse to start up your email marketing. You can send out emails inviting your subscribers to participate in Memorial Day promotions, events, and contests. Otherwise, offer special deals and grow your marketing audience. An email marketing campaign is proven to have one of the strongest returns on investment with a higher conversion rate of 66%, according to Campaign Monitor.

To make your email marketing campaign more effective, you should be creative, use eye-catchy titles and themed templates to stimulate buyers. What is more important, all your Memorial Day offers should have value for buyers.
Ralph Lauren, for example, offered its customers up to 55% off during Memorial Day Weekend. Hardly any consumer will refuse to get such a tempting discount.
At the same time, Alex and Ani, in their emails, suggested shoppers free shipping options on all orders on Memorial Day that can entice 93% of buyers to make purchases.

Use Motivators
The surest way to stimulate customers to purchase more on Memorial Day is to offer something buyers can't resist. Discounts are one of the best motivators. As Memorial Day is originally celebrated to honor those who have died in uniform. This day, you can honor the living active and veteran military members by offering a flat discount to them and their families. Memorial Day is also a chance to increase the number of your subscribers by offering a discount for signing up just this day. Furthermore, you may think about specific products to give away as gifts or freebies to all the shoppers this day. Free shipping can also become a stimulus to entice customers to make purchases. To make all your offers more attractive and eye-catchy, you can use promo banners with the help of the Free shipping & Promo bars plugin by Mageworx.

Create Deals
Different kinds of deals also should be on your list of Memorial Day marketing ideas. They can be as follows:
Time-sensitive or last-minute deals that create a sense of urgency among buyers. The main features of such deals are quick-ending and limited availability. For instance, 'May 25 only, get 25% off all orders'.
VIP exclusive deals are personal recommendations and offers only for the participants of your loyalty program. It can be something like 'A VIP Member Exclusive: Make a $20 order today and get your Memorial Day special'.
Happy hour is a common type of promotion that allows buyers to get some benefits during a certain period of time. For example, 'Get an extra 25% off your Memorial Day orders between 10 a.m. and 12 p.m.'
Whisper code is a kind of a secret between you and your subscribers. As they can know it only if they follow you on social media. Otherwise, customers sign up and get emails with a certain Memorial Day code. To ensure your loyal buyers get it, ask them to enter this code at the checkout promo code box.
You can advertise Memorial Day deals via emails, messages, your online store, or social media. The main thing is all of them should be extremely good that customers couldn't pass by.

Be Active on Social Media
Interacting with potential customers is the surest way to increase conversions and boost your sales. All it's possible to do on social media. No matter what is sold in your Shopify store, you may start a Memorial Day campaign on Facebook, Twitter, Instagram, or any other social media. To start, you can download Memorial Day-themed videos or pictures. Otherwise, introduce your summer products or services, and promote certain deals. For example, Jeep garnered more than 76K interactions, having published a powerful image of Wrangler with the American flag in the background on Memorial Day last year.

Social media is a great sales channel to be used during the holidays. If you want to lure potential customers to your website, you should make use of relevant content during Memorial Day weekend.

Make Relevant Product Recommendations
Holidays are the best time to introduce, promote, and recommend new products. On Memorial Day you can release summer-related goods. For example, apparel stores can bundle summer products and offer them as put-together outfits. Bookstores can recommend a catalog of beach reading. To create the most attractive and appropriate recommendations that will help you boost your sales, you can make use of the Cross-sell & Upsell Suite app by Mageworx.

Host a Memorial Day Contest
One of the best Memorial Day marketing ideas is to host a contest that is able to increase your audience by 34%. Moreover, due to this marketing strategy, the number of customers signing up to receive emails also can gain 33%. Here are some ideas for Memorial Day contests:
Photo contests are easy to implement and don't require a lot of buyers. You may ask them to upload photos of their pets, outfit, kids, or something else relevant to Memorial Day on social media and sign them with a certain hashtag.
Sweepstakes are also a good idea for a contest. You can offer certain benefits for a randomly drawn entrant. Thanks to sweepstakes you'll be able to collect more emails, and the number of your subscribers can increase.
Recipe contests are a good idea for groceries, health food stores, fitness businesses, etc. Ask your consumers to share their recipes for Memorial Day cookouts and promise a certain gift for the winner.
With an essay contest, you may offer your buyers to write what Memorial Day means to them and award the best one with a prize or a certain sum of money for shopping in your store.
Don't Forget About the Mobile Experience
As the number of current mobile users is 5.11 billion, it makes sense to offer some benefits for customers ordering via mobile devices. Thus, you can offer free shipping when making purchases on Memorial Day. Otherwise, you may suggest mobile users a certain discount for orders on this day.

Bottom Line
Every single holiday is a particular opportunity for any business to improve customers' experience and boost profits. Memorial Day is no exception. With the offered marketing ideas, you'll be able to make this day special and memorable for all your consumers and profitable for your Shopify store.