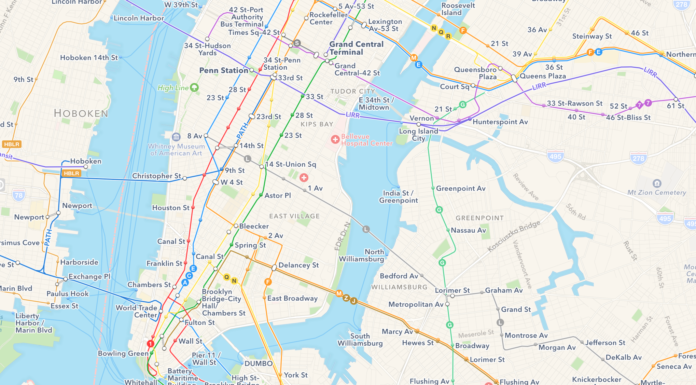 Reading Time:
5
minutes
Every eCommerce merchant must have read tons of articles telling about the importance of sitemaps for SEO .
They teach how sitemaps can cure such SEO issues as duplicate content or poor internal linking, optimize the process of site indexation and, as a result, drive bigger amounts of so desired traffic.
Hence, when drawing an SEO plan, we usually mark sitemap optimization as a task of a high priority.
But.
Do sitemaps really play such an important role in the modern SEO landscape. Are they a panacea for those bugging SEO issues?  
Let's get it all sorted out!
Sitemap Types
Ok, first, let's define what a sitemap is and what its most common types are.
Basically, a sitemap is a collection of hierarchically placed links. It can be created either for a human or a search engine bot. Its main purpose is to help with understanding a site structure and channeling users/crawlers to the right site areas.
There are two kinds of sitemaps: an HTML sitemap and an XML one.
HTML sitemap
This kind of a sitemap is built for human site visitors.
Usually, an HTML sitemap is made in a form of a list where all links are organized in a hierarchical order. An HTML sitemap is like a book's table of contents for site visitors that helps them to get a convenient overview of a website structure.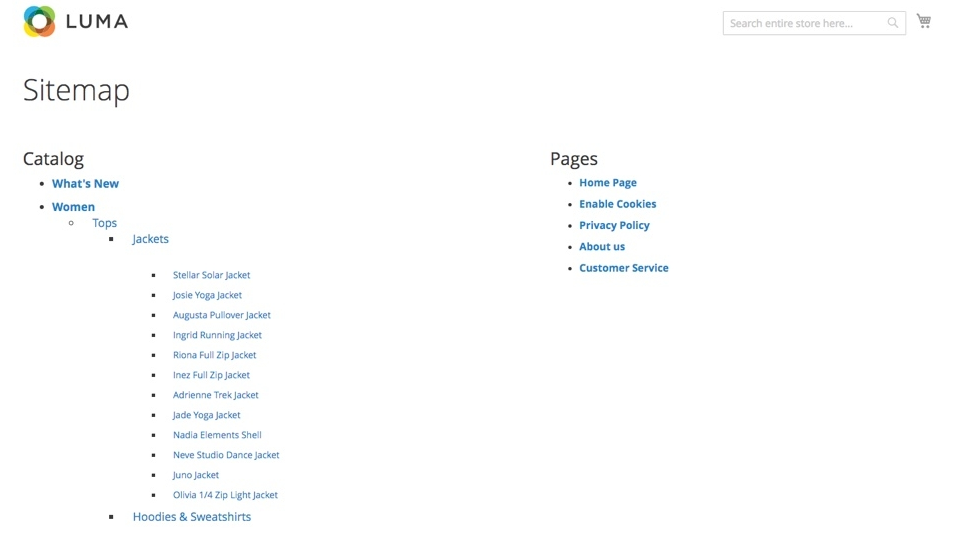 XML sitemap
This sitemap is a file with links to all store pages. It's written in plain text and can be easily read by any search engine crawler.
Basically, an XML sitemap provides crawling bots with a hierarchically arranged list of links. Thus, bots can access any important page even if it's not linked to the other pages of a website.
Also, this sitemap informs the search engines about time when a certain page got updated and how often the site has been changed. Also, it tells how important a page is in relation to the others.
This sitemap is hidden from site visitors' eyes. You can view it and correct its code only from your store's backend. This is how it looks like.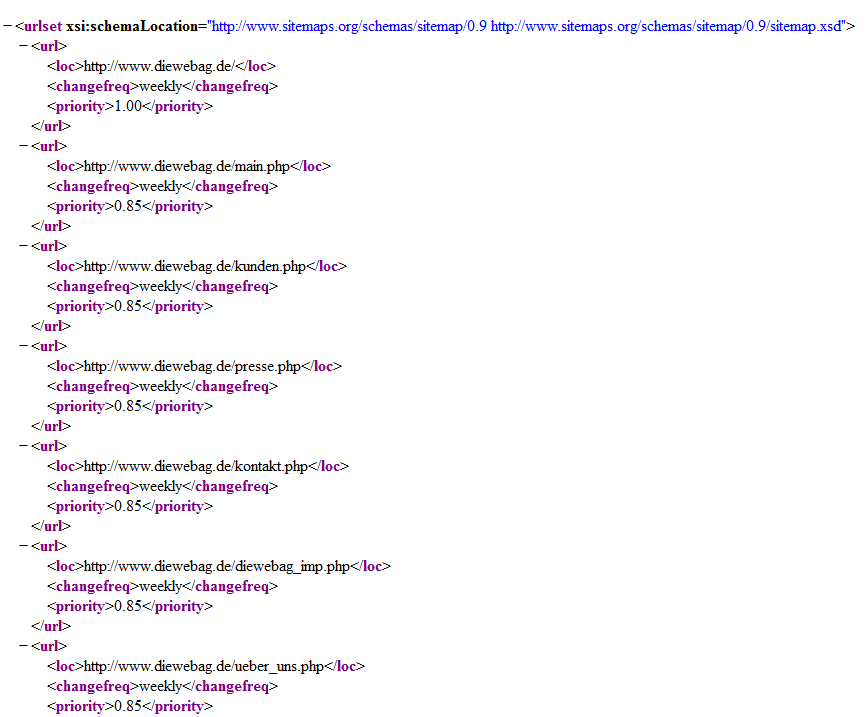 Is an HTML Sitemap Important Now?
Getting back to HTML Sitemaps.
At the dawn of the Internet, these sitemaps were really important as they were the only way to navigate through a website.
Times have changed.
As for now, HTML sitemaps are hardly ever used in navigation. With the advent of advanced mega menus, smart onsite search and well thought-out internal linking, they have almost lost their original purpose.
Now, HTML sitemaps are usually represented by a link in the site footer and used more as a nod to legacy website policies than anything else.

However, HTML sitemaps still DO have some value. For instance:
an HTML sitemap can contain links to pages that are buried deeply in the navigational structure (support pages, user guides, FAQ pages, etc.), thus letting site visitors quickly find this content, if needed;
it can contribute in building a well-planned site linking structure and contains links to site pages, all in one place;
this sitemap can help customers find pages/categories if the onsite search delivers irrelevant results;
also, it comes in handy if your site navigation doesn't allow you link to certain category or group of pages.
All that is especially important for large and some mid-size eCommerce stores that usually have complex navigation and large amounts of content.
Say, if a store has a big amount of categories, subcategories, product and CMS pages, an HTML sitemap can help users conveniently get a quick overview of the whole site structure and get to the necessary site areas.
Creating an HTML Sitemap in Magento
Magento 1
If you have a Magento store, you can generate an HTML sitemap using the standard platform functionality. Follow this link to learn how to use it.
If you want to extend the standard functionality (for example, hide some pages or categories, add extra links, automatically hide links if a product is 'out of stock'), you can use this extension.
Magento 2
For some reason, Magento decided NOT to include HTML sitemap functionality in the 2nd version of its platform. So, if you are building a store on Magento 2, you'll have to get a 3d party tool to generate it.
One of the most popular extensions for that purpose is Sitemap Suite.
With its help, you can quickly create an HTML sitemap for different Store Views and customize it according to your SEO goals.
Follow this link to learn how to use the extension.
XML Sitemaps. Are you Using Them Right?
Now, XML sitemaps are considered to be imperative for eCommerce stores for a number reasons. They are created to instruct Google how to access your site important pages and include them into the search engine's index.
But the point is… that Google is capable of indexing your site on its own. The reason why is does it so slowly is that its resources are limited.
Besides, the speed of indexation depends on how often you update your site content. Say, if you add one new product or blog post per month, the search engine is unlikely to visit you more than once a month (or even less frequent). Hence, if you don't update your site content, an XML sitemap won't help you optimize its indexation.
Also, an XML sitemap can also be completely useless and counterproductive if used in the wrong way (not in accordance to the latest Google requirements).
These are the rules for you to follow:
1. Make sure your site pages are worth indexing.
It's generally believed that just feeding an XML sitemap to Google Search Console will make the search engine automatically crawl and index all important store pages.
But it's not exactly true.
Yes, by submitting this sitemap, you drag the search engines' attention to such pages. They may get crawled, but if a page looks spammy, has duplicate or forbidden content on it, it's unlikely to end up in the Google Index.
Hence, you need to make sure that each product, category or CMS page you include into your XML sitemap meets the search engine requirements.
2. Be consistent.
You probably know some unimportant site pages can be hidden from indexation by using meta robots or robots.txt files.
Say, you have pages with login forms, search results pages, product review pages, 'lost password' forms, etc. These types of pages usually little or no value and are restricted from indexation by the above-mentioned means.
If you or your SEO specialist do that, don't forget to exclude these pages from an XML sitemap as well! Otherwise, you confuse Google, and it messes up the process of your site indexation.
3. Control the overall quality of all pages included into your XML sitemap.
This requirement stems from the previous two.
Say, you have a site with 500 pages. 50% of them have great, optimized content, while the other 50% are functional pages with almost zero value.
Putting these pages on an equality with great content pages isn't a wise decision. Although Google ranks separate pages (not whole domains), having such a disproportion of pages with different value may harm some domain performance metrics.
Hence, you should add to your XML sitemap only pages that are worth indexing. Also, make sure that your sitemap is not in conflict with your meta robots and robots txt files.
Creating an XML Sitemap in Magento
Magento 1
Here is how you can set up and configure an XML sitemap in Magento 1.
To go beyond the standard functionality (e.g. set frequency and priority for all links added in XML sitemap, hide out-of-stock products, include product images, etc.), you can use this extension.
Also, the extension lets you overcome the 50,000 URLs per an XML sitemap limitation that was set by Google.
The software is capable of splitting your sitemap into multiple files and creating the so-called Sitemap XML Index that connects them. Thus, no matter how many pages are there on your website, your XML sitemap will correspond to the Google's guidelines.
Magento 2
As for Magento 2, the second version of the eCommerce platform has quite an advanced XML toolkit.
We've made a detailed description of how to configure it in this blog post.
Basically, the default Magento 2 has all you may need for this sitemap. There's NO NEED to purchase any 3rd party XML Sitemap tools to extend it.  Everything that is necessary comes for free in the out-of-the-box version of the eCommerce platform.
Bottom-Line
As you can see, sitemaps still definitely play an important role in SEO and can help you in various ways (if used correctly).
Are you using any sitemaps on your site? How do you configure them? Are you using any extensions to enhance the default sitemap functionality?
Please share your thoughts and opinion in the comments below.