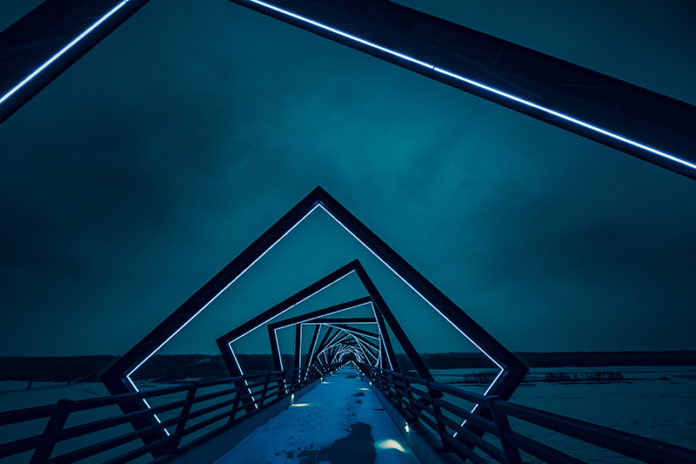 Reading Time:
3
minutes
Properly implemented Structured Data Markup helps search engines deliver more informative and descriptive results for eCommerce pages. Snippet-rich pages get a better click-through rate, channel a bigger amount of targeted traffic and bring more sales.
Generally, store owners just add the markup tags to help Google identify prices, product availability and ratings. Meanwhile, there are some other little-known, yet very effective ways to use the structured data for eCommerce stores.
1. Adding a limited availability notice
We all know that urgency increases conversion rates. People are more inclined to make a purchase if they see a limited stock level, or something that says "Buy now – the offer will expire soon!"
The Limited Availablity JSON-LD Code will help you inform the search engines that you are running a time-limited sale, so they could include this info into your rich snippets.
Also, this code will let you specify the number of items on sale, a short campaign description and location.

2. Displaying a price range instead of a single price offer
Customers like choices — so providing them with the ability to select from multiple options or configurations (each with a unique price) can significantly improve conversions.
The search engines may equip your search results with a price range block, so your potential customers can estimate how much they may spend on a website.

To help the search engines identify the lowest and the highest value of the price properties, mark-up a multiple-product page with the Schema.Org Offer entities. The instructions on how to do that are given here.
3. Display Your Store Name and Site Architecture
A well-known rich snippet breadcrumbs feature proved effective in improving website navigation. It lets searchers easily indicate the page position in the site hierarchy, and jump to the product category or website homepage.


As a rule breadcrumbs are displayed this way. Additionally, instead of the www link you can specify your store name. It can work great for branding purposes — people can recognize your business by name. For now, the feature is now available for mobile searches only.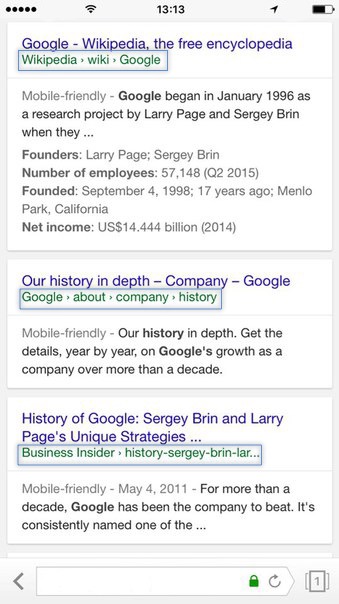 Follow this link to learn how to include your store name in search results.
4. Sitselinks Search Box

Sitelinks Search Box was introduced by Google about a year ago, but still not that many eCommerce website are taking advantage of it.
Basically, this feature adds an improved search box within its SERP, thus providing searchers with the ability to find a relevant site page being in the search results. Sitelinks Search Box supports type-ahead and perfectly works on mobile devices.
All that makes the feature a magic wand for searchers who are using branded or navigation queries, or want to quickly find relevant info in large online stores.

Follow this link for technical implementation details.
5. Showcasing a product with a video
A product picture is worth a thousand words, and could work great in the organic result listings. But after some testing Google decided not to include product page images into rich snippets.
Luckily, there is an alternative — video thumbnails. Such a thumbnail makes your website stand out in search and communicates searchers that they may find interesting content upon the click.

Check this page to learn how to optimize your product pages with video markup tags.
NOTE: Be careful with picking up the right video content. Check out this case study not to repeat these mistakes.
* * * * *
[BONUS] Below is the list of Rich Snippet optimization tools for all popular eCommerce platforms:
* * * * *
Have you used any of these Structured Markup optimization methods? What results did you get? Do you know any other tricks to get most out of organic rich snippets? Feel free to share your opinion in the comments section.