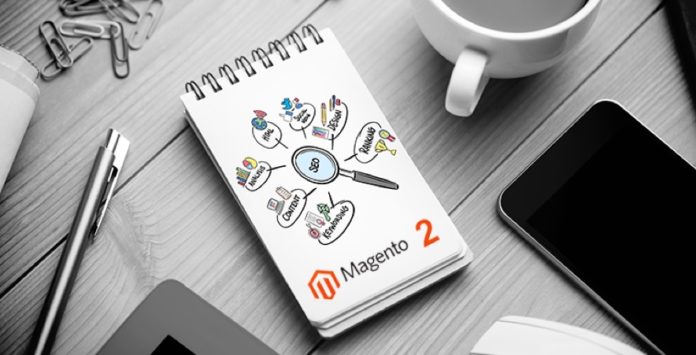 Reading Time:
4
minutes
Magento has always been one of the most powerful platforms in terms of SEO.
By default, it is equipped with a bunch of useful SEO features to easily optimize site URLs, page titles and meta tags, ALT tags, H1 headings, etc.
On top of that, today, the Magento Connect Marketplace offers an impressive selection from simple to advanced Magento SEO extensions to greatly enhance the store's SEO capabilities.
But we all know that the official release of Magento 2.0 is around the corner. The new fully-revamped version of the platform brings lots of changes to the architecture and a ton of technical upgrades. Hence, the question:
How SEO-friendly Magento 2.0 will be?   

In this post, I'm going to run a side-by-side comparison of the default SEO features that the current and soon-to-be-released versions of the platform offer.
Also, I'm going to review the functionality of the 1st Magento 2 SEO extension that was exclusively designed for the updated version.
Let's dive in.
1. Product Page Optimization

Meta Data
Practically nothing has changed in terms of optimizing meta data for products pages.
In Magento 2, each product page has the same meta tag settings — one can set up the standard tags: meta title, meta description, meta keywords.
That can be done per each Store View.
The Product URL Key can also be specified per a Store View as well.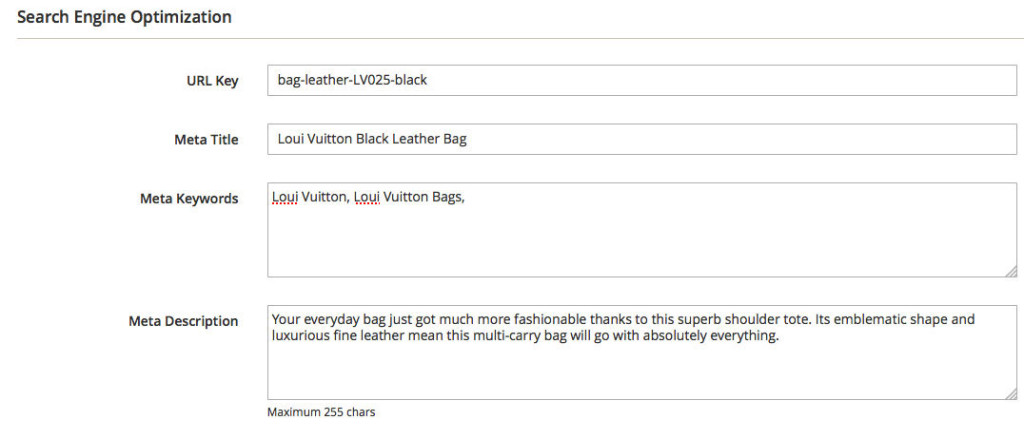 The NEW feature here is Product Fields Auto-Generation (located under Stores – Configuration – Catalog – Catalog). The feature is supposed to form the product meta tags using available product attributes according to the predefined templates.
However, after testing the feature, we found out that for now, it's not working properly. The meta tags we tried to change didn't get changed correctly. Another sad thing is that this functionality turned out to be quite limited mainly because it changes meta tags for all products using one template.

Product Canonical Tag
In Magento 2 you can set up Canonical Link meta tag for your products the same way as in Magento 1.
E.g. httр:// website.com/nokia-2610.html?referal=12456 will be referred to httр:// website.com/nokia-2610.html
This setting can be tweaked in Stores – Configuration – Catalog – Search Engine Optimization.

Product URLs
With Magento 2, you can create SEO-friendly URLs by including categories path for product URLs. It replicates this setting from Magento 1.
You can tweak this setting under Stores – Configuration – Catalog – Search Engine Optimization.

2. Category Page Optimization

The updated version of the platform has the same default settings for setting up the standard meta tags: title, meta description, and meta keywords.
All these tags are set up per a Store View.
Also, per each Store View, you can set an SEO-friendly Category URL key.

On top of that, Magento 2 has a little, yet quite a useful SEO improvement: whenever you sort/arrange categories using the available filter options, the category page URL will stay the same (i.e. won't include limit, sort, mode, etc. URL parameters).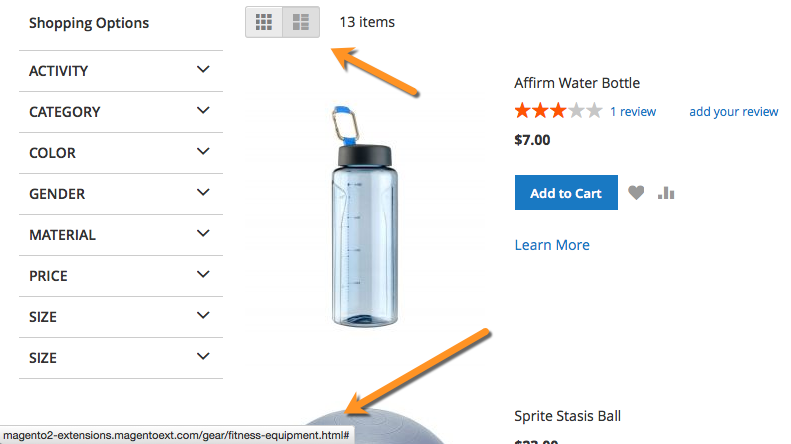 3. Pagination pages optimization
Magento 2 sets the canonical tag on pagination pages to point to the category itself. The same behavior can be observed in Magento CE v1.
E.g. httр://website.com/products.html?p=2 will be pointed to httр://website.com/products.html  

By default, Magento 2 sets a canonical tag on layered navigation pages to point to their categories.
Also, the selected attributes don't get added to the meta tags.
E.g. httр://www.site.com/sneakers/womens-sneakers?color=pink&manufacturer=asics&price=80-120 will be pointed to httр://www.site.com/sneakers/womens-sneakers.html
5. HTML Sitemap

Unfortunately, we haven't found any HTML sitemap in the current version of Magento 2.
Hence, for now, the default SEO functionality of Magento doesn't allow to supply users with a snapshot of the website structure.
Luckily, with our SEO Suite Ultimate for Magento 2 you can easy fill this gap.
6. XML Sitemap

The XML functionality has got dozens of improvements. Now you can specify the priority and frequency for each page type (e.g. product, category and CMS page) separately.
Also, with Magento 2 you can automatically add the XML sitemap to your robots.txt file.
On top of that, it has become possible to add images, use the Sitemap Index, and define the parameters to split items between XML files.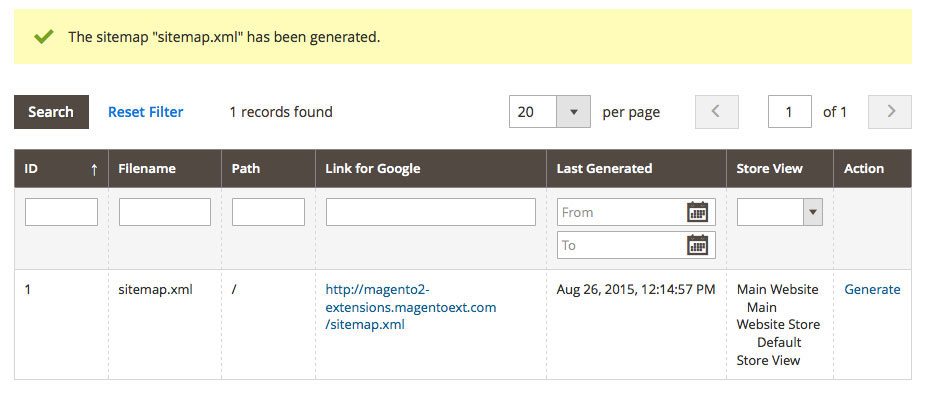 7. Rich Snippets

Perhaps, the biggest improvement of the Magento 2 SEO functionality is the ability to add rich snippets. This feature was not available in Magento 1.
With the help of this functionality, you can use your site structured markup data to make your product pages stand out in Google results and improve their CTR.
This feature is enabled in the system by default.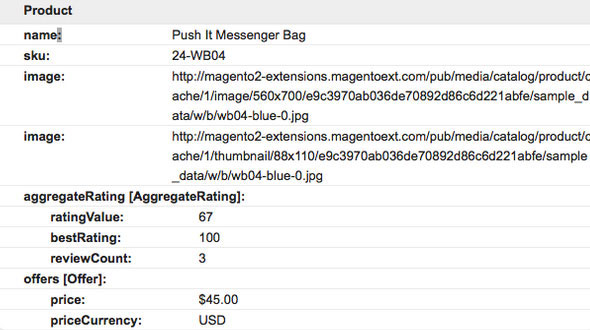 8. Editing Robots.txt file

In Magento 2 you can easily edit a Magento robots.txt file via the admin's panel.  Go to Stores – General – Design to access the file.

9. SEO configuration
Nothing has changed here in comparison with the previous version. All the settings remained the same.
You can tweak them under Stores – Configuration – Catalog – SEO.
* * * * *
As you can see, the default SEO functionality of Magento 2 makes it more powerful than its predecessor.
The absence of an HTML sitemap seems a little disappointing though, but upon the whole, we can see a row of new features and significant improvements.
On top of that, this functionality can be further enhanced with our SEO Suite for Magento 2 extension.
The extension will let you: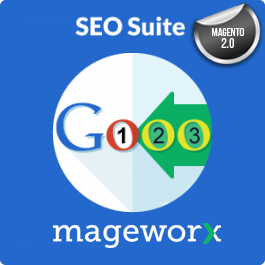 generate an advanced HTML sitemap
better set and manage Canonical URLs for product, category pages and pages of layered navigation
  set search engine indexation instructions  using NOINDEX, FOLLOW/ NOINDEX, NOFOLLOW Robots Meta Headers
  add additional links to the XML sitemap
  and dozens more.
You may play with our new extensions in our Magento 2 Demo store.
P.S. Tou may check our Magento 2 SEO extension on Magento Marketplace. Your thoughts on Magento 2 SEO functionality and our new extension are very much appreciated. Feel free to leave your comments below.