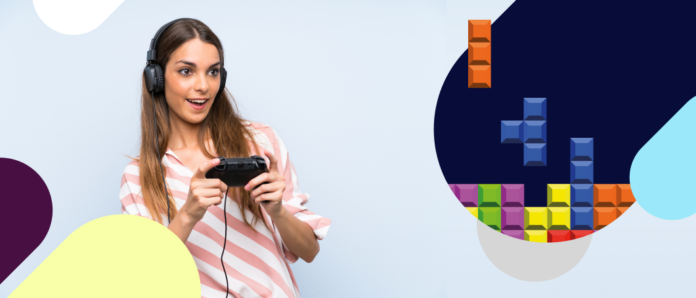 Reading Time:
5
minutes
Do you want your eCommerce store to have a success rate of around 60% like Amazon? Or boost sales and profit with a few changes? Product bundling is the answer.
As a proof, we offer a list of 20 eCommerce sites that have already done it right to help you learn from their examples.
Business That Are Doing it Right with Product Bundles
Nintendo
This company has succeeded in using a model of mixed bundling. When Nintendo offered its customers to buy a bundle of their console and video games at a lower price than if bought individually, sales increased significantly. Console sales increased by over 100,000 units, and video game sales raised over a million units.

Conversely, they got opposite results when offering pure bundling and forcing shoppers to buy add-ons they didn't need. It led to a 20% decrease in revenue with a decline in hardware sales by millions of units and lower software sales by over ten million units.

As a result, they have learned a lesson from it and chosen the best bundling type to make their bottom line and to give more value to their buyers.
Microsoft
Different kinds of products can be sold in bundles. Microsoft has proven it by creating Microsoft Office (a bundle of computer software that includes Word, Excel, Access and PowerPoint), xBox bundles, a bundle of their Internet browser with the market-leading operating system, and many others. Its market share increased from 7% to 38 % in one year thanks to this marketing idea. Agree that the product bundling experience of Microsoft is extremely inspiring and encouraging!
Netflix
Netflix is another company that has succeeded thanks to product bundling. Suggesting streaming video, Netflix pays attention to consumer preferences and feedbacks to create personalized offers for every customer. The company enhances customers' experience by giving an opportunity to add, remove, or edit products in bundles and providing them with recommendations based on consumers' preferences.

Since this year, Netflix has started bundling its video services with wireless and pay-TV plans of various mobile operators and cable providers. That helps the company grow its consumer base and revenue.
Apple
Such a giant as Apple also offers bundles on its site. The company provides customers with bundles of hardware and software. For example, with the purchase of any iPhone, iPad, iPod Touch, Mac, or Apple TV, a shopper gets an entire year of free service, family sharing included. Be sure that this selling point is quite advantageous for Apple.
The Running Buddy
The Running Buddy is an eCommerce site that highlights the added benefits for buyers. In this e-store, an entire section is dedicated to product bundles. Under each bundle, the merchant displays the price for the bundle and the total price in case each item is bought separately. Customers can see a real discount they can get when buying product bundles.
Best Buy
Best Buy is one of the most competitive consumer electronics companies on the Internet. It is well-known for its unbeatable price offers. It's featured with product bundling widgets called "Our experts recommend", where shoppers can buy a bundle for one price. These widgets give customers an opportunity to see all the items that can be bought in a bundle, to add all four products to cart or deselect some of them. Thus, Best Buy is able to boost the AOV without increasing prices.
MagMod
With the help of starter kits for pro photographers, MagMod has been able to grow by 200% year-on-year. The reason is simple. The merchant focuses on solving one major problem per product and then sells these products in bundles. So, customers can see the value that the company offers.
Tattly
On this eCommerce site, shoppers can only buy kits of products consisting of two or more items. Thus, the merchant automatically boosts the average order value and increases the revenue while consumers appreciate an opportunity to get an extra tattoo with their purchase.
Sephora
Having launched Play! beauty boxes, Sephora offers a bundle of 6 items monthly for subscribers just for $10. These product kits increase not only AOV and the revenue of the company, but also the number of subscribers and potential customers. Sephora's strategy is one of the most thoughtful product bundle examples indeed.
Death Wish Coffee
Death Wish Coffee, a company which sales have skyrocketed after Super Bowl 50, also has a separate page with product bundles. As selling coffee is not enough for a successful business, the retailer has decided to offer different branded products in bundles with the main item. On the dedicated page, customers can find better deals for more products. And for this eCommerce site, it's an effective way to make more money on each individual purchase.
Colour Pop
This cosmetics brand, which is famous for its affordable prices, encourages customers to buy more on a separate sets & bundles page. Moreover, there is a section with different looks that can be repeated by customers with the products listed below. So, if buyers want to complete the exact look, they need to buy all offered items. This undoubtedly can boost average order value.
Kylie Cosmetics
Being popular all around the world, Kylie Cosmetics doesn't ignore the use of product bundles. Just entering the site, customers can see a bundle of the month at a discounted price. Then, buyers can easily navigate to the sets & bundles page. There, they will find images with Kylie's makeup and offered bundles to complete the same look. So, customers don't have to select all the necessary items to repeat this makeup as all the products have already been matched.
Nordstrom
This eCommerce site went even further. The retailer created a separate page with dozens of carefully matched looks that hardly leave any customer indifferent. There are sets for men and women, for different tastes, seasons and occasions. All the items from the images can be bought in bundles. Thus, Nordstrom knows how to inspire buyers for more purchases.
Humble Bundle
All the sales of Humble Bundle are based on the bundling model and pay-what-you-want strategy. Even though there are product bundles that have no fixed price, some of them surpass $1 million in sales every few months. So, it can be said that product bundling implementation is the right choice for the company.
BirchBox
BirchBox knows exactly that product bundling is an effective way to boost AOV and sales margins. So, it builds the business based on this model and creates wonderful product bundles in accordance with the preferences of every shopper. It's a well-known fact that personalization is in priority among buyers. BirchBox has definitely chosen a win-win strategy.
100% Pure
On an extremely fresh and beautiful webpage of the site, the retailer displays product kits at a lower price. All the separate items of these bundles cost higher. Buyers always appreciate such savings and understand the value of product bundles. 100% Pure undoubtedly can raise its profit in implementing this marketing strategy.
MadeWell
Fashion is a great opportunity to bundle items, and MadeWell proves it. By displaying a total look, the merchant offers to buy all the products from the image. Customers are free to choose either to purchase all of them in order to complete the look or just separate goods.
Sony PlayStation
As well as its competitors, Sony offers bundles of any kind of system with a wireless controller and a disc. Taking into consideration the millions of dollars from sales of these bundles, we should admit that Sony goes the right way.
IHerb
This well-known eCommerce seller of natural products doesn't stay out of product bundling. It provides consumers with attractive offers. When buyers choose a product, in a sidebar, they see a combo of certain products and savings that they can get. I doubt that there is a shopper who doesn't want to save some money.
Zalando
Zalando is one of the top eCommerce companies in the world, which focuses on selling fashion apparel. It's not a surprise, it has chosen such a creative way to offer product bundles. Zalando has a section 'Get the Look', where a lot of ideas offered by customers can be found. The retailer at the same time allows other buyers to purchase all the items of the desired look in a bundle.
Bottom Line
Quite often, it's challenging and thrilling to implement a new marketing strategy in an eCommerce store. But we firmly believe that all the product bundling examples of the mentioned sites will encourage you and inspire some creative ideas.

Share with us which well-known eCommerce site's approach you like the most.